We've got an adorable Valentines Day Kids Craft for you and your little ones to make – with some simple supplies you can make a card everyone will love. A fun activity the whole family can take part in. We have step by step instructions – make sure you download and print the template to help you create your very own Valentines Day Kids Craft: Heart Air Balloon Card. Check out our favourite recipes, crafts and more to help you celebrate Valentine's day.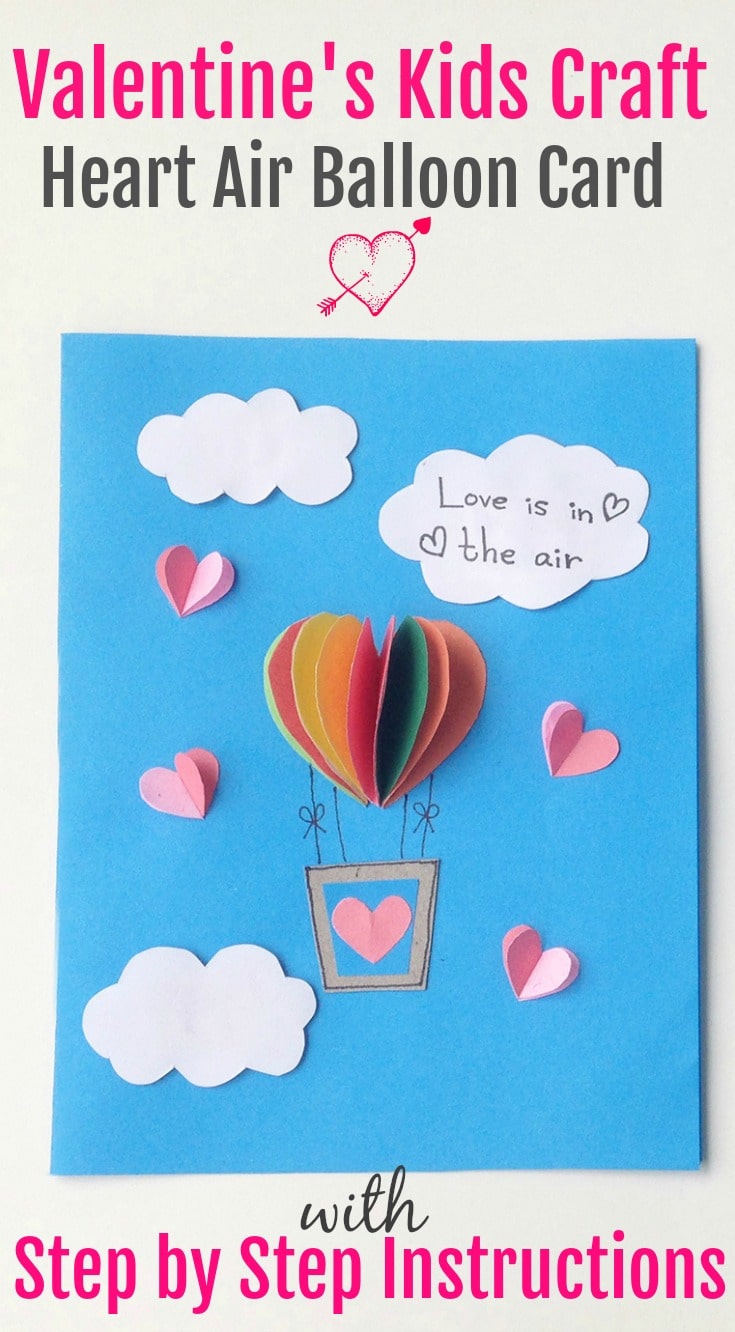 Valentines Day Kids Craft: Heart Air Balloon Card
List of Supplies:
Colored Craft Paper – 4-5 different colors including white

Scissors

Craft Glue

Black Marker or Gel Pen

Pencil
Making Process:
Print and cutout the patterns from the template. Take different colored craft papers and trace the patterns on the papers. Carefully cutout the traced patterns from the colored craft papers. Check the numbers for each pattern on the template.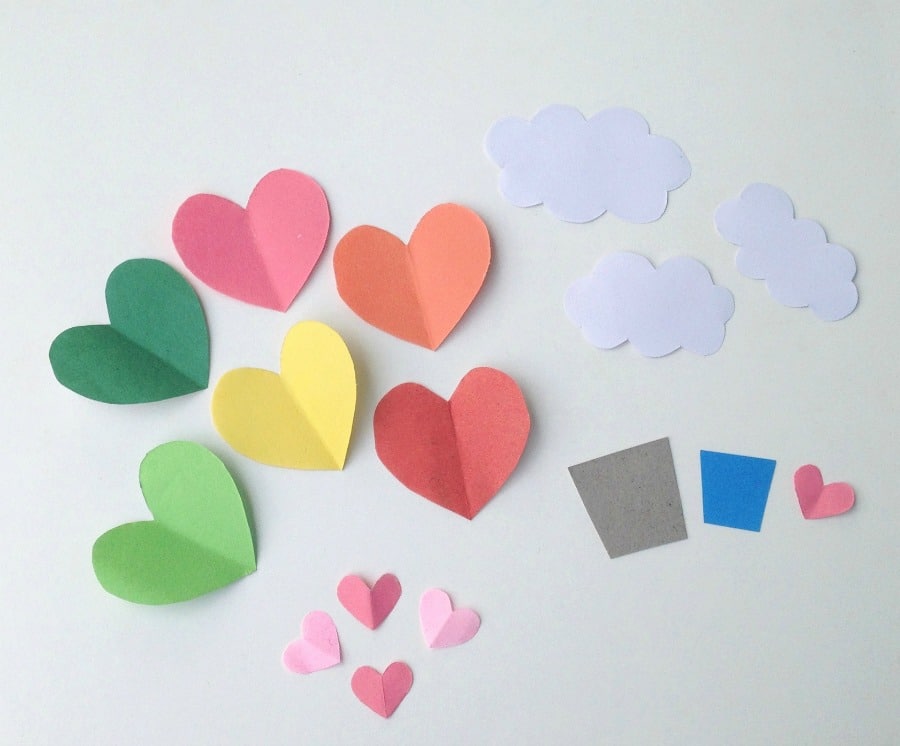 2. Prepare the card. Choose the placement of the heart air balloon on the card. Take any 1 large  heart pattern and fold them into half; apply glue along the fold. Place the folded heart on its place (on the card).
3. Take another heart pattern, fold it into half and apply glue along the fold. Carefully place it beside the heart from step 2.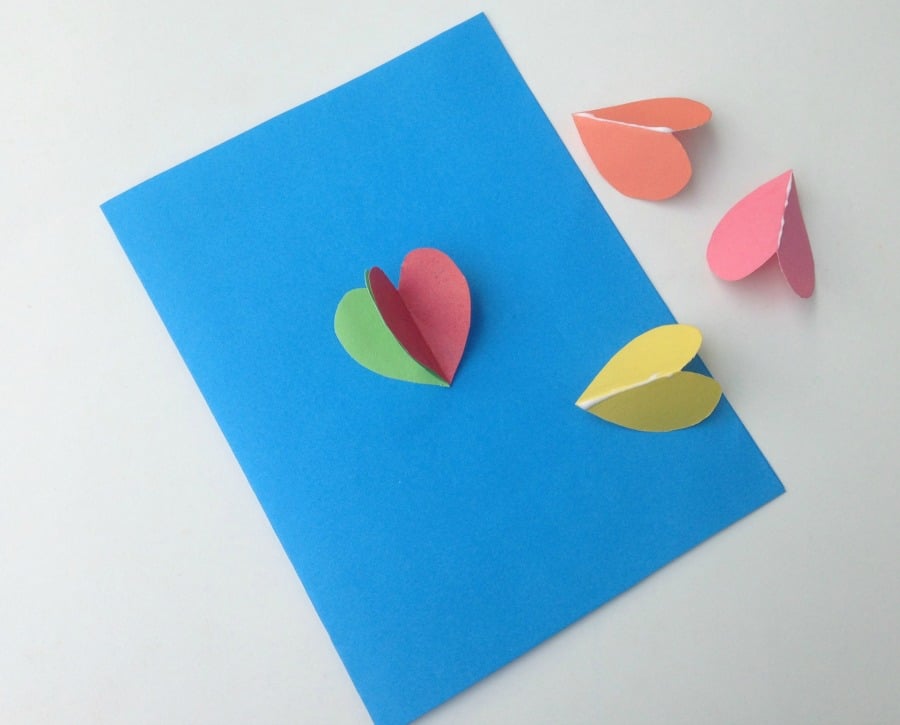 4. Keep folding and gluing the large heart patterns one by one to complete the heart balloon pattern.
5. Once you're done gluing the hearts, take the rest of the patterns of the air balloon and glue them on their places.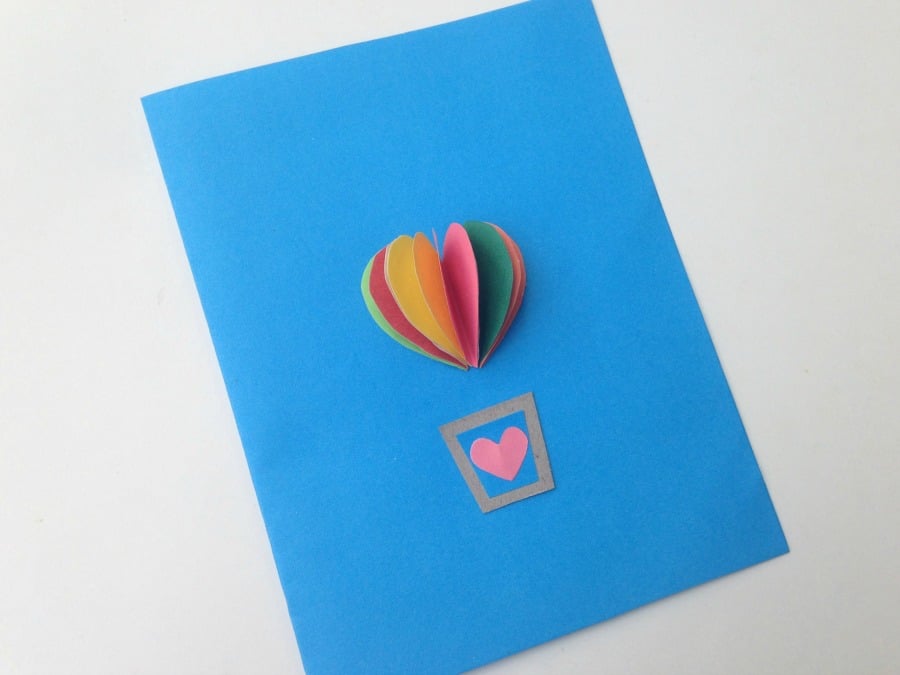 6. For the clouds, glue a small piece of thick cardstock paper below them to give them a popped up look. Write the quote 'love is in the air' on the big cloud before gluing it on the card.
7. Done gluing the clouds? Now take the small heart patterns and similarly fold and glue 2 hearts side by side, beside the air balloon.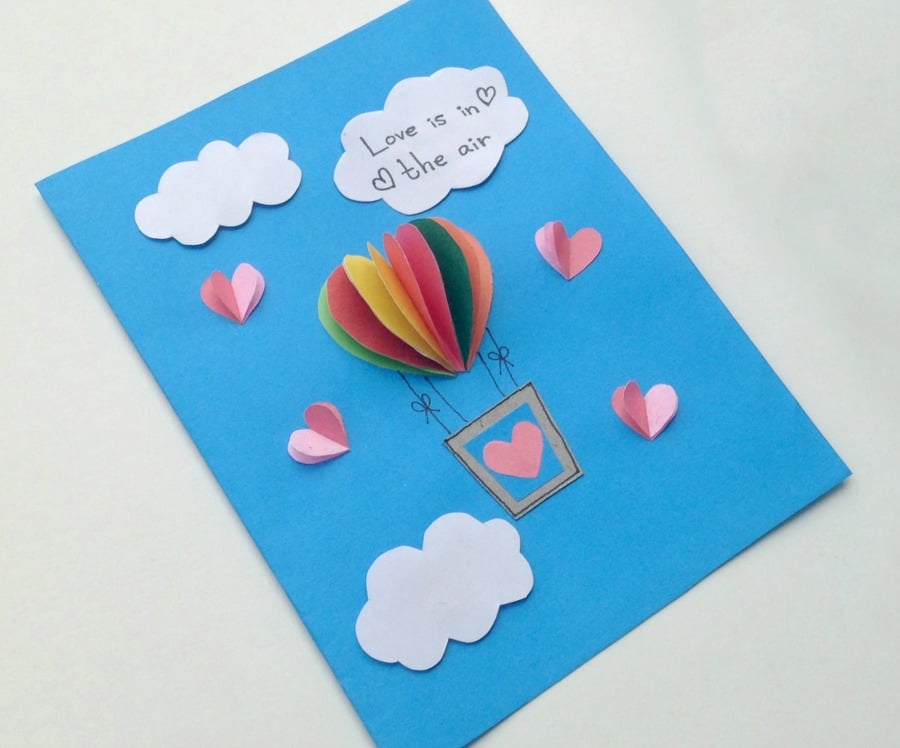 8. Allow the glue to dry and done!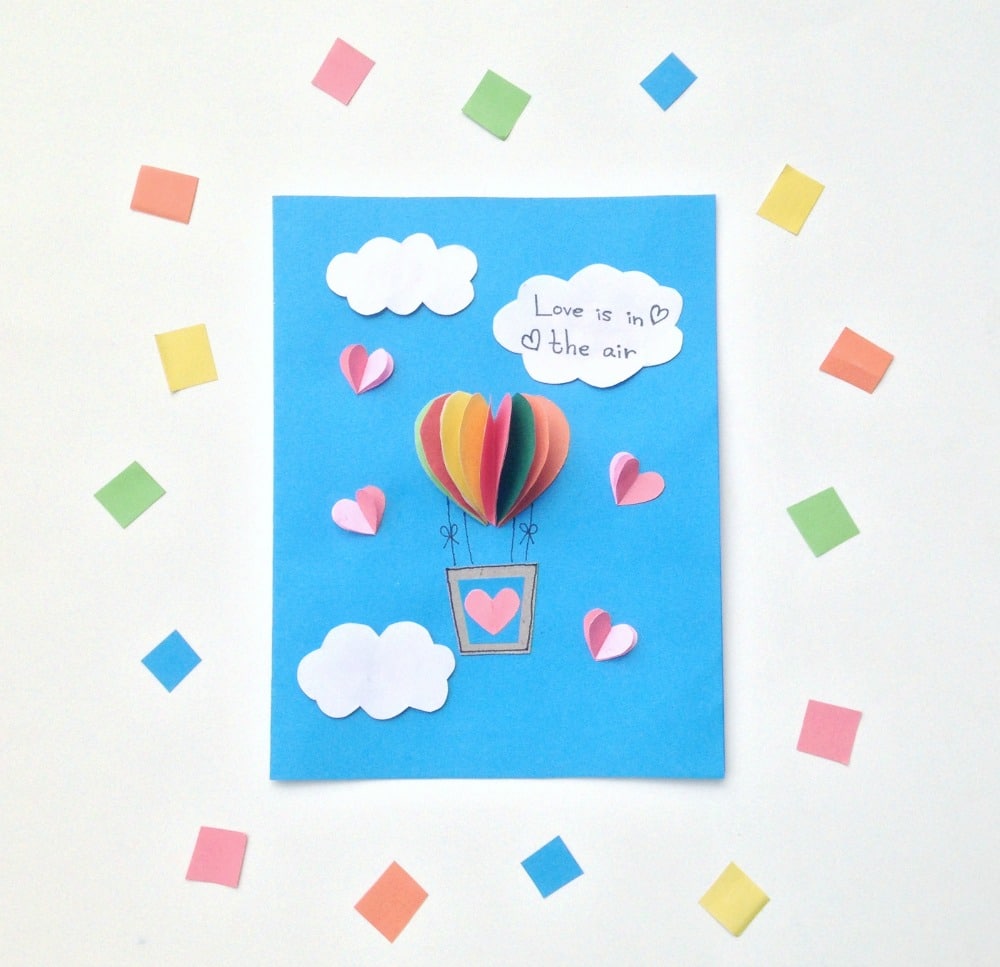 Love this kids craft? Check out our Easy To Make Heart Suncatchers  and don't forget to make our Pink Marble Cupcakes or Heart Filled Cupcakes to sweet up your Valentine's Day.