This post is sponsored by hydraSense®. To make sure hydraSense® products are right for you, always read and follow the label.
When my twin boys were babies, we spent hours and days awake with them at night when they were stuffed up. It's hard to believe how frustrating baby nasal congestion can be because you can't simply ask them to blow their nose or to tell you what their symptoms are. Luckily my cousin told us about hydraSense® and we were able to keep the boys' baby nasal congestion at bay.
It is officially winter cold season, and that means nasal symptoms are going to be a problem at times. These tips for baby nasal congestion can help everyone (especially new parents!) breathe easier this winter.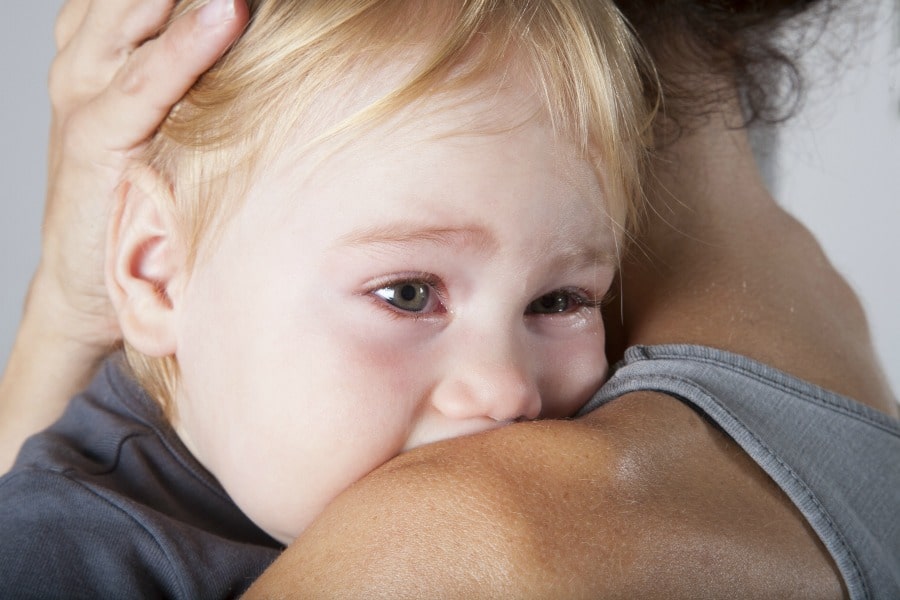 Tips for Keeping Nasal Congestion at Bay
Thanks to hydraSense®, today I'm sharing tips for dealing with nasal cold symptoms for mom and baby! While you can't always prevent sickness, there are things you can do to help ease symptoms while you are healing.
Sleep in an elevated position.
One of the easiest ways to help heal your body is to get proper rest. A good night's sleep is a must, but when your nose is all stuffed up, that can be hard to get. For adults, an added pillow or even a night sleeping in a recliner does the trick. For children, you may need to add something underneath their mattress to safely elevate the head. Whatever you choose, make sure it is safe for the age of your child. Don't use anything soft or squishy.
Use saline nasal spray.
A saline nasal spray helps open up nasal passages, as well as to help alleviate the dryness that comes once the congestion goes away and healing begins. We love using hydraSense because it is not only the #1 choice of moms in Canada but also the number one nasal saline solution in Canada. It doesn't contain any medications or preservatives.
hydraSense Ultra-Gentle Mist is simple to use and provides a steady spray of solution that is easy for infants and young children to tolerate. They also have EasyDose vials for taking nasal spray on-the-go. For those little ones that can't blow their nose yet, a nasal aspirator is key!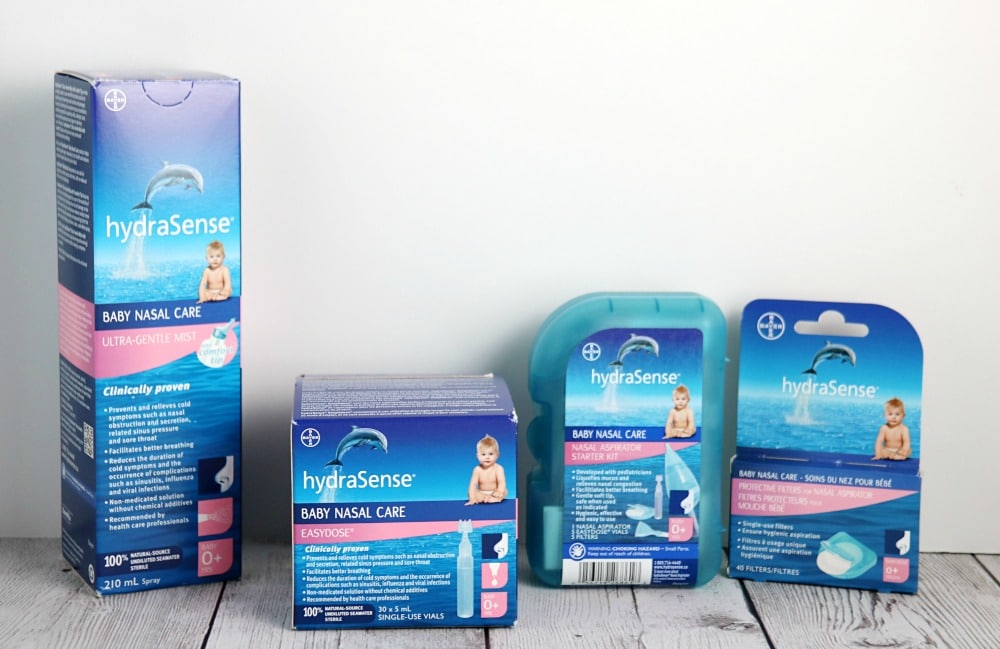 Check out this helpful video on how to use the hydrasense Baby Nasal Aspirator:

Seek a doctor when needed.
At the end of the day, if you have a sick baby at home, don't hesitate to call the doctor. Nasal congestion from a cold is easy to treat with the right tips, but a common cold can quickly turn into a serious illness for newborns. If baby has a fever, it is always the best choice to seek out your physician for their expert opinion.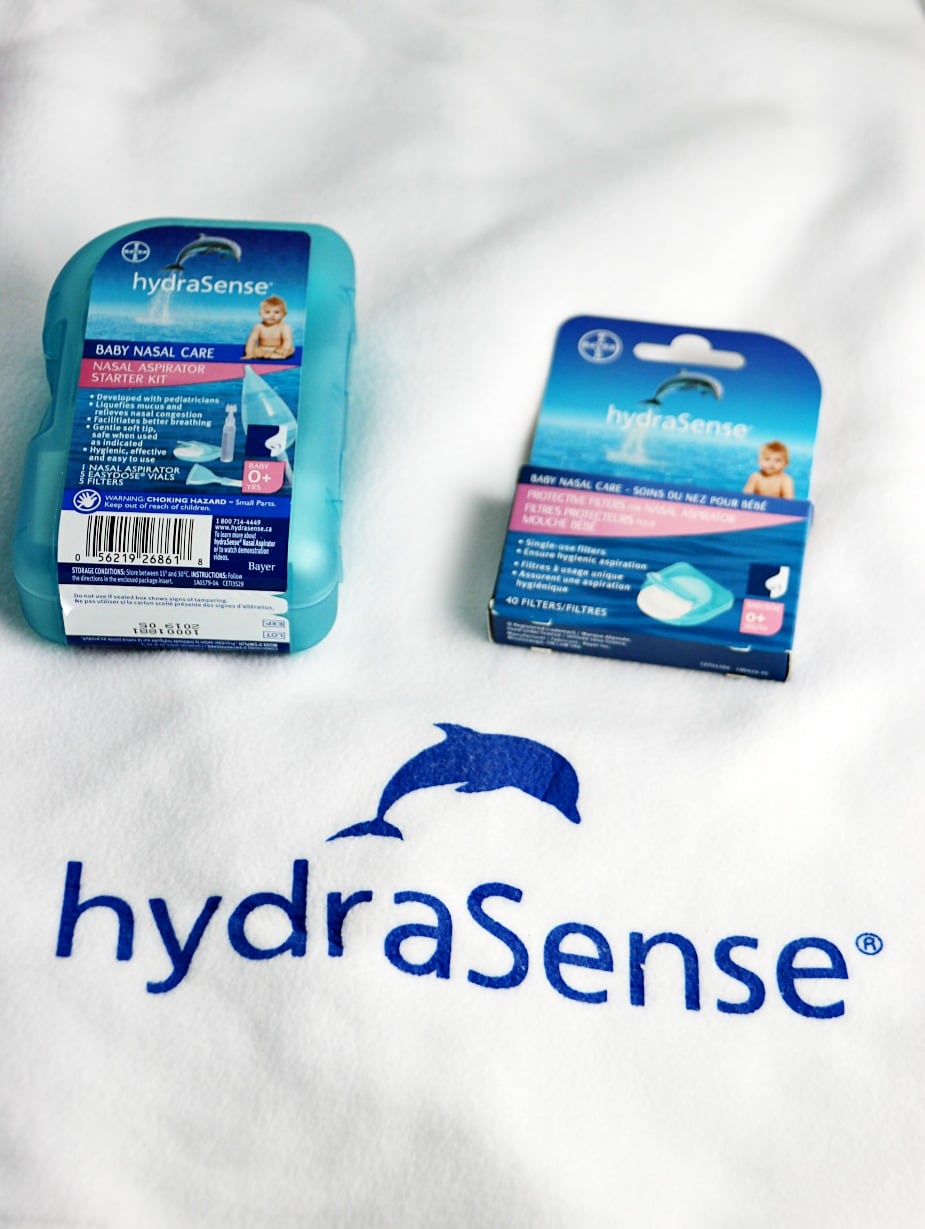 For more on dealing with baby's colds during cold season and throughout the year, go to hydraSense.ca
Enter to win a hydraSense® Prize Pack
Giveaway includes the following hydraSense® products and is valued at over $40 CDN. Contest is open to residents of Canada (excluding Quebec).
Prize pack includes the following products:
hydraSense Nasal Aspirator Starter Kit
hydraSense Ultra-Gentle Mist
hydraSense Easydose
This post is sponsored by hydraSense®. To make sure hydraSense® products are right for you, always read and follow the label.