A great cup of coffee is the ideal way to start the day in fact, the best way in our opinion! We love visiting our local cafe for a delicious cup of java but we have found the perfect way to create the ultimate cup of coffee at home with the Breville Precision Brewer. This coffee maker is truly one of a kind and going to be the perfect addition to your kitchen.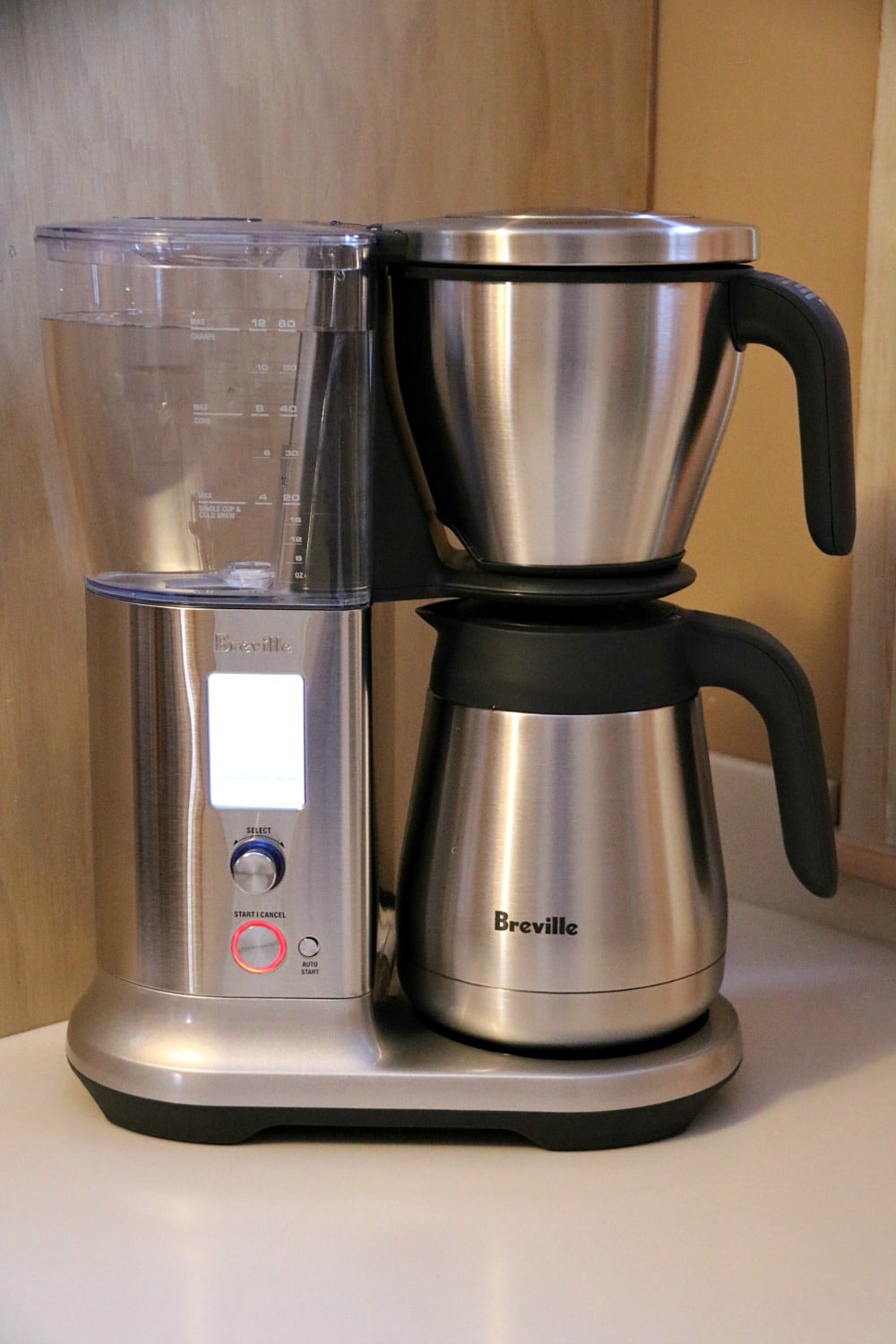 As big fans of Breville products we were thrilled when we had the opportunity to try the Breville Precision Brewer and test out it's ability to be the world's first 60oz. drip coffee maker with the precision required to automatically brew craft filter coffee. Watch how to create the Gold Cup:

Why You'll Love the Breville Precision Brewer
When searching for a coffee maker we look for a few key items – style, functionality, and most of all the taste of the coffee! We loved that the coffee was brewed to our custom setting, plus its thermal carafe keeps coffee warm and fresh for hours. Plus, it's fast! Did you know the Breville Precision Brewer brews 12 cups of coffee in just 7 minutes? Now, that's a fresh and quick way to get your mornings started!
You will love that the Breville Precision Brewer gives you the ability to create that rich, dark, flavourful brew that meets your expectations of a gourmet coffee shop. Some facts about the brewer:
The Breville Precision Brewer
60-ounce drip coffee maker
Precision to brew craft-filter coffee
6 unique brewing modes
Precise PID temperature control *see graph
Makes 12 cups of coffee in just 7 minutes
Dual filter baskets that brew any volume of coffee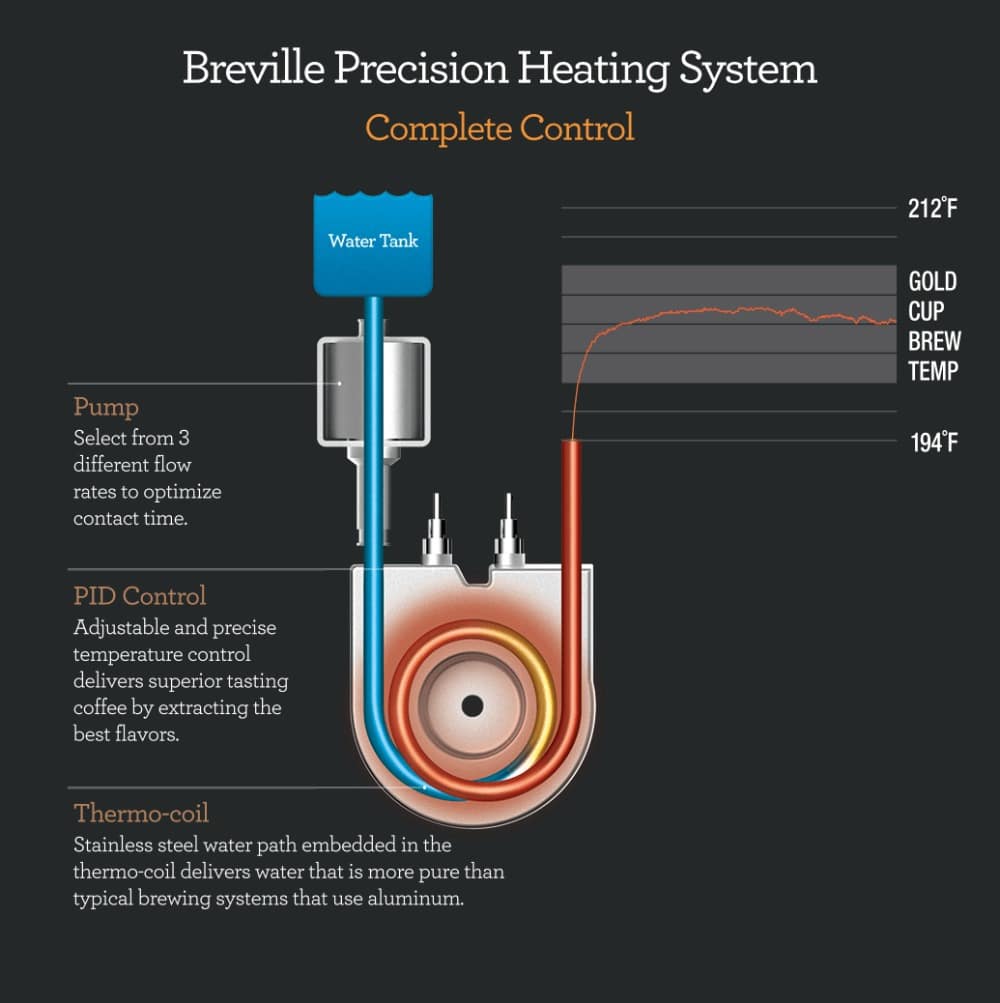 The Breville Precision Brewer is the ultimate in control and precision resulting in a truly fantastic cup of coffee.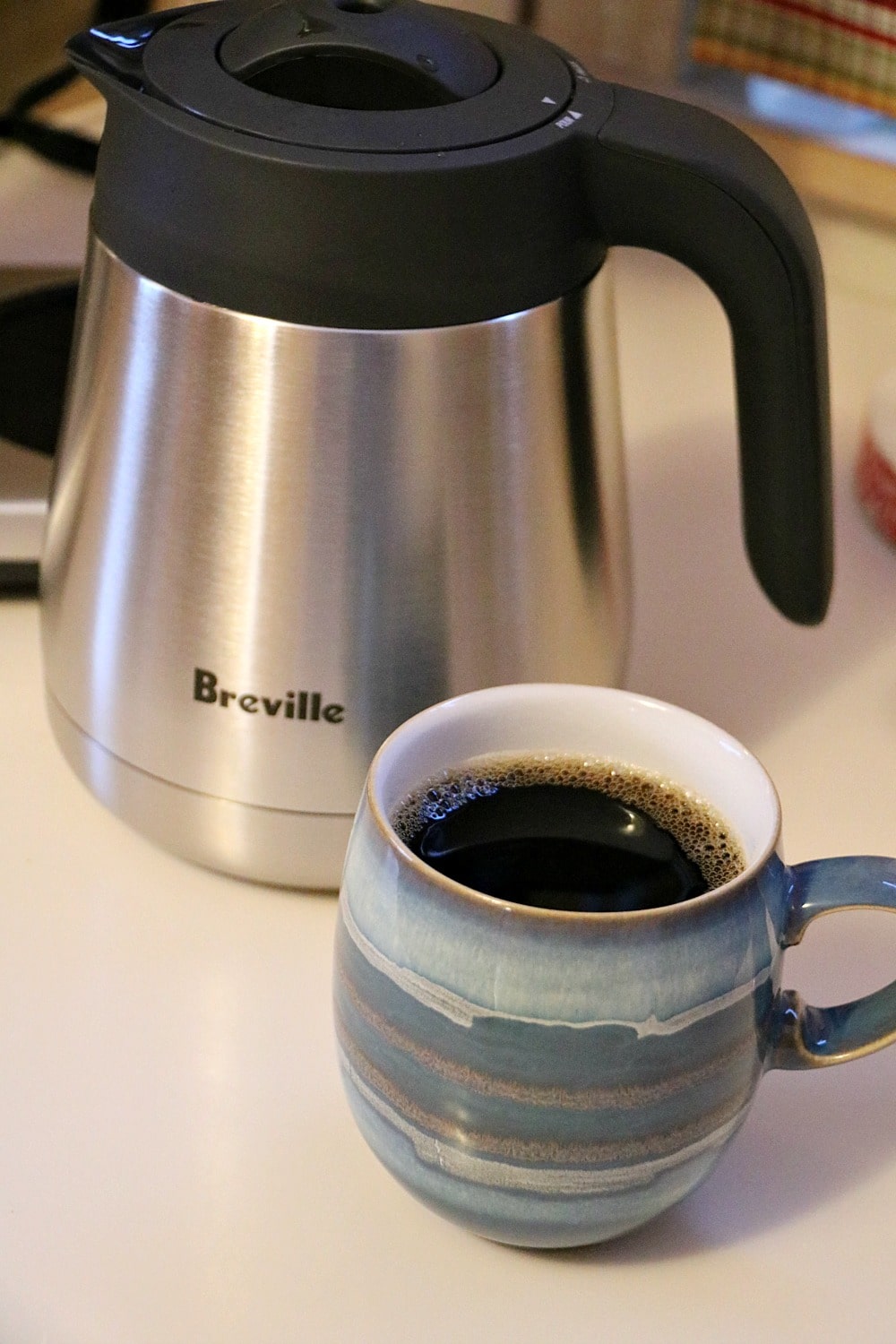 Love iced coffee? Try using the Breville Precision Brewer Over Ice. It's easy, and perfect for a hot summer's day!
Looking for the ultimate coffee shop experience? Stock up on flavoured syrups and toppings to create your favourite specialty coffee at home.  If you like the flavoured coffee blends, then check out the multiple options out there for flavoured syrups, powdered additions, whipped creams, and even fruit toppings that you can add to your favorite coffee blend.
Want to learn more about how this remarkable brewer came to be. Check out minds behind it's creation:
We have been truly impressed by the Breville Precision Brewer and the control it gives you while still being drip coffee. It's everything you're looking for in a coffee maker and more!
Disclosure: I received this complimentary product to help facilitate this review. As always, all opinions are my own.