Have you ever tripped over the vacuum cord, or struggled to reach that last corner because it was too short? We've all had that moment in time, and that is why we are excited to share how the Hoover React Whole Home Cordless Vacuum. This great new option for whole home cleaning is ideal for your family and we are proud to share with our readers. One look at this picture of the Hoover React Whole Home Cordless and you can see it does the job of every type of vacuum you need. Plus, with intelligent FloorSense technology it knows what settings to adjust for the type of flooring it's cleaning.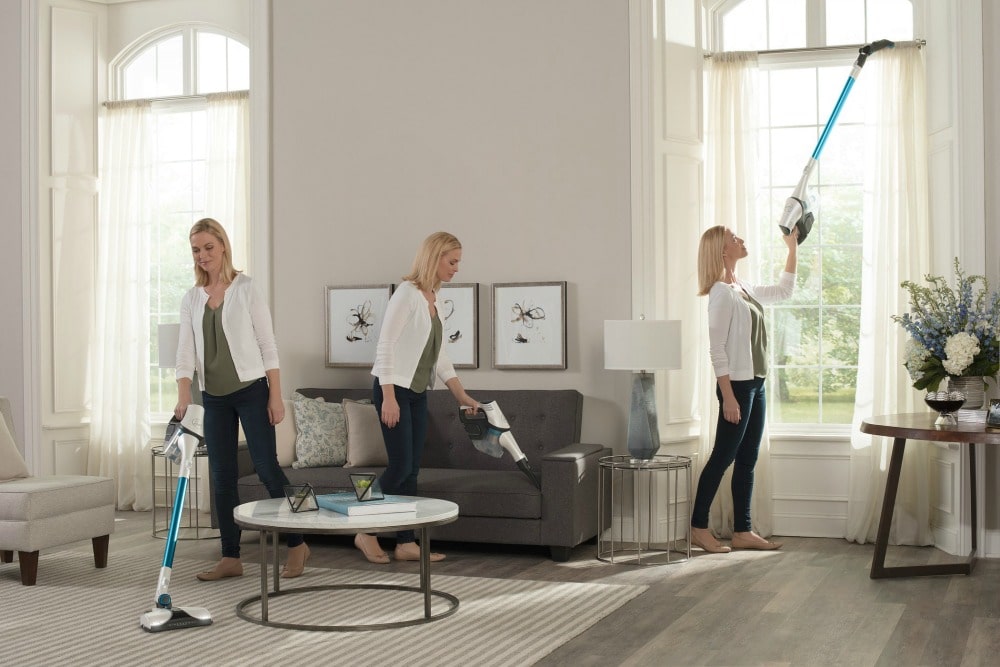 Hoover React Whole Home Cordless Vacuum 
Everyone struggles at some point or another to keep their home cleaned. Vacuuming is often the least favorite chore. Usually, it is because of the bulk of carrying a vacuum around the house, or because it can be a struggle to reach what is needed. This lightweight option does the job you expect of a Hoover vacuum while also providing you with an easier cleaning experience and remarkable versatility.

What to expect from your Hoover React Whole Home Cordless Vacuum 
Lightweight vacuum at under 8 pounds
Trusted FloorSense™ Technology that instinctively knows the type of floor you are vacuuming to change and adjust as needed.
Whole Home Cleaning gives you an easier ability to clean your home without having to adjust constantly. Great long run time along with a wide cleaning path makes this perfect for small and large homes.
ONE PWR™ Lithium Battery lasts up to three times longer than a leading stick vacuum. This means you can potentially clean your entire home on just one charge!
WindTunnel Surge™ technology helps to capture dirt, dust and pet hair like no other!
Rapid Charge means that your Hoover React Whole Home Cordless Vacuum Cleaner will stay charged longer and charge faster than ever before!
Connectivity with the Exclusive Hoover® App is a great way to stay on top of things!
Includes a Crevice Tool, Dusting Brush, Upholstery Tool, Pivoting Extension Tool, Reach Wand Tool Storage Clip, Charger, and Wall Mount.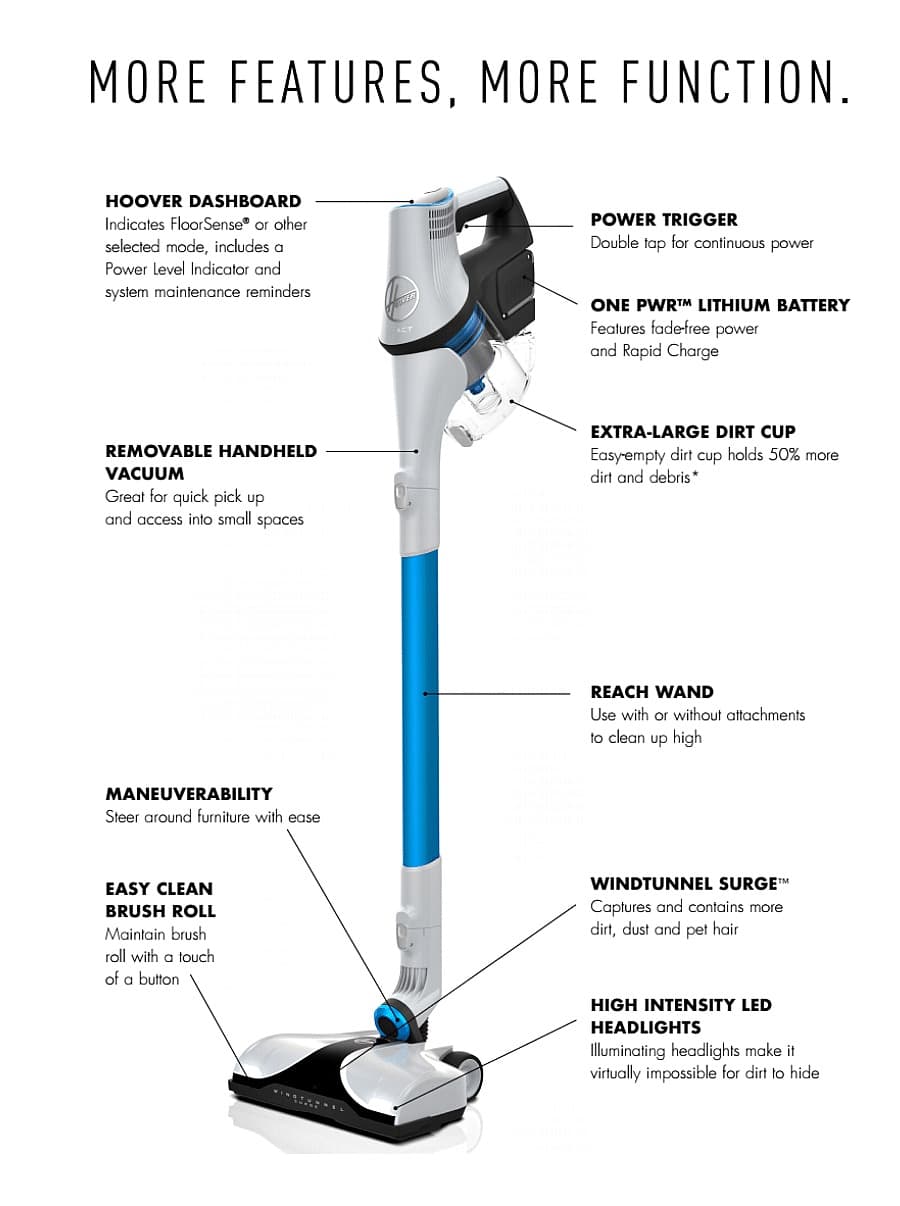 This is a great addition to any home, and is ideal for those who want to be efficient in their cleaning routine! Looking for another Hoover product?  Check out our favourite Hoover Product Reviews.
Enter to Win a Hoover React Cordless Vacuum
Contest is open to Canadians 18+ and ends on January 3, 2018 at 11:59pm EST. See contest form for all rules and regulations.
Good luck!
Disclosure: This product was provided to help facilitate this review. As always, all opinions are my own.