Finding the perfect gifts for our family members and loved ones is often a challenge. Will they love it? Will it fit? Is it exactly what they wanted? As I ponder these questions and continue my search for the elusive LEGO set my boys' asked for this year I am often reminded how lucky I am that these are the questions I am grappling with this holiday season. Looking for the 'perfect gift' is a luxury that most people in the world do not have. This holiday season I urge you to join me in purchasing from Red Cross Canada's Perfect Gift campaign and thereby ensuring someone in need receives exactly what they need this Holiday season.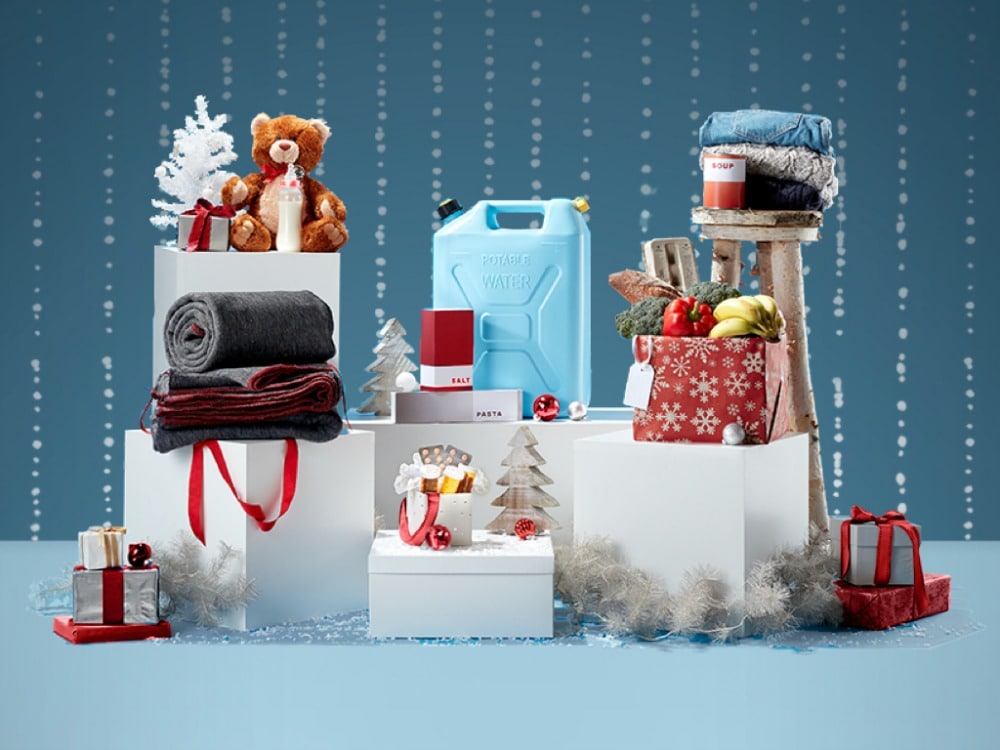 Giving Back with Red Cross Canada Perfect Gifts
When you go to the Red Cross Canada Perfect Gifts website you will find a list of the gifts available allowing you to choose from gifts intended for Canada, or those for other places in the world. With each item you check off your Red Cross Survival Kit updates and you can see the impact your gift will make .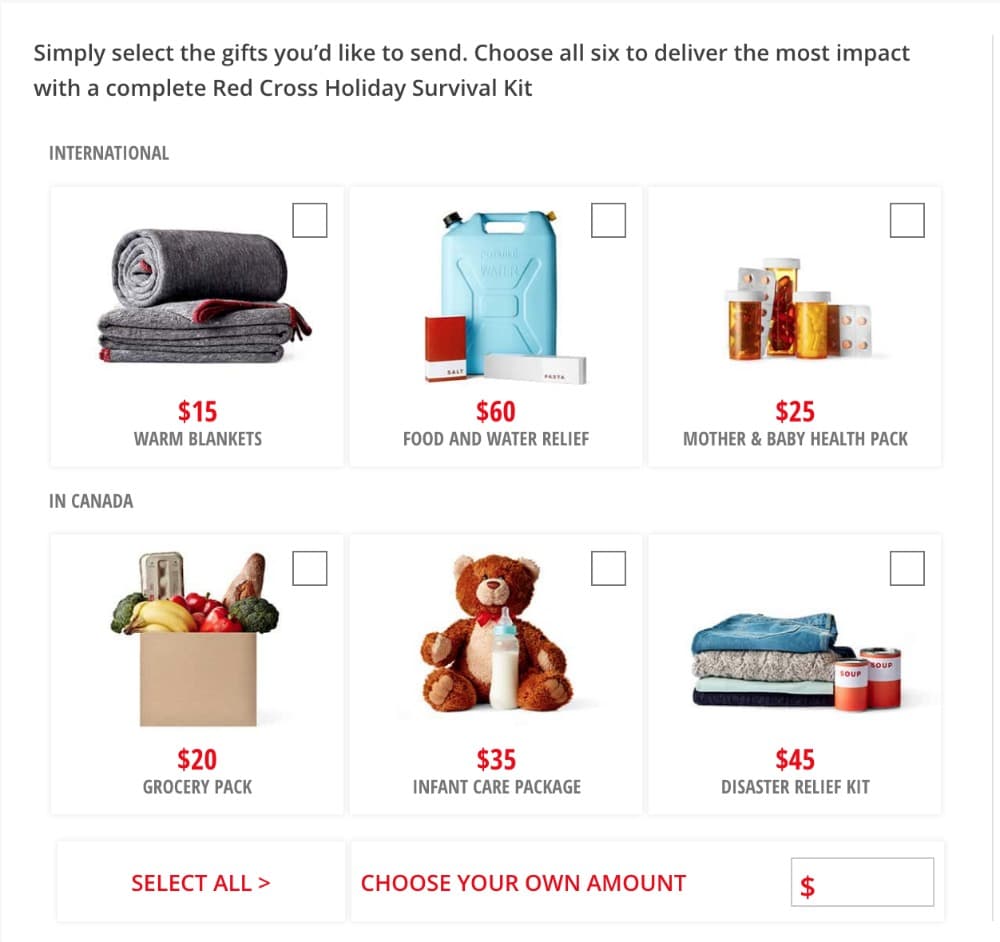 For my gift this year I chose gifts that would help in Canada and abroad. While I am not at a full survival kit I  love that my $110 donation will be matched by Aviva making the impact over $200!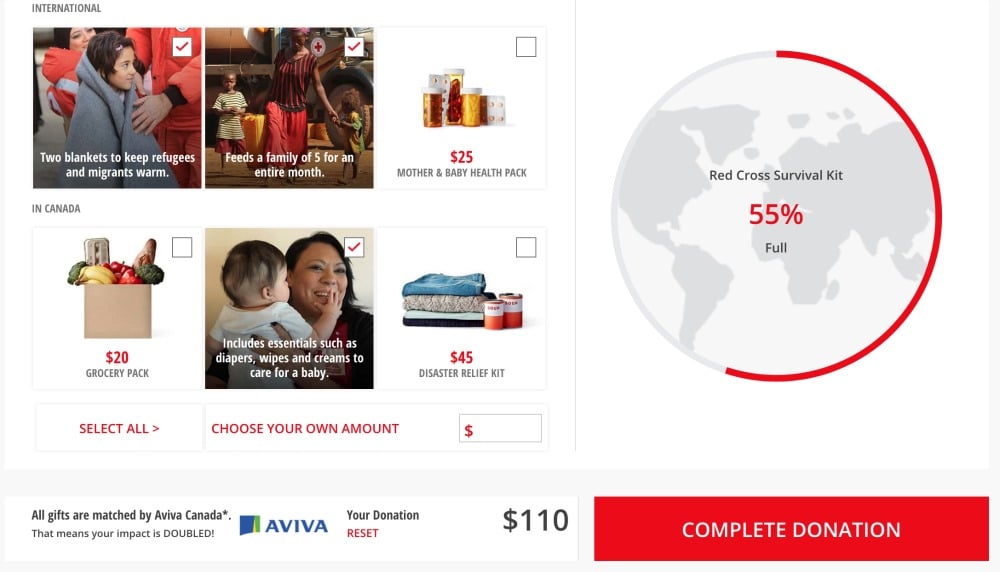 Once you've made your donation a confirmation email is sent to your email, or you can donate as gifts and have the notification sent to the recipient. Red Cross Canada Perfect Gifts are a great gift idea for someone who has everything. Donate in their name and let them know you are paying it forward/giving back in their honour.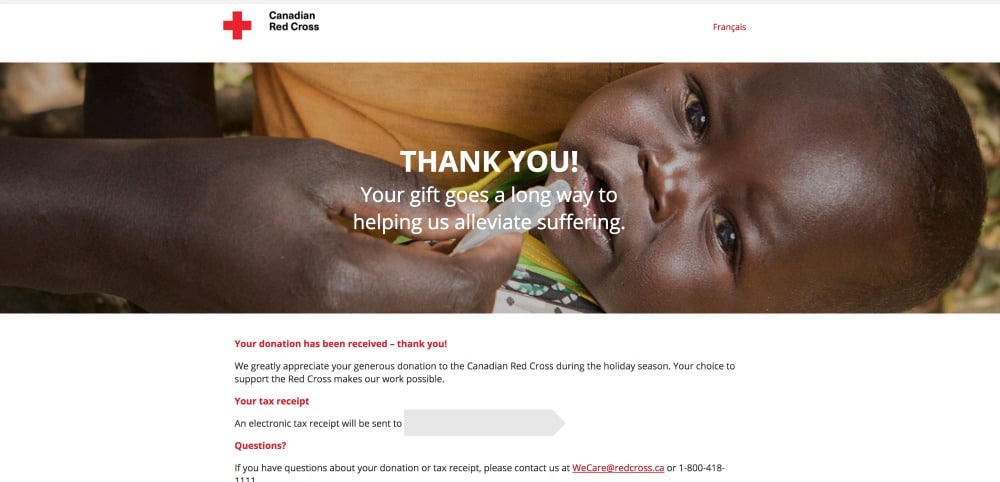 For many years I wasn't aware of the impact the Canadian Red Cross had in my home community. I was aware of swimming lessons, First Aid and CPR but had no idea the programs and services helping groups and individuals in my town. It was not until we had a major flood in the area that I understood the network of support available.
Did you know that in Ontario the Canadian Red Cross provides the following services:
Aboriginal Support Services
Community Housing Support
Community Support Services
Emergency and Disaster Services
First Aid and CPR
Migrant and Refugee Services
Nutrition and Transportation
Senior Support Services
Swimming and Water Safety
Violence, Bullying and Abuse Prevention
The Canadian Red Cross is working in your community to provide support and education. We are so lucky to have a trusted and valued support here at home when we need it, and abroad for those who need our support too. Whether it's a warm blanket, an infant kit, housing support or a hot meal I am so proud to know the Canadian Red Cross is ready to provide assistance when people need it most.
For that reason and so many others I've chosen to donate this Holiday season and I hope you do too. With gifts starting at $15 it's an affordable donation and a wonderful gift to give to someone during the holidays and any time of year.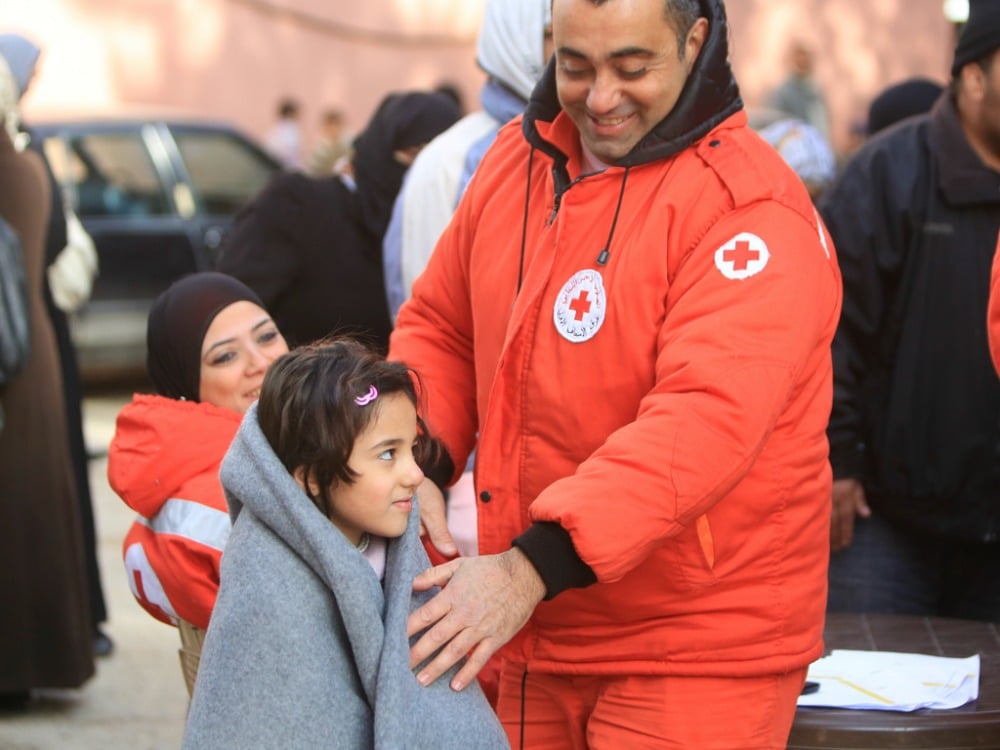 Disclosure: I donated to the Canadian Red Cross and that donation is featured in this post. This is also sponsored post. As always all opinions are my own.