Whether you have a house full of pets, kids, or a combination of both, you know that you need to make cleaning easy for you and your home.
Picking up the stray dirt and grime from your day is a must. Regular housekeeping includes making sure that you vacuum to remove all of that yucky stuff from your floor, but it isn't always easy. That's why we are here to give you a recommendation for an amazing vacuum that is going to suit your needs. The Hoover React Upright Vacuum makes all vacuuming jobs easier with it's intelligent sensors that know which type of flooring it's working on.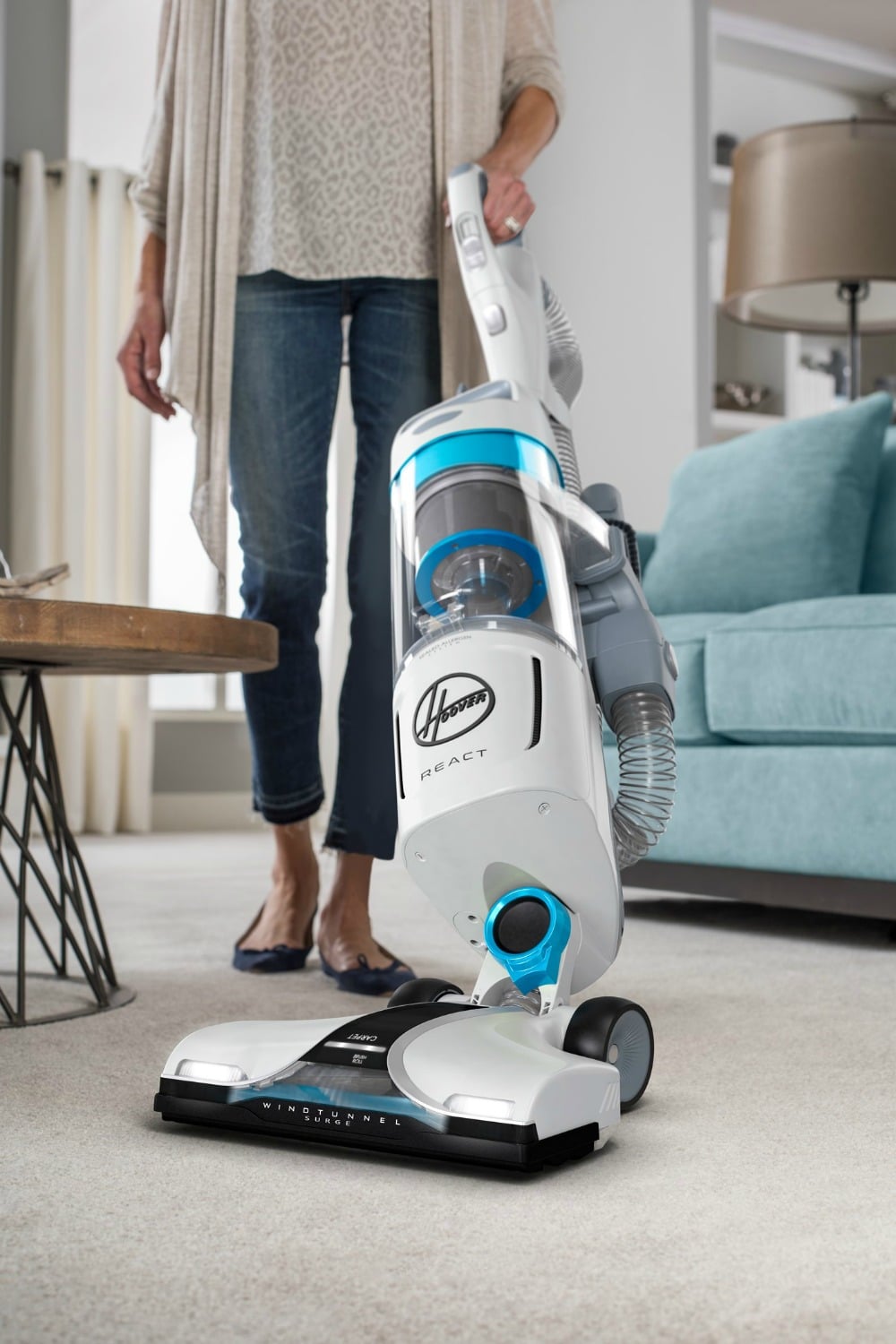 Just above the white light it indicates in this photo it's vacuuming carpet. Once you move to another type of flooring it will change.  It's the smartest vacuum I've ever used!
Cleaning Made Easy with the Hoover React Upright Vacuum
As you know, the key to keeping your house clean with kids is to include the whole family in the process of creating a housekeeping routine. Cleaning, doing dishes, taking out the trash, vacuuming, and even cooking meals are not just moms job. Kids, spouses, even roommates, should all be involved in cleaning up around the house. Apply these rules to the tips below, and you'll have a routine that works great and removes a lot of your stress.
Use the right tools for the job
One of the most important things is to choose the right tool for the job. You wouldn't use a gel toilet bowl cleaner to clean your mirrors, so why should you use a vacuum designed for flooring to clean your carpet? The Hoover React Upright Vacuum is a great choice for making sure all the dirt, pet hair, dander, and grime of the day is picked up from all your flooring options.
Hoover React Upright Vacuum:
Weighs in at a little under 17 pounds. Not lightweight, but totally manageable for regular use.
Hoover App allowing you to customize your cleaning plan for best performance.
Sealed Allergen System™ that helps grab and contain 99% of dust and allergens. This is great for those with pets or with allergy issues.
FloorSense™ Technology adjusts the brush roll speed for the best results no matter what type of floor you are cleaning.
WindTunnel Surge™ is the science behind how your Hoover React Upright Vacuum grabs all the dirt, pet hair, and dust.
Multi-Cyclonic Technology means that there is no loss in the suction of the vacuum which helps you have a better cleaning experience.
Hoover Tested for Paws & Claws™ this seal of approval means that it has passed the tests Hoover presents to make sure it is the best option for picking up pet hair.
Check out our Hoover REACT Upright Vacuum Video

Create a set routine for daily chores
Whether it is cleaning the toilet, vacuuming your home, or taking out the garbage, you need routine. To create a good housekeeping routine, you will set up a list of chores and corresponding days for your family. When you assign a set of chores per day, you'll always know that nothing will be forgotten. A simple written or printed list with names attached can keep everyone on track, and keep your home beautiful.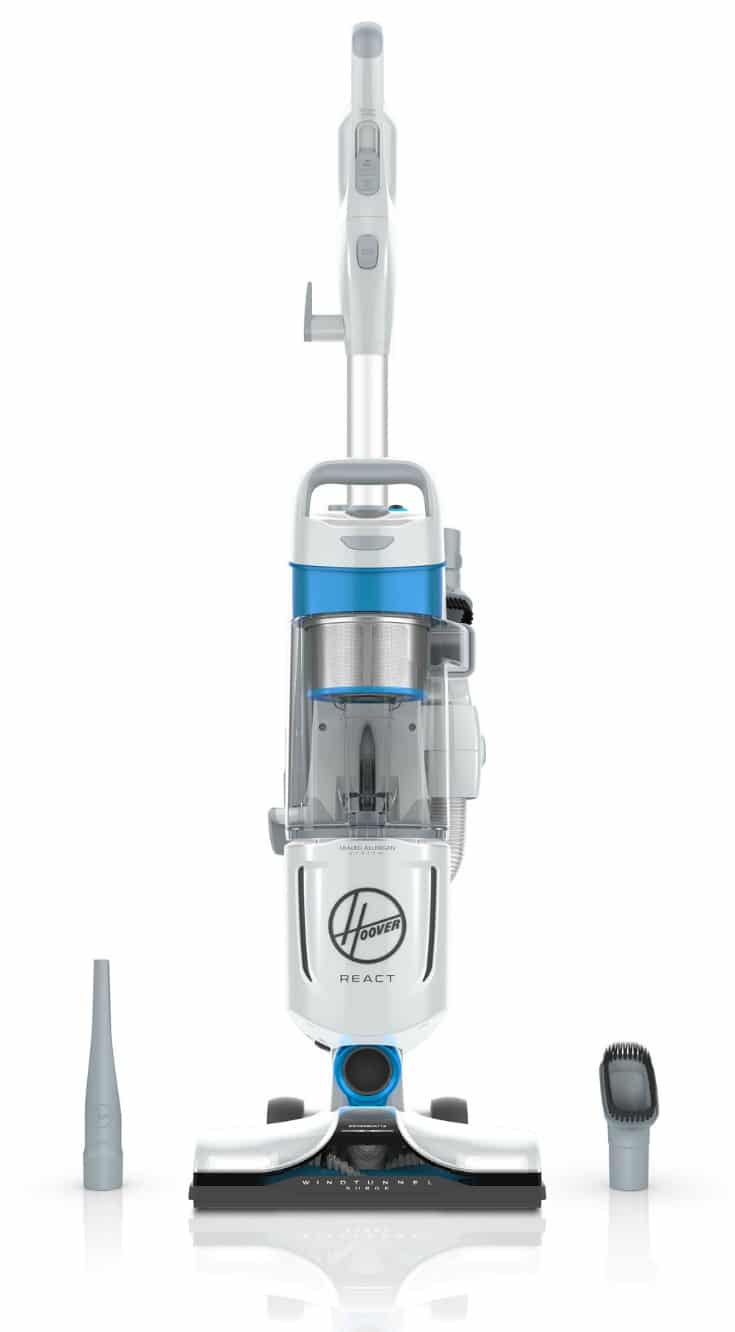 Getting your home clean isn't hard. Using the right tools and setting up a list of chores that everyone can follow a good housekeeping routine is a must. This will make your life easier to manage, and better for your entire family.
Enter to win a Hoover REACT Upright Vacuum
One lucky reader will win their very own Hoover REACT Upright Vacuum (MRSP $349.99). Contest is open to residents of Canada 18+. See giveaway for all rules and regulations.
Disclosure: I was provided with the Hoover REACT Upright Vacuum to facilitate this review. As always, all opinions are my own. Check out my other Hoover reviews.