Travel is one of our favourite family activities. From road trips, to plane trips and cruising the high seas we love any opportunity to get away together. However, lots of those experiences have limited access to or very slow Wifi. That means limited access to Netflix. Not any more! With the amazing option to download your favourite shows you can watch them on your device anytime and anywhere! We have the answer to the age-old travel question "Are We There Yet?" Netflix Downloads.
Did you know that 1 in 5 Canadian parents say one of their main concerns when travelling is keeping their kids entertained? I can see this being a big concern for lots of families with long car rides, flight delays and extended family visits. With the holidays just around the corner, parents can look to offline viewing on Netflix to keep everything, and everyone, under control while on the go. From the tried-and-true shows you can rely on like Beat Bugs and Luna Petunia to calm any meltdown, to discovering new show obsessions like Stretch Armstrong & The Flex Fighters, Netflix downloads are a must-have travel essential for parents and their kids.
Netflix Downloads: Your Travel Solution
The hardest choice will be what to take with you. Here are our tips for all of your travel needs:
For the Adults: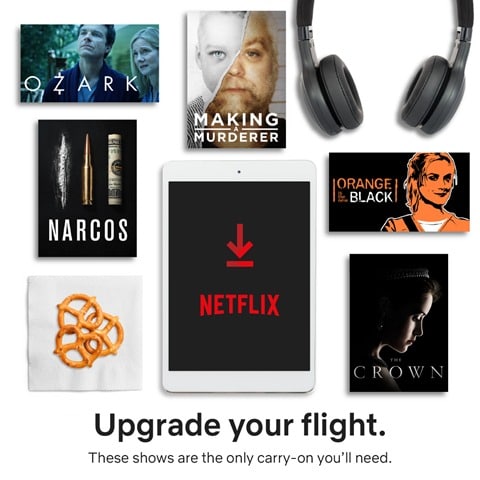 For the Little Kids: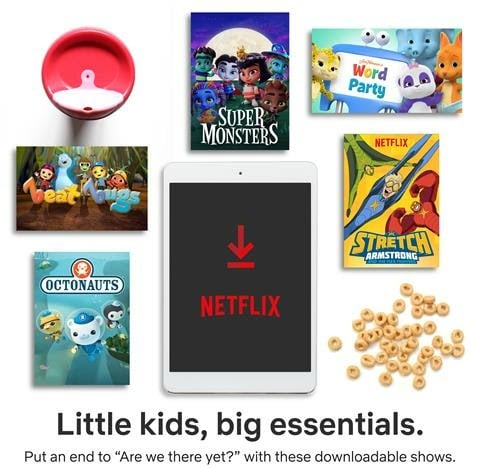 For the Kids: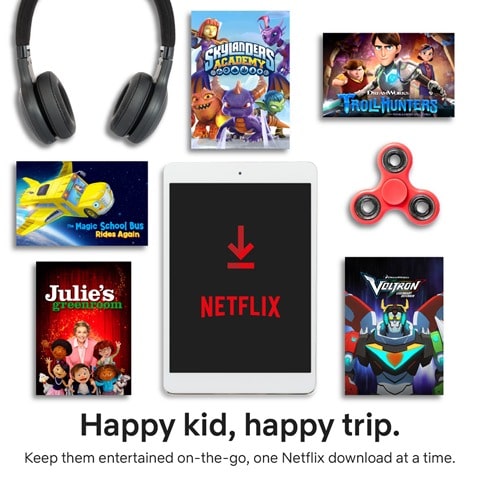 For the Teens: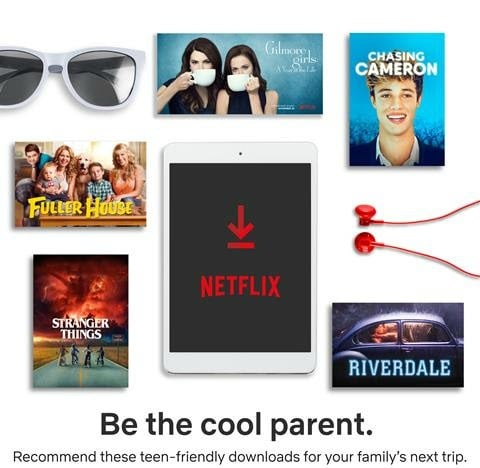 Before you head out on your next  trip together, one thing is for sure: when Netflix at home becomes Netflix on the go, everyone stays content, engaged and, most importantly, NOT bored.
Check out this awesome rendition of the Orange is the New Black theme modified for family travel!
Disclosure: As a member of the Netflix #StreamTeam I receive special perks for my participation. As always, all opinions are my  own.