Whether your kids are two or twenty-two veggies are often a hard sell around the family dinner table. At out house raw veggies are ok but cooked veggies are not a favourite. For that reason I "hide" veggies in my recipes to ensure my boys are getting a balanced diet. Our Hidden Veggie Pasta Sauce is a staple in our home. Knowing that many of you also struggle to add veggies to your meals we have 25 Hidden Veggie Recipes your family will love to eat! From meatballs to pizza there is a wide variety of delicious choices. The hardest part will be choosing which one you'll make first!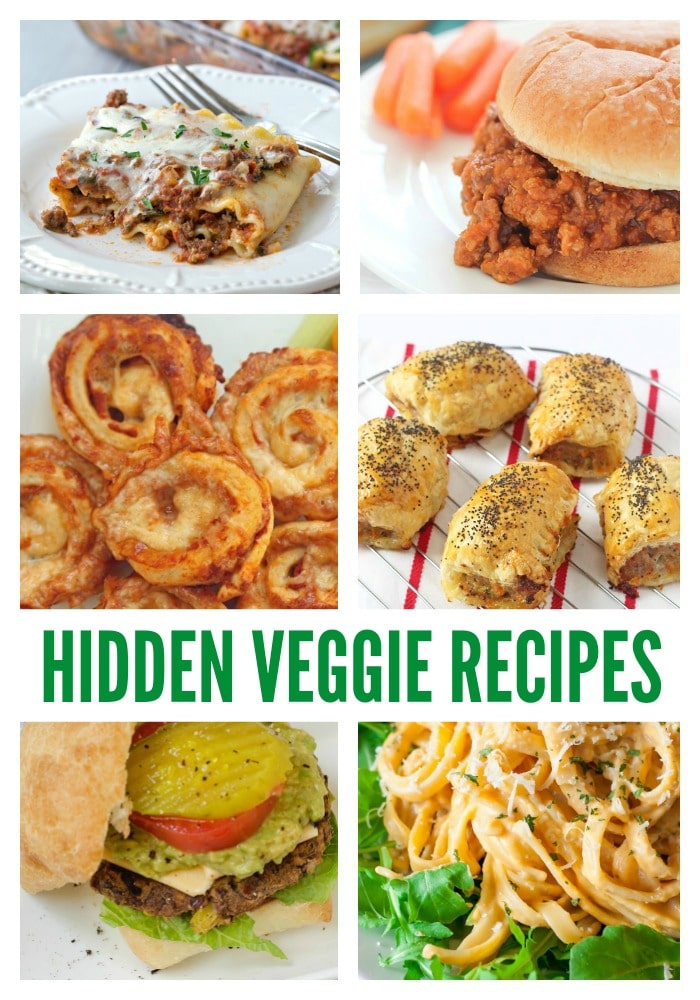 25 Hidden Veggie Recipes Your Family Will Love
1. Veggie Meatballs Slow Cooker Recipe | Source: Must Have Mom
2. Homemade Chicken Nuggets with Hidden Vegetables | Source: Cooking for Busy Mums
3. Crock Pot Sloppy Joes with Veggies Hidden | Source: Yummy Healthy Easy
4. Hidden Veggie Sausage Rolls | Source: My Fussy Eater
5. Veggie Packed Pizza Rolls | Source: Super Healthy Kids
6. Hidden Veggie Panko Coated Chicken Nuggets | Source: Kidgredients
7. Hidden Veggie Meatloaf | Source: Daily Mom
8. Zucchini Meatballs | Source: Diet Taste
9. Hidden Veggie Chicken Enchiladas | Source: Shared Appetite
10. Pepperoni Pizza Cauliflower Casserole | Source: I Breathe I'm Hungry
11. Hidden Veggie Quesadillas | Source: A Mind "Full" Mom
12. Hidden Veggie Lasagna | Source: Hello Splindid
13. Lasagna Roll-Ups with Hidden Veggie Meat Sauce | Source: Yellow Bliss Road
14. Hidden Veggie Pizza with Lentil Crust | Source: Kiddielicious Kitchen
15. Baked Ziti With Hidden Veggies | Source: Fun Money Mom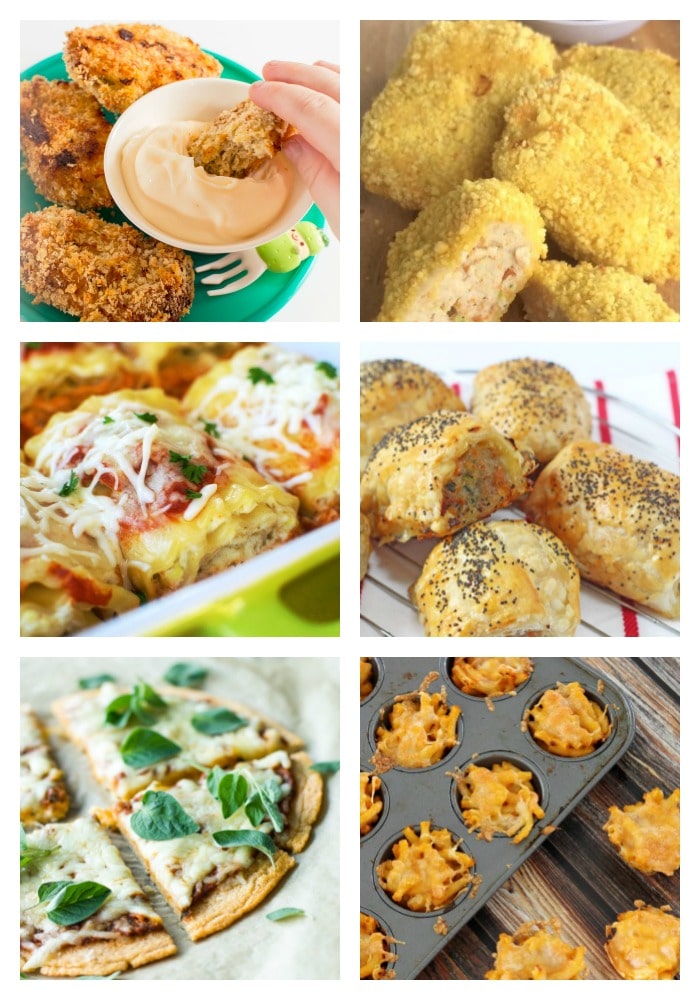 16. Hidden Veggie Mac and Cheese Bites | Source: The Happier Homemaker
17. Black Bean Sliders | Source: Scattered Thoughts of a Crafty Mom
18. Spinach Lasagna Rolls | Source: Cupcake Diaries Blog
19. Garden Veggie Burgers | Source: Strength & Sunshine
20. Tortellini Casserole with Hidden Veggies | Source: Scattered Thoughts of a Crafty Mom
21. Bubble & Squeak Patties | Source: A Virtual Vegan
22. Meatloaf with Zucchini | Source: Food Done Light
23. Super "Veggie-riffic" Chili Mac | Source: Scattered Thoughts of a Crafty Mom
24. Sweet Potato Alfredo | Source: Peas & Crayons
25. Mini Meatloaf in a Muffin Tin Recipe | Source: Scattered Thoughts of a Crafty Mom
For more hidden veggies recipes check out a few of our favourites in healthy meals the whole family will love.