Having pets is such a wonderful part of life, but it can also be a huge undertaking. That's why we are happy to partner with Arm & Hammer this year to bring you 5 Holiday Tips for Cat Owners. These tips are just what you need to make sure your cats are happy and healthy, while you manage the busy holiday with ease.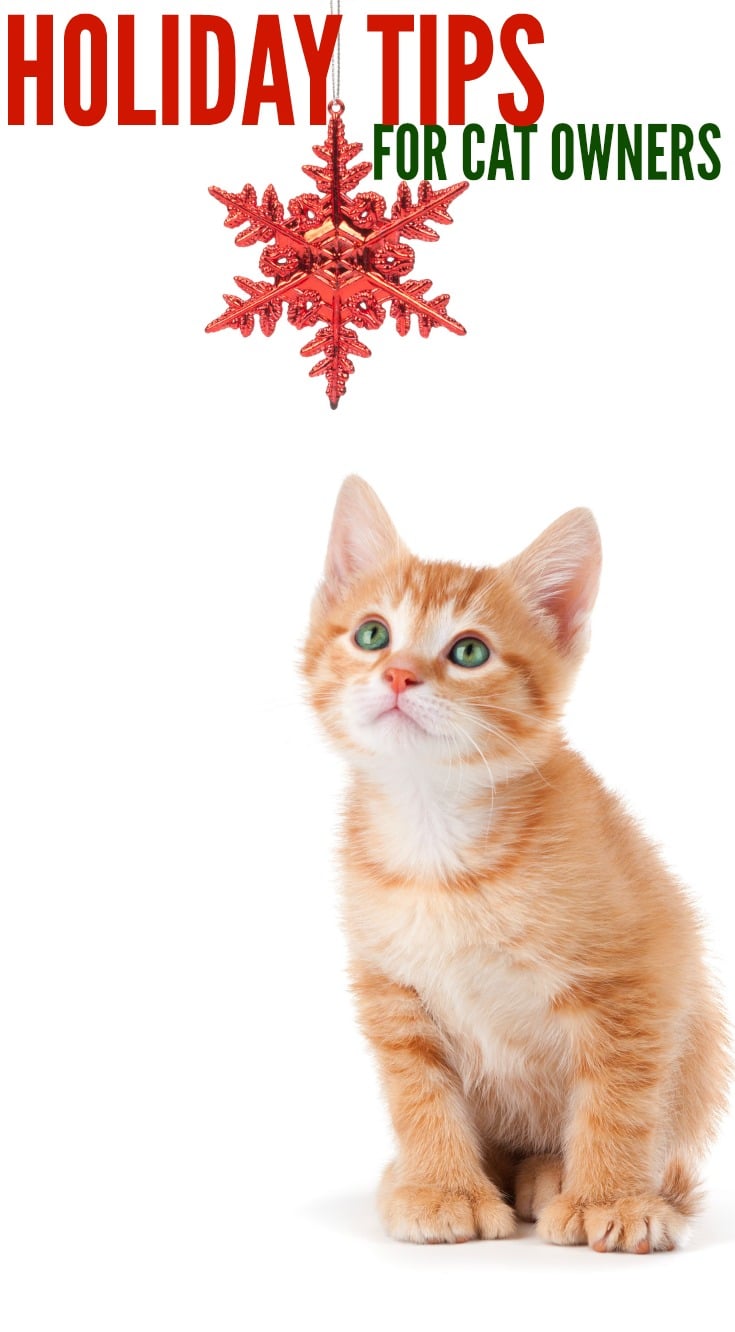 5 Holiday Tips for Cat Owners
While we realize many have both cats and dogs, we have our cat Winston to think about during the holidays, so our focus will be on making sure every member of the family has a great holiday. Being a pet owner brings responsibilities. These tips make those much easier to manage.
Move their litter pan to a quiet place ahead of the holiday guests arriving.
One of the hardest things for animals during the holiday is that their home is disrupted by strangers. Some cats are very friendly and have no issue with this, but others, well, they prefer their peace and quiet. If your cat has a litter pan in a main area of the home, in a guest room or even a bathroom, take time a week or two ahead of time to move that pan to a safe quiet space. If we don't want an audience for our bathroom habits, neither do our cats.
Don't neglect cleaning on a regular basis.
By using Arm & HammerTM SLIDETM Cat Litter, you'll be able to easily clean up in no time. The litter once used, slides right out leaving behind only clean litter without clumps. This is a must when you don't have a ton of time for cleanup. Using a quality Arm & Hammer product makes it easier to stay on top of cleaning.
Additionally, by purchasing Arm & Hammer this year, you will be helping out other animals in your community. They have, once again, teamed up with the Ontario Society for the Prevention and Cruelty of Animals for its iAdopt holiday program. Throughout the month of November, 1,300 adoption kits will be donated by Arm & Hammer. Each kit will contain Arm & HammerTM SLIDETM Cat Litter, a free litter coupon and of course, best litter box practice tips.
The patented EZ Clean Technology in Arm & HammerTM SLIDE means there are no stuck-on messes. It also traps odours with 7-day odour-free guarantee, so you don't have to stress if you don't get to their box as fast as you want. When you have a house of guests, you want your cat litter pan to be clean and smell fresh. This helps tremendously.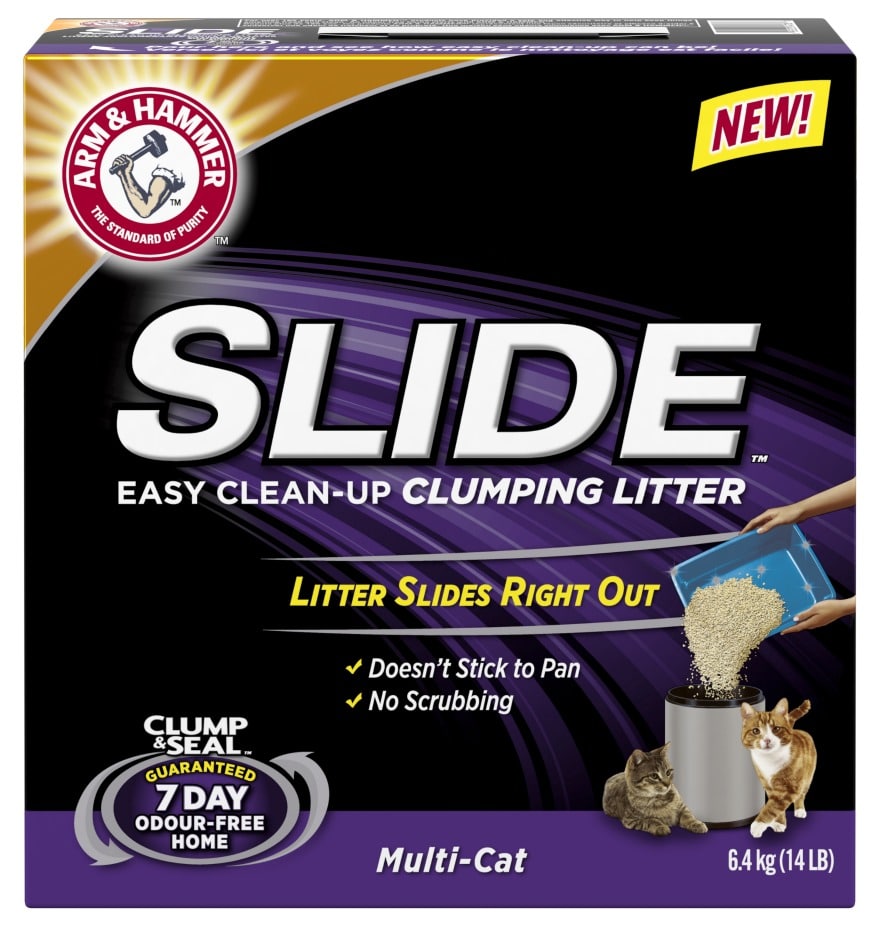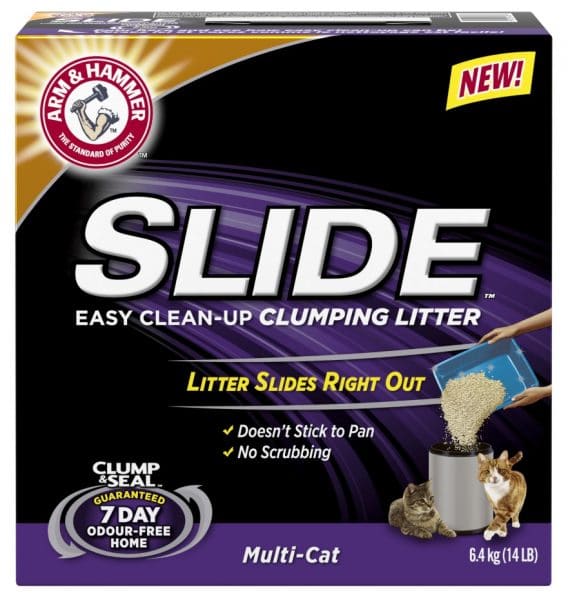 Keep ornaments and decorations out of reach.
Along with keeping your cat's litter box clean during the holidays, you want to make sure there are no shiny temptations that could hurt them. Make sure to change decorations and ornaments out of reach. Glass items should be kept on the top shelves and on top of the tree out of their reach. You may also want to avoid shining tinsel or some types of trees that are top heavy. Curious cats can make a mess in an instant, and their safety is at stake.
Be careful about leaving leftovers out in their reach.
Did you know that not all foods are cat-friendly? Keeping Winston safe means we make sure to only feed him pet food. Follow the same practices, and make doubly sure kids don't leave plates in their reach during the holiday. Some foods are harmful (onions and garlic especially), and nobody wants a sick kitty on their hands!
Don't forget their gift under the tree.
Along with great litter and making sure they are safe, fed well, and clean, don't forget their holiday present. Cats love playing with paper, bows, and more under the tree, but you could add a little cat nip treat that they will enjoy!
These holiday tips for cat owners are a must, and especially so if you have a beautiful cat in your home!
Disclosure: This post was sponsored by Arm & Hammer. As always, all opinions are my own.