When you are a Marvel lover each new Marvel Studios movie is an exciting and special event. The much anticipated release of Thor Ragnarok was no different. We were beyond excited and can't wait to share our Thor Ragnarok review.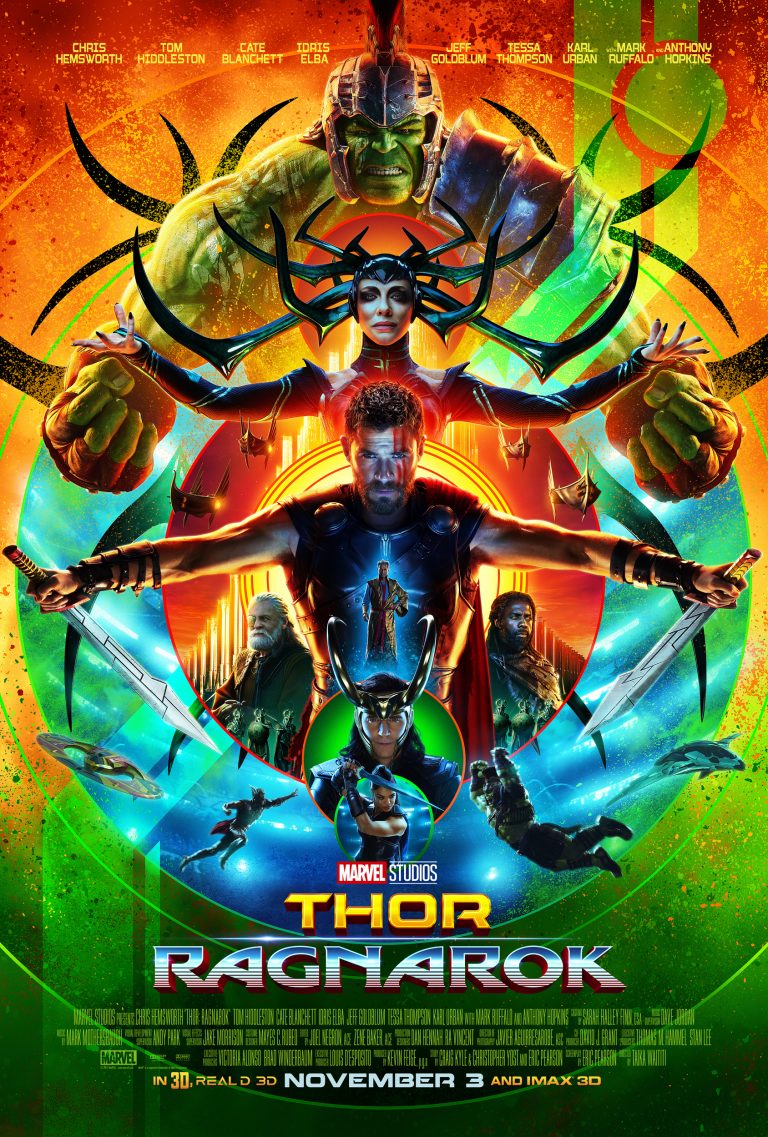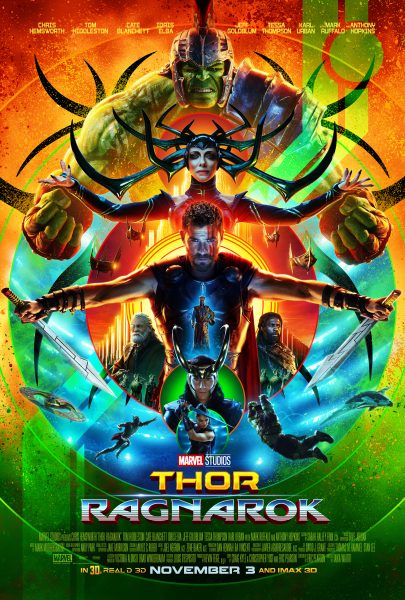 Thor Ragnarok Review
To say Thor-Ragnorak is a comedic thrill ride barely does the movie justice. The movie outshines the previous two episodes in the Thor Trilogy while building on those films and setting itself up in the broader Marvel Cinematic Universe brilliantly.
No one could have expected Chris Hemsworth as Thor to blend humour and serious themes in the story of the movie so spectacularly. Hemsworth takes the roll to new heights and depths both metaphorically and literally. If anyone thought Thor was a tired character in the MCU well no more! We can't wait to see what Chris and Thor bring to the next Marvel outing for them in Infinity War.
Chris is fantastic but Kate Blanchet as the villain Hela is pure movie royalty (or more accurately goddess). We love her movie rolls especially as a villain but in this movie she outdoes herself. Watching her trying to regain her birthright (spoiler alert: the Asagard Throne) is worth the price of admission as she oozes villainy and sex appeal at the same time.
Certainly another crowd favourite is Thor's brother Loki played by Tom Hiddleston. In this movie the chemistry between the brothers is downright hysterical. They have reached a new level in their relationship in this movie but even though there have been massive changes for both of them they are still tied together by sibling bonds that are unbreakable.
Mark Ruffalo as the Hulk turns up in this movie in a central role. Although, we would like to see a stand-alone movie with this actor and character, his arrival in this story is magnificent and essential to the plot and we give kudos to Ruffalo's performance as the quiet and a little shaken up Banner and his big green alter ego.
This movie is a must see for Marvel fans but is definitely worth checking out on its own strengths as action fantasy movie blended with comedy. The balance of these elements is difficult to pull off but director Taika Waititi has done a superb job.
Check out other movies we love! Family Food and Travel Movie Reviews
Disclosure: We received complimentary passes to watch this film. As always, all opinions are our own.