Do you have a pet lover on your list? We have the cutest holiday ornaments for pet lovers. From puppies to mice, hamsters and even horses we have gathered holiday ornaments we know you will love to give and get.
The hardest part will be choosing which one to order first! All ornaments are available to order from Amazon – they make gift giving easy!
We've gathered so many amazing ornaments for every animal lover on your list. From cute to traditional they are all here and a great option for gifts at your Christmas party. Don't forget these awesome Christmas apps to help you plan the perfect holiday.
Need more gift ideas? Check out these awesome Christmas gift ideas – Christmas gifts for adults, Gift ideas for Coffee Lovers, and these Kitchen Gift Ideas.
What better way to memorialize your pet with these adorable ornaments. Or, pick a favorite animal and make them the accent point of your tree?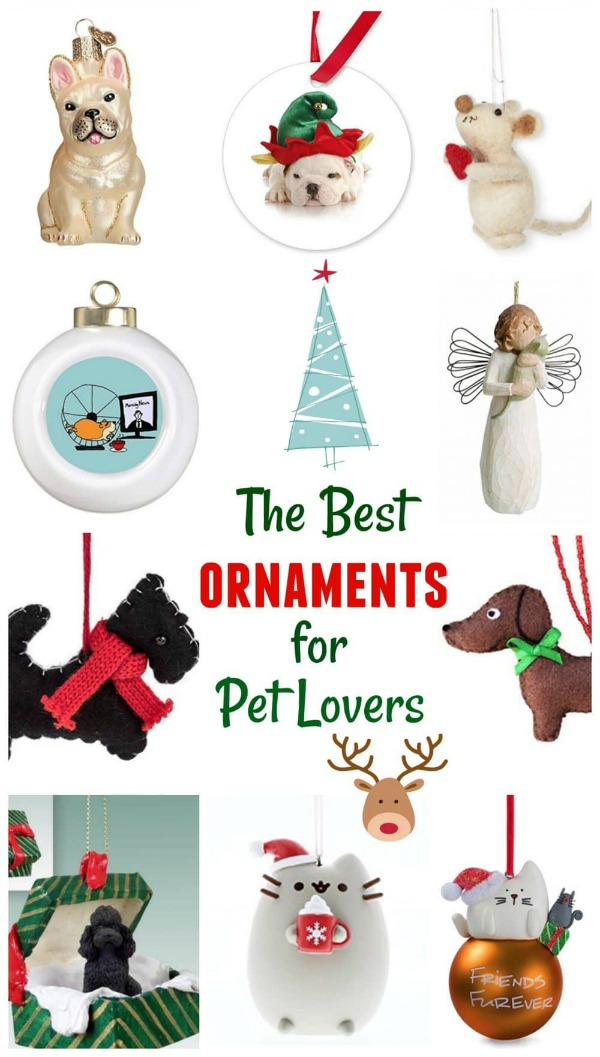 15 Holiday Ornaments for Pet Lovers
Dog Ornaments: 
Weiner dogs are always adorable – especially this one! Dachshund Christmas Tree Ornament (Chocolate Brown)

Scottie Dogs Ornament
 will remind you of your adorable little pup
French Bulldog Glass Blown Ornaments for Christmas Tree
 – love the details in this glass blown ornament
Poodle Ornament
 – as a Standard Poodle owner we definitely need this for our tree!
Could this be any cuter? Santa's Elf Labrador Puppy
We have a sampling of beautiful and cute dog ornaments. No tree is complete without your furry friends included! We absolutely love this Willow Tree Angel of Friendship
– what an amazing gift for your puppy loving friends!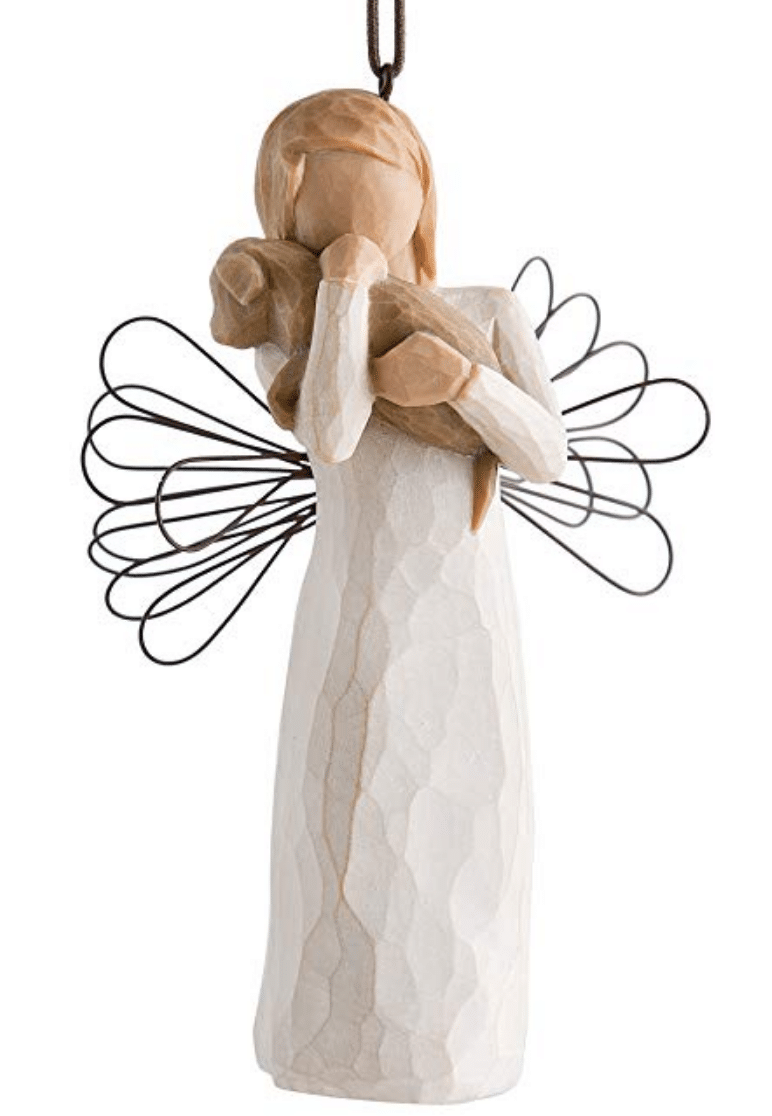 Cat Ornaments: 
Pusheen Meowy Christmas Ornament
 love this ornament and it's Pusheen fabulousness
Burton and Burton Whimsical Clay Cat Set of 3
 – adorable way to adorn your tree with kitties
A beautiful ornament for any cat lover Willow Tree With Affection Ornament 

Pusheen Magical Unicorn
 – what is better than a cat? A unicorn cat of course!
From beautiful to cute there are lots of choices for the cat lovers on your list. Choosing will be the only hard part.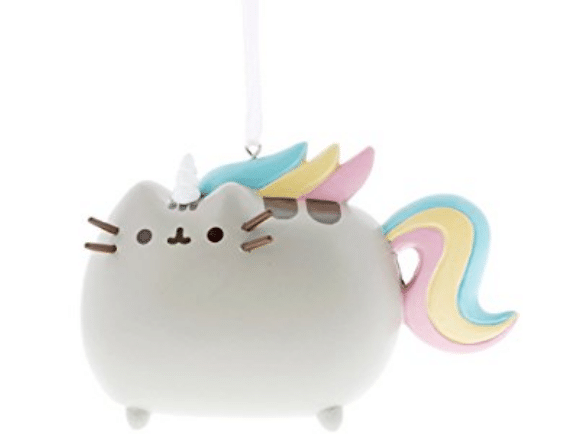 Mice, Horses and Everything InBetween:
Any horse lover will love this enjoy this beautiful horse ornament Vintage Wild Horses Ornament
Hamsters Rule Christmas Ornaments
 – we are pretty sure this is the cutest ornament we've ever seen. Love a hamster Christmas ornament!
KimPark Hamster Ornament
 Perfect for the workaholic or hamster lover in your family!
School of Fish Christmas Ornament even our aquatic pets deserve some tree love too. This school of fish will look great with any theme.
Mouse with Heart Ornament a little mouse to fill your heart with love at Christmas.
We've got ornaments for all of the pets in your life from an adorable hamster to a school of fish – no animals left behind.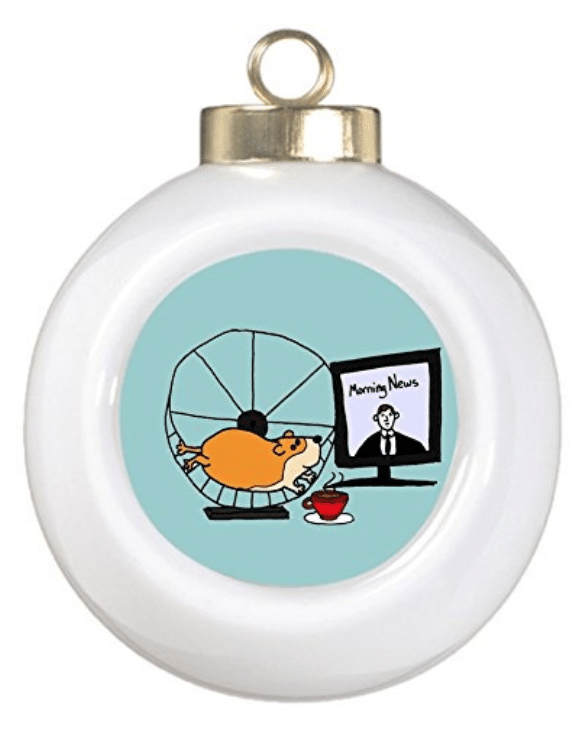 Isn't the hamster ornament just the cutest?
Disclosure: This post contains affiliate links. It is sponsored by Amazon.ca. As always, all opinions are my own.