Have you ever wanted to include education in play time for your kids? That's why we love our partnership with Playmobil. They have so many amazing toys and products that are also a great stepping stone to education. Learn how to Teach Egyptian History at Playtime with these tips using the latest great product from Playmobil.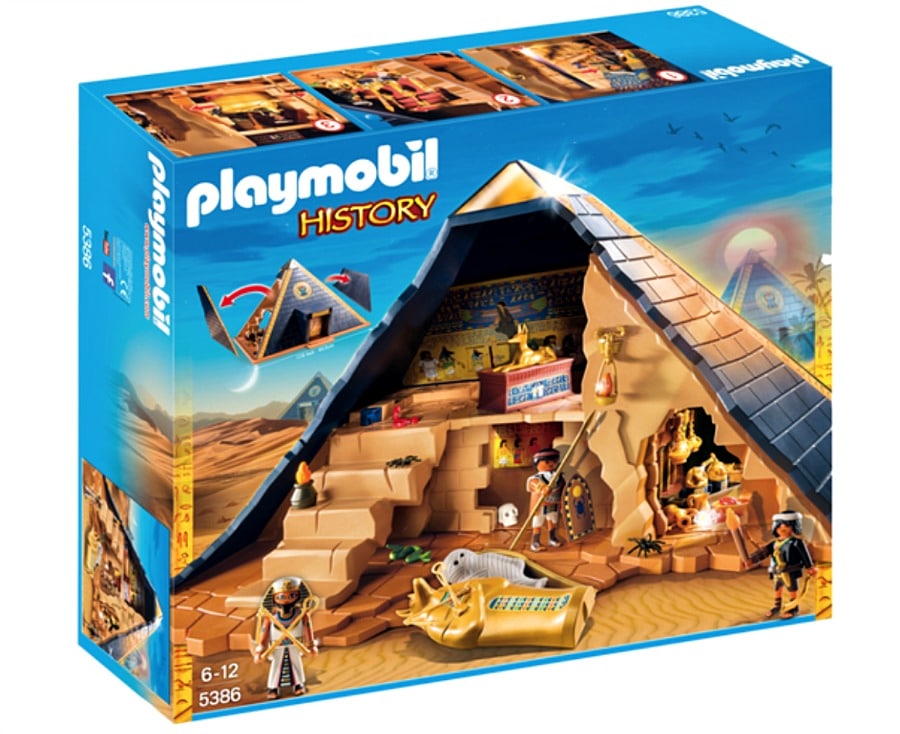 Teach Egyptian History at Playtime
Kid's love to play and act out fun and unique things with their toys, and this Pharoah's Pyramid set from Playmobil makes it easier than ever. Egyptian history may seem pretty boring to kids, but once you include this kit into their learning time, they'll really get excited. Plus, Playmobil has great resources on their site to help your exploration go deeper.
Use toys for educational play
I love that Playmobil always brings great educational toys to our kids. Of course, they don't even realize how much is helping them learn, and that makes it even better! This kit includes multiple parts and is a large piece that allows for tons of creative play that can be worked into a study on Egyptian history, or simply some natural educational play.
The Pharoah's Pyramid Kit Includes:
Pyramid with 5 chambers inside that include traps, trapdoors, secret switches, etc.
Removable pyramid sidewalls
Snakes, scarabs, and scorpions
Mummy, skeletons, and a sarcophagus
Egyptian treasures and pottery
Pharoah and additional figures
Encourage kids to research and learn more
Even young children can learn more by asking about books at the library, using a child-safe search engine, or simply ask you more questions. With this great Pharoah's Pyramid set, you can easily encounter ideas around how and why the pyramids were built. There are also all the questions you can answer about why the Egyptians mummified their dead, or why the tombs always had so many jewels and riches.
Getting your children involved in educational play has never been easier. Helping them learn about the ancient Egyptians and their traditions is simple when you add in simple and fun play products like the Playmobil Pharoah's Pyramid.
Disclosure: We were provided with this set to facilitate our review.