Here in Canada, snow is a part of life in winter months and Introducing Winter Sports to Kids is a must. Snow Skiing is a sport and winter activity that everyone loves. That said, some kids are a bit tentative when they first start playing in the snow. Whether you are heading out to the slopes, or just wanting to get your kids excited about your favorite winter sports, we have some excellent LEGO Friends Ski Resort sets to share with you! As big fans of all things LEGO you can imagine our delight to see these two sets.
Introducing Winter Sports to Kids
LEGO is always a great choice for kids, and this time, they hit a home run! The concept of using real-life activities for creative play with LEGO is always a favorite of mine. Incorporating these two great LEGO Friends Ski Resort sets into your child's playtime will have a great effect on their outlook about these fun winter sports.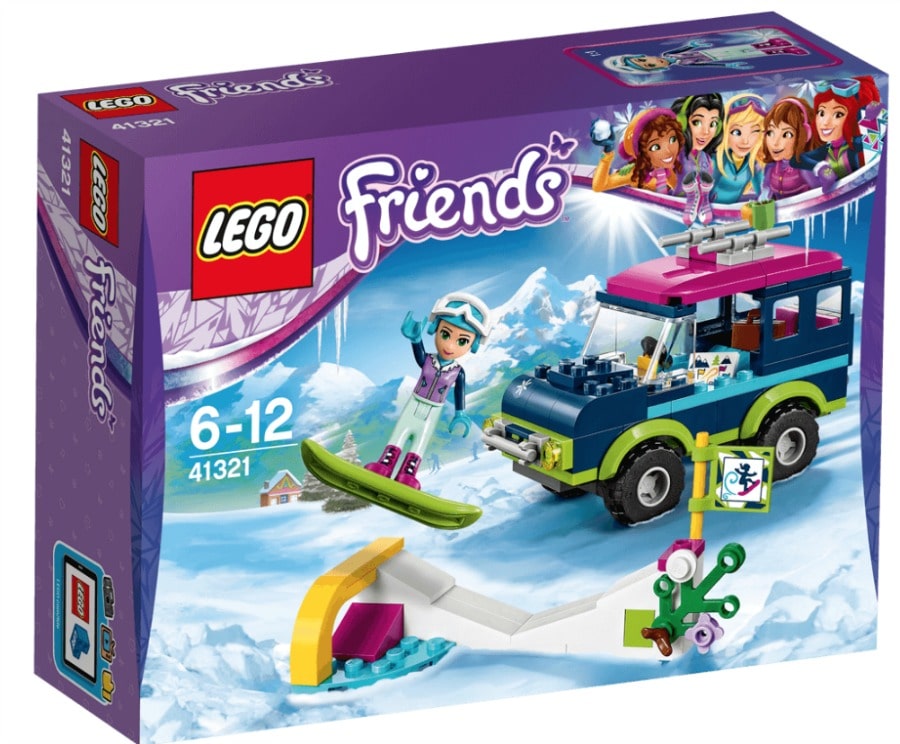 Going off-road is tons of fun. Kids may enjoy some pretend play with the LEGO Friends Snow Resort Off-Roader while learning about safety in winter weather. Using the LEGO Group video that illustrates safety tips as a guide, you can show your children about how you stay warm and safe while having fun out exploring in the snow. LEGO offers a great way to teach your children more about how to ski, but also help encourage their confidence.
This set includes:
Emma mini-doll figure in snowboarding outfit
SUV-style car with a roof rack, functional trunk, a removable roof, snowboarding ramp, and rail
Snowboard, crash helmet, suitcase, and a map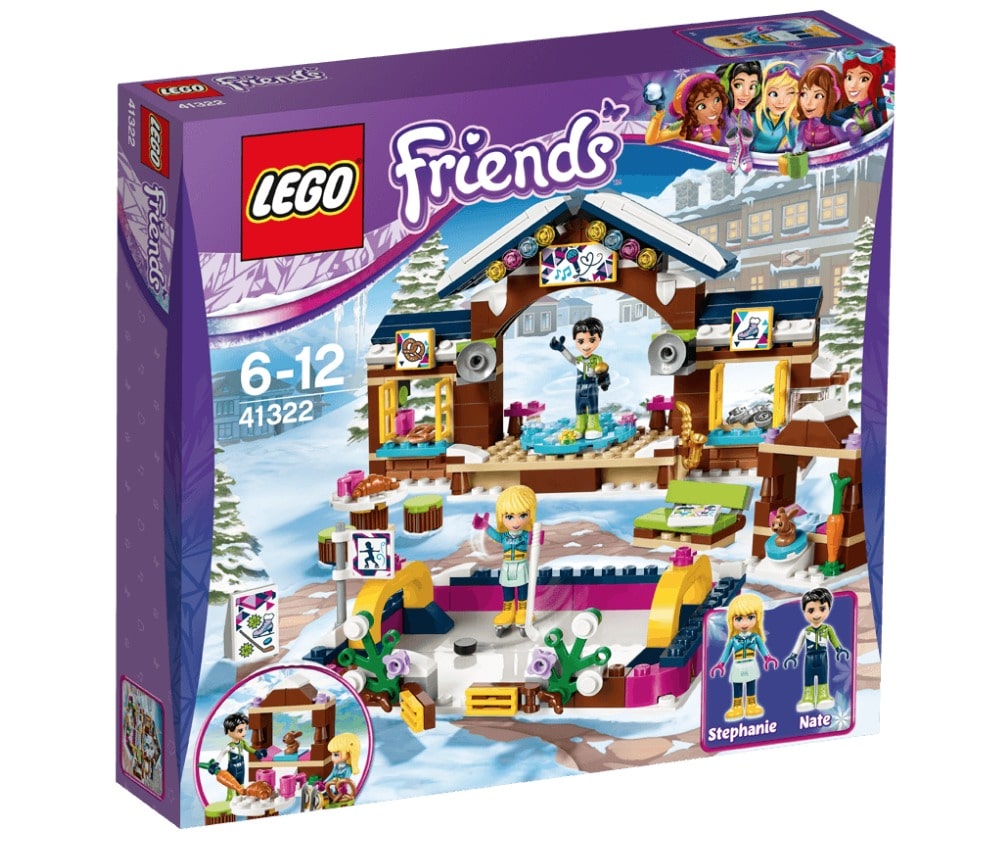 Ice skating is a favorite winter sport. It is available in so many locations, and children love getting out on the ice to pretend they are figure skaters. The LEGO Friends Snow Resort Ice Rink is a perfect tool for introducing children to safety on the rink. Kids will enjoy strapping on ice skates and enjoying a fun time out with their family.
This set includes:
Stephanie and Nate mini-doll figures. Including their ice-skating outfits and a Moka bunny figure.
Ice rink with opening doors and removable hockey goals.
A skating lodge with a revolving stage area.
A pretzel shop.
Shop for hiring skating and hockey equipment.
Accessories like ice skates, hockey sticks, puck, saxophone, microphone, mugs, pretzel, and a croissant and carrot.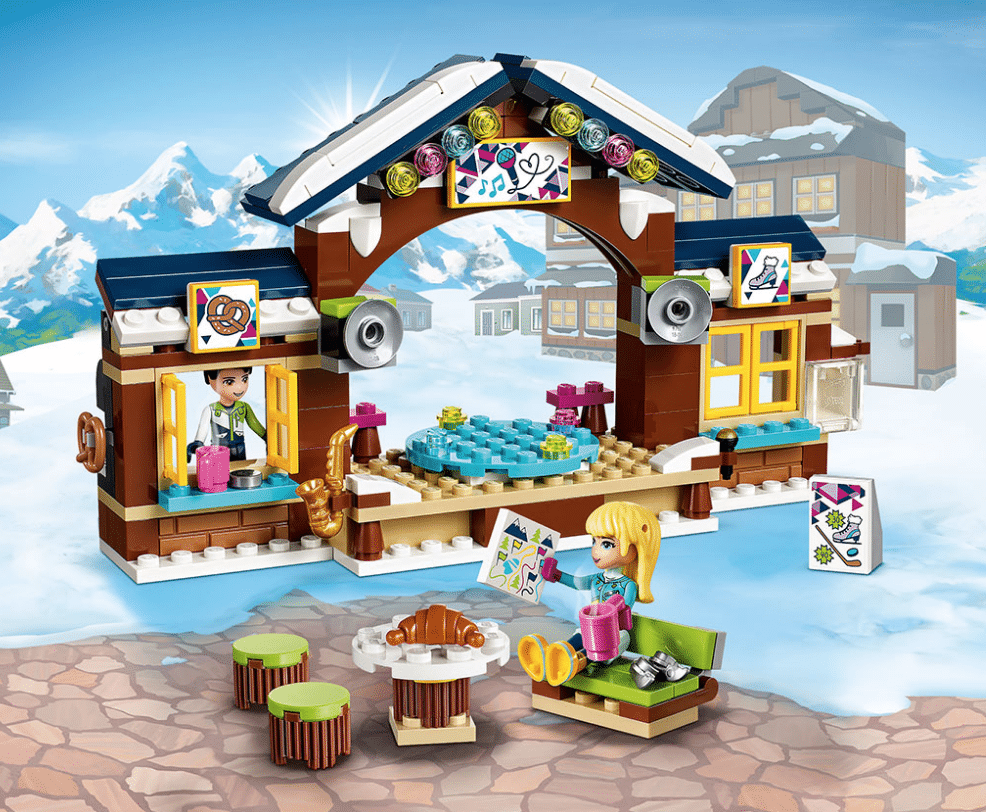 As you can see, LEGO Friends has created even more amazing options for kids to learn from and enjoy. These fit into any LEGO set and are ideal for mixing into their educational play. Add these to your LEGO collection just in time to get started on the slopes this winter!
LEGO Friends Tips to Make Your Ski Trip Awesome
LEGO Friends has made this fantastic video to help ensure your family stays safe on the ski slopes. Tips the whole family can use and a great way of introducing Winter sports to kids:
Don't forget to have fun, stay safe and enjoy all the fun parts of Winter with LEGO Friends.
Disclosure: I received super awesome LEGO in exchange for this post. As always, all opinions are my own.