Growing up I remember lots of people had derogatory names for their televisions. It was a constant refrain from the older generations that TV wasn't a productive use of time. Fast forward 40 years and we live in a world where the TV is usually traded for hand-held devices or laptops streaming Netflix. The other big difference is that I don't question my viewing choices in the same way.  Now, I can dive into Netflix and learn from my viewing.
Is it possible to learn from watching Netflix?
We think so. With a wide range of documentaries, historical shows and a variety of plots, characters and details there are many was to learn from watching Netflix.
Was it the truth behind Pablo Escobar and how he was finally captured in Narcos?
Was it the inner workings of a Law firm in Suits?
Learning about this magnificent planet we live on in Planet Earth?
Or are you watching Story Bots with your kids and asking 'why is the sky blue'?
Perhaps you are Googling the answers to your kids questions while watching The Magic School Bus Rides Again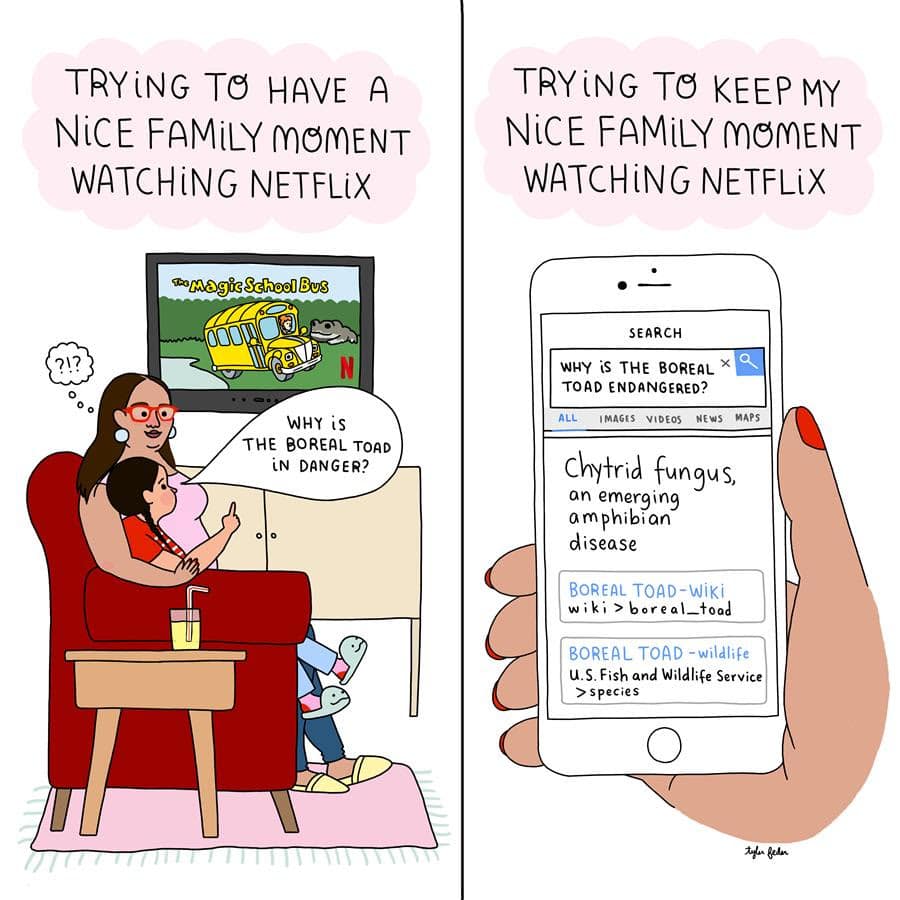 Whatever your reason or interest, Netflix is packed full of learning opportunities for viewers of all ages.
Looking for something new on Netflix?
Love Stranger Things? Check out this awesome news that you can now play Stranger Things: The Game!
Stranger Things is like a time machine back to the 80's. Now you can play along with this super rad, nostalgic video game app. Play as the kids from Hawkins in their quest to destroy the demogorgon! Available on iOS andGoogle Play.
This October, it's all about the kids. For the little ones, new episodes of Word Party are now streaming on Netflix, and don't miss the launch of Super Monsters on October 13th just in time for Halloween. For the older kids, blast into action with new seasons of Skylanders Academy and Voltron: Legendary Defender. And you won't want to miss the highly anticipated Stranger Things 2when the return to Hawkins – and the Upside Down – comes to Netflix on October 27.
The hardest decision will be what to stream first!
Disclosure: I am a member of the Netflix Stream Team and receive perks in exchange for my posts. As always, all opinions are my own.