Cool temperatures are happening everywhere, and that means time to grab your cold weather clothing and sort them out. Since there are always struggles during transitions, I am sharing my Tips for Freshening Cold Weather Clothing. These tips are ideal for helping you to make those totes full of sweaters, leggings, and boots look and smell great after being in storage all summer!
Fall Fashion with OxiClean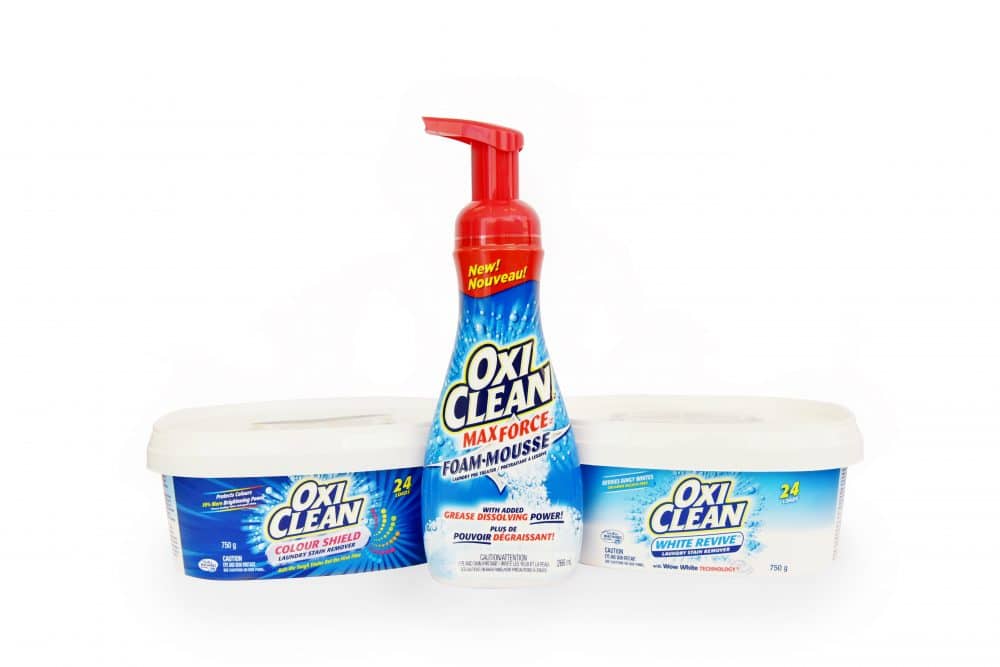 Tips for Freshening Cold Weather Clothing
OxiClean™, has tons of great options, and they are ideal for grabbing and having on hand. As you start your fall fashion cleanup and preparation for winter months and cold weather, use the tips below to make the most of the clothes you have on hand. Cold weather clothing doesn't have to break the bank every year. You can easily use our tips to freshen up what you already own to make it last longer.
Check each item for stains. One of the first things to do when you start sorting through your storage for your fall fashion pieces and winter items is to check each item for stains. Often times, as we pack things away, we don't notice those little stains or tears. If you find stains on items, use OxiClean™ MaxForce™ Spray to treat the stain before laundering. The great thing about OxiClean™ is that it works so wonderfully for stains that have already set into the fabric. You'll be surprised at how great it works even after months in storage.
Try on all items to ensure they fit. We all hope to stay the same size, or perhaps thinner, year to year. Before you take the time to launder and hang or fold the clothing for use this fall, make sure you try them on first. Do the same with your jackets, sweaters, and even boots. Small changes in sizes over the year can make it tough to fit comfortably into clothing. Your entire family, kids especially, should try on any clothing that was stored from last winter.
Refresh and wash items to remove musty smell. Storing clothing, no matter the method, almost always results in a slightly musty smell. Even if your clothing doesn't smell bad, you will probably want to refresh it with a quick launder. You can easily run your clothing in a light cycle using some OxiClean™ Versatile Stain Remover Powder. This product will not only clean but may help rid your clothing of any small stains you missed during your earlier check.
Donate or sell items you won't be using. If you have gone through all of your clothing and found that you have a few items the kids outgrew, or you are now too thin to wear, separate them from the clothing you will keep. Take the time to donate winter clothing to local charities that will provide for those in need, or perhaps list on local swap shops or online sites to sell and make money back to buy new items you need.
Make a list to shop for new items as needed. Whether your children have outgrown last years clothing, or you just want a new pair of boots for the winter, it is time to make that shopping list. Make a list of the must-need items, and work from it to determine gaps you will need to fill in on shopping trips.
These tips for helping you to freshen cold weather clothing are sure to make your task easier to manage. As a busy mom, any little trick to help make things easier is a must!

Disclosure: As a Church and Dwight Ambassador I receive compensation for my participation. As always, all opinions are my own.