Love the way custom cakes look but don't want to pay the big price tag? New Betty Crocker Edible Image Kits make cake decorating fun, easy and unique. Customize them any way you choose and watch your family's face light up when they see your creation. Or, even better – let little hands join in for a family created cake.
You know we love baking cakes and cupcakes but decorating can be very time consuming. I love patterns, fun sprinkles and great designs but I have never felt confident enough to hand write on my designs. Luckily with these kits the words/images are all taken care of!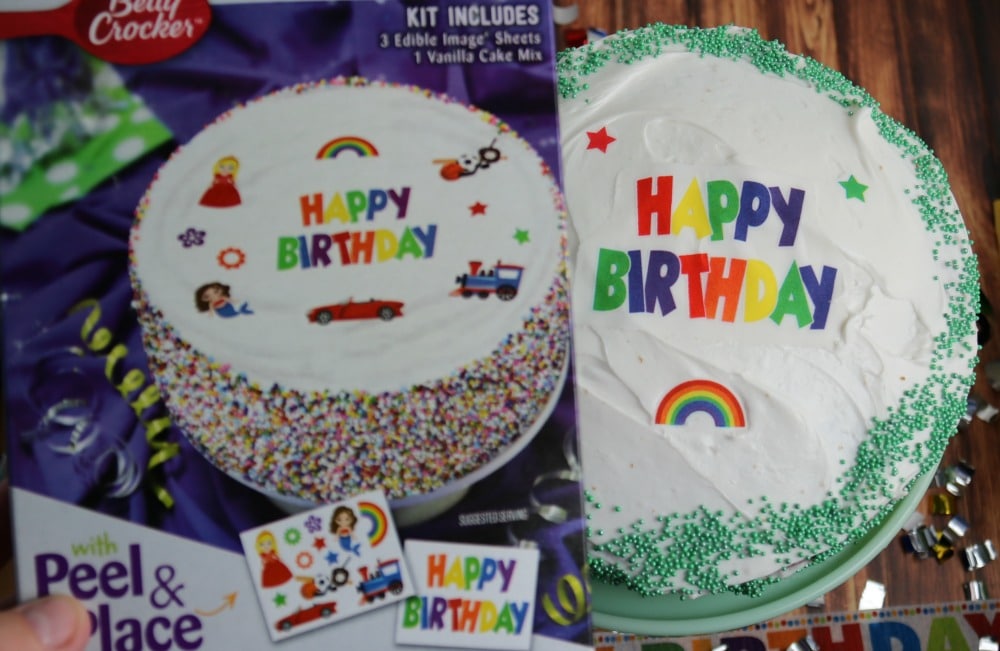 Betty Crocker Edible Image Kits Make Customized Cakes Easy
With two new products, Betty Crocker has created a product that is the first of its kind in Canada – you can make a custom cake or cookies by simply peeling the edible image off (peel carefully as it can tear) and sticking it on the cake/cookies. It's simple, edible and can be customized to match a theme or colour scheme. The cake comes with a variety of fun themed edible images including mermaids, stars, rainbows, cars, trains and flowers.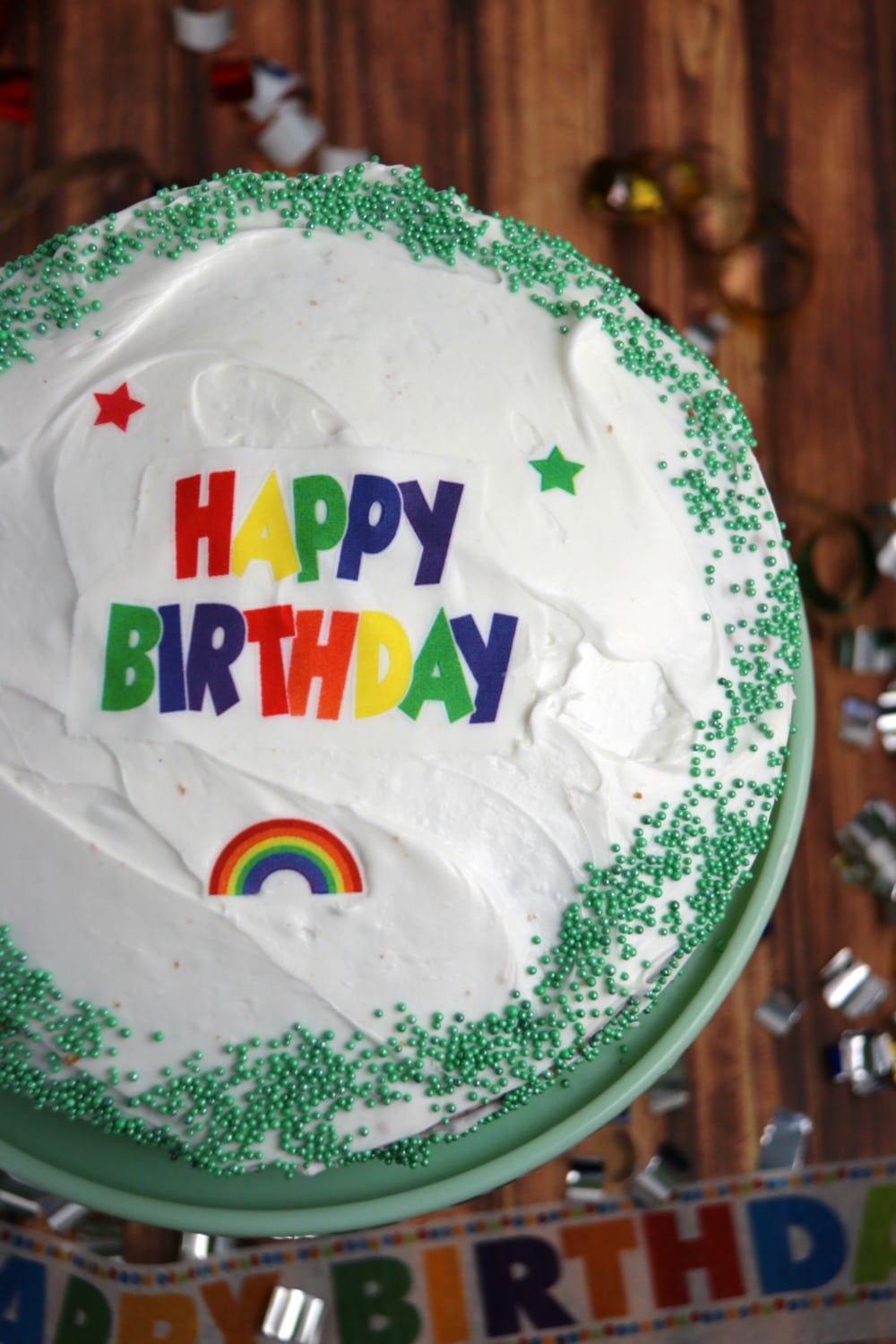 Three ways to make a cake using Betty Crocker Edible Image Kits:

I created a special birthday cake using the same technique shown in the video except I poured the sprinkles on instead of pressing them into the icing. The result was a fun Happy Birthday cake that my boys loved. There was a bit of tension because both boys wanted to eat the rainbow but with more fun items to enjoy they quickly dug in and just enjoyed the cake.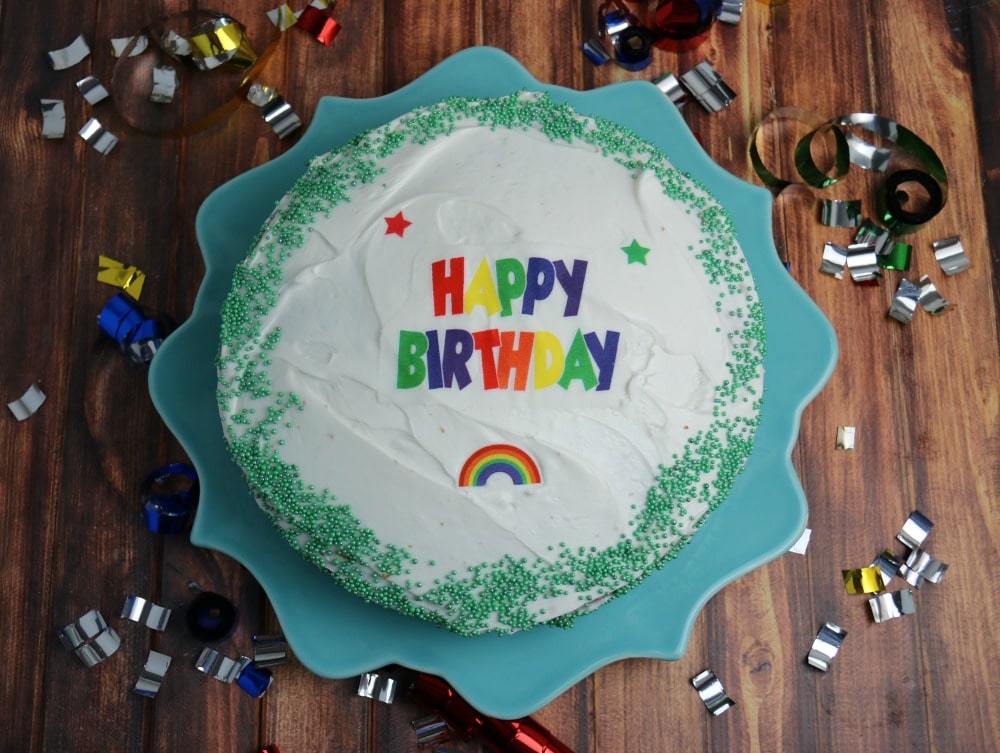 The second product available with edible images is the Betty Crocker Special Edition Cookie Mix & Decorating Kit. This kit is sure to be the ultimate treat for Minions fans and a delicious lunchbox addition! The only question is – which kit will you try first?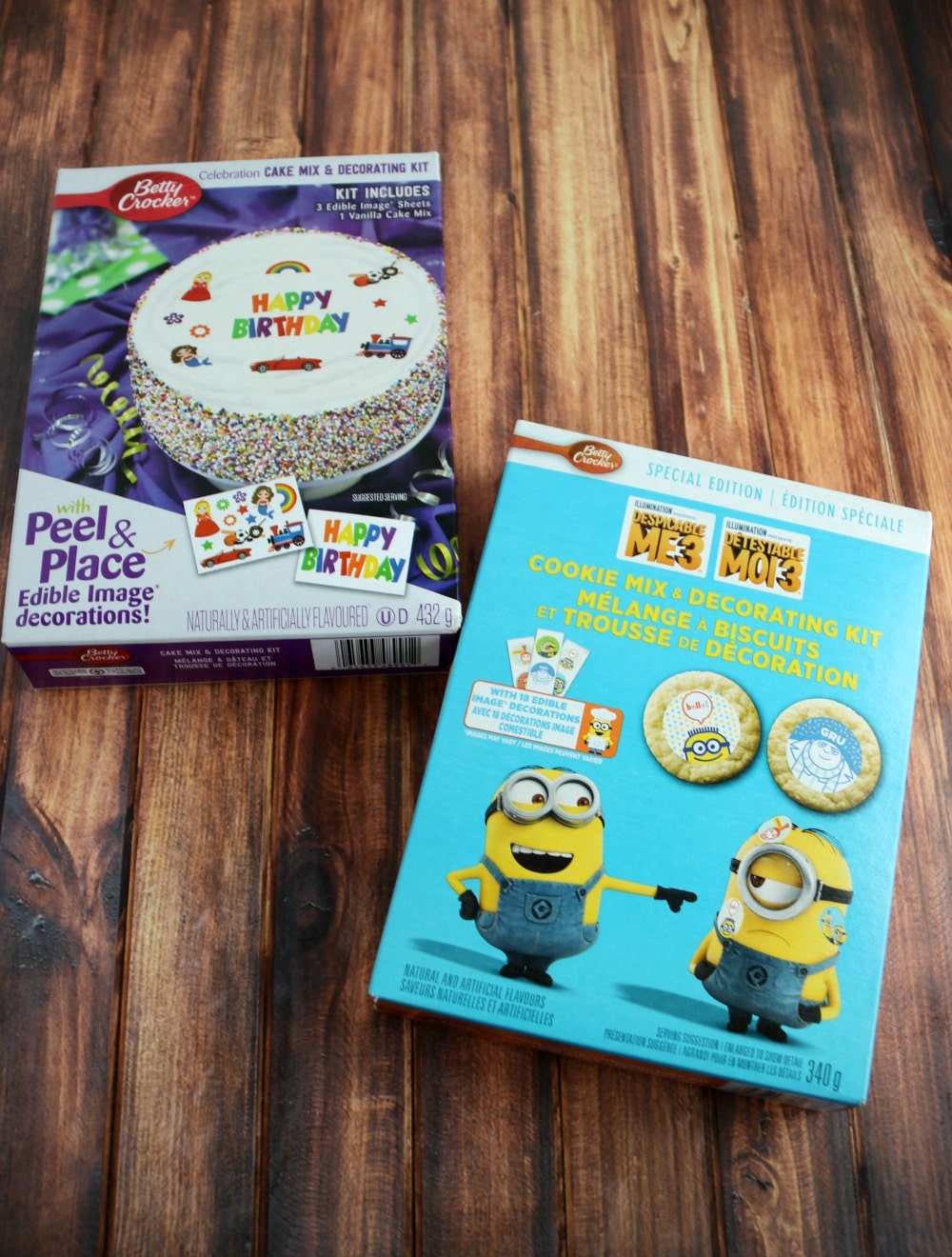 Disclosure: This is a sponsored post. As always, all opinions are my own.