We love family travel and are always on the lookout for great places to stay and experience. From the moment you drive up to the Fairmont Le Chateau Montebello, the wow factor of the magnificent world's largest log castle left us speechless. The Fairmont Le Chateau Montebello is a truly stunning hotel that will delight your senses and make it hard to leave. The perfect location to enjoy the Outaouais region of Quebec.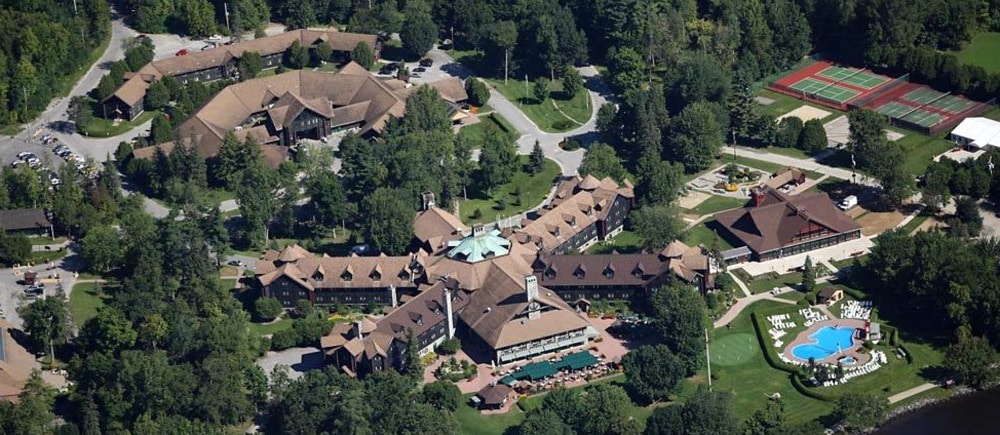 *photo used with permission from Fairmont Hotels
The Fairmont Le Chateau Montebello was built in record time in 1930 created as a private club. In just four months the largest log castle in the world was complete. The building was created from 10 000 red cedar logs all hand cut to create a unique and special building. For more than 40 years the building was the private retreat of the Seigniory Club, whose elite membership included a variety of celebrities and politicians including former Prime Minister Lester B. Pearson, and foreign dignitaries such as Prince Rainier and Princess Grace of Monaco. Canadian Pacific Hotels took over the hotel in 1970 and re-named it Le Château Montebello creating the resort we know today.
*photo used with permission from Fairmont Hotels 
Family Fun At The World's Largest Log Castle: Fairmont Le Chateau Montebello
Luxury and family vacation don't often sound like they should go together, but in this case, we found the ultimate in family fun and luxury resort. The Fairmont Le Chateau Montebello knows how to provide modern amenities a family need while also giving luxury to your stay. This includes those little touches that mom and dad appreciate, but still keeping it a comfortable place you can bring children while taking a quick getaway for the weekend or an extended family vacation.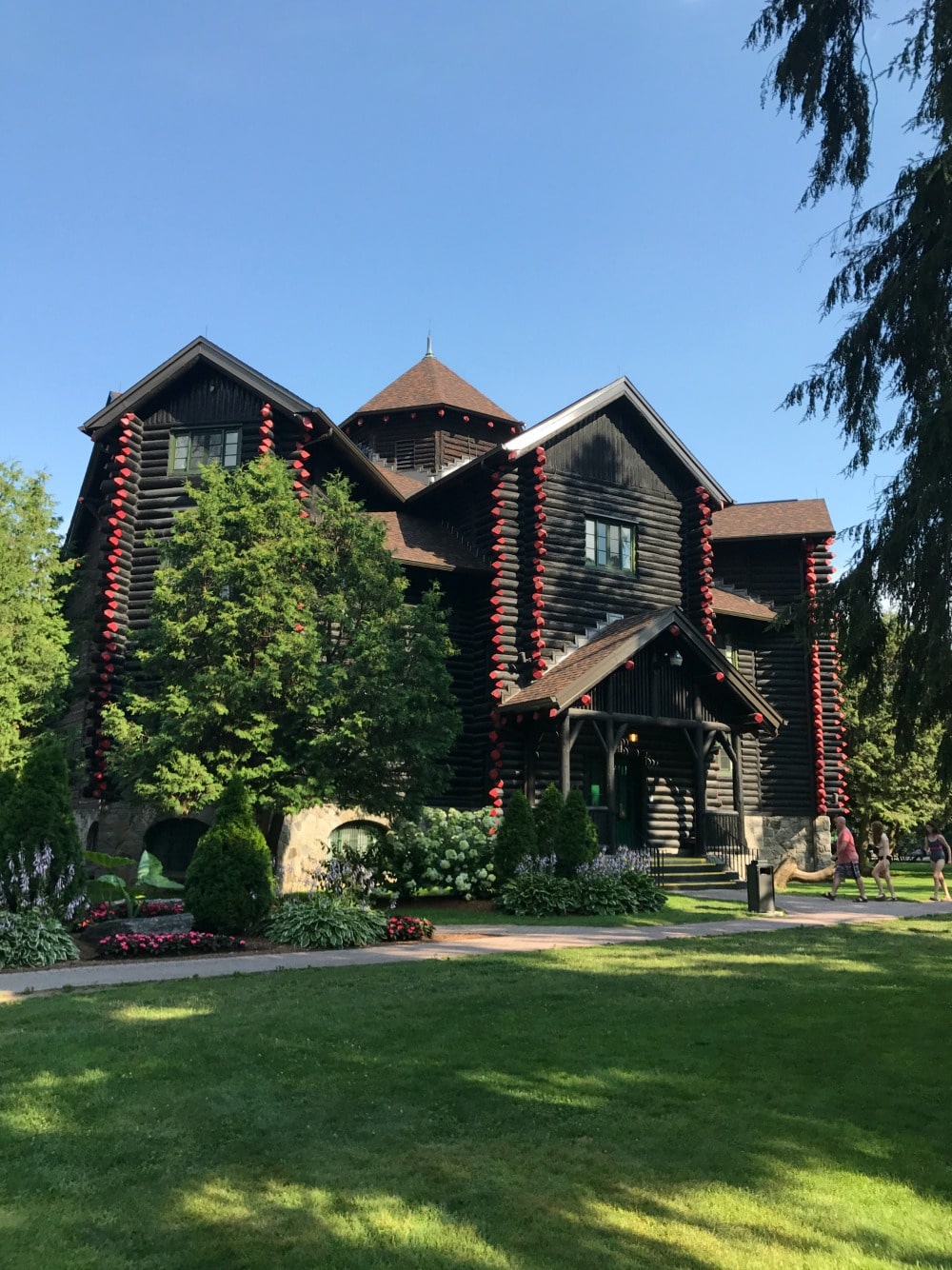 Countless on-site activity options at Fairmont Le Chateau Montebello
One of the best parts of staying at the Fairmont Le Chateau Montebello is that it isn't just the best luxury hotel in Montebello it is really a resort. With year-round activities offered to guests, it has more than just a traditional room to sleep at night. With a spectacular indoor pool, outdoor pool, and amazing grounds it's hard to imagine all of the possibilities. Here are just a few of the options for summertime activities:
Golf
Mini Golf
Badminton
Remote Control Vehicles
Swimming
Tennis
Squash
For a complete guide to the resort's offerings check out their comprehensive Fairmont Le Chateau Montebello Activity Guide.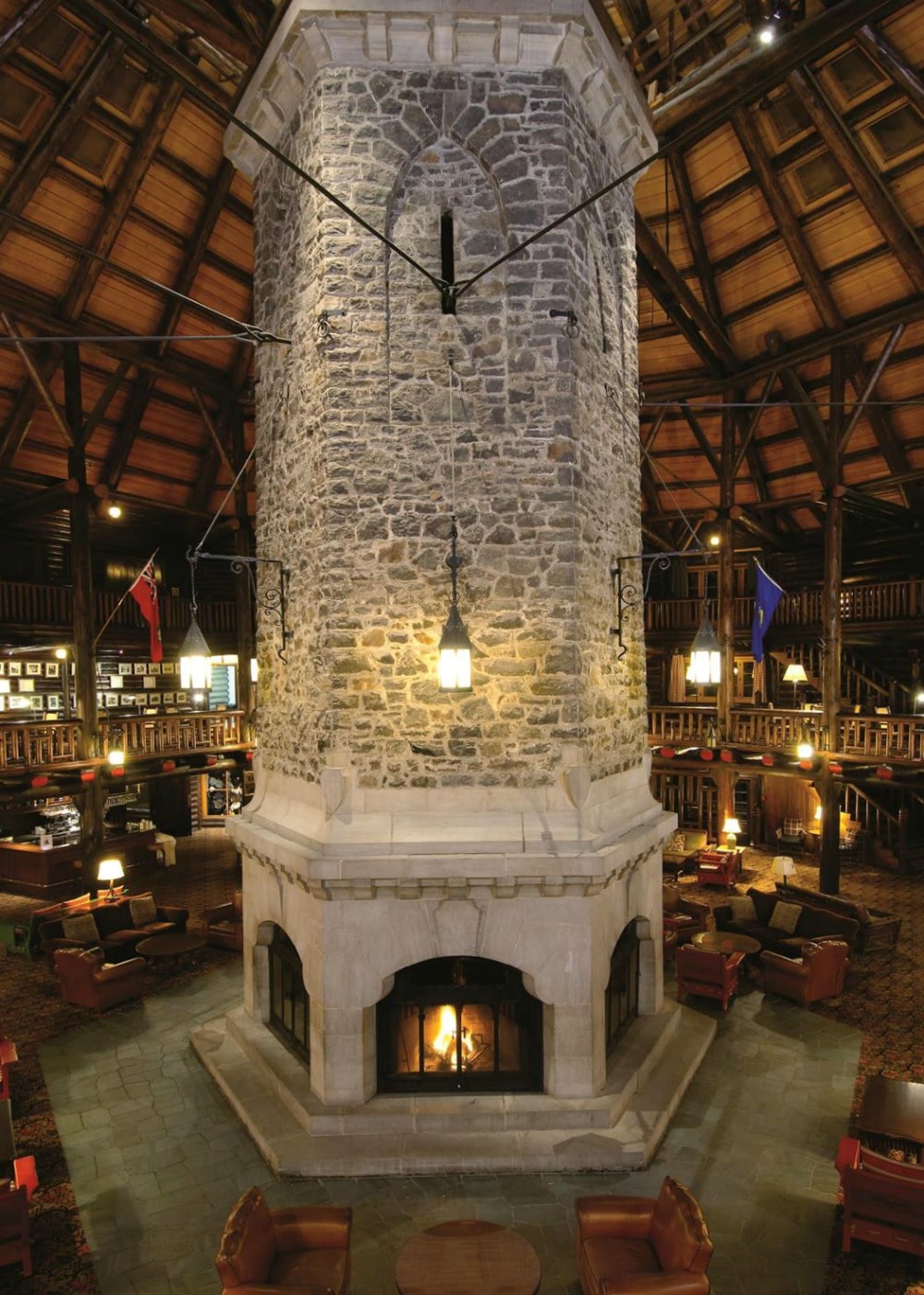 *photo used with permission from Fairmont Hotels
Chalet inspired decor with modern amenities
If you grew up with childhood dreams of being whisked away to a cabin, this is going to be your dream come true. The chalet-inspired decor makes you feel like you have walked into a real-life fairy tale. With rooms offering modern amenities you need to connect with social media and relax in a Jacuzzi, or even watch your favorite movies, you know you can enjoy everything your heart desires. Beautiful wilderness outdoors, historical chalet inspired romance and modern luxuries in one beautiful location.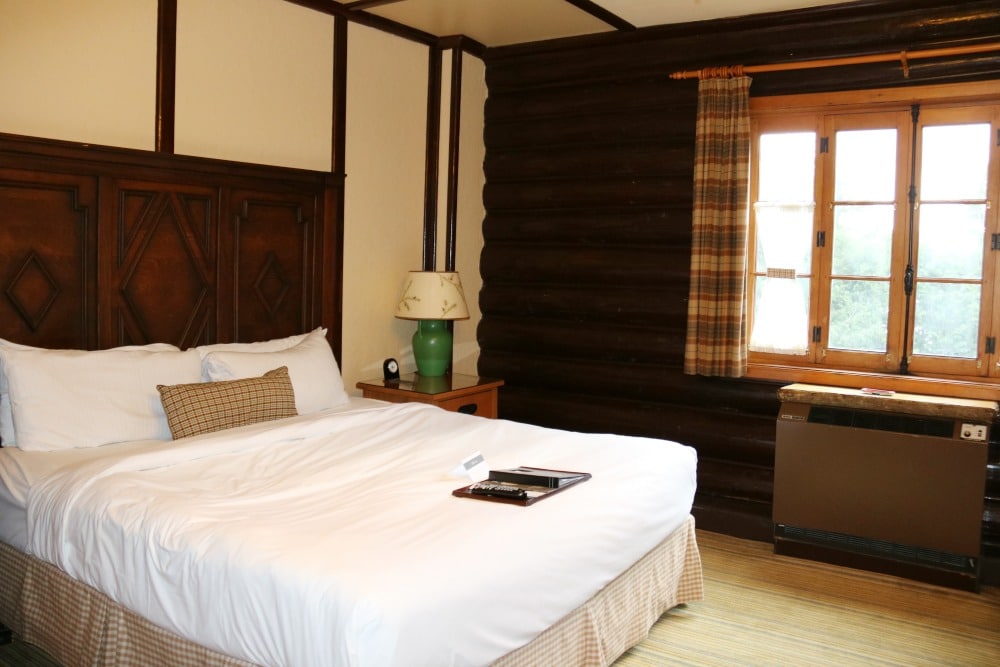 We stayed in a King Room with a pull out couch which was ideal for a traveling family. The rooms also contain a desk, closet, armoire, Keurig, bar fridge, full bathroom with bathtub and shower and rustic decor fitting with the log cabin structure.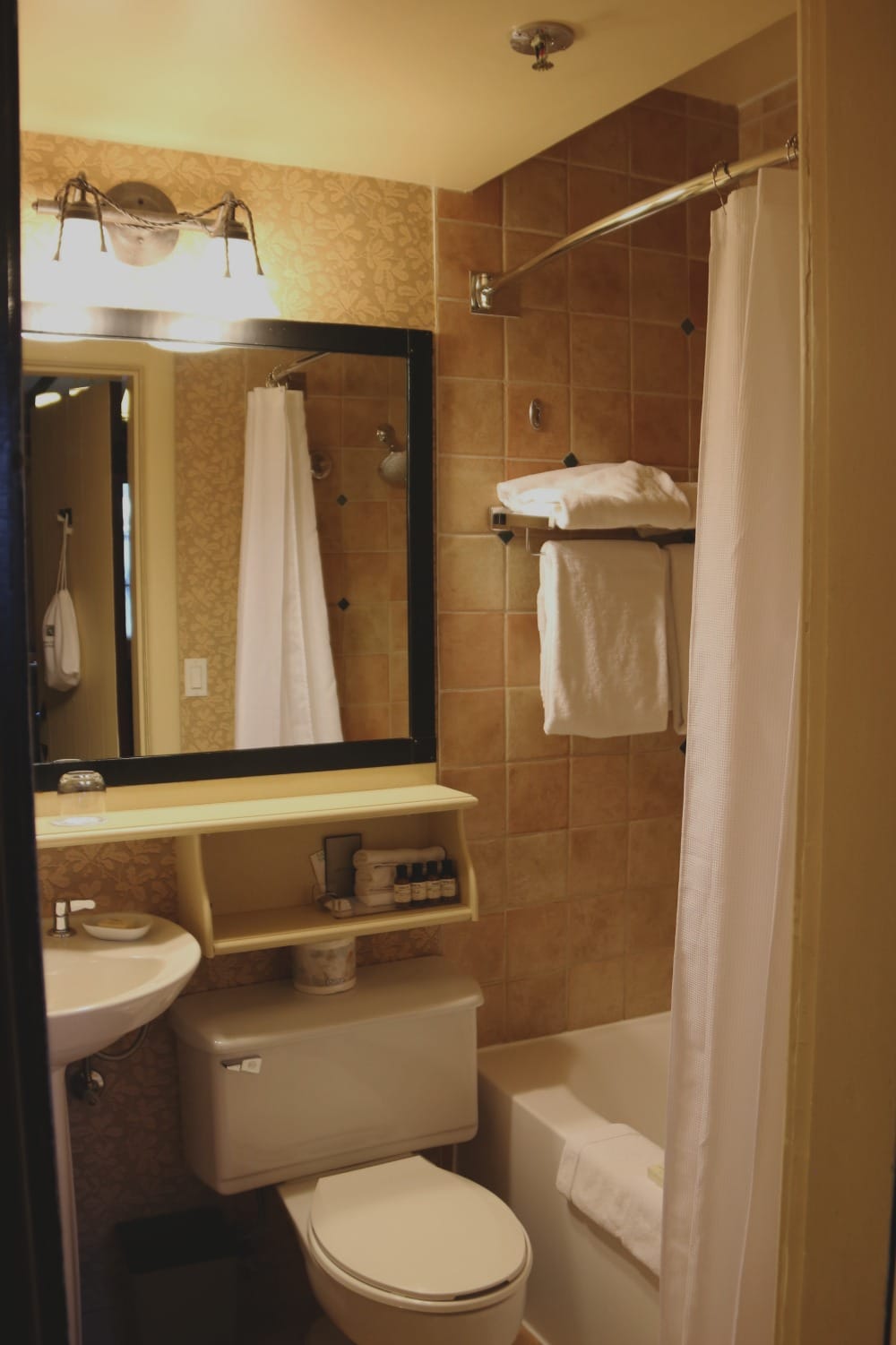 The room features all of the amenities you'd expect from a Fairmont property with the charm of a country estate.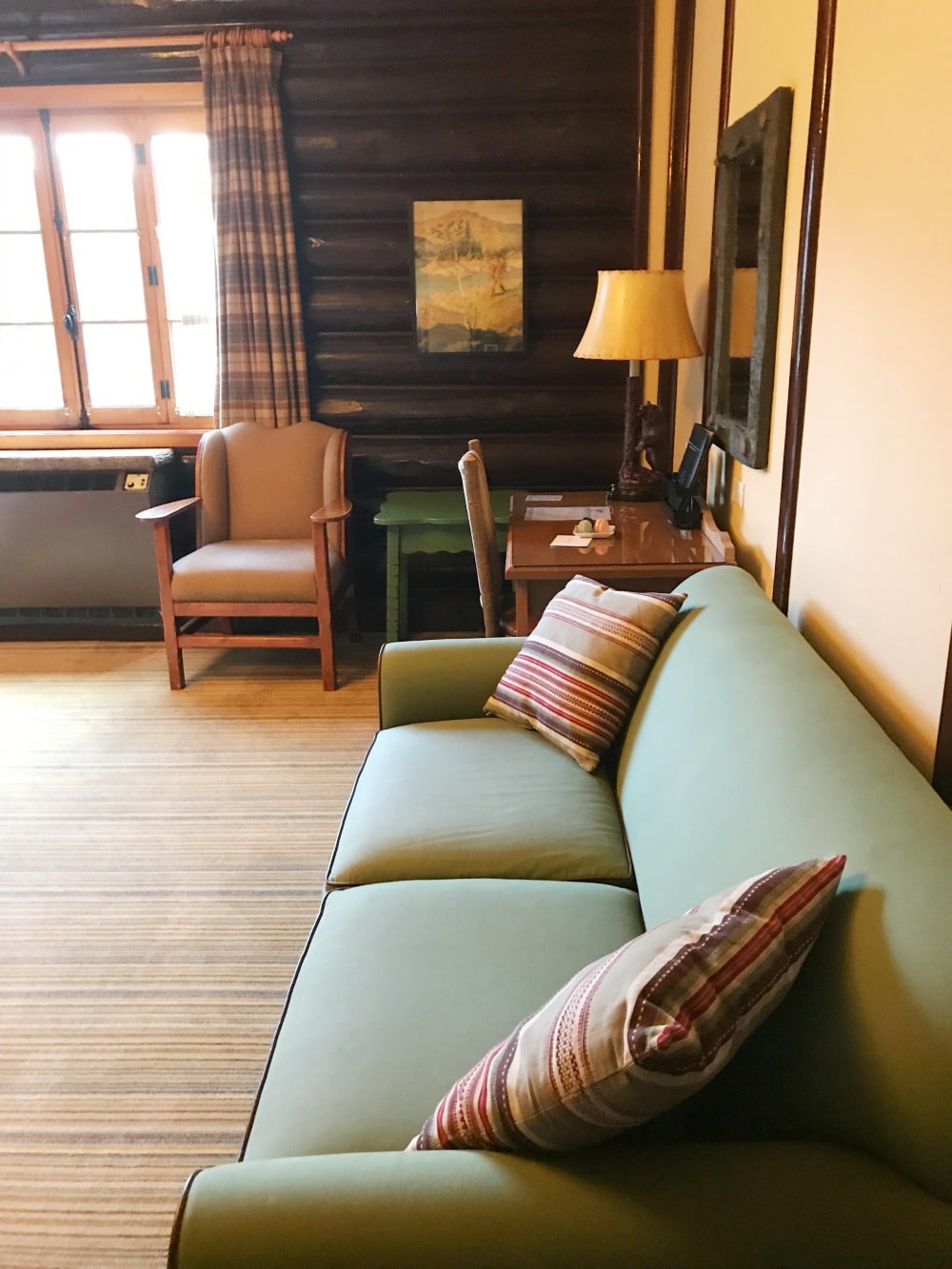 An amazing on-site spa experience
Don't hesitate to indulge in all of your spa desires while staying at the Fairmont Le Chateau Montebello. Multiple packages are available on a regular basis, but they also feature regularly featured specials for holidays. Couples massages, mother-daughter spa packages, or special events may be available depending on your stay.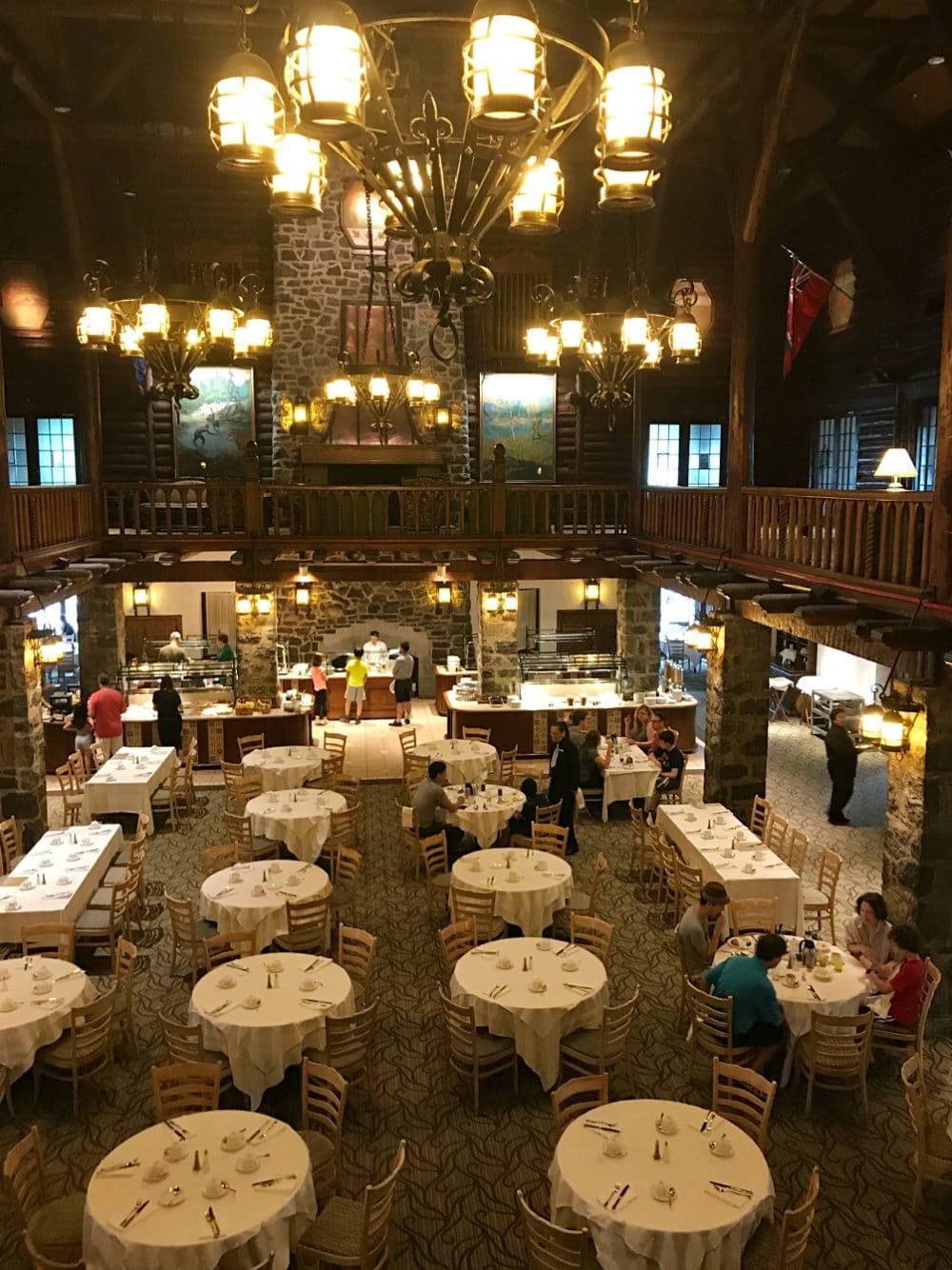 Spectacular world class cuisine
You truly can make your entire stay in Montebello in just one location. With the wonderful resort amenities included in this luxury hotel, you have it made. The Fairmont Le Chateau Montebello features the largest log cabin in the world, but the food is as spectacular as the grounds. From a traditional Sunday brunch that will leave you wondering how you survived without it all of your life, to the chef's choice at Aux Chantignoles you will find the world-class cuisine delightful for your senses. We loved that dining with twin seven-year-olds was welcomed at all meals in the formal dining room. Families were everywhere while still offering a quiet and beautiful setting. Our meal was spectacular and artfully displayed with the freshest of ingredients. Unique, melt in your mouth fine dining.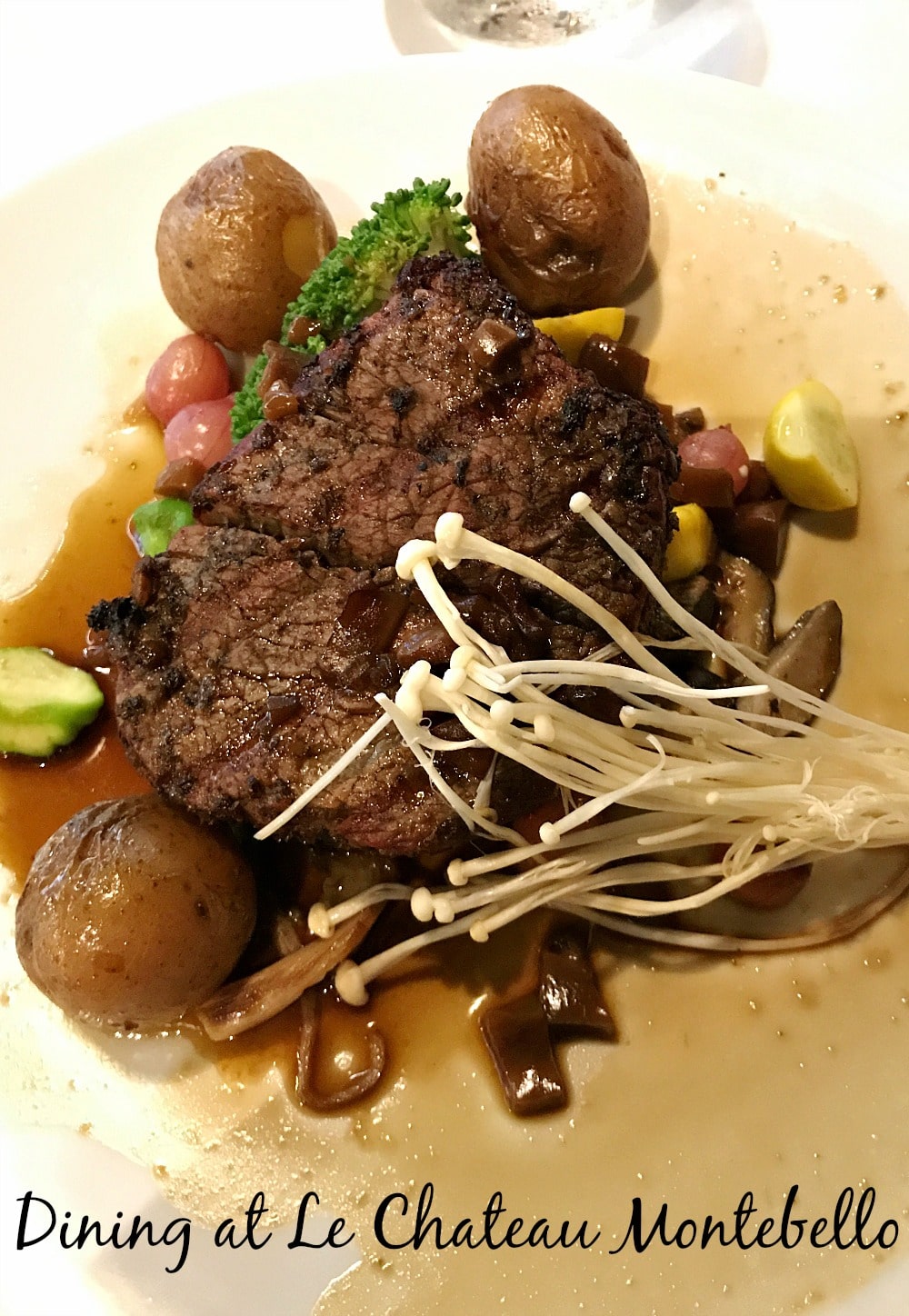 As you can tell, the Fairmont Le Chateau Montebello is going to become your favorite luxury hotel. Whether you are heading out for a romantic getaway with your spouse, or your family is going on holiday, Fairmont Le Chateau Montebello is the best choice.
Disclosure: Our stay was complimentary to facilitate this review. As always, all opinions are my own.