Protecting skin now when children are young is essential to healthy skin later in life. The sun's rays are essential to our health because they allow our body to create the vitamin D that we need. However, like anything else, too much of a good thing is not good at all. In the case of the sun's rays, it's very, very bad. That's why protecting skin from the harmful UV rays of the sun is so important to us and most especially to our children.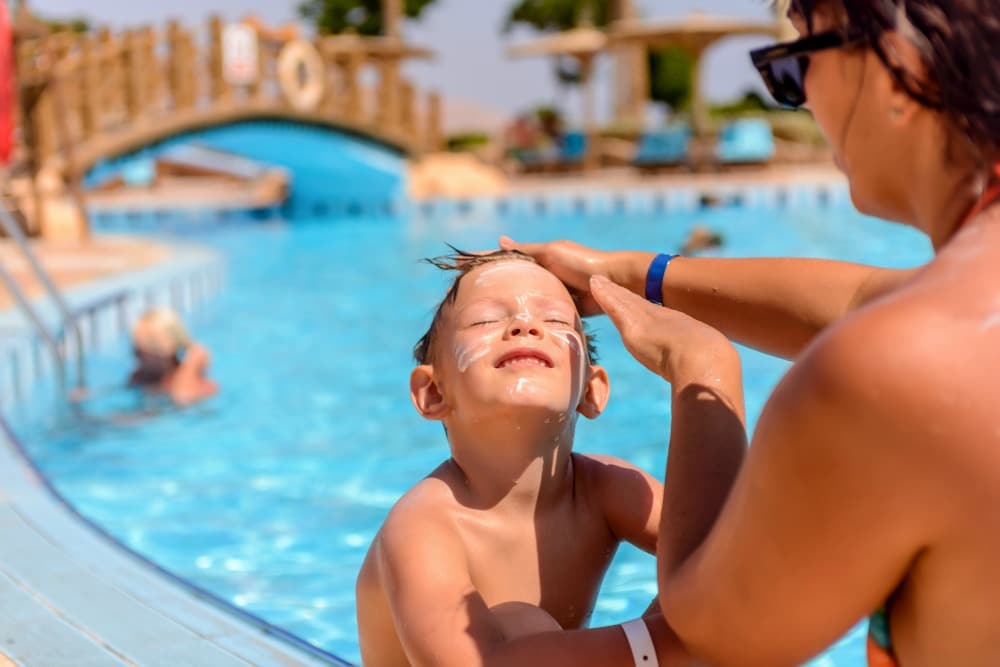 After a summer at the beach and travelling and camp we've been putting sunscreen on the boys everyday. Now that it's Back to School time and almost Fall it's so important that we keep the same routine and use sunscreen everyday even if the sun doesn't appear as strong. Sunscreen needs to be worn all year long.
Why Protecting Skin from the Sun is So Important
Did you know that just one severe sunburn during childhood can double a person's risk of developing melanoma later in life. Just think about that for a second. One burn – just one – can lead to skin cancer later in life. That is a scary thought. And it's totally preventable. That's why it's absolutely essential to protect our children's skin from the sun's UV rays using things like lightweight, long sleeved and legged clothing, hats, and a good, strong sunscreen that uses zinc oxide.
Why Zinc Oxide is so Important for Protecting Skin
Zinc oxide is just about the best way to protect our skin and our kids' skin from the sun's rays. Zinc is found in every cell of our body, so it's a substance that can be trusted to use on our skin. In fact, the process of creating zinc oxide only uses zinc and oxygen, there are zero synthetic substances in zinc oxide. That's a major point for me because I don't want my family exposed to chemicals that can seep into our skin. In fact, zinc is actually good for the skin. It's often used to treat acne and rashes, prevent bacterial infection, boost the immune system, and even has anti-aging effects. It's good stuff for the skin!
Here's another benefit of using zinc oxide to protect the skin. It's called a "physical barrier substance". That means that it stays on the skin and not in it to block the sun's rays. It does this by virtue of being a mineral. This mineral actually sits on top of the skin and reflects the sun away from the skin by scattering ultraviolet rays.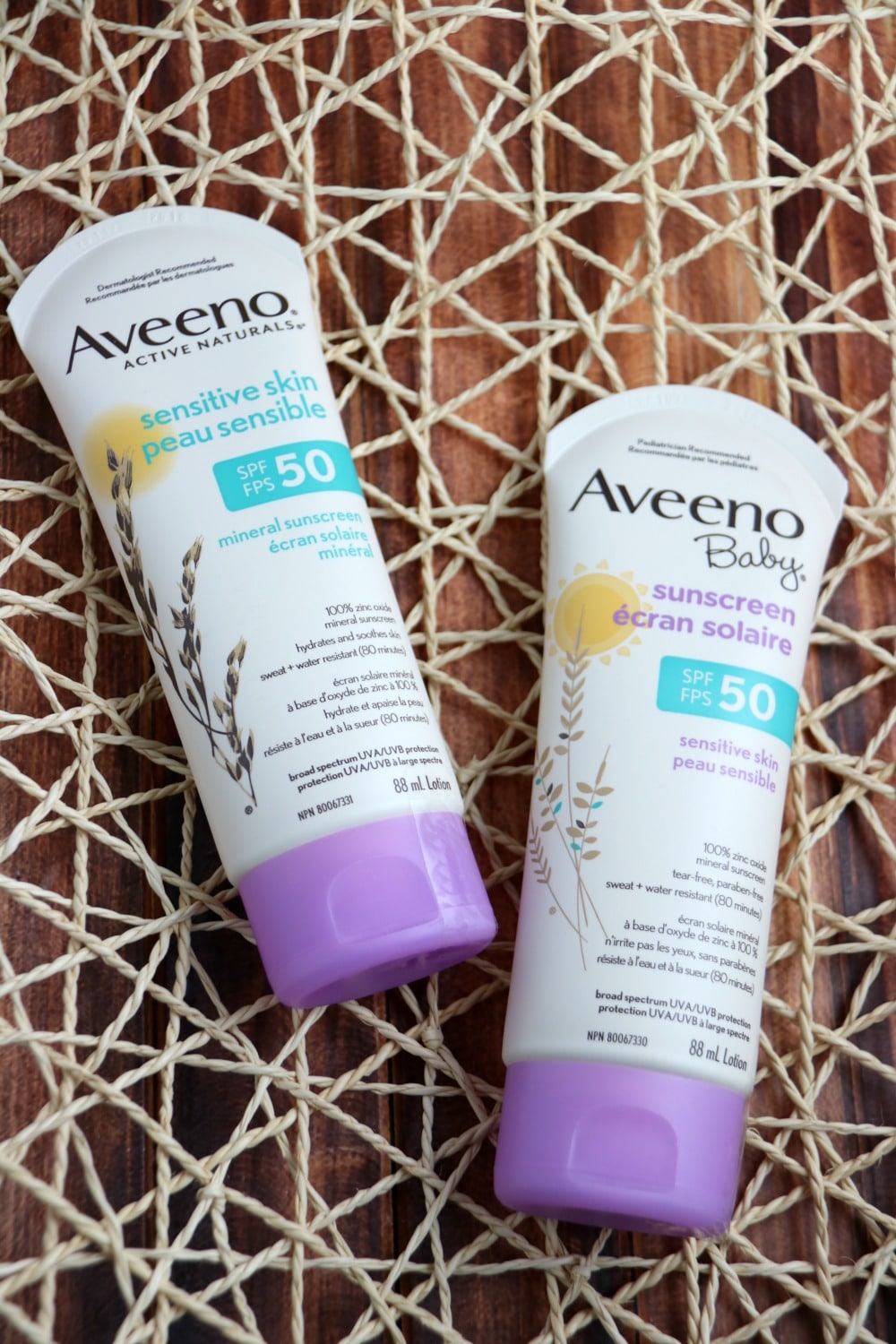 Protecting Skin with Aveeno
Aveeno, the name in skin care that we've all known for years, offers two great options in sunscreen to protect us and our little ones. Their ACTIVE NATURALS Sensitive Skin SPF 50 and AVEENO BABY SPF 50 mineral sunscreens are formulated with 100% zinc oxide and ACTIVE NATURALS Oat to give us broad-spectrum UVA/UVB protection as well as the skin loving benefit of oatmeal. These clear-drying formulas actually nourish skin in addition to protecting it from the sun's harmful rays.
Their formulas are lightweight and non-greasy so there's no sticky feel, and they're dermatologist recommended, hypoallergenic and non-irritating. In addition, these formulas are free of all parabens, phthalates, dyes, fragrances, and chemical sunscreen filters. And because they are water-resistant for up to 80 minutes, we can feel good about protecting skin with a product that is safe for our skin and super effective, as well.
When you combine all of this, what you get are two great sunscreen formulas from AVEENO that are ideal for protecting skin from the sun without adding any chemicals or other substances that could harm our skin while attempting to protect it. Protecting skin from the sun is essential, so do it with the name known for protection and nourishment – AVEENO.
Protect your family's skin with ACTIVE NATURALS Sensitive Skin SPF 50 and AVEENO BABY SPF 50 mineral sunscreens available at Rexall and other Canadian retailers.
Looking for more information? Check out Aveeno on Facebook and YouTube for more tips.
Disclosure: This is a sponsored post. As always, all opinions are my own.