A family friendly apple farm in Ontario is a must during the busy fall season. Picking apples, or other fresh fruit, with your children can be an amazing experience that delights the entire family. Not only are you learning about the process together, but you are getting to reap the rewards of your labor. Our recent visit to Chudleigh's Farm was a fun-filled family day and we cannot wait to share our favorite parts of the visit. Don't forget to pick enough apples to eat and make delicious Fall apple recipes with.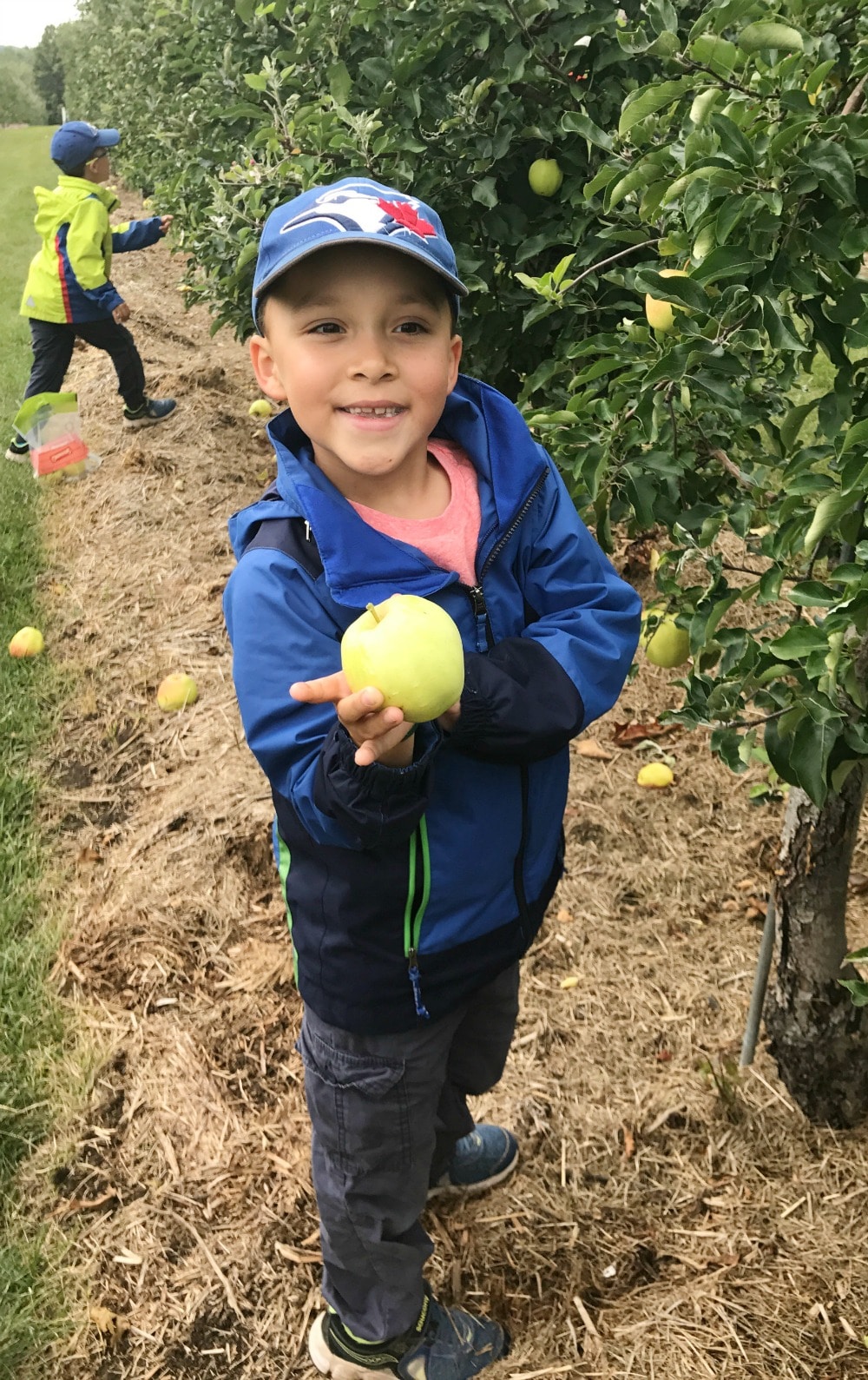 Best Family Friendly Apple Farm in Ontario
Chudleigh's Farm is one of those places that every family should visit, at least once in their life. Whether you are looking to learn more about apple orchards, or you want a special treat for the kids, Chudleigh's is the place to visit.
History of Chudleigh's
In 1967, a family farm embarked on a new endeavor. Their goal to bring "bliss" to everyone was met by opening their farm to outsiders. It started with a simple apple pie, but soon developed into many more baked goods. Today, Chudleigh's has a fully functional bakery a few minutes from the farm creating award winning desserts everyone loves. From Sticky Pudding to Key Lime Pie there is something for everyone.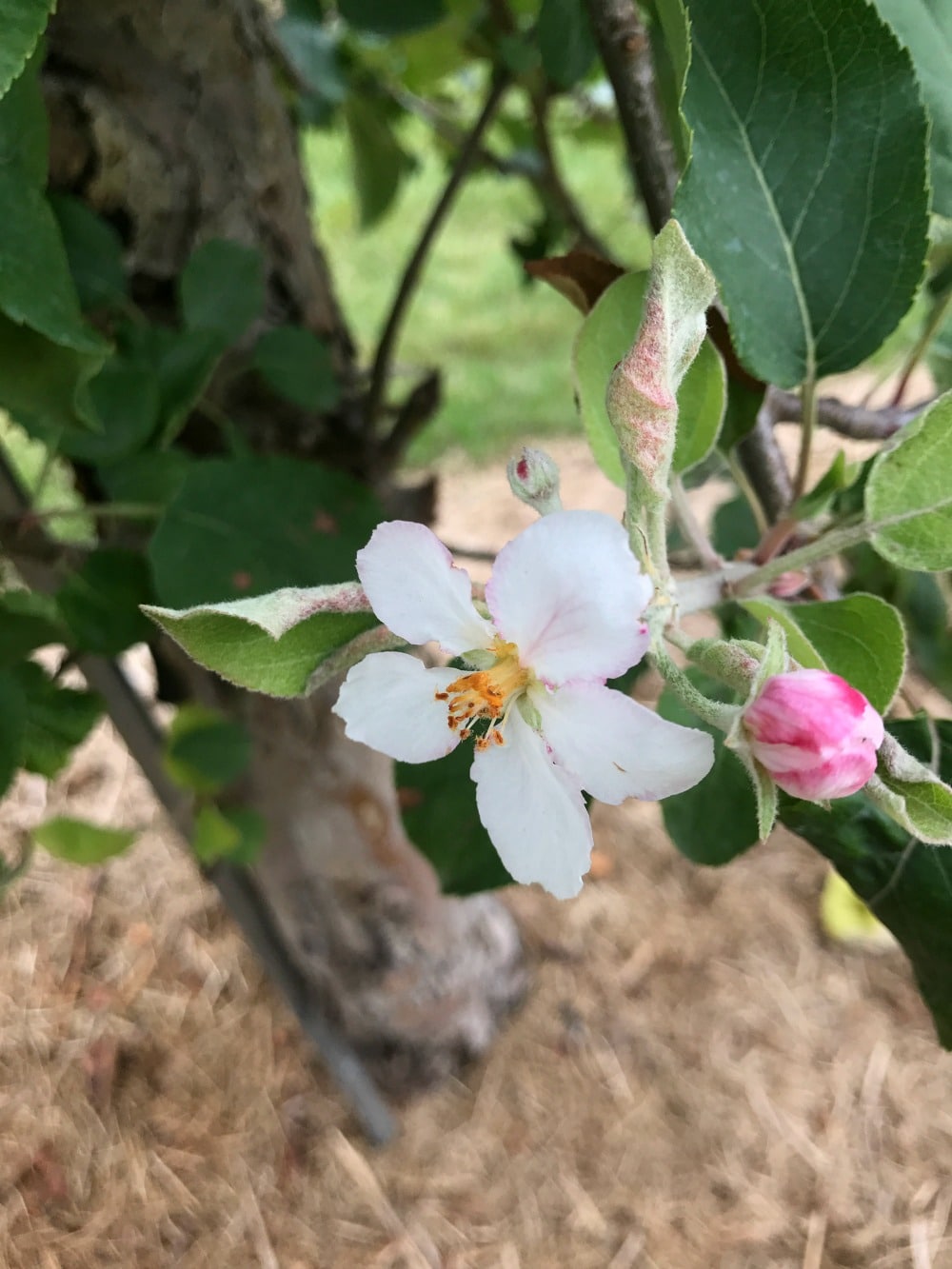 The beauty of the farm is all around and it's well maintained and well staffed facilities make visiting and enjoying the farm fun for everyone.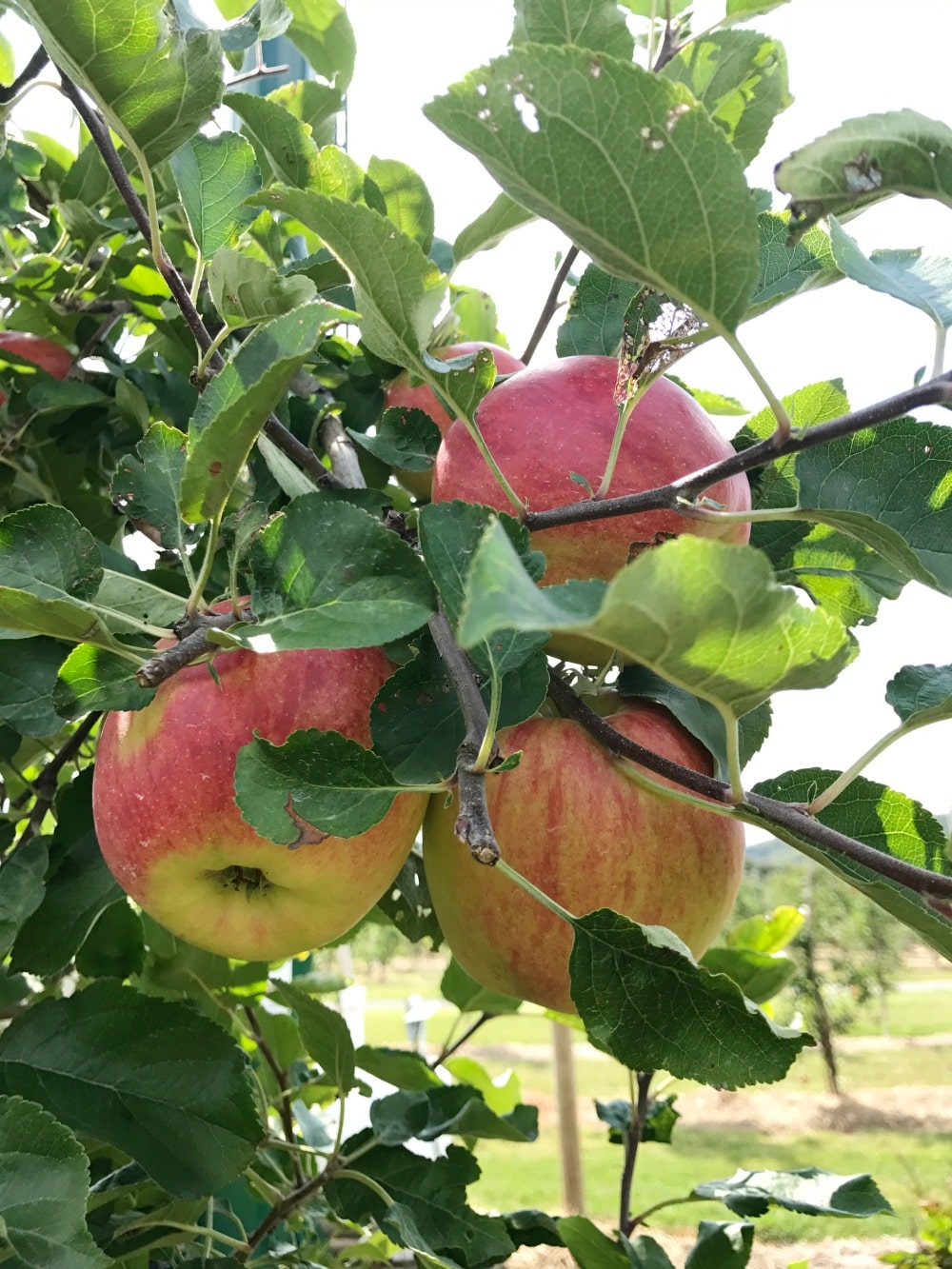 The Orchard at Chudleigh's
Want to pick your own apples? Chudleigh's gives you the chance, but they also offer to pick for you so you can spend that extra time exploring, playing, and enjoying a freshly baked apple pie. With over a dozen apple varieties to choose from, there is bound to be something your family will enjoy sinking their teeth into.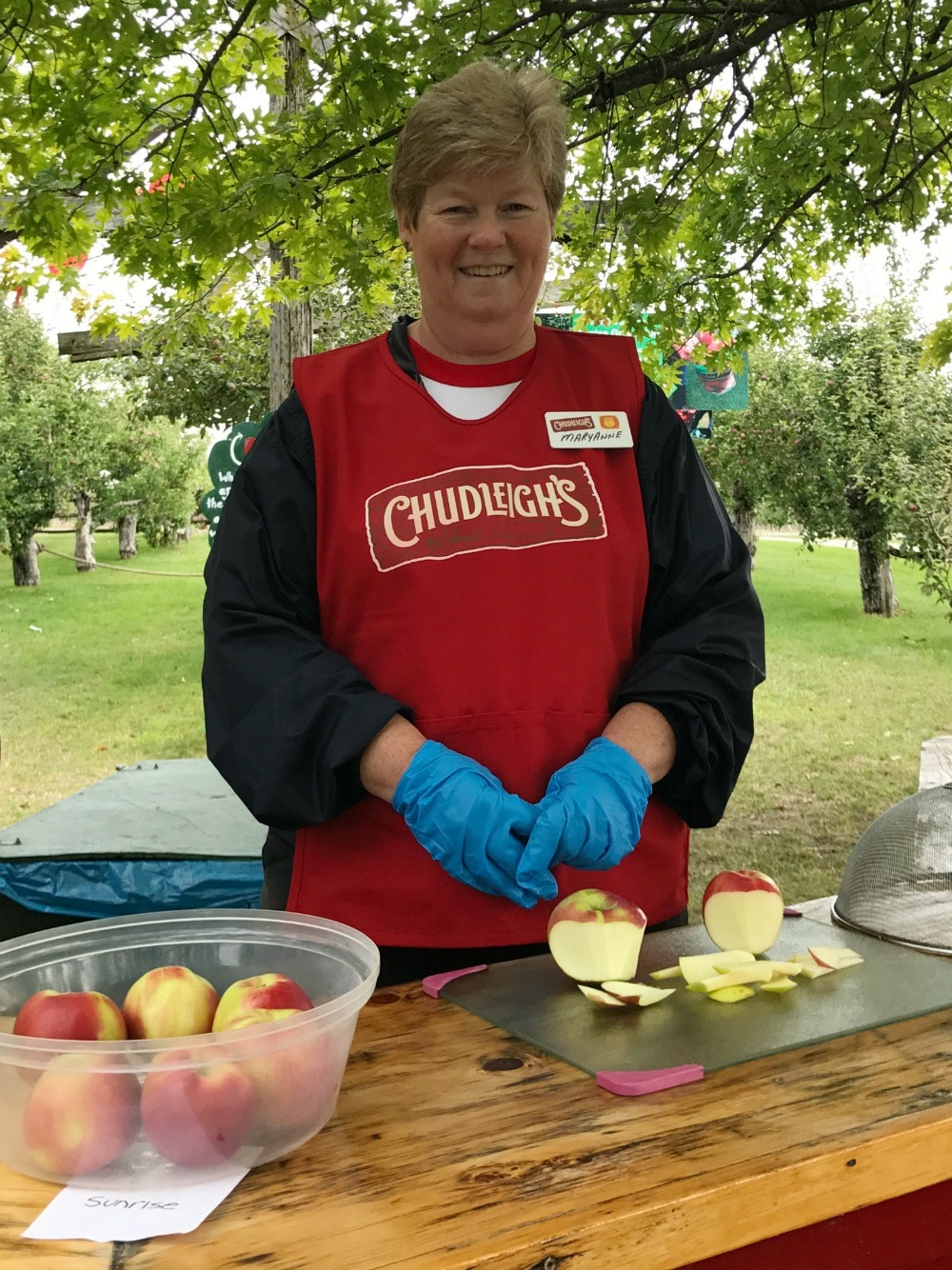 Check their website for up to date picking information and varieties available. Remember to follow the signs at the orchard so you are only picking the ones in season! We picked Gingergold and Sunrise and tried Wealthy as well. Before you board the tractor to the orchard there is a sampling station that allows you to taste all varieties in season so you can choose your favourites before you head out. Such a great idea and just one of the reasons Chudleigh's is the best family friendly apple farm we've visited.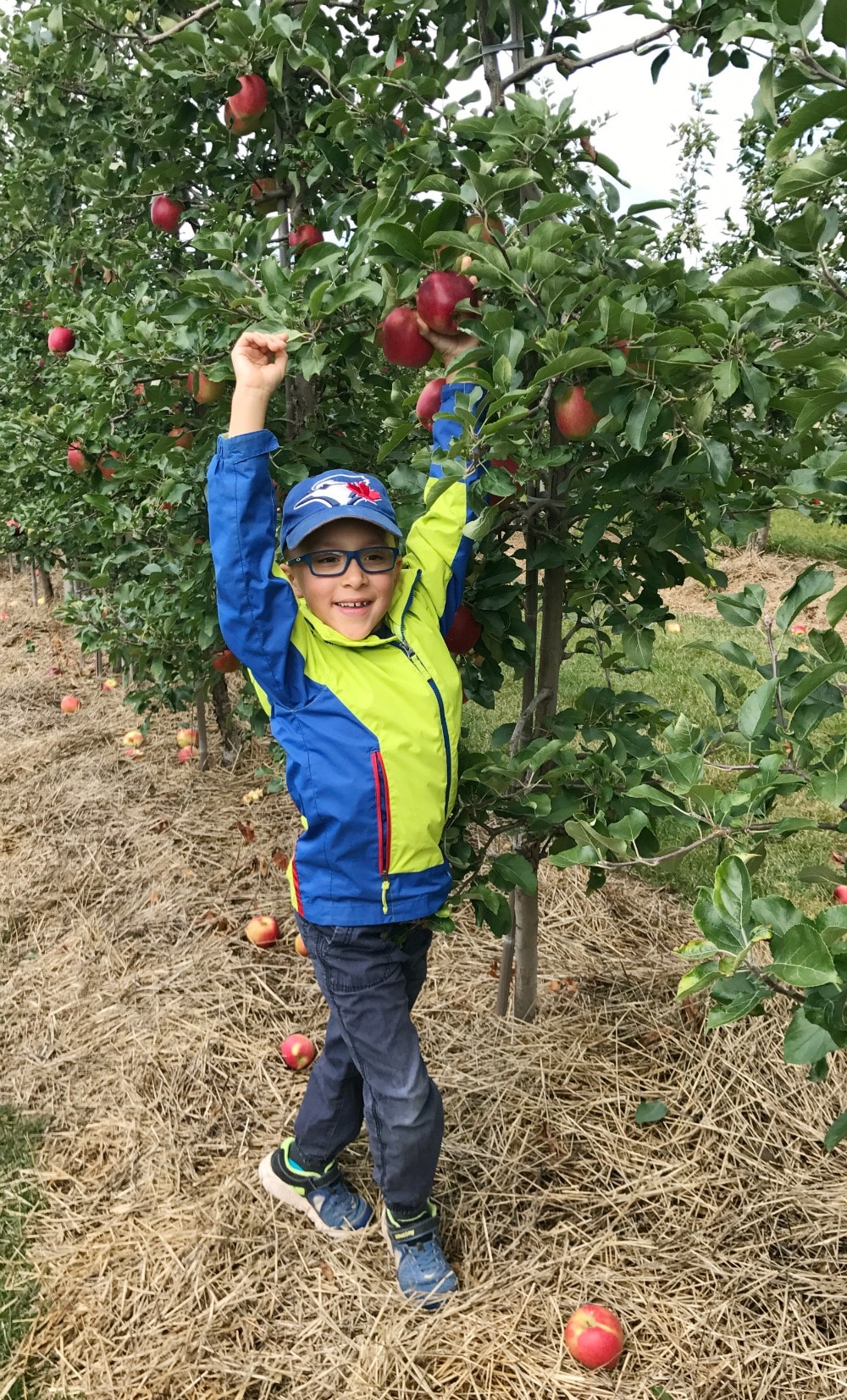 The boys loved picking apples and marvelled at how high they could reach. This is a class icgrab and twist apple picking technique!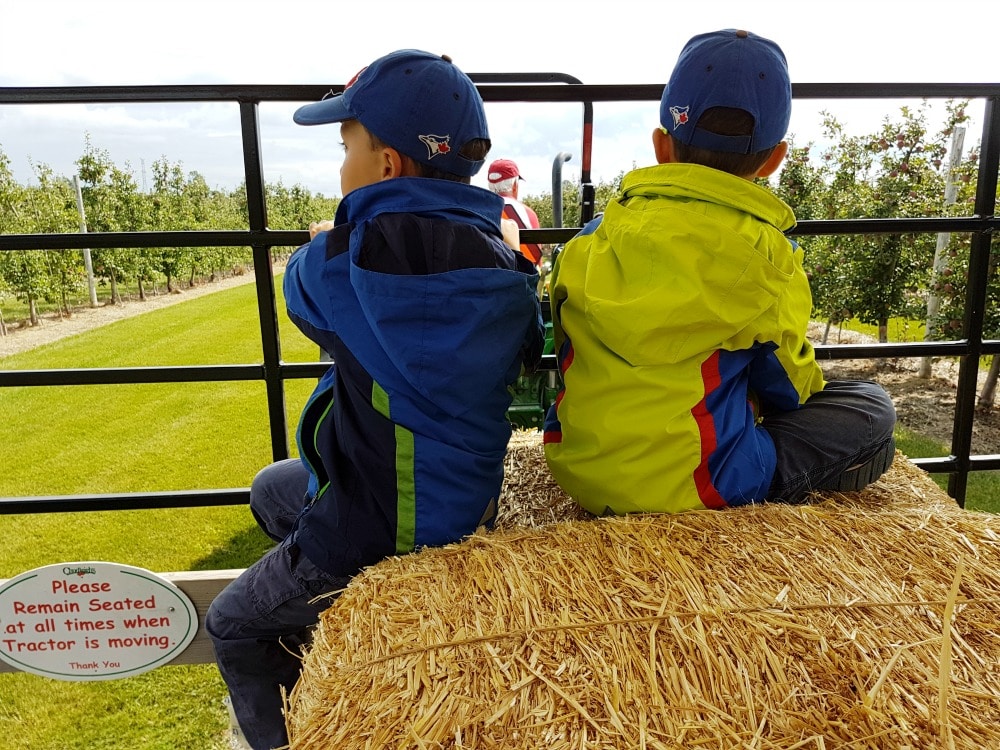 The tractor ride around the orchard was fun – the boys always chose the spot at the front to get the best vantage point and experience all the tractor had to offer.
Fun for the whole family
Apple picking season usually begins in the middle of August. However, you can find tons of fun outside just picking apples. Grab the kids, load up, and head to the best family friendly fruit farm in Ontario to enjoy some great kid-friendly activities. Check out some popular options below.
Classic Hay Maze
Photos with tractors
Play on "horse-tire" swings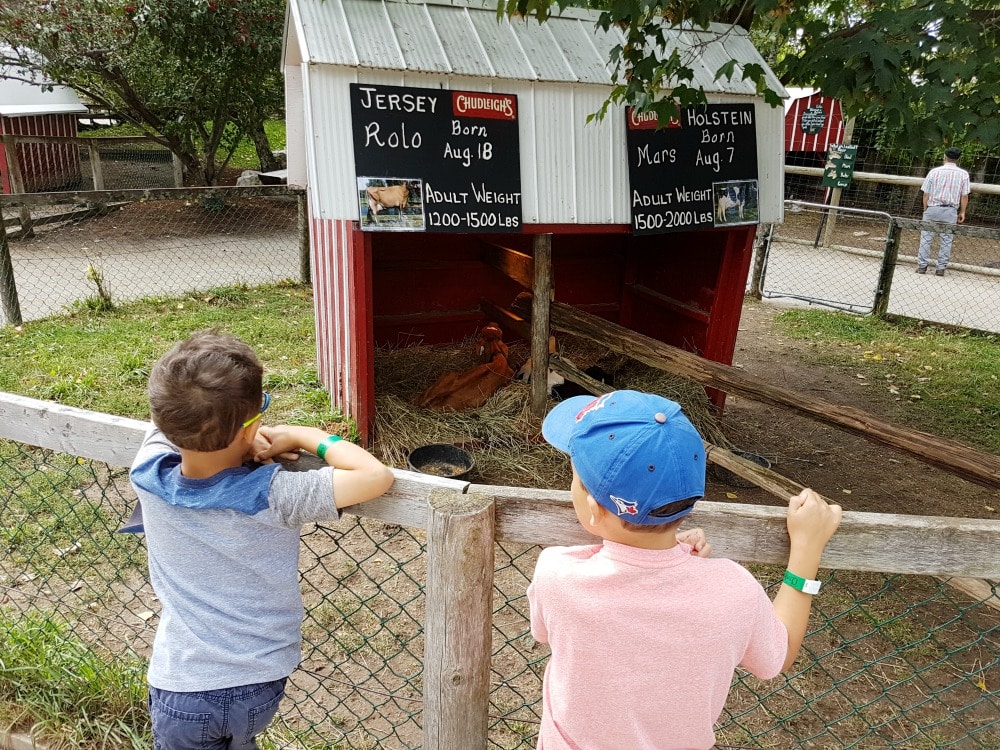 Farm animal petting zoo
Take a wagon ride
Explore a nature trail
Play on the playground and fantastic slides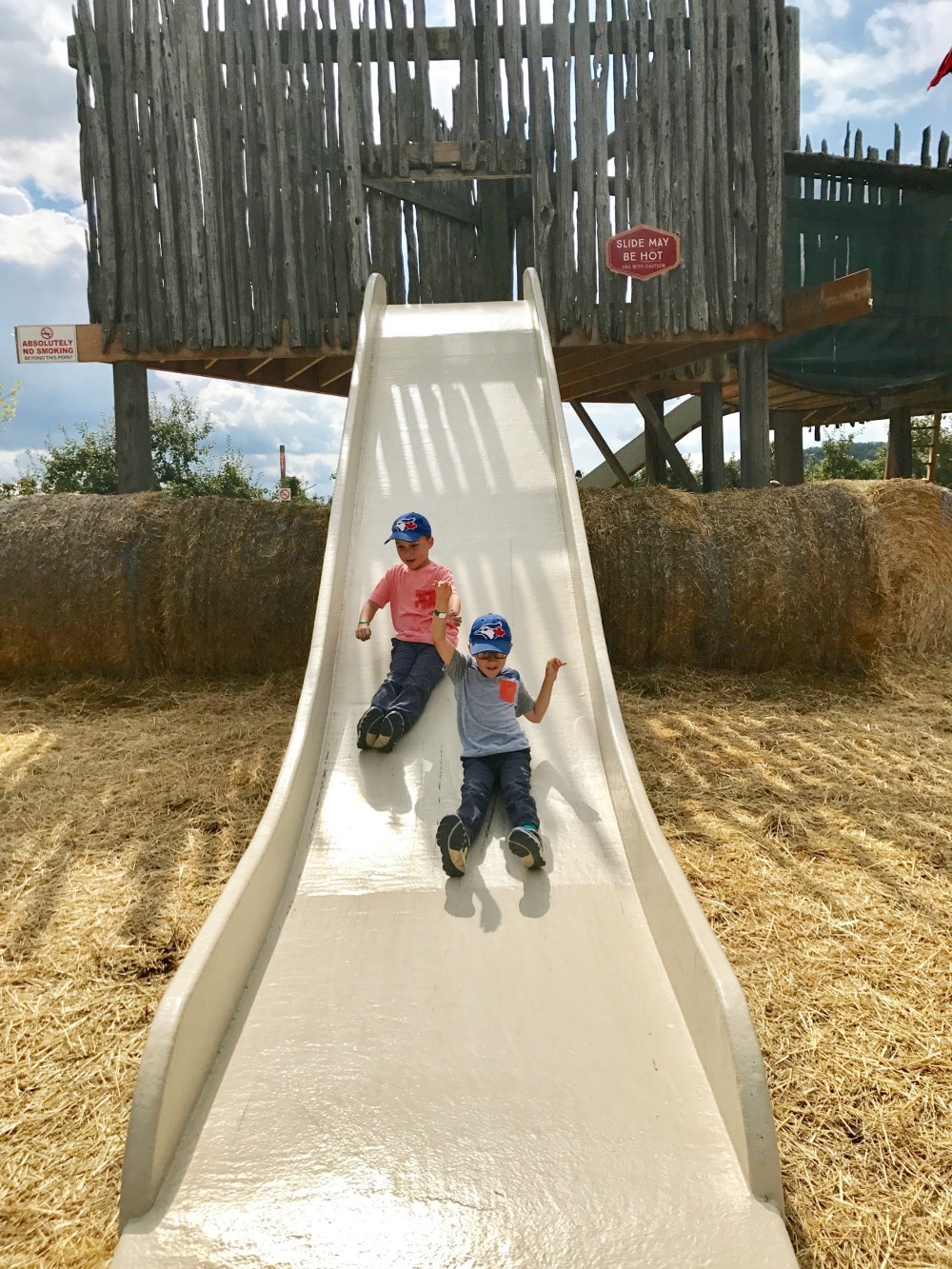 Take kids for a pony ride
Grab a bite to eat and some to take home!
Enjoy great food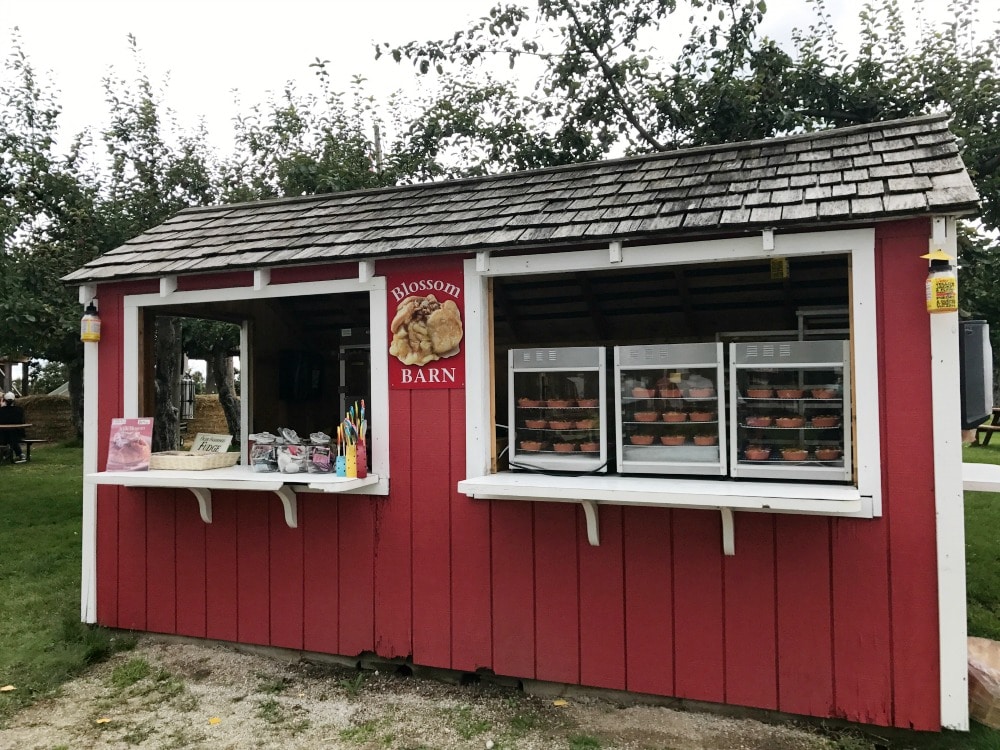 Chudleigh's is, after all, an apple farm. That means you have a ton of great and delicious apple flavoured treats. Don't fret. They also have savoury options in their kitchen that will set your taste buds alive. Grab something while you visit, or pack up the cooler and take special treats home. Chudleigh's does not disappoint the taste buds.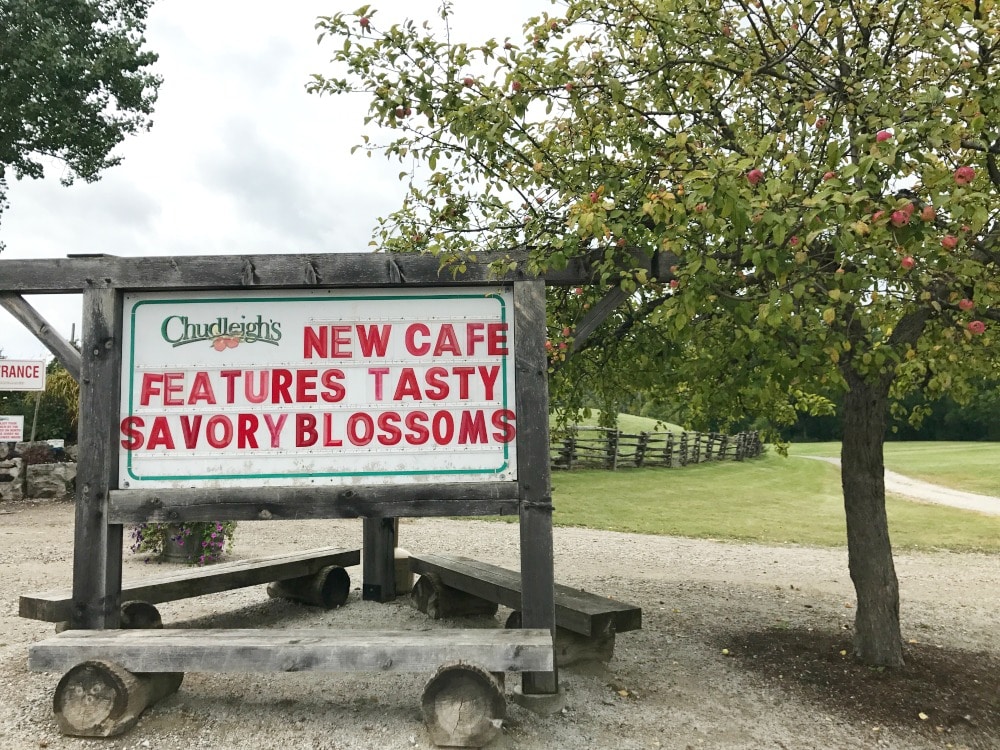 If you are looking for a great family friendly apple farm to visit this fall, Chudleigh's is a great choice in Ontario. You'll find your family enjoying moments of bliss with this experience.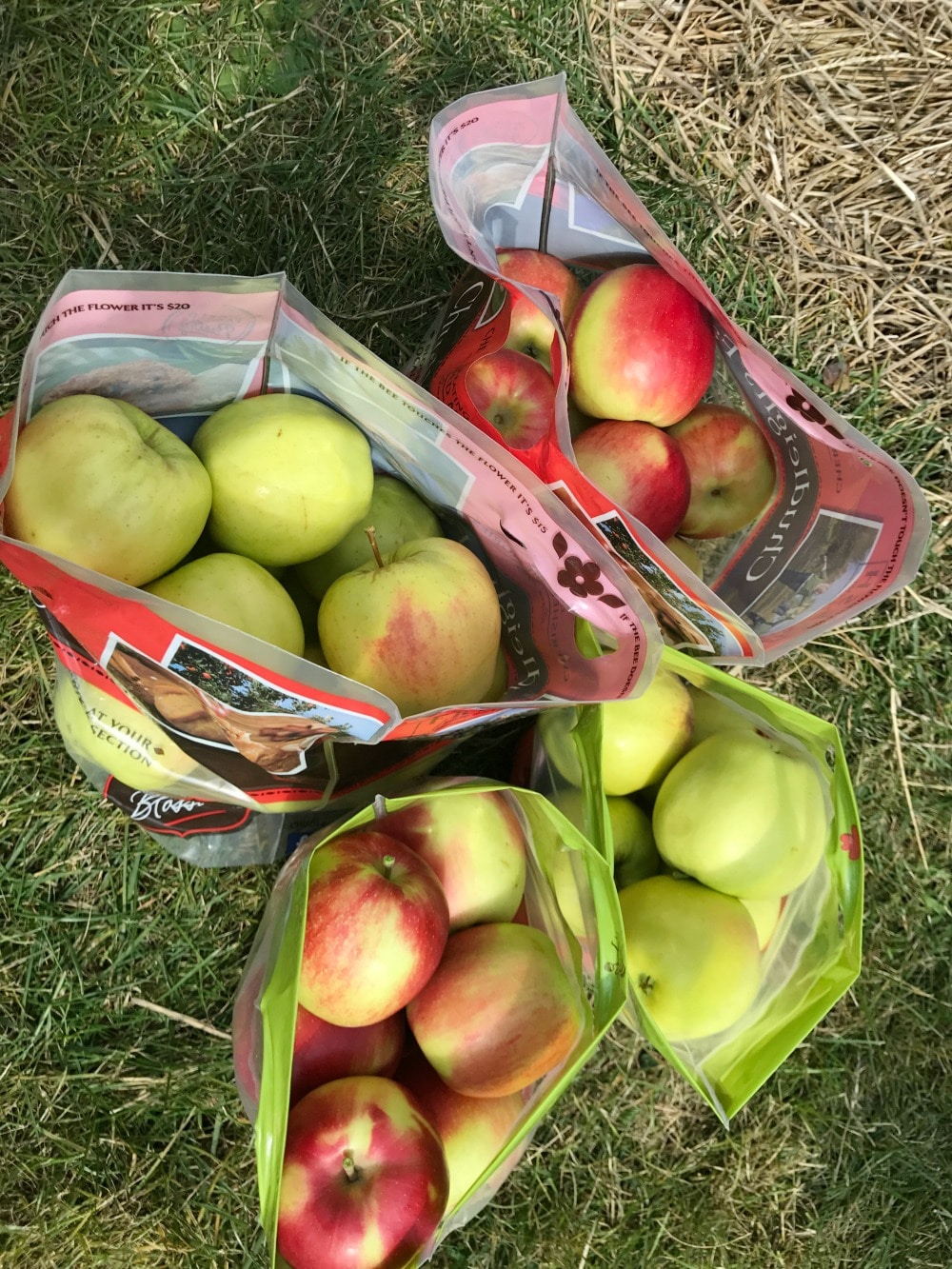 Follow Chudleigh's on social media to find out more and share your own photos – Twitter, Facebook, and Instagram.
Disclosure: This is a sponsored post. As always, all opinions are my own.