Have you visited the Canadian Museum of History? This is a great place to go with your children to learn more about the nation's history and to spend a day of fun-filled and educational learning. We loved the diversity of time periods covered and the truthful and thorough approach to the telling of Canada's History. If you are in the Ottawa-Gatineau area it's a must-see to visit The Canadian Museum of History. Leave yourself lots of time for the exhibits and the gift shop – it's one of the coolest museums we've ever visited.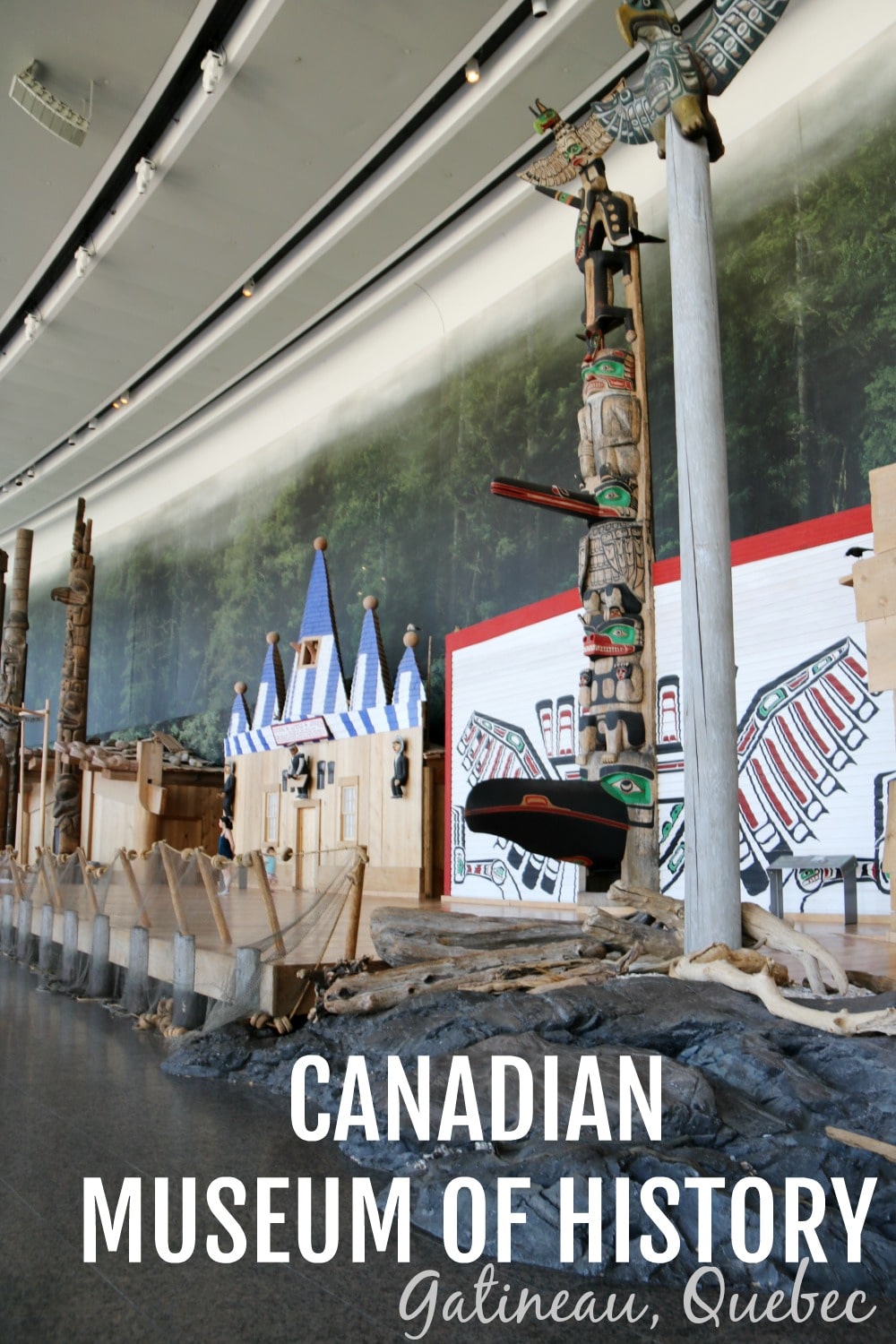 Reasons to Visit The Canadian Museum of History
From the moment you walk up the Canadian Museum of History you are in awe of its beautiful structure and once inside it is apparent that tremendous care has been taken to represent various stories that weave through Canada's history.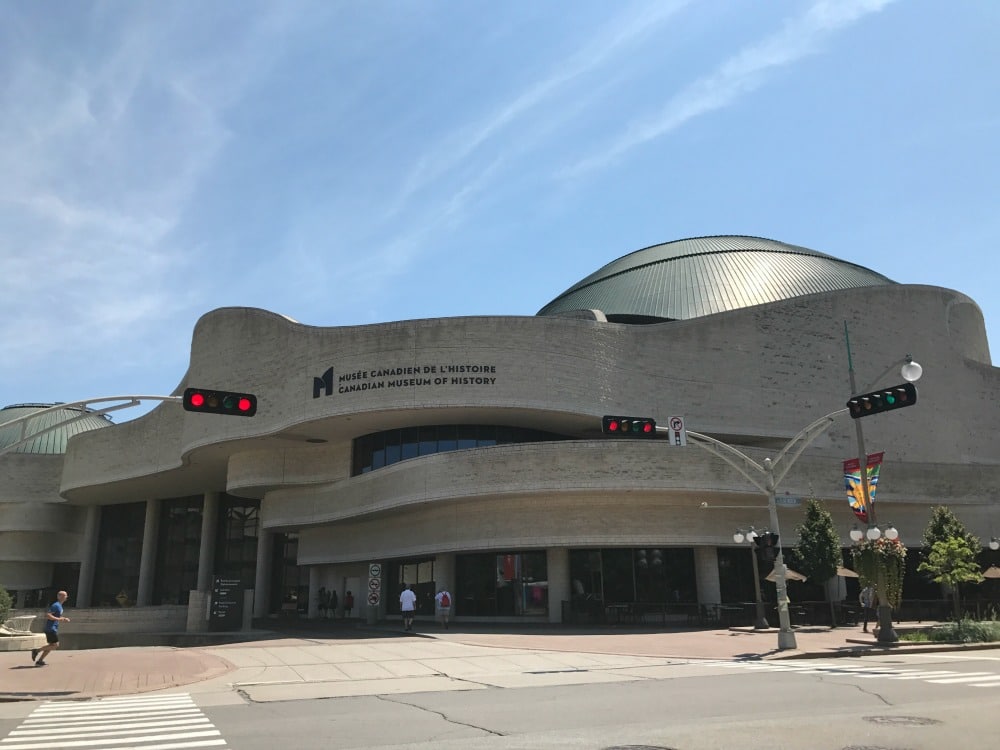 Learn the history of Canada
Every Canadian resident needs to understand the history of their country. What better way to learn than to visit the Canadian Museum of History. While this is part of a traditional education, it's a great way to help children learn, or remind us of many things that have happened over the history of the nation. It is also fun to learn lesser known facts as you go through exhibits, watch videos, or see interactive options that come through sharing about different aspects of the country. Plus, for visitors and newcomers to Canada, it's an opportunity to understand what shaped the country into Canada we know today.
Interactive kid's exhibits
Children love learning by touching and playing. One of the best parts and best reasons to visit the Canadian Museum of History is the Canadian History Hall. This also includes areas that children are allowed to touch and interact. Throughout the museum, however, you'll find multiple exhibits that allow your child to touch, play, and enjoy learning in a hands-on method. This helps enforce more of the knowledge they are looking for, and you want them to retain. In addition to hands-on learning and experiences throughout your entrance also includes the Children's Museum packed with fun activities and a focus on fun!
The boys loved this task of trying to pack a Voyageur canoe so it stayed stable for transport. Took many tries but they were persistent.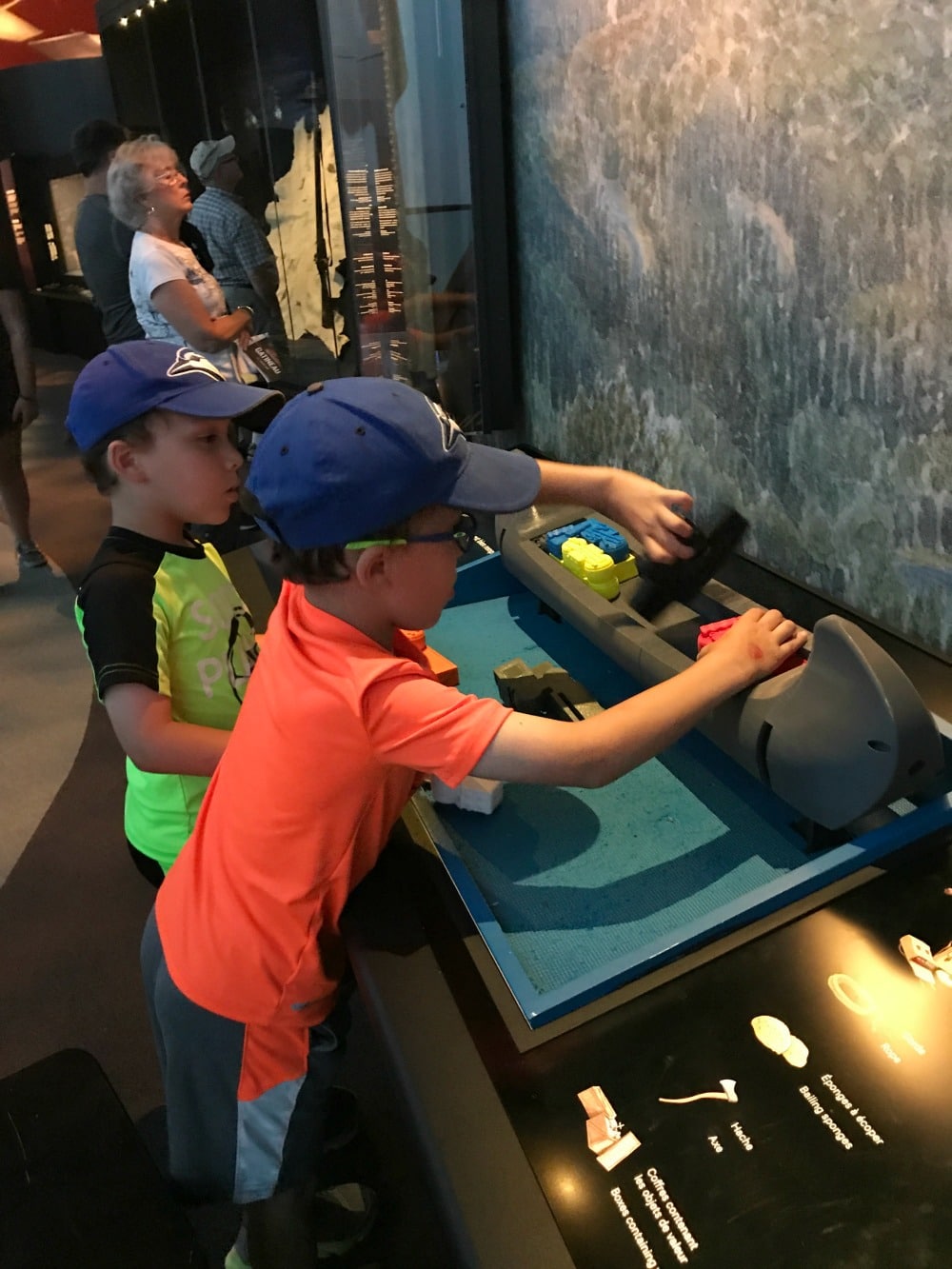 Traveling exhibits for new things
Every year there are amazing new exhibits added to the Canadian Museum of History. Whether it is an ode to hockey, as we have in 2017, to teach us more about the most popular sport, or it is a great new addition to the history of Great Britain and the role it plays in Canada's own history, we have new exhibits all the time. Learning from new exhibits means it is always a great place to come back and visit over and over again.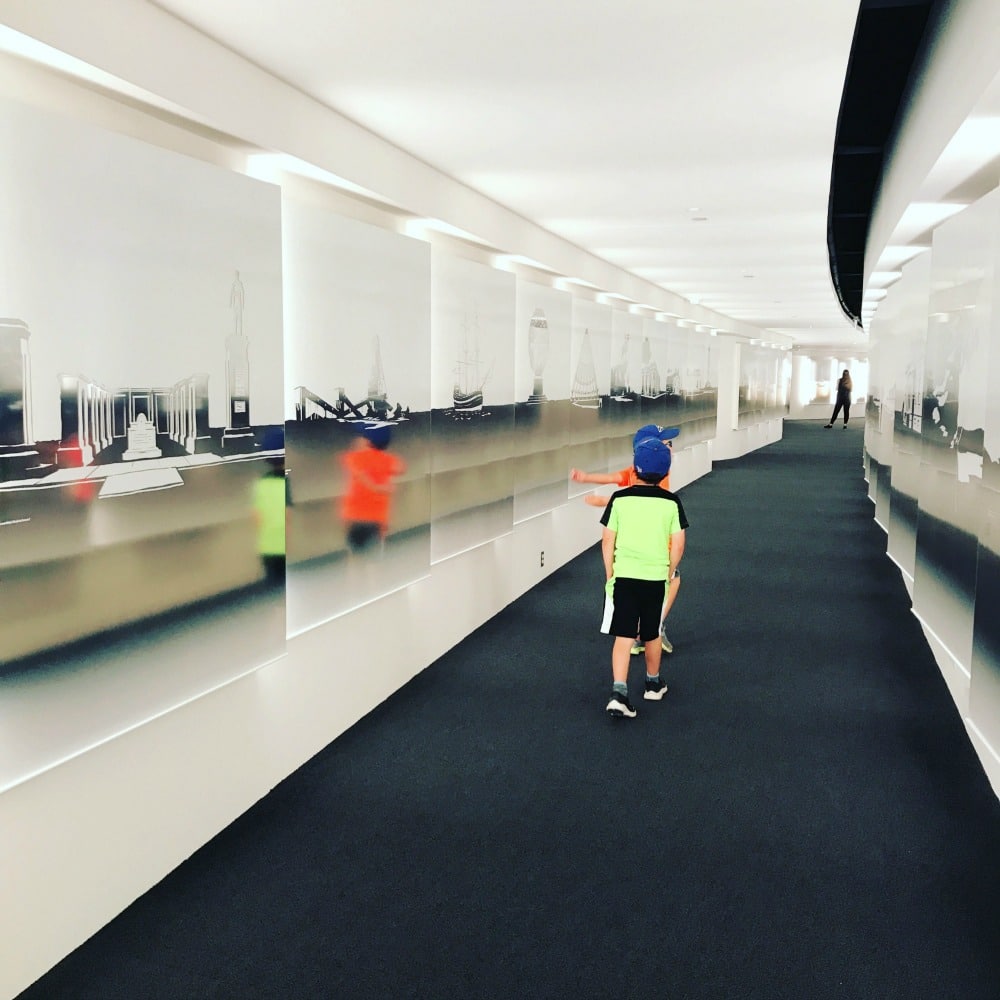 The Canadian History Hall 
The newest exhibit and the most modern that we visited tops our list of reasons to visit the Canadian Museum of History. I was in awe of the beautiful way Canadian History was captured with events dating back to the first peoples to modern events like the settlement of Syrian refugees. The exhibits are beautiful, captivating and held the interest of my two seven-year-olds for hours. Difficult topics in Canada's past were addressed with compassion, thoughtfulness and truth. A powerful exhibit that we cannot recommend highly enough. The Canadian History Hall is a must-see for all Canadians and visitors alike.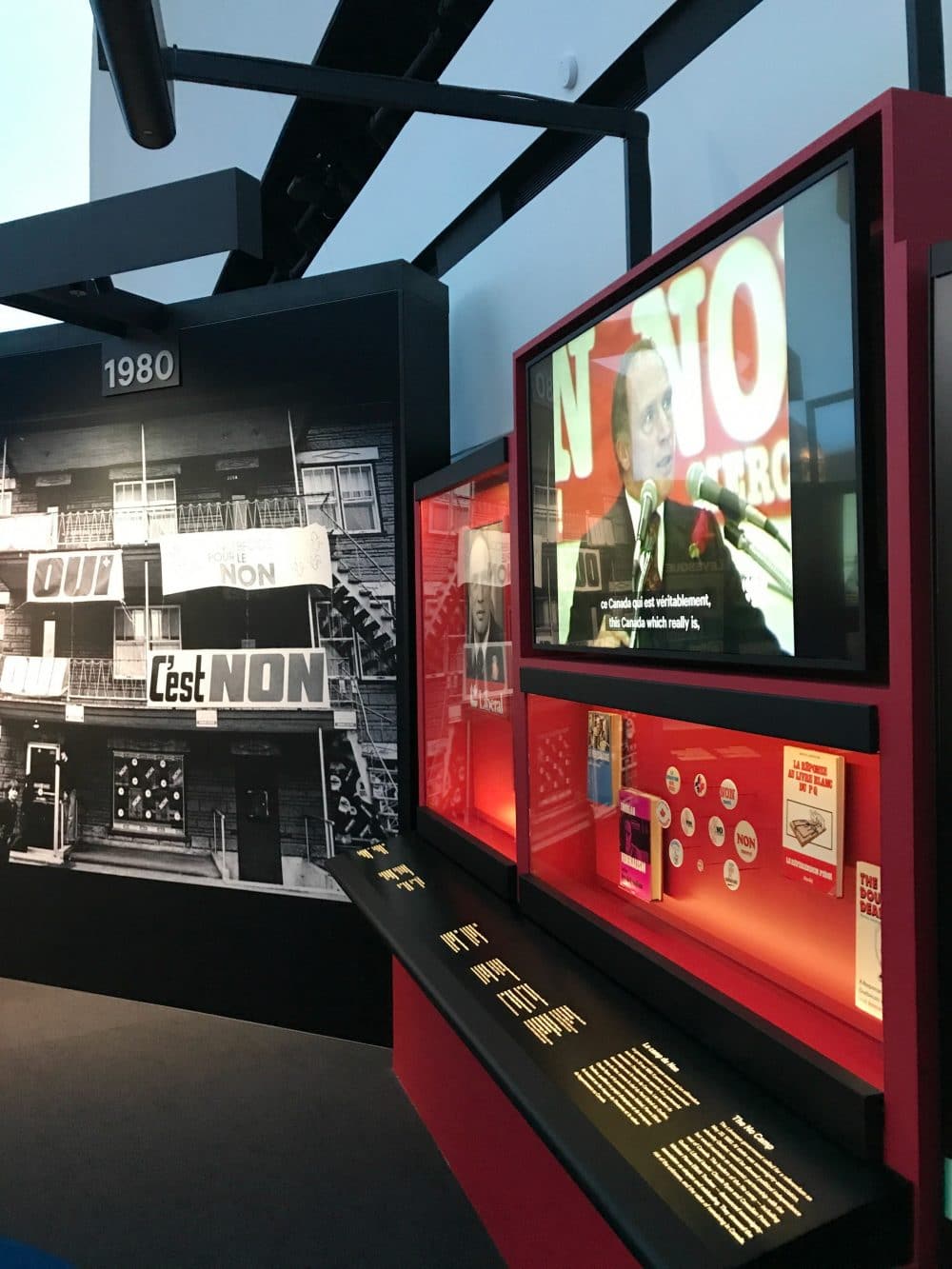 We know you will love your visit to the Canadian Museum of History as much as we did. We can't wait to hear what part were your reasons to visit the Canadian Museum of History.
Disclosure: Our entrance to the museum was provided as a guest of Outaouais Tourism. As always, all opinions are our own.