With two growing boys finding the right clothes for Back to School can be hard. You need to purchase them just a bit too big to give some room to grow while not looking like they are drowning in their clothes. My boys love soft clothes that has style and is also comfortable for their active lifestyle. They want it to be cool for class while also great for sports at recess and gym. We were really impressed by the selection of Sears Canada Back to School items.
I love having the option for my boys of plain patterned tees and hoodies with some graphic tees as well. The combination of the two allows me to dress them for school, for play, and also for travel and restaurants.
Sears Canada Back To School – Style at a Great Price
I was in awe of the boys tees for $3.97! Wow! Have you ever seen a price that low for great quality tees?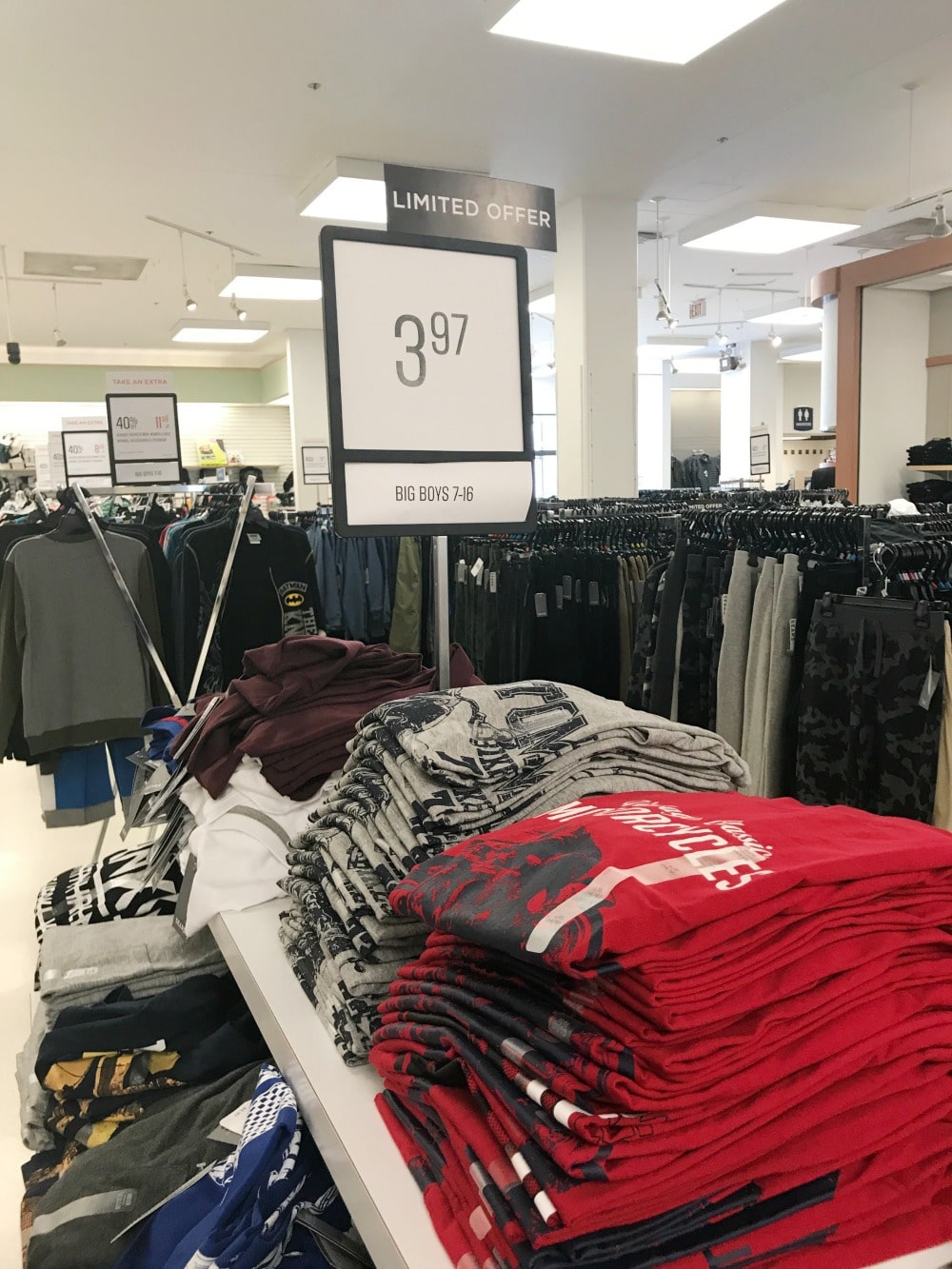 Plus the graphic tees feature items boys love – from motorcycles, to skateboards, to cities, and everything in between. Love that these styles are also available online.
In addition to some great tees I also picked up a couple of these awesome licensed tees. With Star Wars, Minions and Superheroes I found some cool Batman tees for $8.97.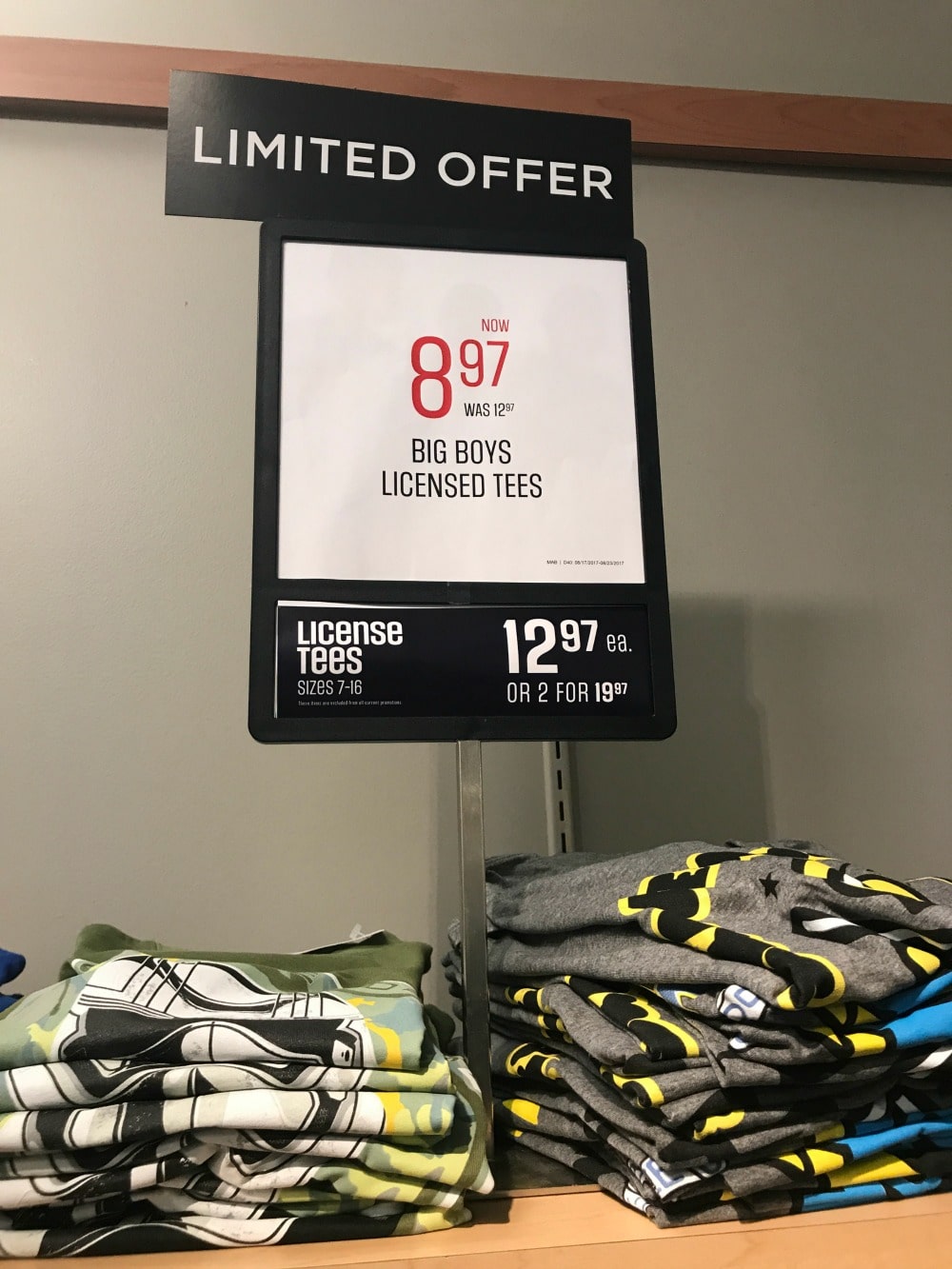 Back to School savings at Sears is not compromised by style and that makes shopping for my boys that much easier.
I was thrilled to find splash pants on sale as I find these impossible to located once Fall or Spring arrives. Having a great pair of pull on rain pants is essential for kids that play outside as much as mine do. And at just $17.99 I was tempted to get a couple of sizes so I would have some next year too!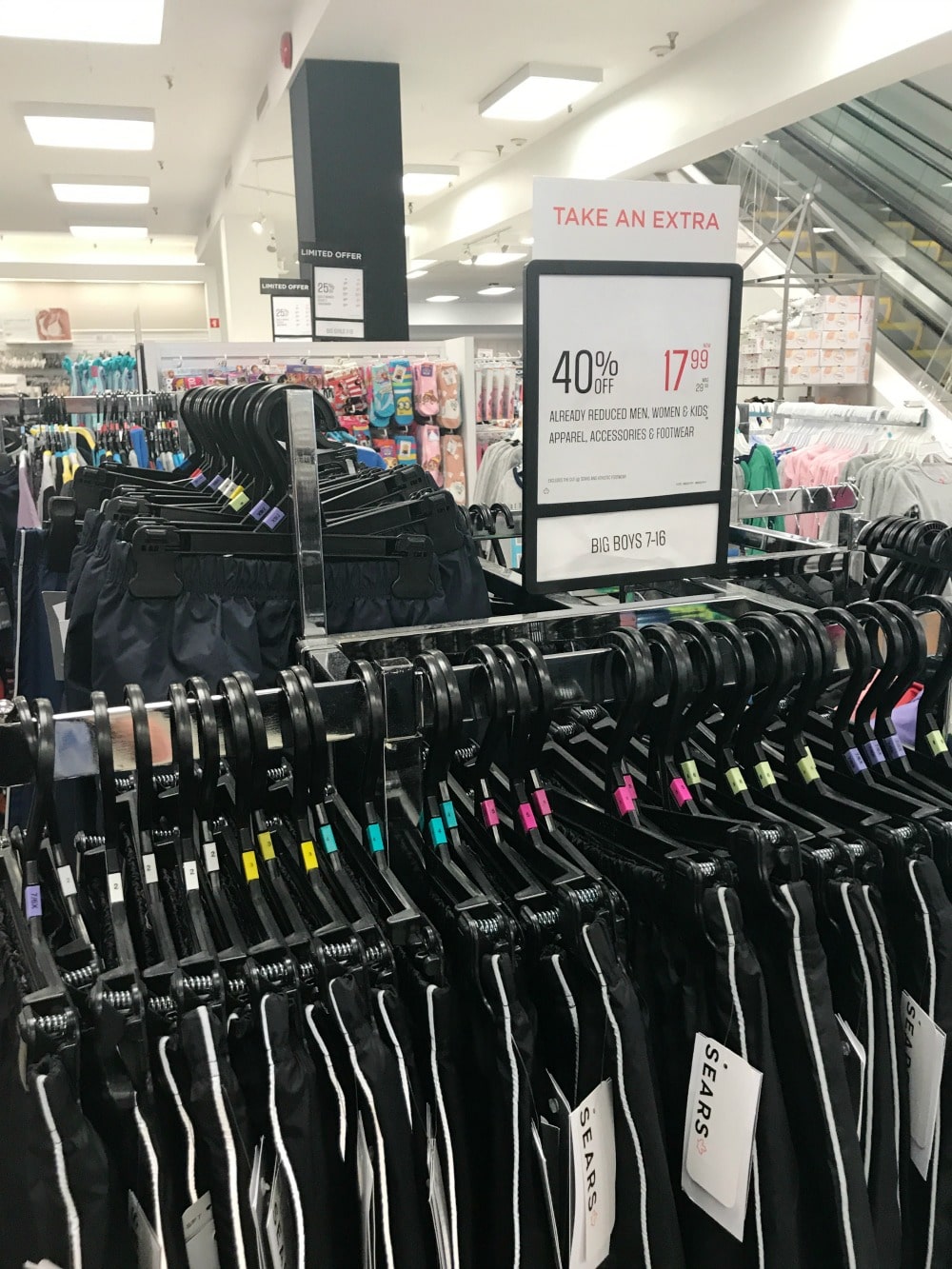 The last stop in my shopping for the boys was socks. So glad to see they were also on sale and had super cool designs, colours and styles. We are always wearing through socks so I stocked up on a variety of styles and patterns.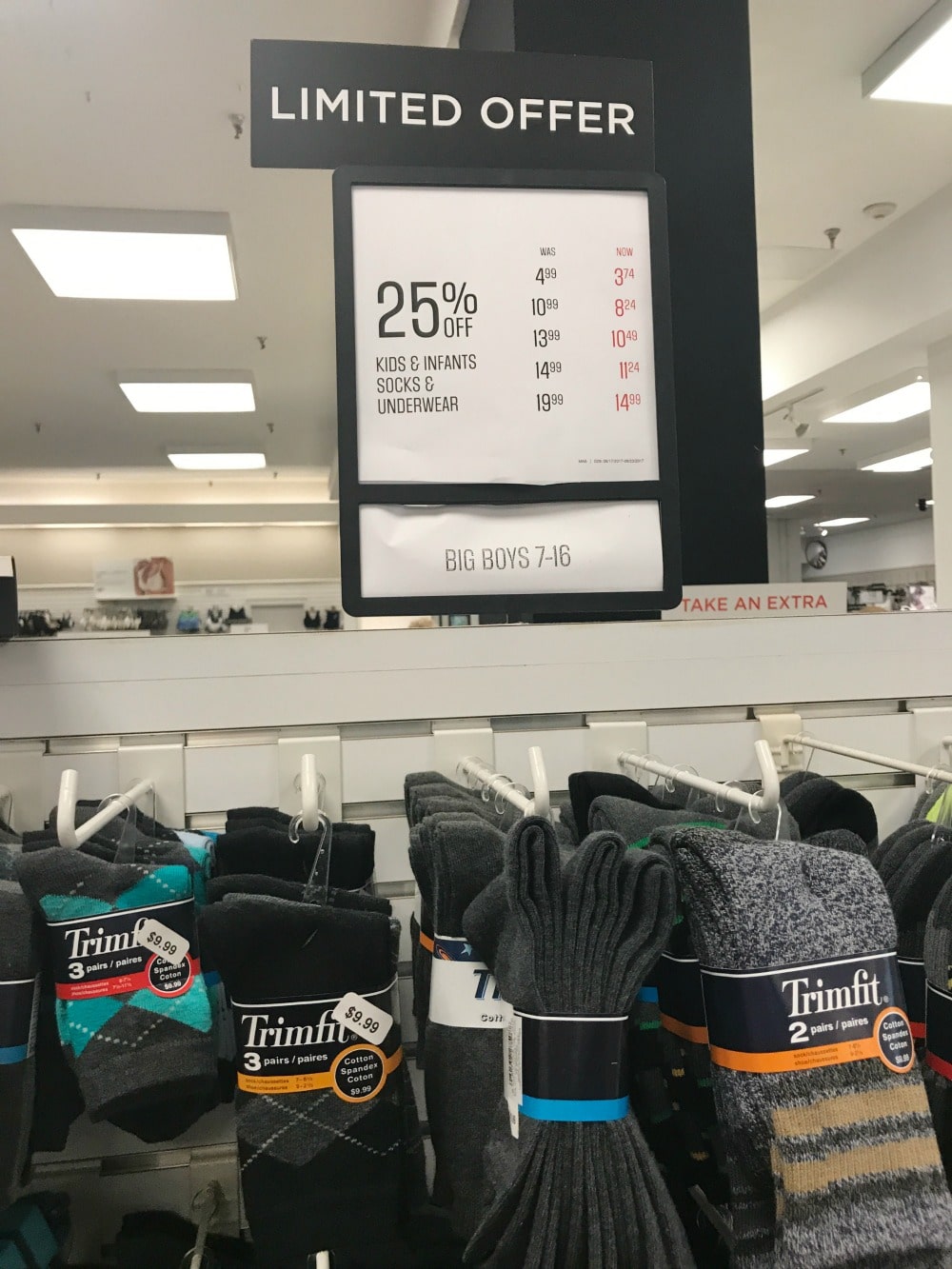 In addition to fantastic fashions I loved the displays of school supplies, stationary, boxed cards and gear we always need. You will be impressed with the variety of items available for purchase. Whether you are outfitting a new office, a dorm room or your school-aged kids there is something for everyone.
The end result was a shopping bag full of great deals and some fantastic looks for the boys to head back to school with Sears Canada.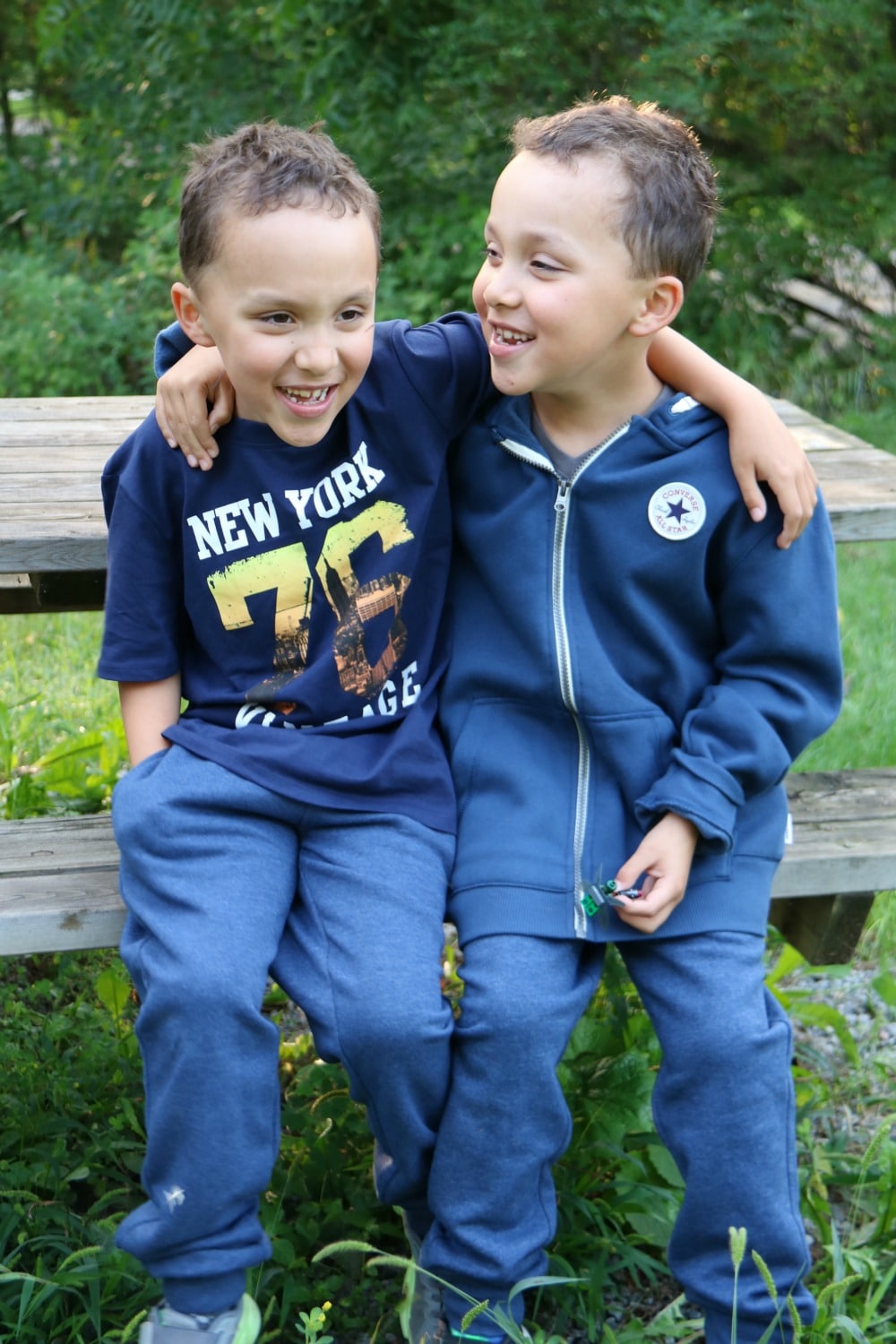 Grab the boys' Sears Canada Back to School look online and in-store.
Fleece Jogger $14.97
Graphic Tee $3.97
Stripped V Neck Tee $3.97
Converse Hoodie $24.97 (available in-store)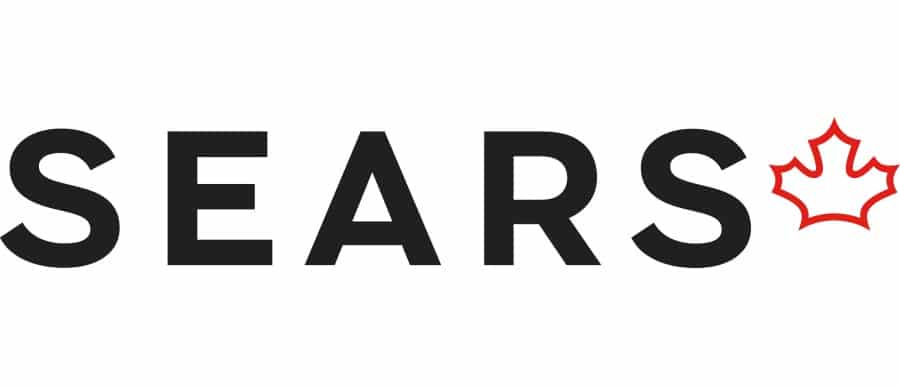 Disclosure: This post is brought to you by Sears Canada. As always all opinions are my own.