LEGO time is the best time. Just ask my kids. They've been building with LEGO since they were old enough to clumsily snap together their Duplo blocks. And they've never looked back. Now that they're older, they've graduated into more involved kits like the Marvel and DC Super Heroes sets, LEGO City sets, and more. They have quite eclectic tastes, really. The long and short of it is that if it's LEGO, they love it. That's why LEGO time is pretty much always the best time for my kids.
LEGO Time with New City, DC, and Marvel Sets
Recently, my boys scored three great new LEGO sets. Watching them open a box filled with LEGO was the ultimate in pure joy and excitement! The new LEGO sets included: LEGO City Jungle Lab, LEGO DC Comics Super Heroes Knightcrawler Tunnel Attack, and LEGO Marvel Super Heroes ATM Heist Battle. All three kits are a ton of fun because they're more than just building one vehicle or setting, these sets also allow for imaginative play after the set is built, giving my kids both the joy of putting the kits together and playing with them afterwards. I love that just as much as they do.
First up is the Jungle Mobile Lab. Kids can make their LEGO time a jungle adventure with this kit. My kids enjoyed putting this one together because of the variety of building. The set comes with a heavy duty truck, waterfall temple, giant man-eating plant, kayak, crocodile, and 4 characters. There's a lot going on in this set, and it allows the kids to really get their imaginations revving.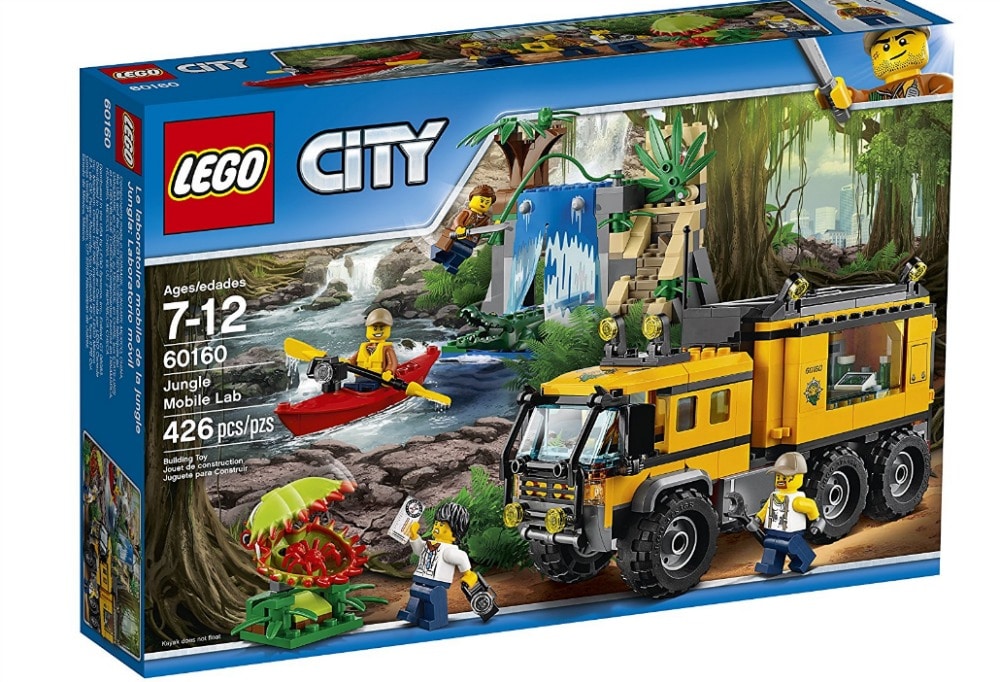 Watching my 7 year old take on the challenge of building this set is so much fun. The determination, the patience and the excitement as the pieces come together is really remarkable. I love the skills used in the building process followed by the imaginative play that comes once the set is assembled.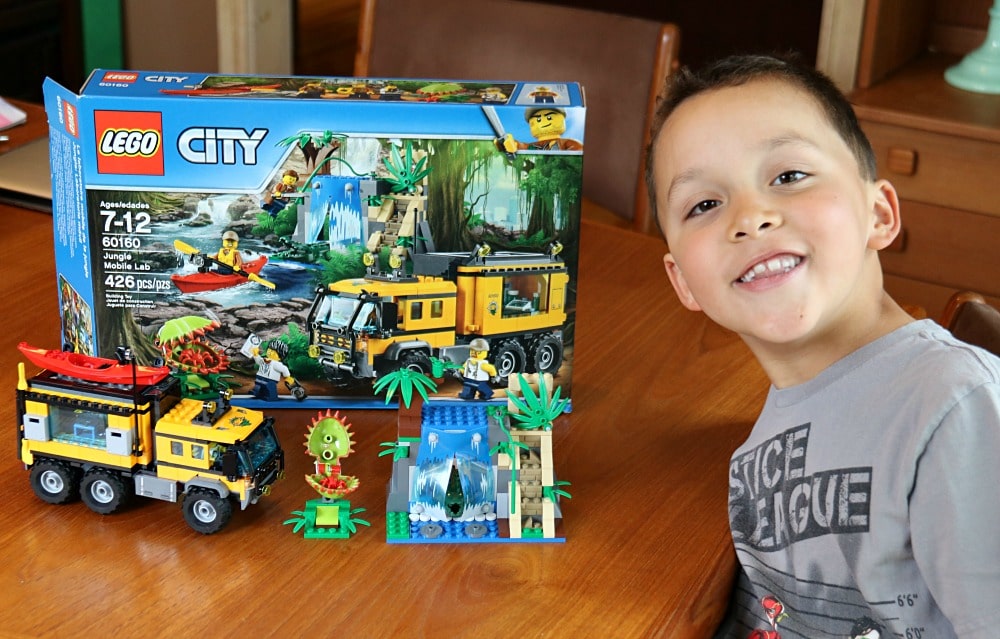 The kids really, really loved this one. They had a great time building the Knightcrawler, a big sort of four-legged tank thing. They liked the vehicle because it can transform from its wheeled mode to a walking mode, which adds to the excitement. The set also comes with The Flash with Power Blast, Batman with Batarang, and two Parademons.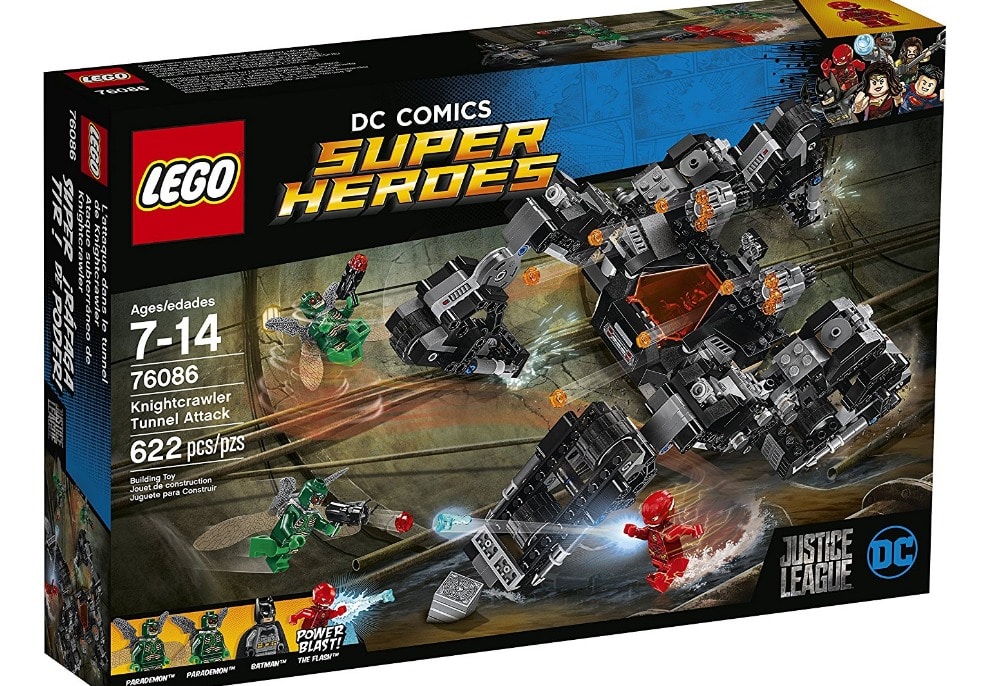 Look at that face! So Proud of his build! And wow – such a remarkable machine that Batman is driving. Straight from the upcoming Justice League movie. Watch for more sets featuring scenes from the film coming soon.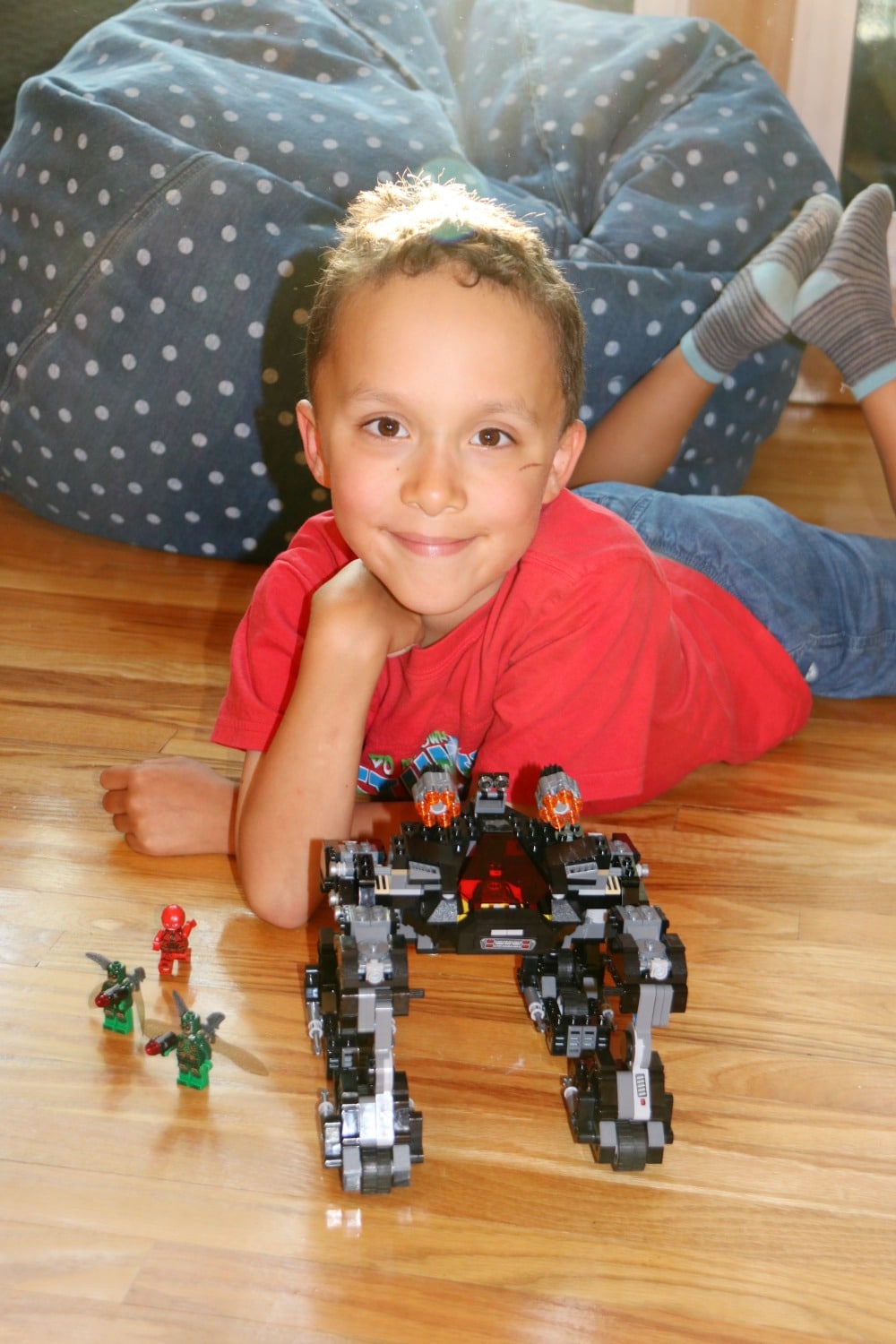 Another of my kids favorite was the ATM Heist Battle. They love their superheroes, so saving the day as Spider-Man was a lot of fun for t hem. The set comes with the ATM, A motorcycle, Spider-Man, two villains, and a super cool gun and chain. It even has stolen money that Spider-Man can save from the robbers!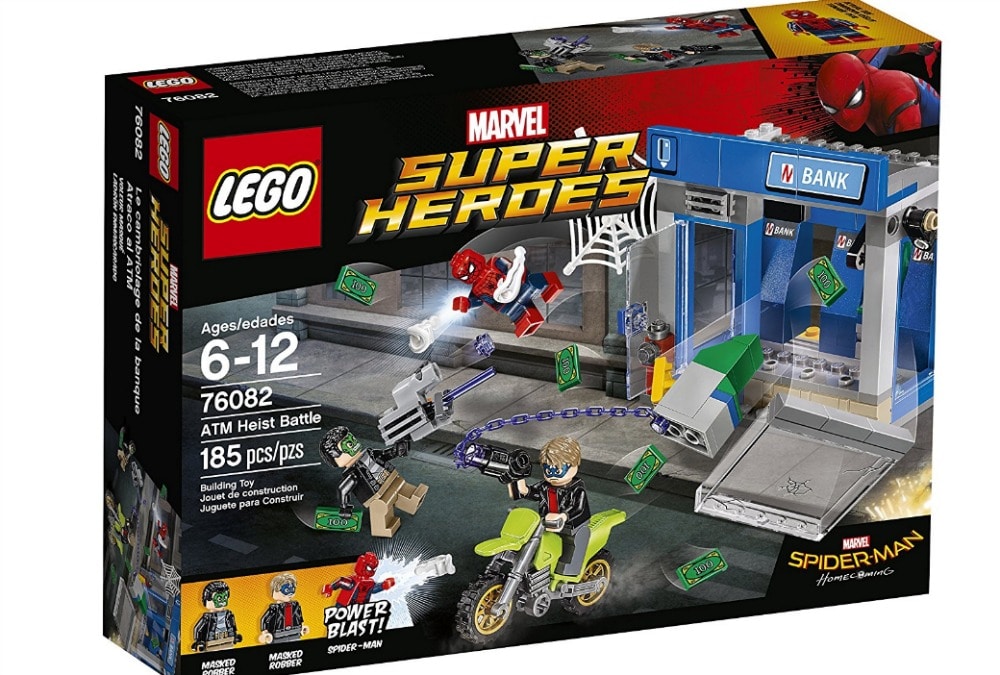 I also loved that while the boys haven't seen Spiderman Homecoming they were enthralled with this set and finding out more about how Spiderman was able to defeat the robbers. Lots of great conversation around this set.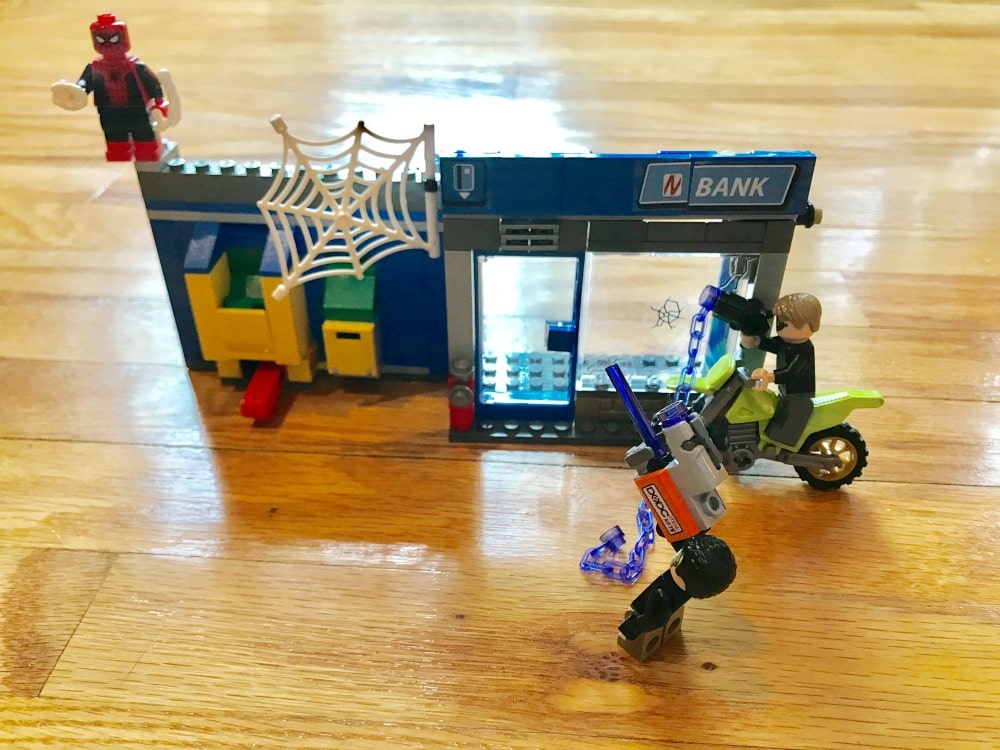 Some Next Level LEGO Time
These sets were some of the best my kids have ever gotten, and they had a little something different for them in every one. The kids really enjoyed all three of the sets, but the best LEGO time came after they'd put them all together. I came into the room, and there was a major crossover event happening, with DC and Marvel superheroes both battling the forces of evil and attempting to save the scientists at the same time. And that's really the power of LEGO isn't it? What starts out as some simple LEGO time fun turn into an imaginative adventure, and these LEGO sets got that imagination revving big time.
Disclosure: We received these LEGO sets to help facilitate the review. As always, all opinions are my own.