If you are looking for ideal family accommodations in Gatineau we have found the spot! The Ramada Plaza Gatineau/Outaouais is truly the ideal family accommodations in Gatineau because of it's location, breakfast, two level suites and wonderful staff. From the moment we checked in we felt welcome. We loved the spaciousness of our Bi-level suite – it was such a fantastic hotel option for a travelling family.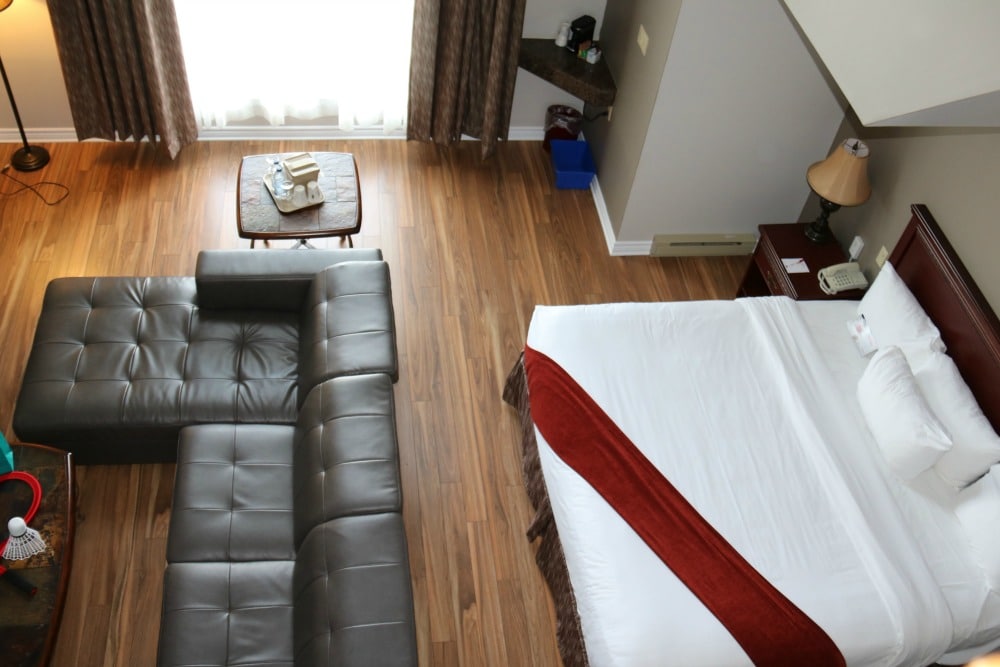 Family Accommodations in Gatineau Are Perfected At the Ramada Plaza
Bi-level suites offer a separate sleeping area and bathroom for kids
Open concept suite has lots of room to play, relax and enjoy
Large bathtub/whirlpool tub is great for bathing little ones and soothing sore adult muscles
Location is close to attractions but is quiet in the evenings to help facilitate bedtimes
Breakfast is all you can eat with lots of great protein options + some fun kids cereals too!
Adjoining rooms are available if you are travelling with a large family
Free parking!
Restaurant onsite
Fun Pool and Hot Tub
Lovely staff that made us feel welcome right away
Features of the Bi-Level Mezzanine Suite
Paying a little bit more to get one of the 13 Ramada Plaza Bi-Level Suites is absolutely worth it. Check out the features that make these ideal family accommodations in Gatineau.
King Sized Bed that opens onto living room area: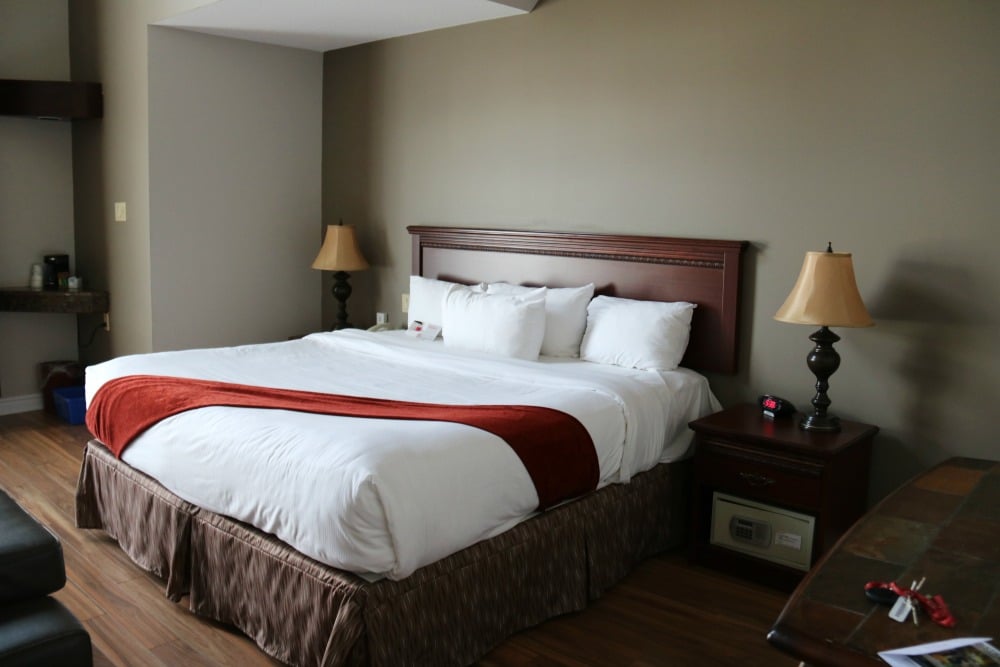 Living room with pull out sectional couch: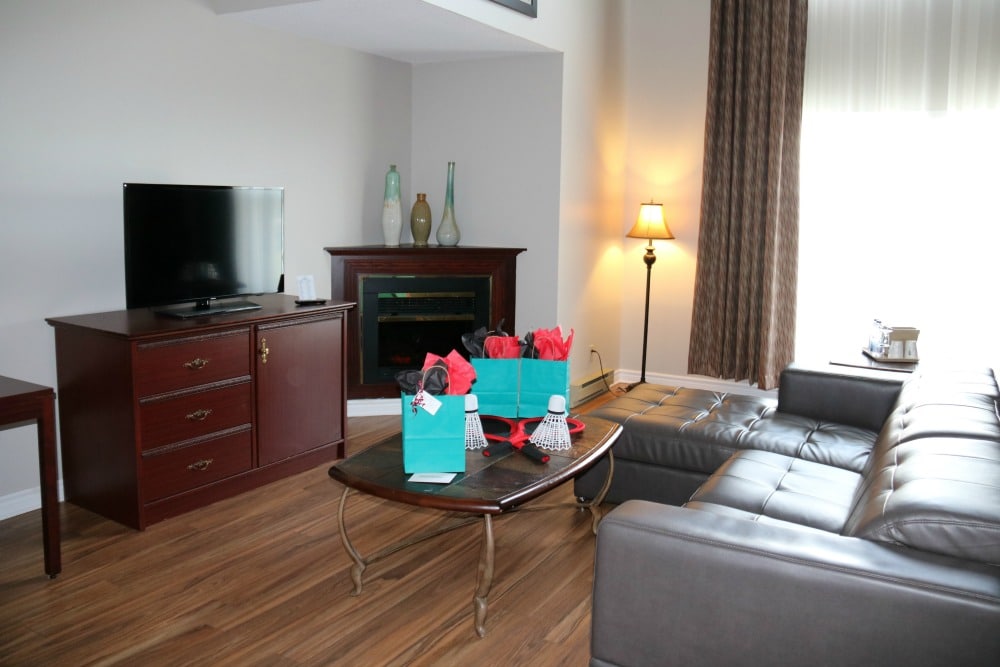 The main floor  has a full bathroom with an air jet bathtub and shower: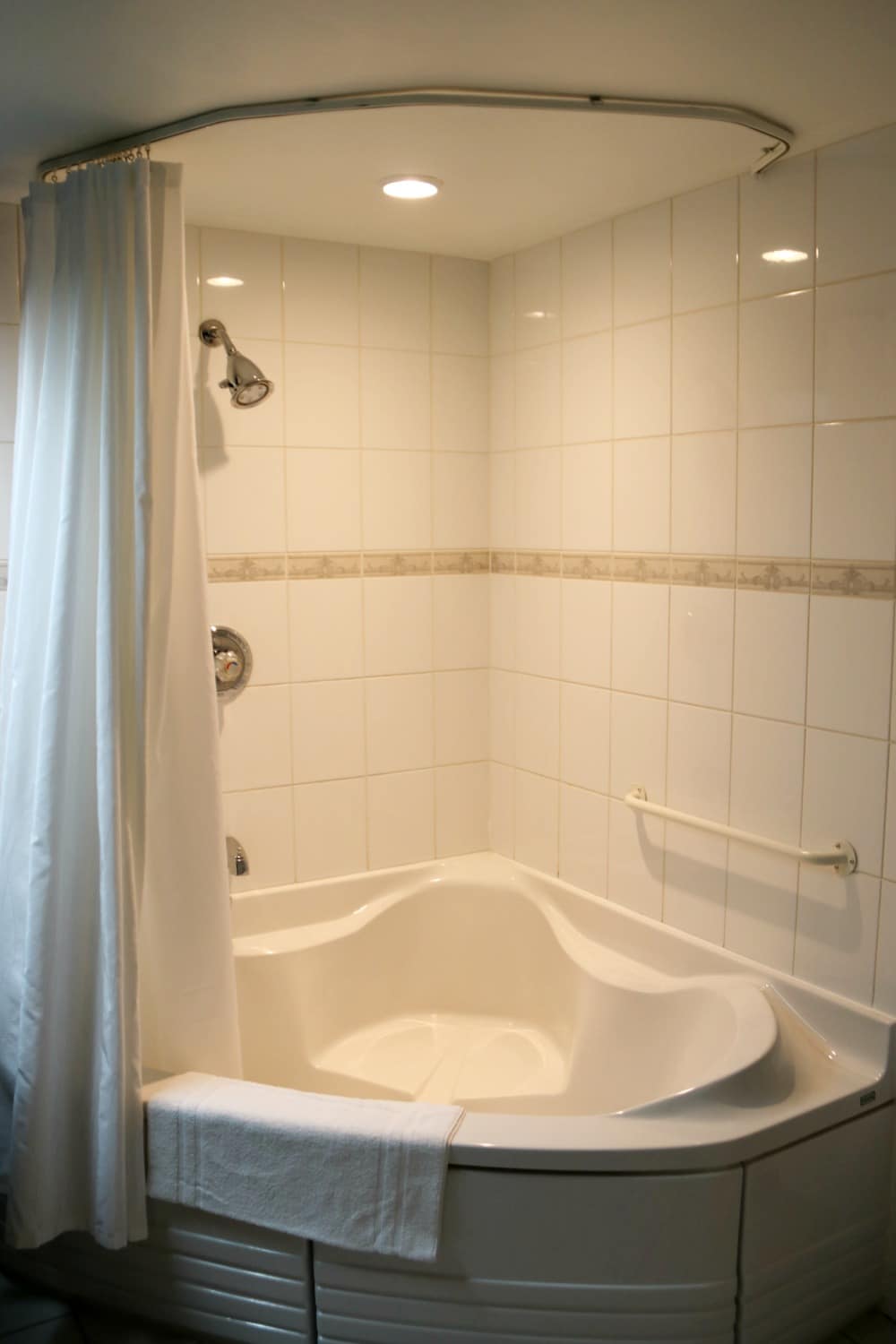 Downstairs looking up to the loft: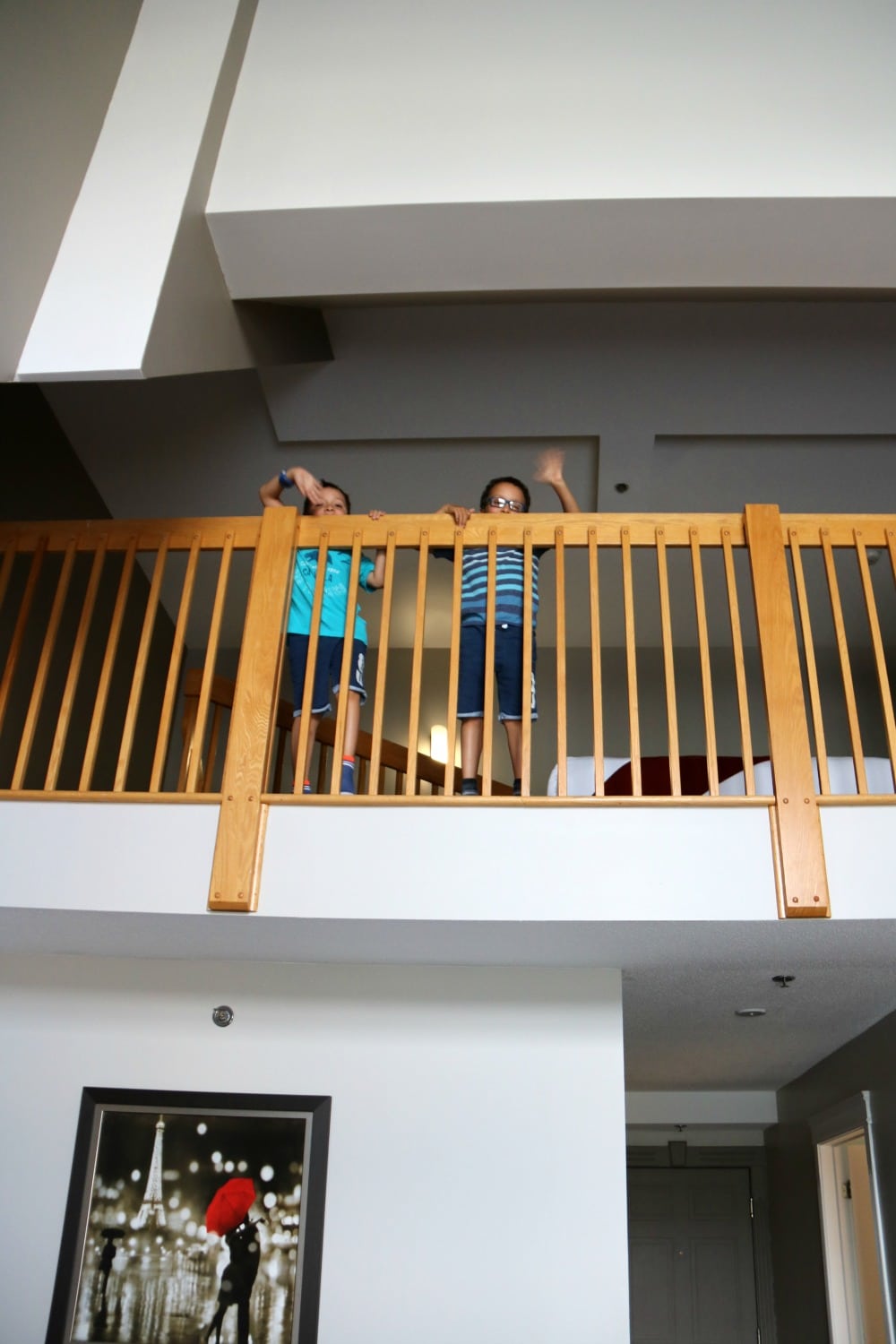 Boys were super excited about their own Queen bed and bathroom: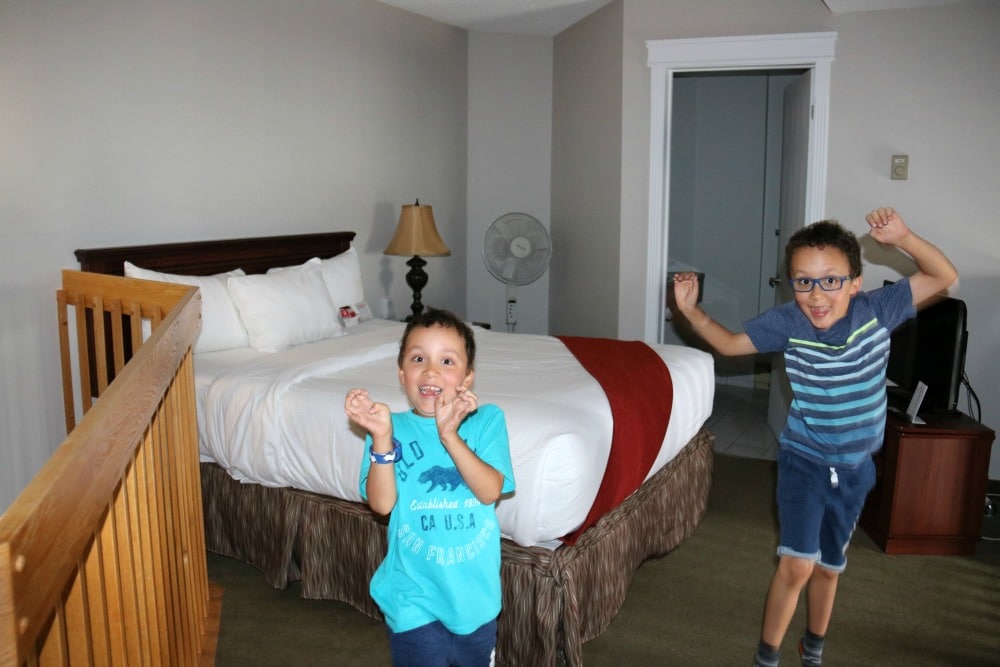 After a long drive, it was such a relief to check into the Ramada Plaza du Casino. We were instantly relaxed and felt at home. The spacious suite allowed everyone to take time for themselves after a long car ride but also had enough space that we could all come together on the couch for snuggles and books. The boys loved that they had plenty of room to play with their Lego and Hot Wheels and I thought the Jet Tub was an appreciated luxury.
Breakfast was delicious and the ladies serving coffee and tea were delightful. With sausages, eggs, pancakes, toast, cereal, fruit, yogurt and oatmeal there was truly something for everyone.
We highly recommend the Ramada Plaza du Casino and cannot wait to return for another stay. It truly is ideal family accommodations in Gatineau, Quebec. Follow them on Facebook for more details and special offers.