If your family does much traveling in the summer, you know part of that includes amazing summer food experiences – from airplane food to lobster rolls on the beach there are so many places stains can happen! Have you ever found yourself needing Expert Stain Remover Tips for Travel? Well, if you have, we are here to come to the rescue! After years of travel with kids in tow, we know just how to manage those accidental salsa, ketchup, and yes, red wine stains that just happen to crop up in the heat of summer! We love OxiClean™ and their products that are easy to take with you and ensure if stains happen you are prepared.
Expert Stain Remover Tips for Travel
When you travel with twins, you know to be prepared for anything. I am that mom that goes on vacation as if prepared for every scenario. No, I don't pack armor, but I do pack my bag full of all the necessary products. Alongside my first aid kit for that oops moment, I have a first aid kit for stain removal. Why? Because every good mom knows accidents happen. Especially on summer vacation.
Prepare for accidents on the go.
There are a few methods of preparation. First, I recommend that if you are flying, you realize that you can't take some products in a carry on bag. So, you either need to prepare to go shopping when you land or check baggage. The next step is to pack a few extra outfits because children are going to spill and have accidents along the way. The goal here isn't to fix the stain immediately, but to get them out of stained clothes and treat later.
After you have that inevitable incident with a bottle of ketchup at a cookout, a glass of wine at a cocktail party, or a bbq chicken wing straight from the best food truck you have ever visited, you'll want to fix the problem as soon as possible. That is where OxiClean™ MaxForce™ Spray comes into play. This is for the tough stains. Those that have dried on and been there for awhile. We know travel makes it tough to get to immediately, so at the end of the day, or (gasp!) week, this is your go-to product. Remove as much of the stain as possible by scraping or rinsing. Then follow the directions on the bottle for spraying, gently rubbing, and allowing to sit for a day or longer before washing.
Separate stained clothing appropriately
One mistake travellers often make is throwing the stained laundry in with everything else in their dirty clothes. A small grease stain can fast become a grease stain that takes up an entire load of laundry. Immediately blot off any residual food or stain if possible, and keep stained clothing separate from another piece of laundry. This prevents the stain from spreading to your other clothing but also keeps the stain from spreading on that piece of clothing.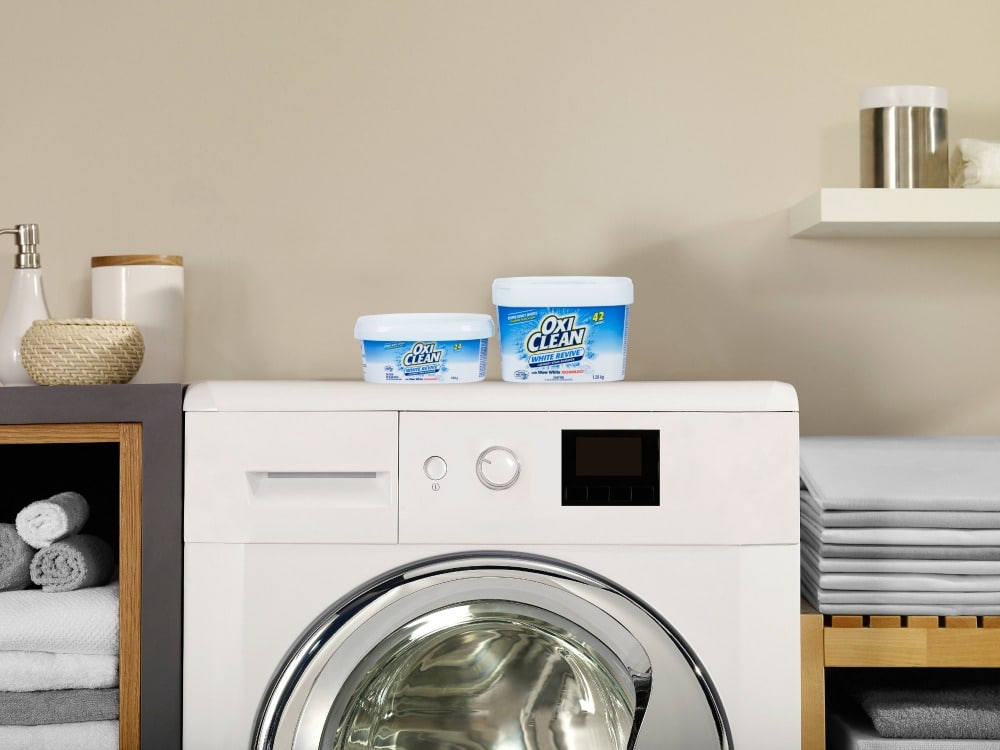 Pack for emergency laundry
While on the road, you know that it isn't always easy to do your own laundry. Don't trust the hotel laundry service. Do it yourself! Pack OxiClean™ Colour Shield Laundry Stain Remover (now available in packs for easy portioning). You can take to your hotel laundry if available, or you can wash and rinse in your hotel bathroom and hang to dry over a rack in the shower. This may seem odd, but it is nice to be able to have a fresh clean laundry with stain removal in those emergencies!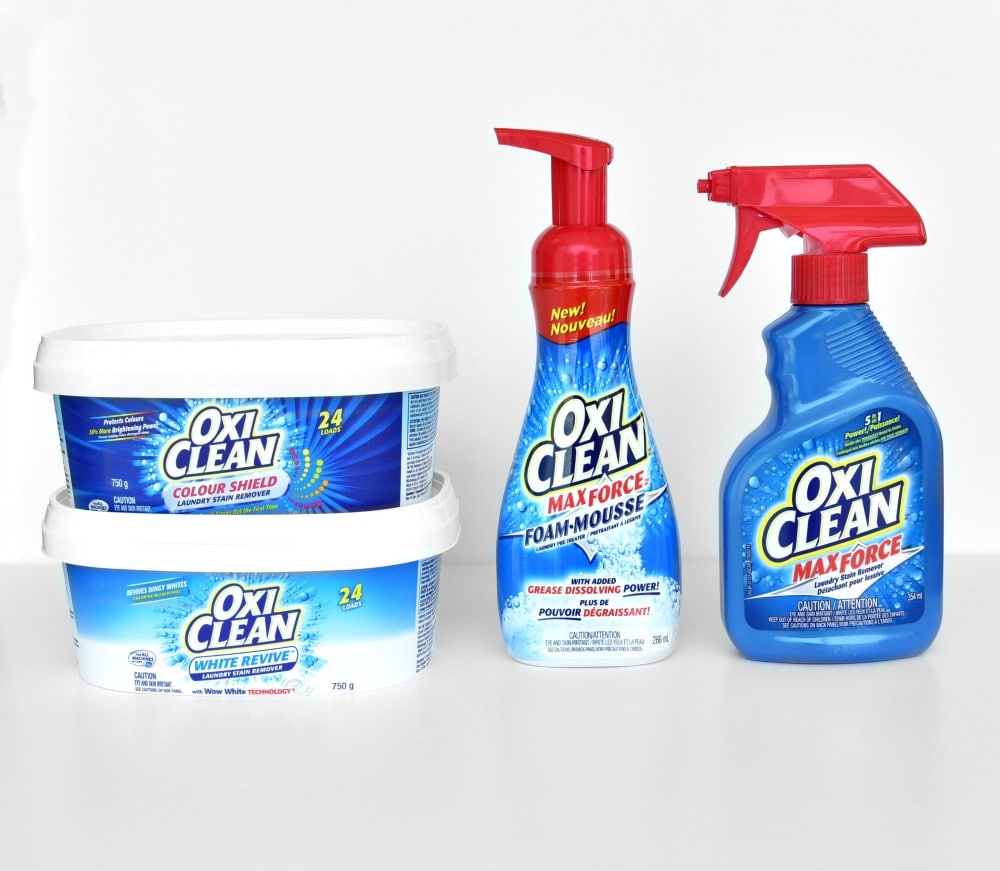 As someone that has had more than her share of my own accidental stains on clothing, as well as dealing with twins spilling food on the go, I am definitely an expert stain remover. Our tips are great for keeping your clothing clean while on the road. Pack for your next trip with our tips and you'll have clean and fresh clothing for the duration of your vacation.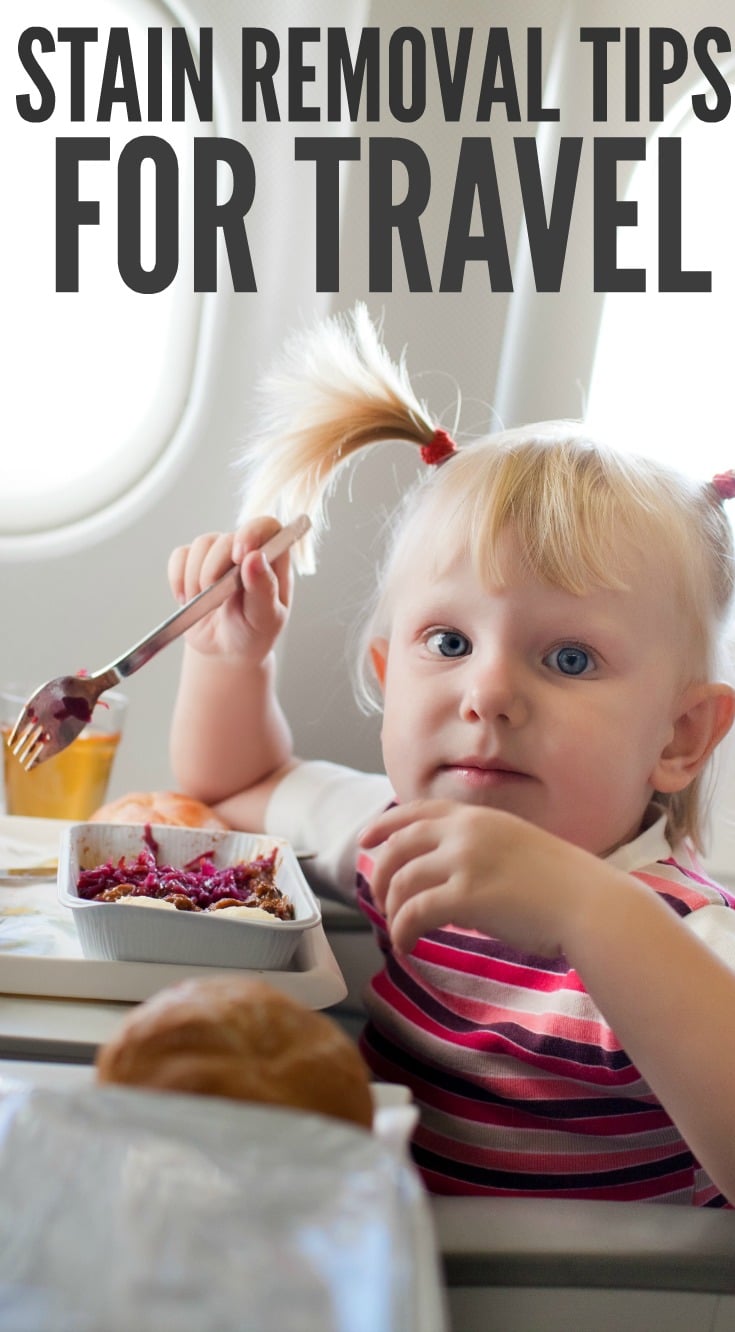 Disclosure: I am a Church and Dwight Ambassador and receive compensation and perks for my participation. As always, all opinions are my own.