Visiting New York State is a wonderful experience, and especially if you are taking the time to visit Syracuse, NY.  Syracuse is one of our favourite family vacation destinations, with so many activities and restaurants the whole family will love. Make sure you plan time to visit the Syracuse Zoo. Below, we are sharing some great Tips for Visiting the Rosamond Gifford Syracuse Zoo that is going to make your next trip to this city incredible. We know your family will love the zoo, and you'll love these tips for making it a better experience.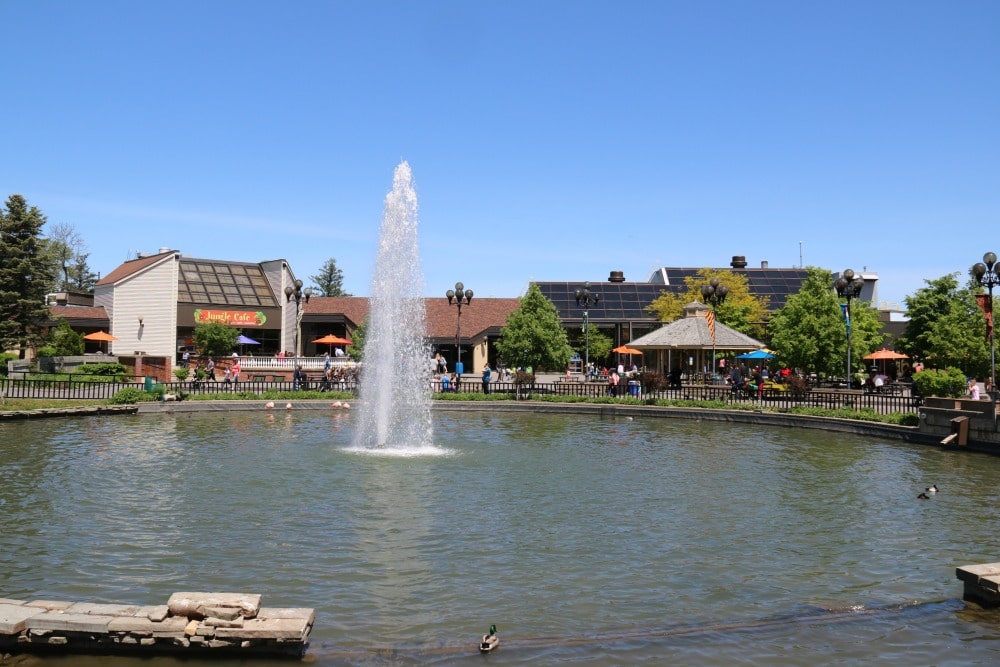 Tips for Visiting the Rosamond Gifford Syracuse Zoo
Check the calendar for animal demonstrations and keeper chats: Going to the zoo and exploring on your own time is a great method, but you may also want to plan to be at specific locations for chats. Learning more about the animals, or even having a chance to touch or interact with select animals is a huge thrill for kids. Check the calendar and time sheet the day of your visit and plan your route around the zoo to check out the demonstrations of interest.
We were greeted by this handsome fellow when we arrived!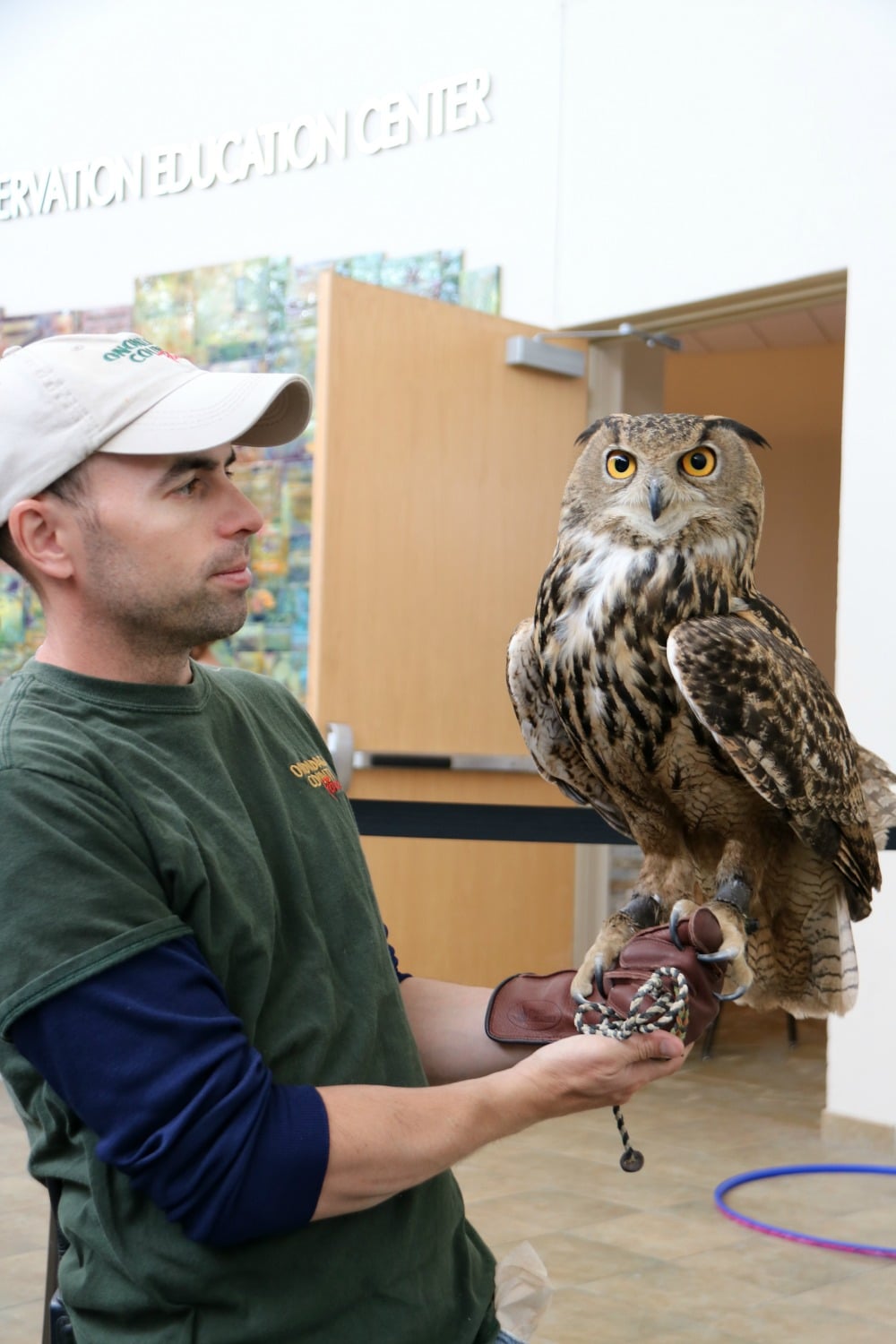 Ask the staff about feeding times: Animals vary greatly in when they come out to play and eat. If you want to see a specific animal, ask in advance. You may even be able to check out the Rosamond Gifford Syracuse Zoo social media channels or website for more information. This will help you know when to visit specific areas to see animals out and about. Some animals sleep during morning hours and are out to play in the afternoon. Others do the opposite. This information can make your visit much more enjoyable.
Make a list of animals your kids enjoy the most: With so many animals to see, it can be hard to get to all of them. Instead of trying to see everything in a single day, sit down in advance and make a list of the animals your children tend to be most excited about seeing. Our favourites? Wolves, Monkeys, Penguins and Lions but in truth we were mesmerized by them all. How can you resist the sloths!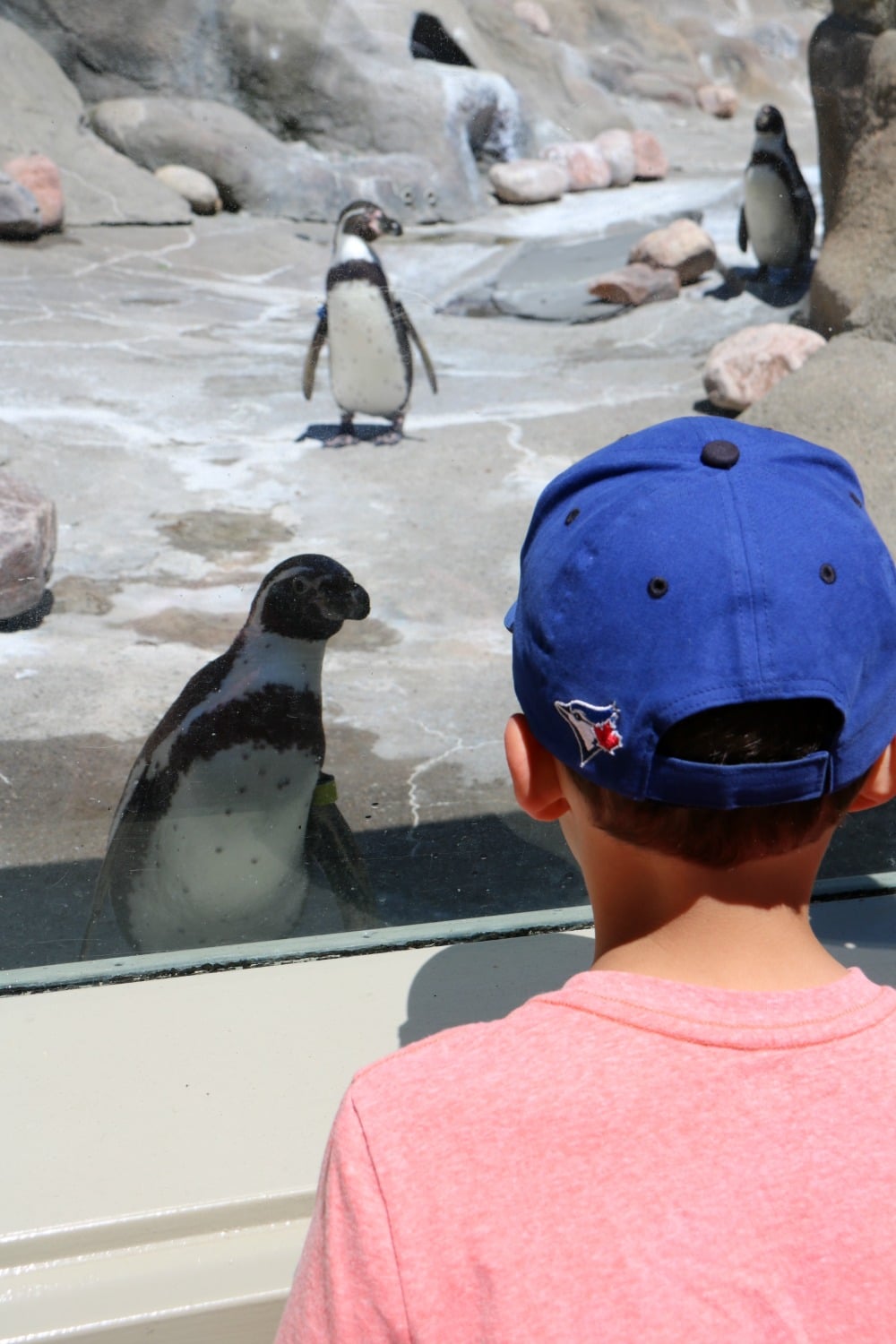 Love how these penguins were trying to converse with the boys! So cute!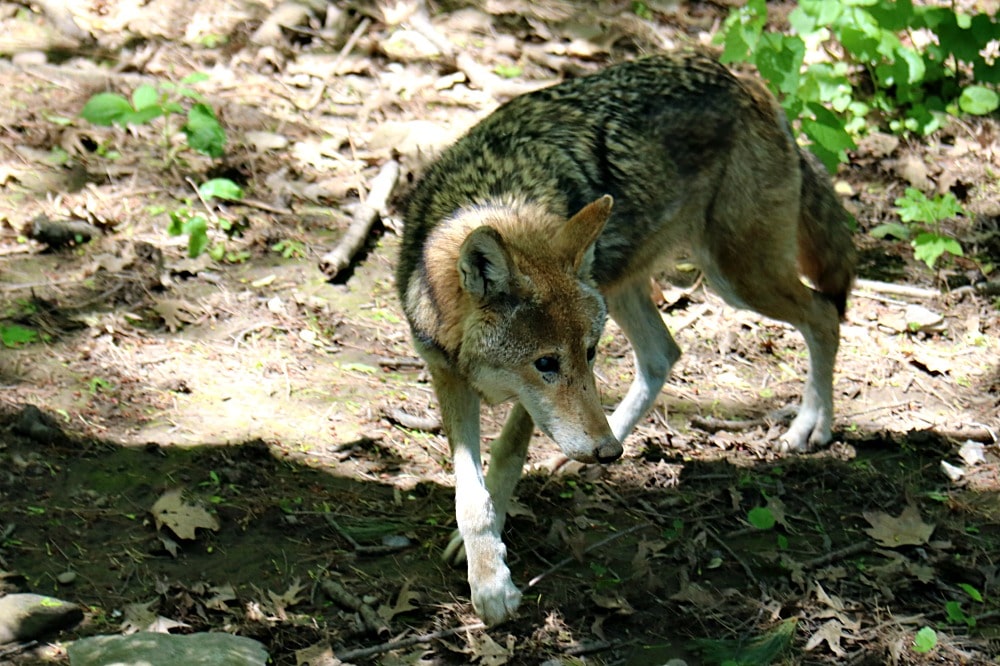 Loved then natural and very large setting the wolves were in – so much forest to roam.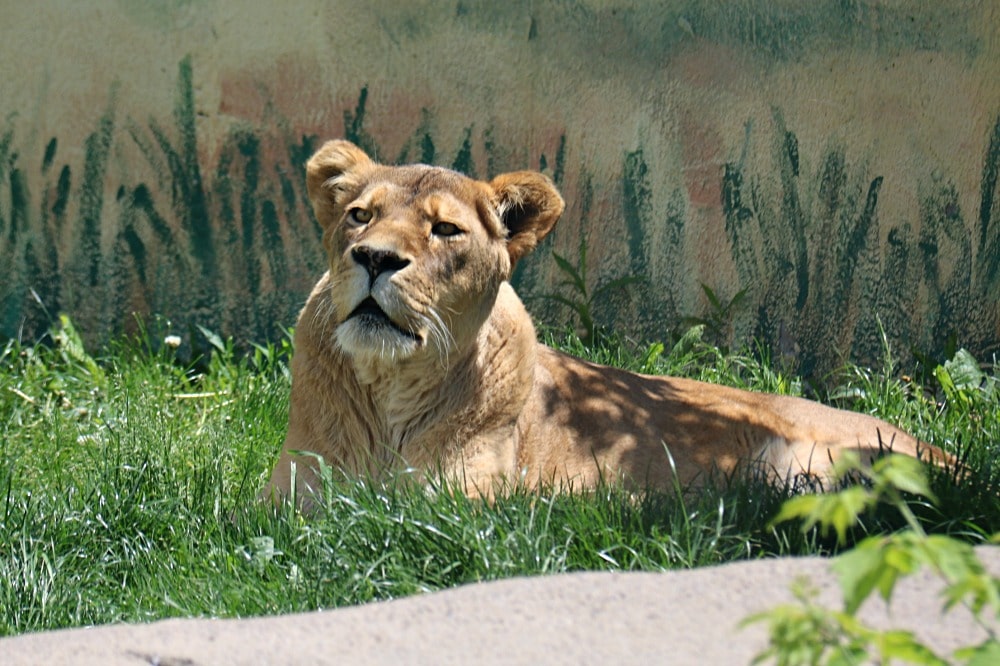 Few things can compare to the majestic lions – and love how their mannerisms remind me of our domestic cat. Just want to give them a pet (but of course resist that urge).
Take advantage of special pricing: One of the best things about the Rosamond Gifford Zoo is that the price is so amazing. Not only are children under 2 free, but so are military personnel and veterans. There are also great prices for groups of 20 or more if you travel with family, friends, or a school.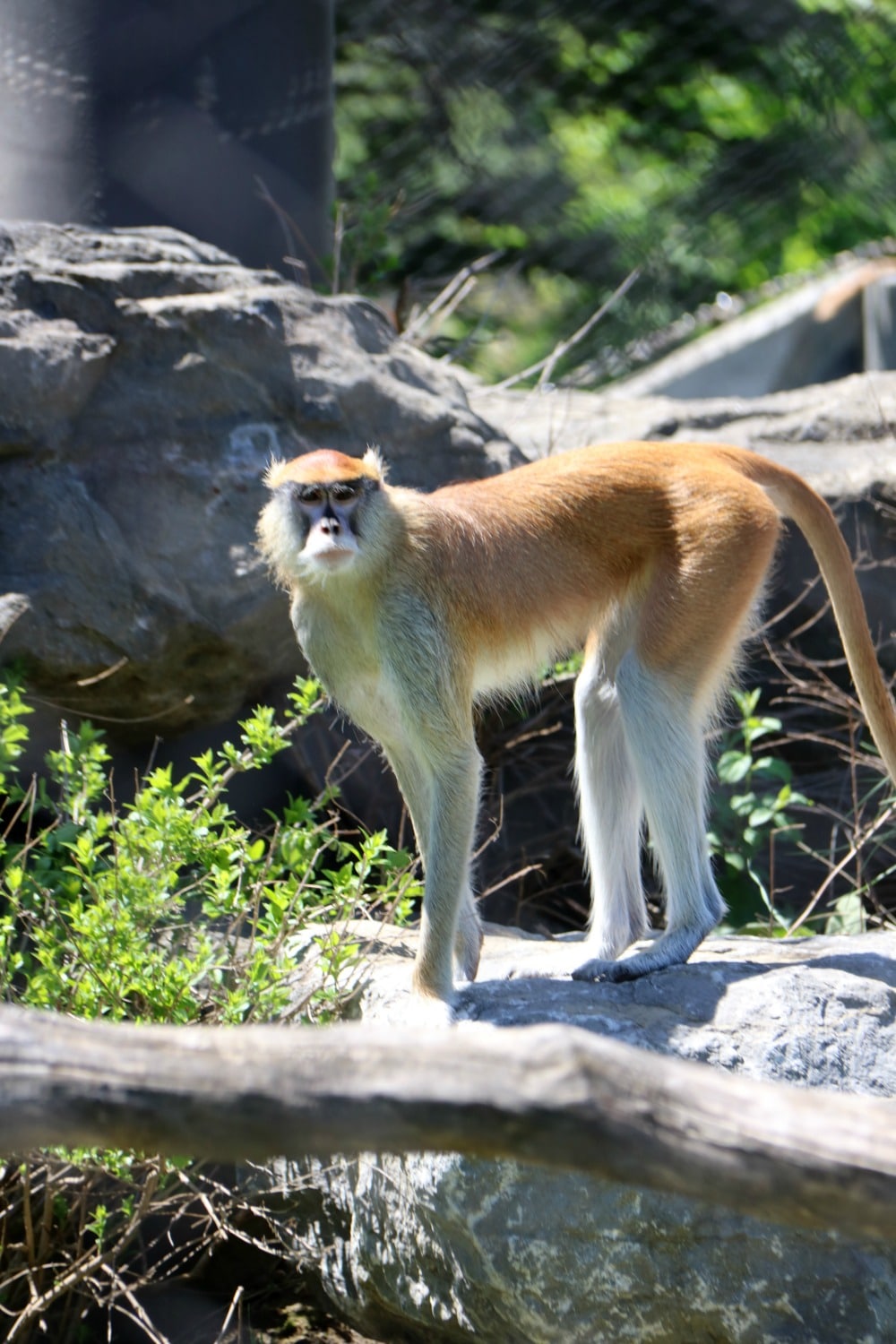 Tickets are never more than $8 for an adult, but in January and February are even less. Going to the zoo in winter may seem odd, but it's actually a great option. Many animals thrive in winter weather, and the crowds are much smaller. Plus with covered and indoor areas there is lots to see without going outside!
Outside food is allowed: While there is the Jungle Cafe and vendors with snacks throughout the zoo, you are allowed to bring in outside food. This can help with your budget, but it can be hard to resist the smell of delicious hot dogs and treats. Remember, with low costs on tickets, you can afford to snack inside the park! Plus with lots of great seating you can enjoy your food inside the zoo at a designated eating area. Perfect for families.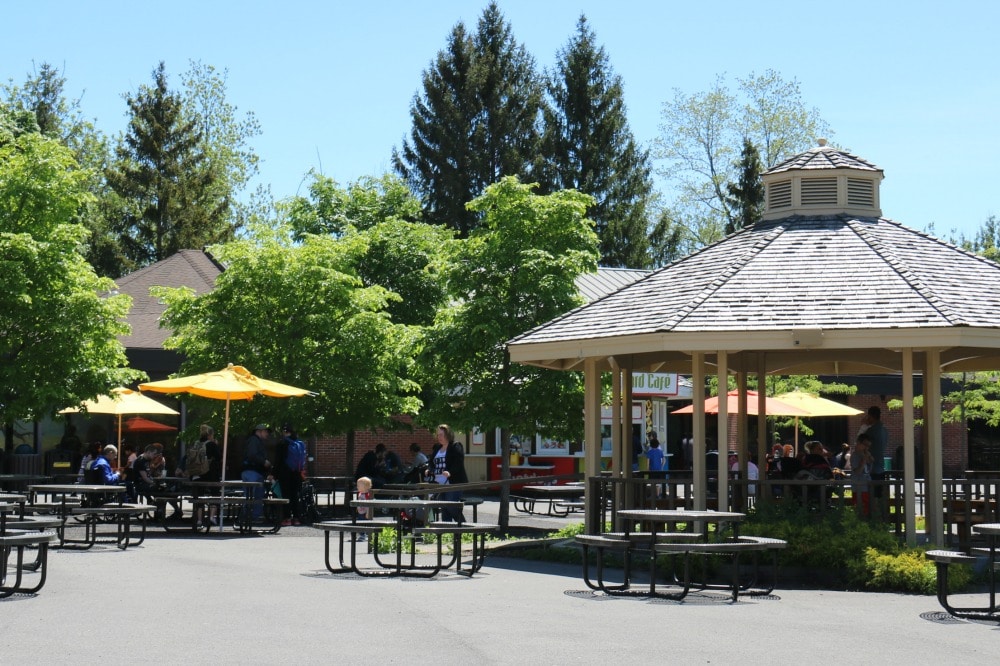 The Rosamond Gifford Syracuse Zoo is a great local destination when you are visiting New York. Not only is it a fun place to take the kids, but it also gives you a chance to give back to the community by helping fund the conservation of local animals. With such a beautiful setting and well maintained grounds and animals it was such a pleasure visiting the Syracuse Zoo. We cannot wait to go back!

Disclosure: We received complimentary passes from Visit Syracuse to facilitate this review. As always, all opinions are my own.