If you've been reading my blog for awhile you know my boys and I love using Fuji Instax for crafts, photos walls and general fun! Even our Elf on a Shelf loves it! Whether you are looking for a fun instant camera or a great way to print off your phone pictures Fuji Instax technology is fun, creative and a wonderful way to preserve special memories.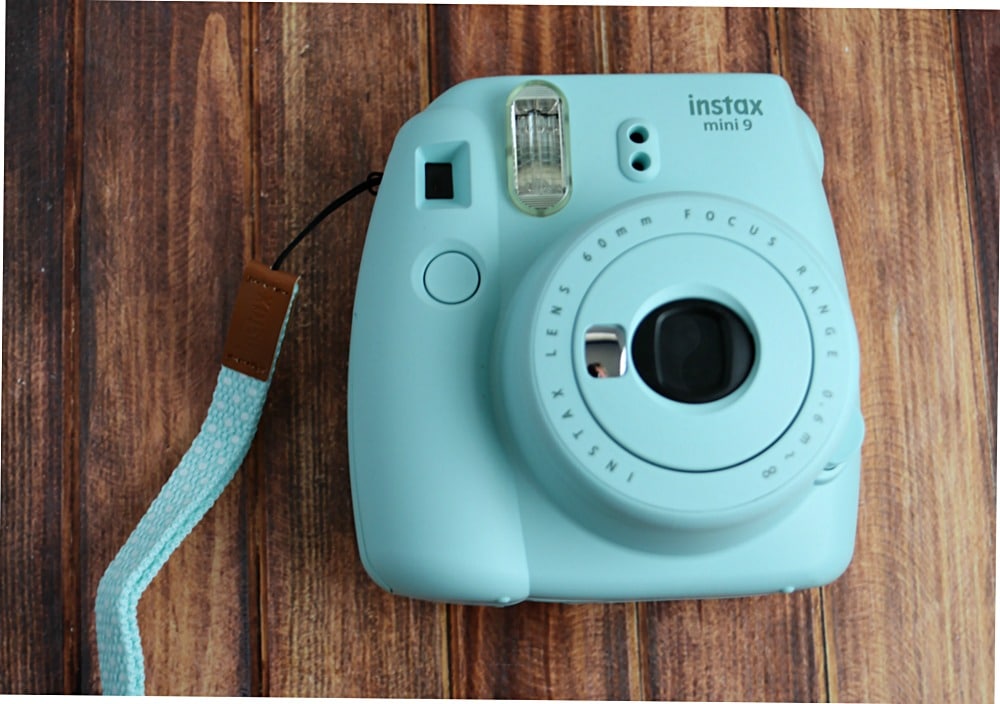 Fuji has released a new Instax camera the Fuji Instax  Mini 9 in five fun colours – Flamingo Pink, Ice Blue, Lime Green, Cobalt Blue and Smokey White – one to suit every personality and style.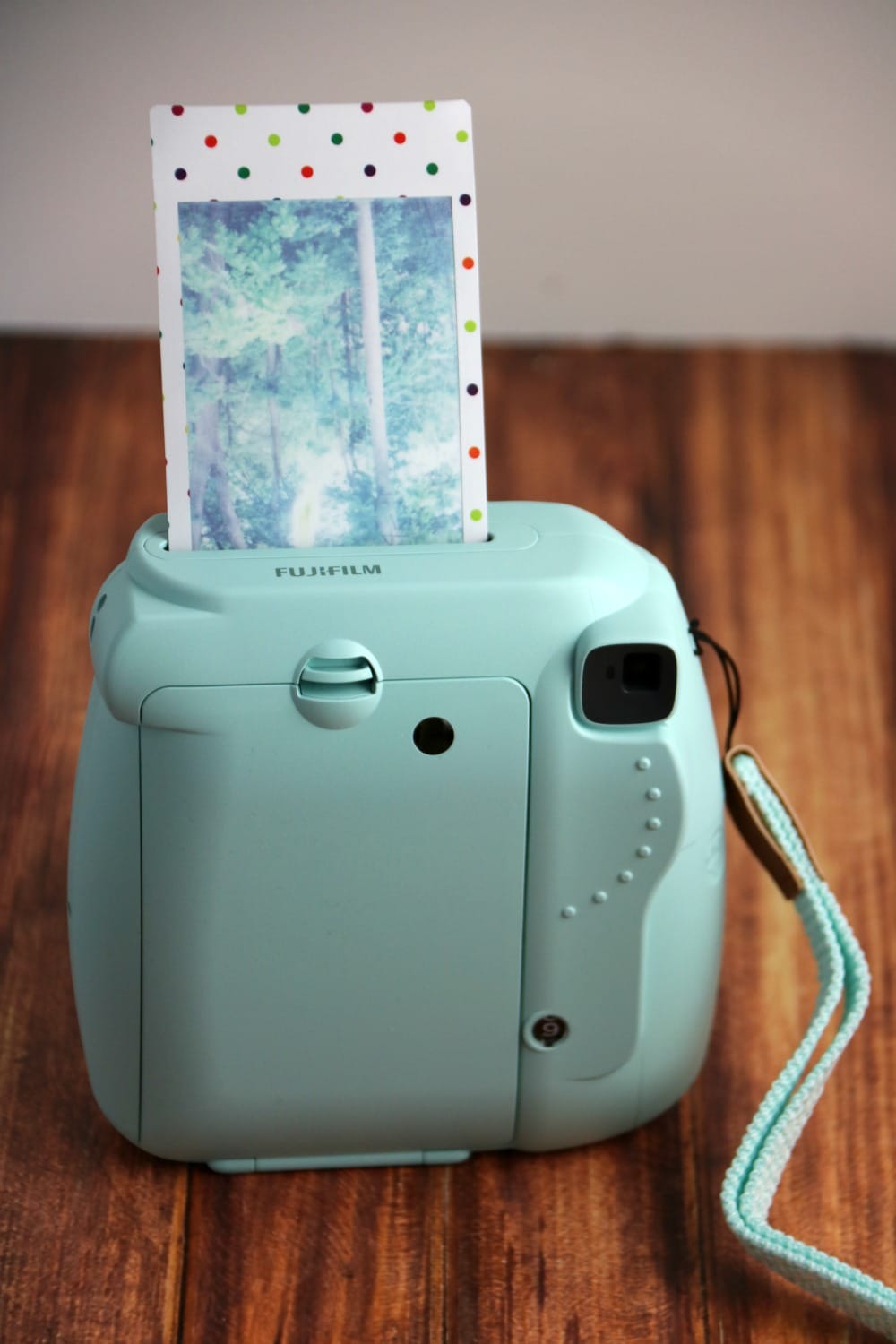 Why We Love the Fuji Instax Mini 9
With a new selfie mirror and new macro lens adapter (for close-ups, 35cm to 50cm) the Mini 9 is an updated and more versatile version of previous Instax cameras. We also love the automatic exposure measurement feature where the camera signals the recommended aperture setting with a flashing LED light and the user can manually adjust the dial to the recommended setting resulting in the right lighting for your location. 
We also love that it's easy enough to use that young children can use it and it's portable nature make it great for travel and capturing images at a birthday party, special event or an afternoon hike. It's absolutely the perfect gift for your favourite photo lover of any age.
Plus with fantastic options for film like the new O Canada! and fun combos like this film party pack.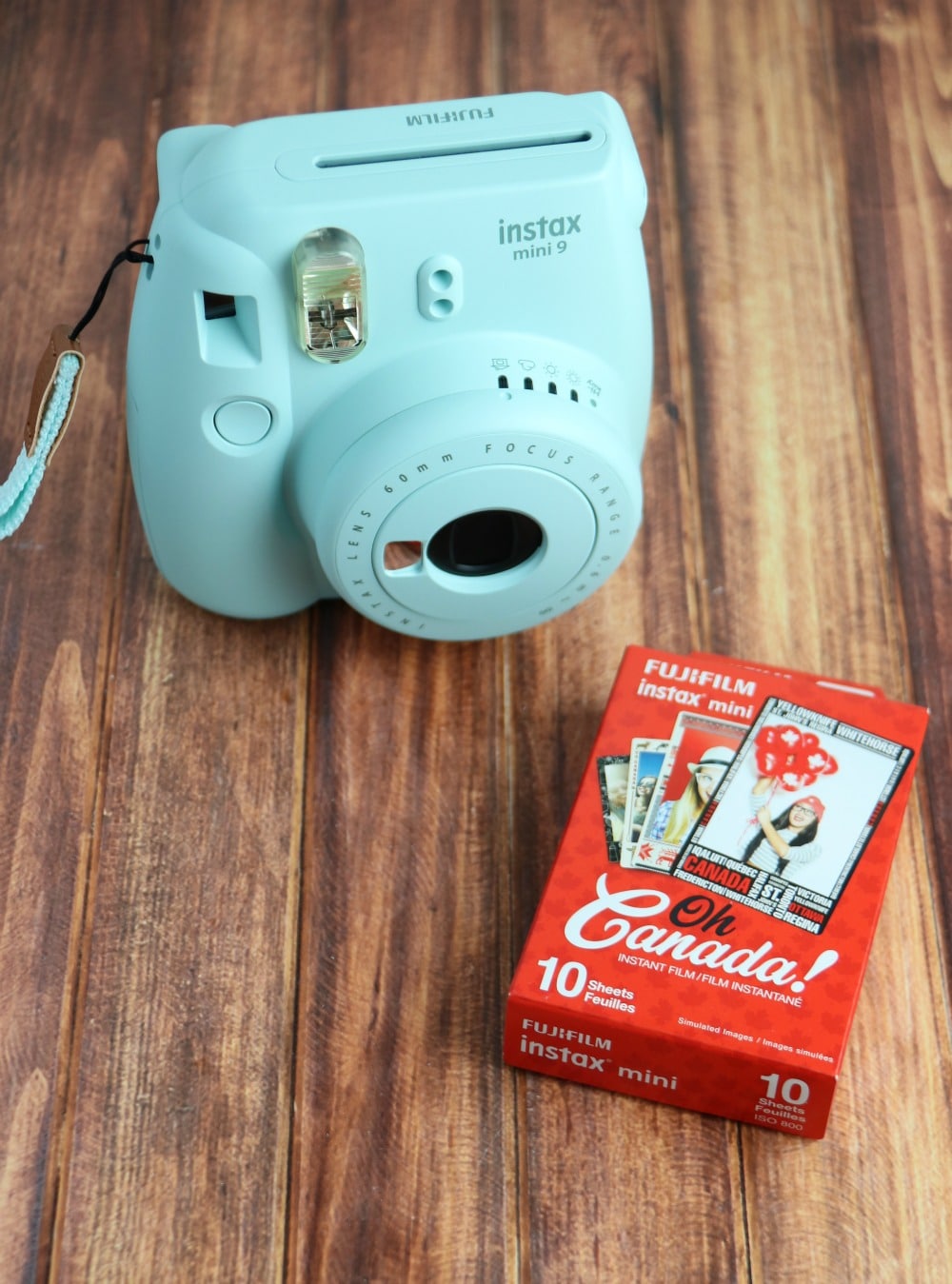 Plus,  you can grab other Instax accessories like this Essentials Kit and Magnetic Frames:
Check out the Fuji Instax Mini 9 Cool Features

Enter to win a Fuji Instax Mini 9
One lucky reader will win a Fuji Instax Mini 9 + film from Fujifilm Canada. Prize is valued at $100+. Contest is open to residents of Canada 18+ please see contest form for rules and regulations.
Disclosure: I was provided this product free of charge to help facilitate my review. As always, all opinions are my own.