If you have an Instant Pot you know how amazing it is for main dishes, appetizers, soups and stews and has cut down your cooking time for your favourite dishes. Did you know that it's also amazing for desserts? The Instant Pot is so versatile it's definitely not like the pressure cooker you grew up with. These Instant Pot Desserts are remarkably easy to make and since your Instant Pot is suitable for all kinds of dishes it's great for desserts.
Check out these Incredible Instant Pot Desserts and you will be in awe of the delicious creations that can be made in no time including a cheesecake in just 25 minutes! Once you've satisfied your sweet tooth check out our Instant Pot Recipes.
31 Incredible Instant Pot Desserts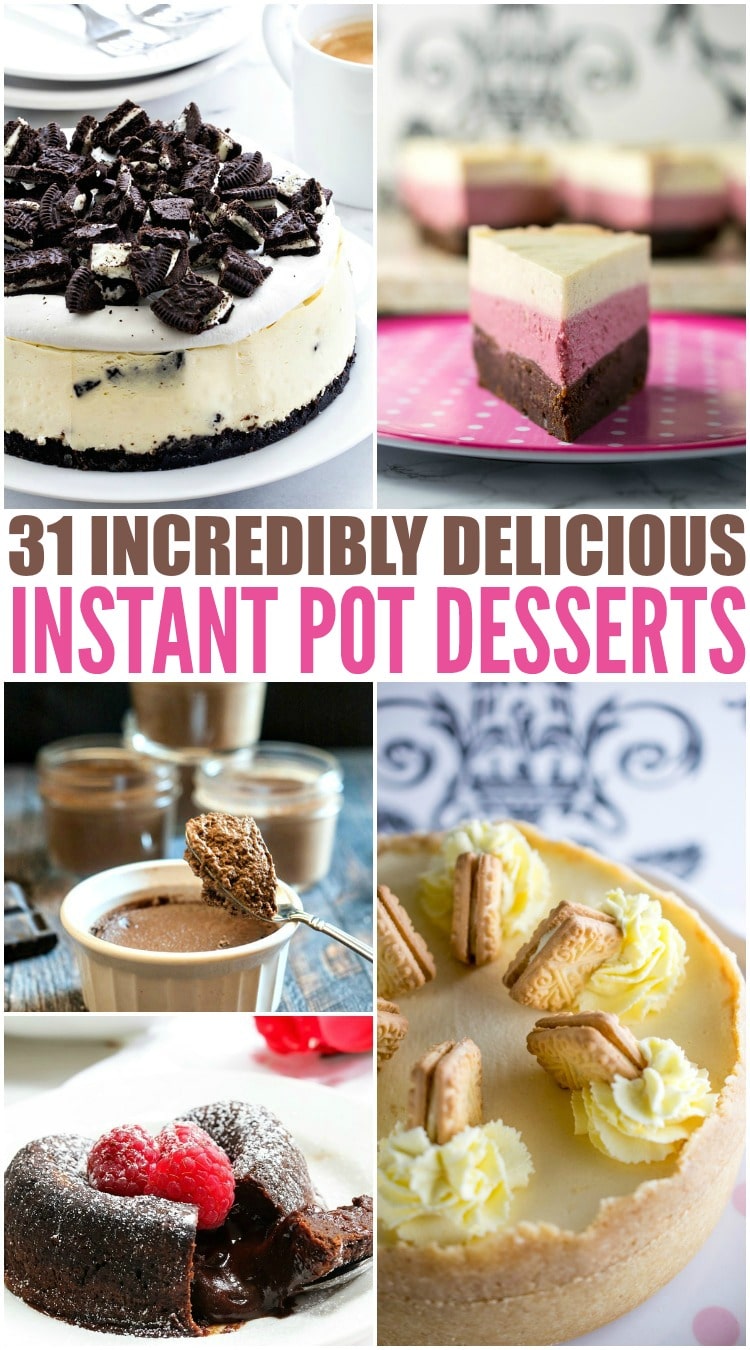 Fast, delicious and unlike any dessert you've had – make desserts in your Instant Pot is ideal for dinner parties or a sweet family treat. No need to cook for hours in a hot kitchen, or worry about messy pans these desserts are the perfect one pot dish! We've got some incredible instant pot desserts – all your favourites from Key Lime Pie to delicious brownies.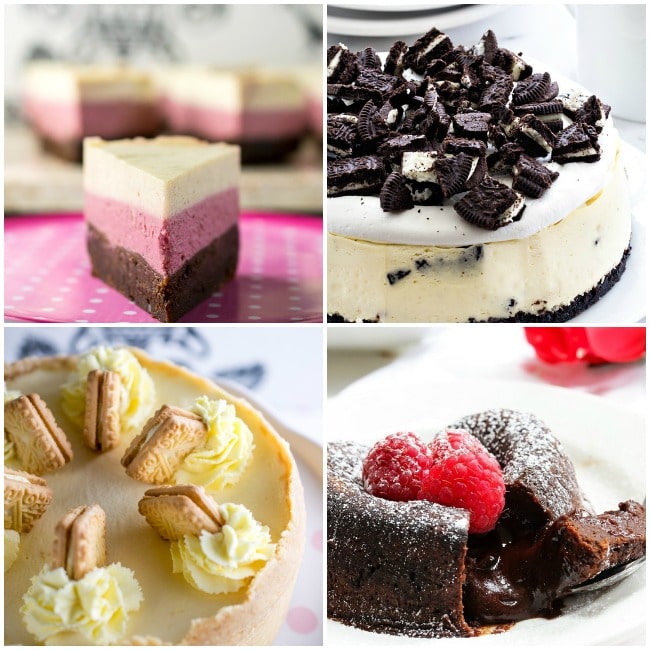 Don't have an Instant Pot? Check out our favourite the Fast Slow Pro or the[easyazon_link identifier="B01NBKTPTS" locale="US" tag="famfooandtr06-20″]Instant Pot[/easyazon_link]. Which instant pot desserts recipe will you make first?
*note* This post contains affiliate links.