Your child is your greatest accomplishment, so their safety is one of your biggest concerns. VTech, gave us the chance to share with you about an amazing product that helps you keep your children safe and always on your mind. We are excited to share about
The Best Video Baby Monitor by VTech
with great capabilities and convenience.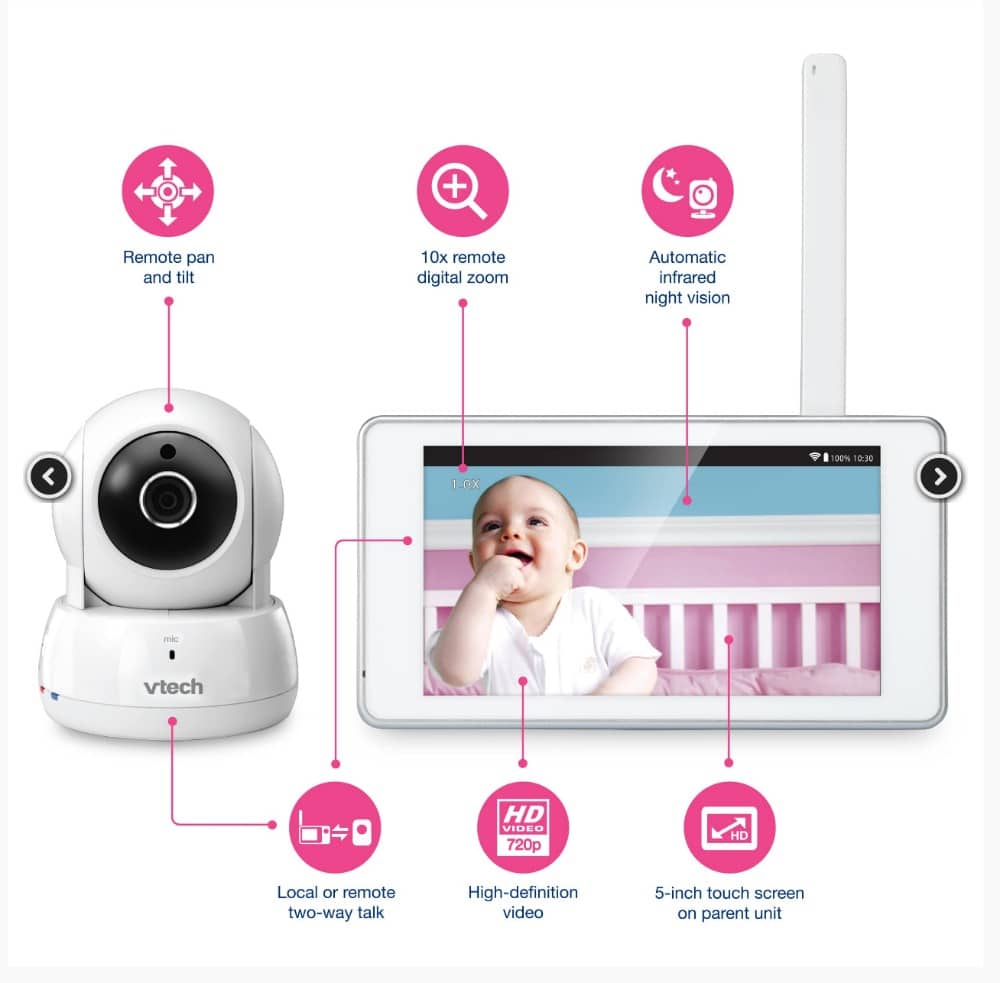 The Best Video Baby Monitor
Gone are the days of hearing static noises from the other room on your baby monitor. Now you can have an amazing live stream of your baby via the VTech VM991 Wi-fi enabled HD Video Monitor. This amazing and quality video baby monitor will make keeping your children safe easy no matter where you are in the house. You can even take live videos of their adorable crib antics!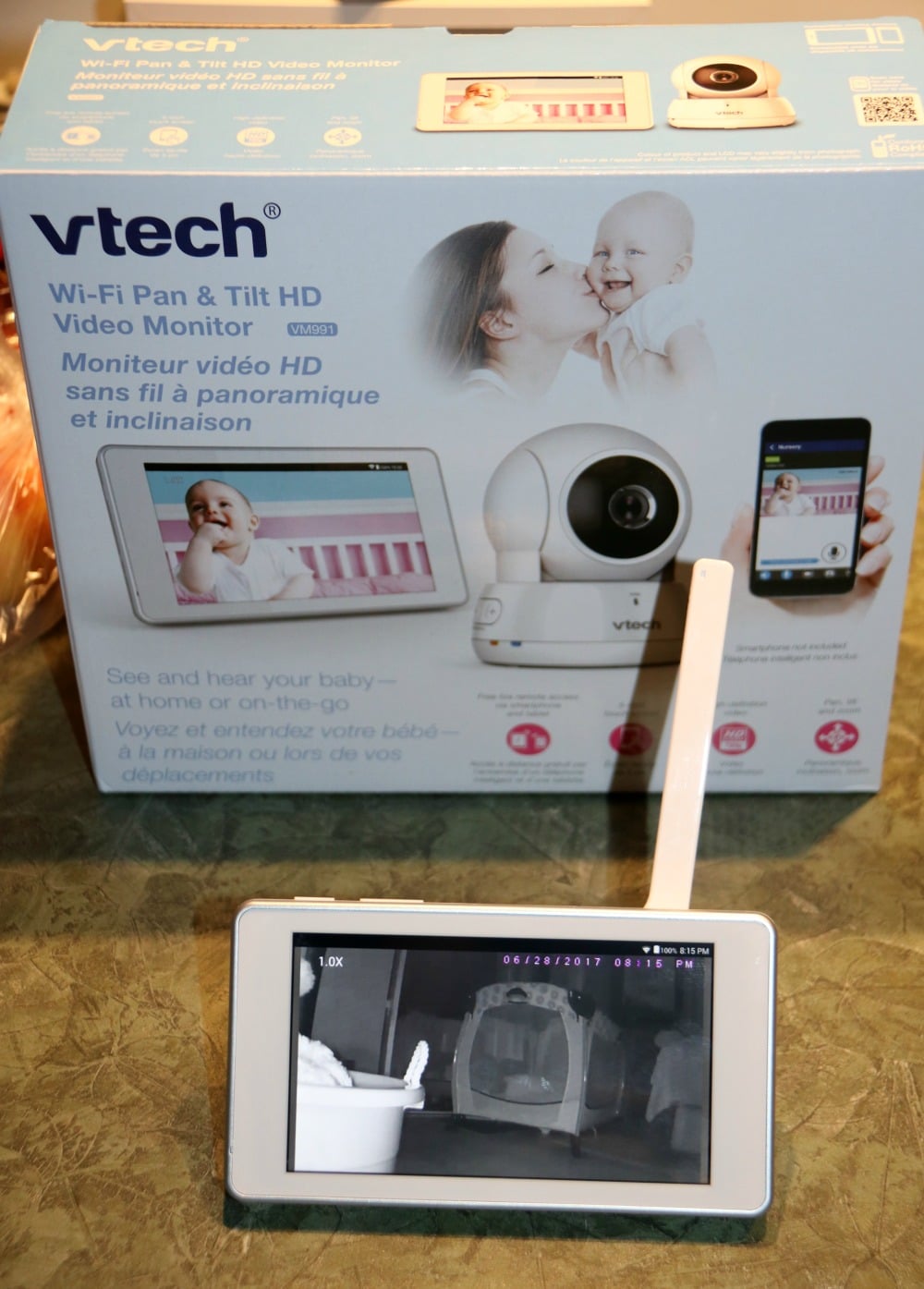 Reasons to buy the VTech VM991 as the best video baby monitor
Your children are always on your mind. Even in sleep, you will find yourself thinking of their safety. A baby monitor used to be a clunky device that brought more static and odd crackles than actual knowledge of how your child was. Now that you can buy this best video baby monitor, you'll learn that keeping your baby safe is much easier.
Free live remote access via smartphone or tablet. This makes it easy to check in even when you aren't in the same room or at home. Check in on your child when they are home with the babysitter or nanny. In fact, this works as a nanny camera option.
High definition video. This gives you a much clearer picture. This isn't a grainy black and white of security cameras. This gives you a clear and easy to understand image so you can see exactly what your child is doing.
10x remote digital zoom. Are you unsure if that is a toy or pacifier they threw out of their crib? This will help you determine easily so you know what to bring to soothe them in the middle of the night.
Adjustable camera. With it being so easy to adjust the camera angle, you can make sure you get the whole room or just a single area that is of concern.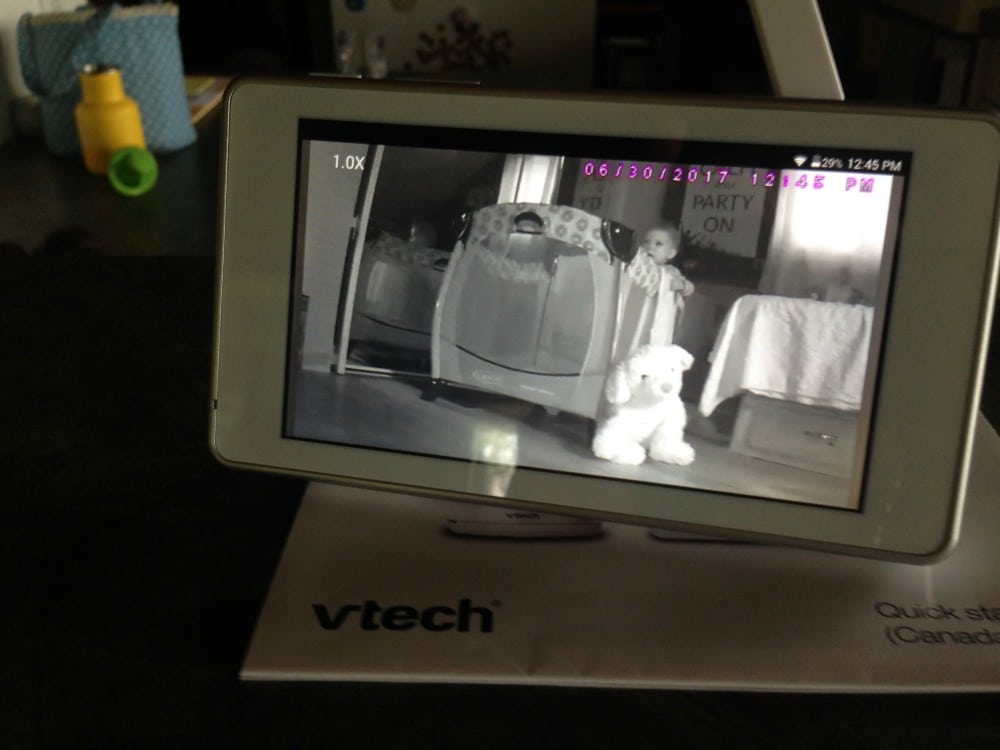 Bonus features you will love about this video baby monitor
Everything these days is about safety and convenience. These special bonus features of the
VTech VM991
are going to make it a sure sell when you start reviewing and looking for the best video baby monitor.
Longer extended Wi-Fi range. This makes it easy to use in a larger home, or even when you are just outside working in the lawn or unloading groceries.
Secure encryption. Many worry about someone outside getting access to their monitors. With the encryption for local and remote video transmission, you don't have to worry about this anymore.
On-demand recording. Worried about the babysitter or other kids actions while you are away? On-demand recording makes sure you have that copy on file if you need it later for proof.
Great volume control. Sometimes you want to turn the volume up to hear what is being said or done. Other times, you want to watch but don't want the noise. The volume control options are great on this video baby monitor.
We tested this monitor while our niece was visiting and loved the capabilities of using our phone and having the clear monitor for best viewing. Since we felt out of practice of watching a baby sleeping (now that our boys are 7!) it was such a relief to have quality picture and sound so we knew what Louella was up to. Plus, it was portable and easy to use and set up so the whole experience of using this monitor confirmed that it is absolutely the best video monitor on the market. We absolutely recommend it to anyone looking for a video monitor.
Disclosure: I received this product at no cost to facilitate my review. As always all opinions are my own.