As many Canadians are gearing up to celebrate Canada's 150th birthday there are more celebrations happening this year too! 2017 is also a special year for Canadian family-owned Dare Foods celebrating its 125th anniversary! 125 years of making delicious products Canadians know and love.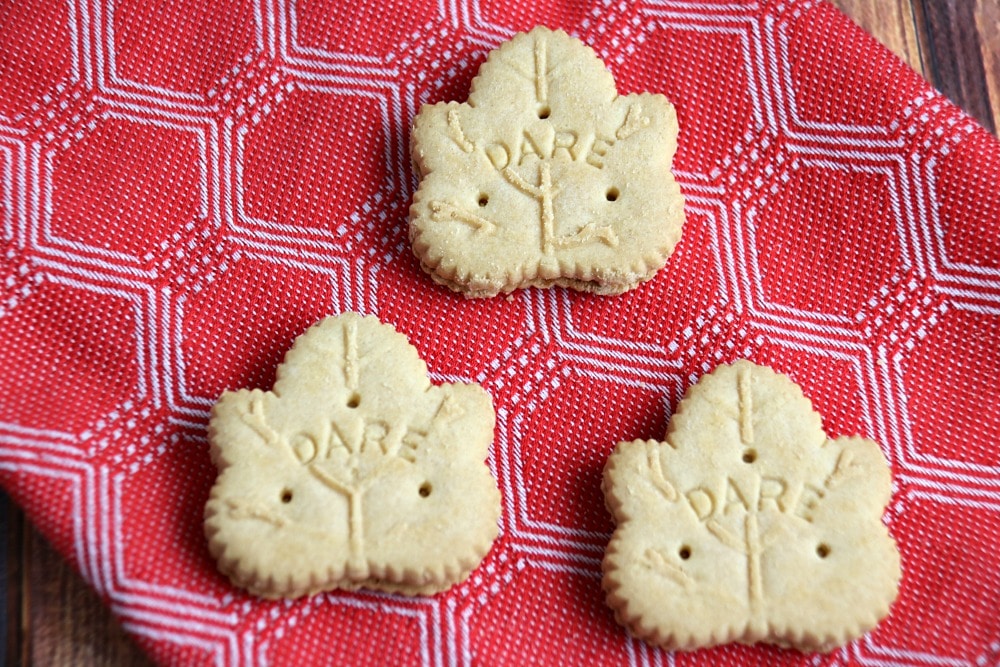 One of my absolute favourite Dare cookies is the Dare Maple Crème made with real maple syrup and peanut free so it's perfect for lunch boxes. I remember as a kid we would always buy these cookies in the Fall and I loved having the cute maple leaf shaped cookies in my lunches, now my boys get to enjoy them just as generations before have. Dare's history of high-quality products began with its first hand-made cookie baked in 1892. While Dare has evolved throughout the years, its commitment to Made Better food remains at the heart of everything Dare does. To honour that tradition Dare is celebrating 125 years of Dare in a special way.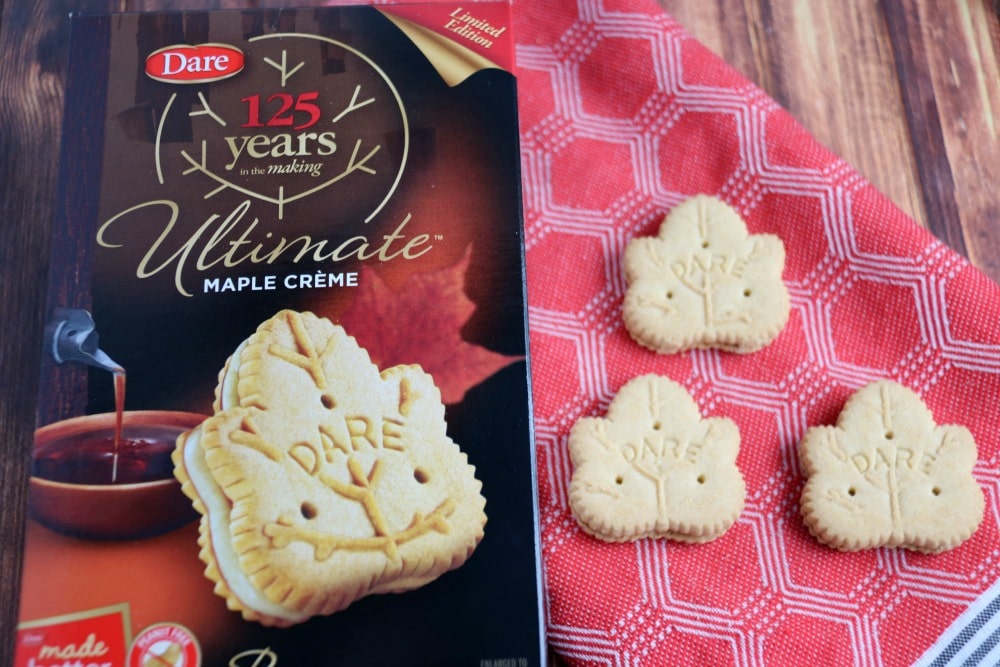 I absolutely love these special celebratory 125 years of Dare cookies limited-edition Dare Maple Crème. Not only are they reminiscent of my childhood but these Maple Crème cookies are Made Better with real Canadian maple syrup and are free of peanuts, artificial colours, flavours and preservatives. So a little treat without the worry about what's inside. Pure deliciousness!
The coolest part of these limited-edition 125 years of Dare cookies is that they are made from a special maple syrup that was made from a tree in Québec as old as Dare itself! Its sap was carefully collected to create an exclusive batch of maple syrup included in the limited-edition batch of Dare Maple Crème cookies. Find out more by watching the process:
I just love the time and effort that went into making these special cookies to celebrate a remarkable milestone. A special story for a special cookie 125 years in the making!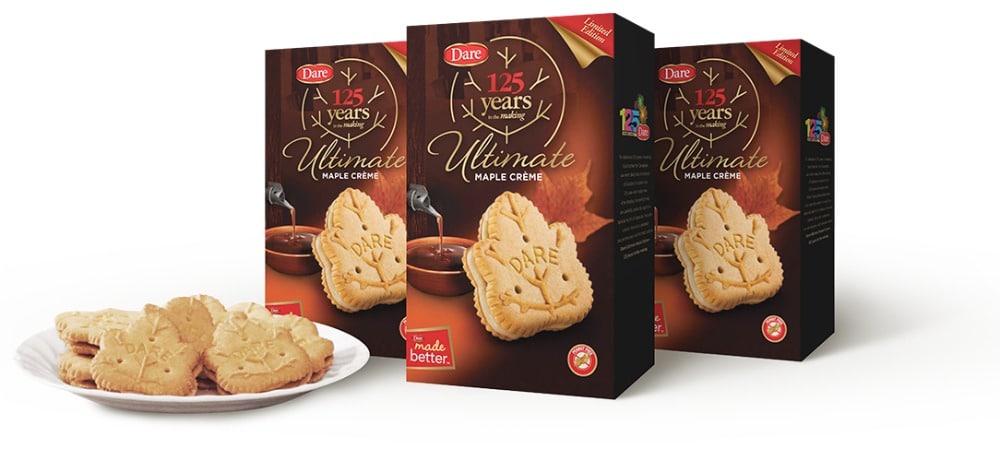 Enter to win a 125 Years of Dare MapleCrème Prize Pack
Featuring the amazing 125 Years in the Making Limited Edition Maple Syrup made from a tree in Quebec as old as Dare Foods is! Contest is open to Canadians 18+ see giveaway tools for all rules and regulations. Good luck!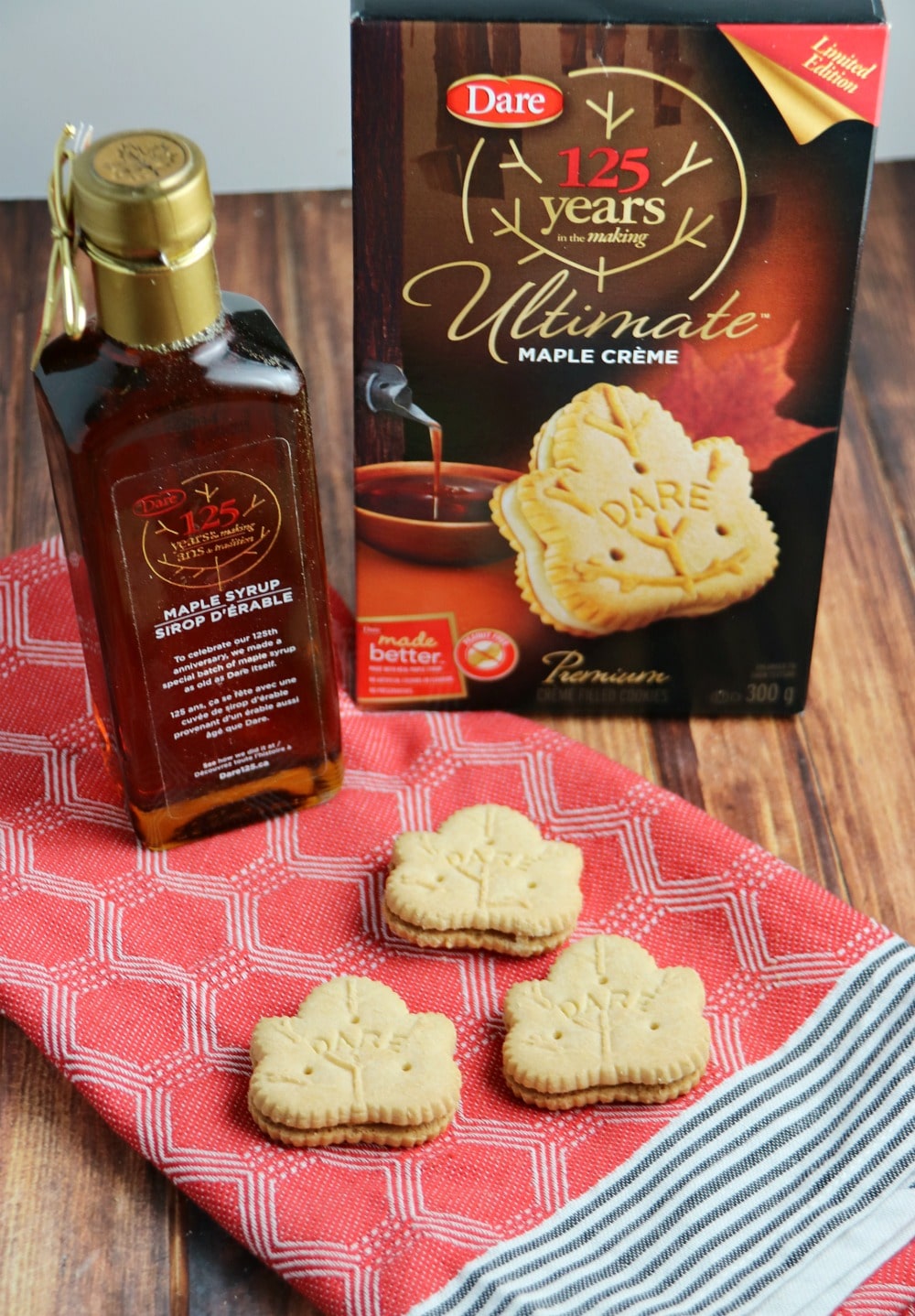 Disclosure: This post was sponsored by Dare Foods. As always, all opinions are my own.