Are you looking for the coolest replica  for your child to play with this year? Look no further than our recent review and the amazing PLAYMOBIL Cruise Ship for Kids! This is an excellent addition to playtime and to their PLAYMOBIL city! Check out our thoughts on this great product below!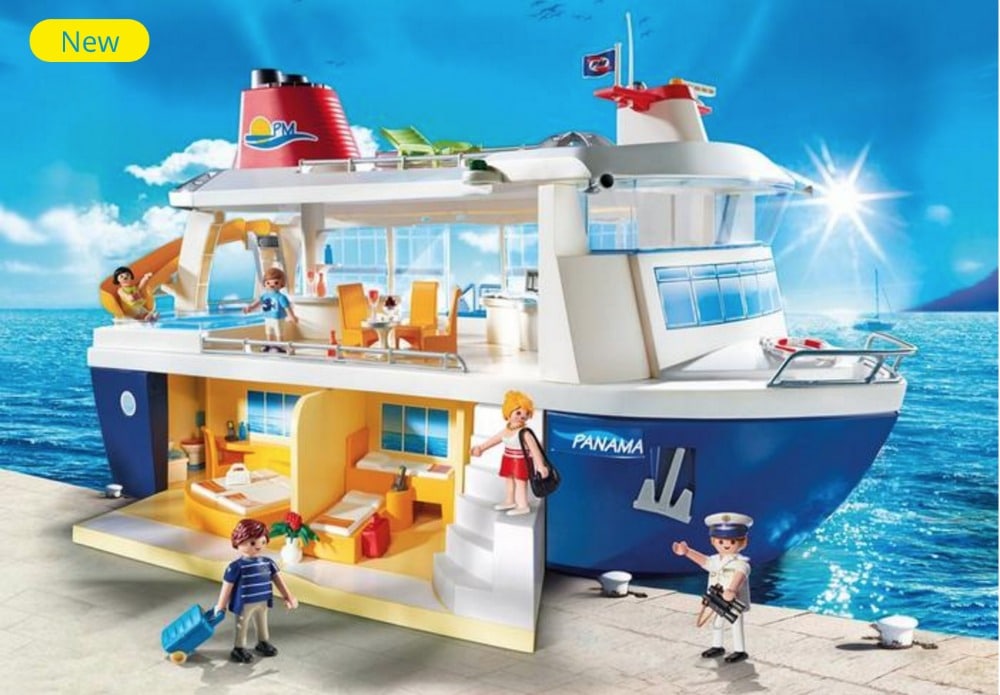 PLAYMOBIL Cruise Ship for Kids
While this is not designed to go in the water and doesn't float, it is still a fun way for your kids to pretend play all summer. For ages 6 and over, I love the idea of PLAYMOBIL Cruise Ship teaching children about boats, water safety, and simple imaginative play!
Our favorite parts of the Playmobil Cruise Ship:
This is an ideal option for encouraging those fine motor skills in your kids. Using this Cruise Ship as a toy boat idea for all ages is perfect. You could even add this to summer learning and talk about the parts of a ship with your kids!
Both sections can be pulled out for better access.
Pool with a slide from sundeck can be filled with water.
Removable roof making it easier for children to play
Lifeboat can float in water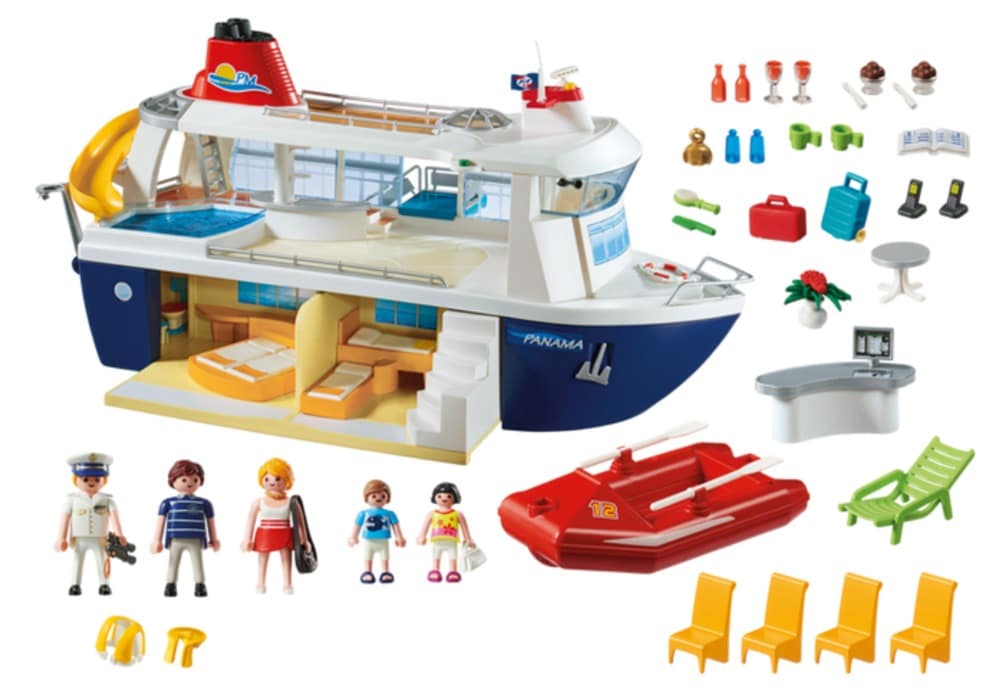 More information about the Playmobil Cruise Ship:
While this is a larger option from PLAYMOBIL, I personally love how handy it is to pack everything inside the ship for storage. That means a smaller mess for us to clean up, and an easier to manage toy room for the kids. Encourage your kids to put things back on their ship and count off items so nothing gets lost!
Comes with 5 people (captain, mom, dad, boy, and girl)
Includes many cruises accessories like luggage, lawn chairs, and of course the above-mentioned lifeboat
You can remove the roof to access lower portions of the boat
Includes safety vests for included figures.
This PLAYMOBIL Cruise Ship is the ideal toy boat for your adventurous child. Pretend play can include boarding the ship, packing for the ship, and things like lounging on the deck of the ship. Kids will love the adventure of a cruise, and you may find this makes an excellent toy and gift to help encourage kids who are about to embark on a family cruise vacation!
We absolutely love how this Playmobil Cruise Ship reminds us of our cruise vacations. Fantastic details and a great primer for kids who have never been on a cruise before. What a great gift to tell your kids you are going on a cruise!
Enter to Win a Playmobil Cruise Ship
Contest is open to residents of Canada 18+ and ends on July 15, 2017.  All details are included in the giveaway tools rules and regulations. Good luck!
Details: Recommended for AGE: 4+ years | MSRP: $132.99 CANADIAN AVAILABILITY: Toys "R" Us, Mastermind Toys, Indigo, and Hudson's Bay