Kids everywhere are still excited about seeing fun new Ghostbusters merchandise in stores! We had a chance to review the amazing Playmobil Ghostbusters sets recently and loved being able to introduce the kids to more fun with Ghostbusters! If you have children who are in love with the latest Ghostbusters movie or even the classics from the 1980's, these fun ideas from Playmobil are sure to please!
Fun Playmobil Ghostbusters Sets
Playmobil Ghostbusters isn't just about t-shirts, hats, or the slime. It can also be a great way to encourage imaginative play. Using these fun PLAYMOBIL sets makes it easier than ever to get your kids excited about playtime. Of course, if you have a younger child who is afraid of ghosts, it's also a great way to show how fun they can be!
Both of these Playmobil sets are rated for ages 6 and over.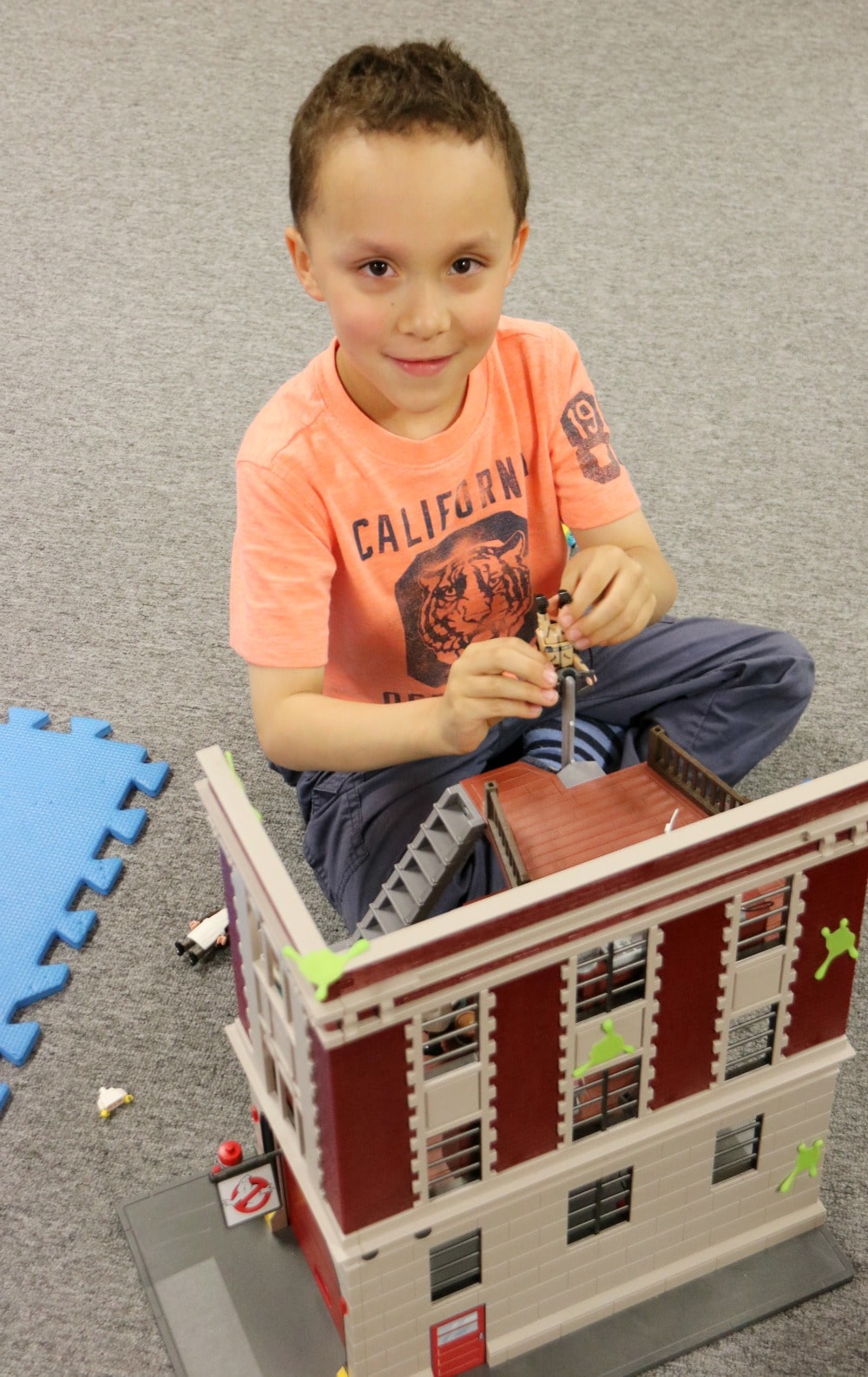 Ghostbusters Firehouse: The Firehouse is the most iconic building in the Ghostbusters series. This kit itself, includes not just the firehouse but the classic heroes from the original movies. Familiarize your children and yourself with the personalities and fun of the firehouse and our favorite characters Egon Spengler, Ray Stantz, Louis Tully, and Janine Melnitz in this kit. It even includes the fun Library Ghost!
This kit includes the following:
Large roller gate that opens by pulling up
Parking space in the underground car park (can park the Ecto-1 in this if you have purchased it in addition to the Firehouse)
Ghost Containment Unit in the basement
Various accessories in the Ghostbusters Lab, basement, and office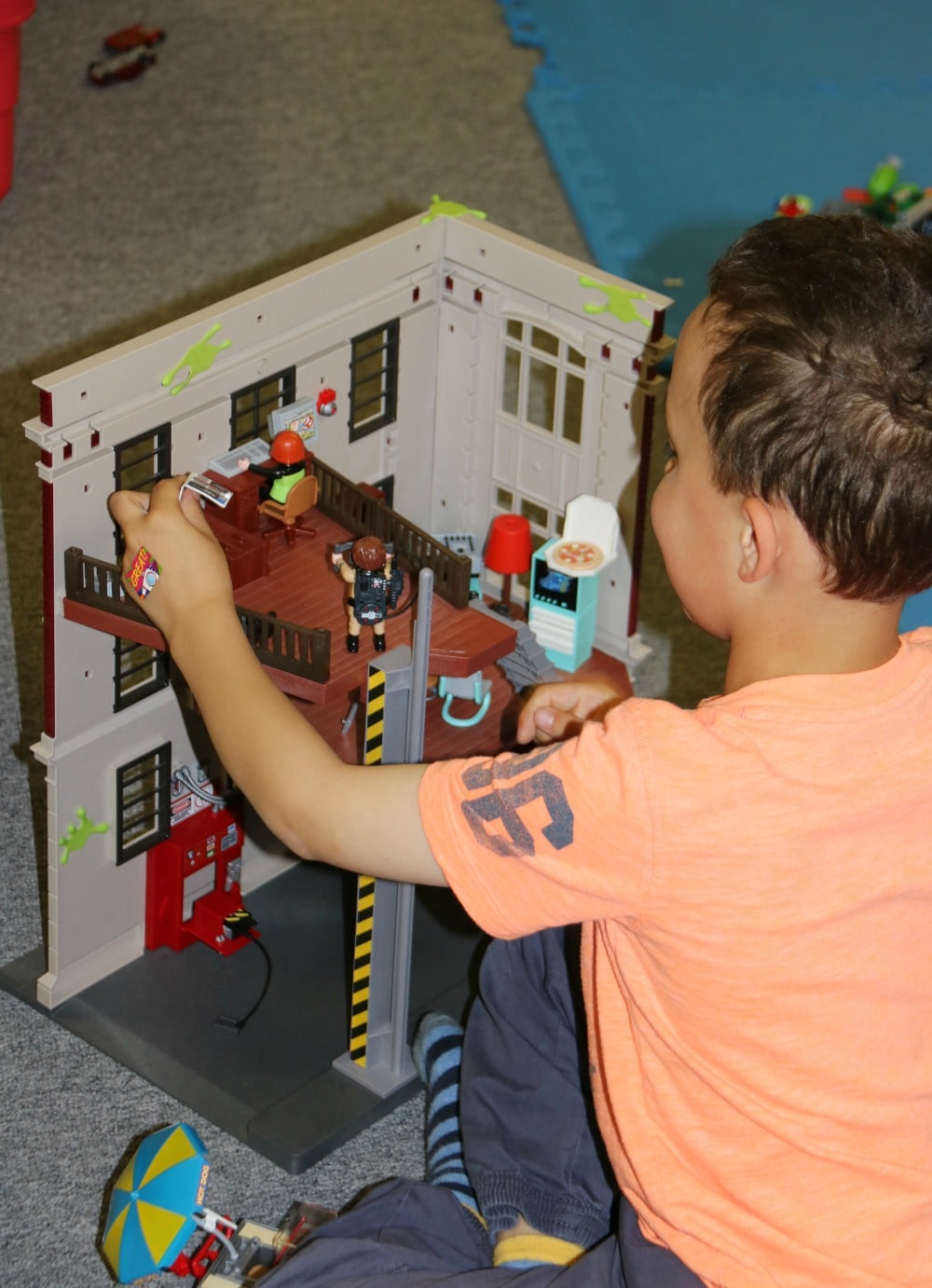 Slimer with Hot Dog Stand: This fun addition to your PLAYMOBIL city is tons of fun. Everyone loved Slimer in all of the movies and TV shows, and of course, what is more, New York City than the hot dog stand? We love how cool this is to set up outside the Ghostbusters Firehouse.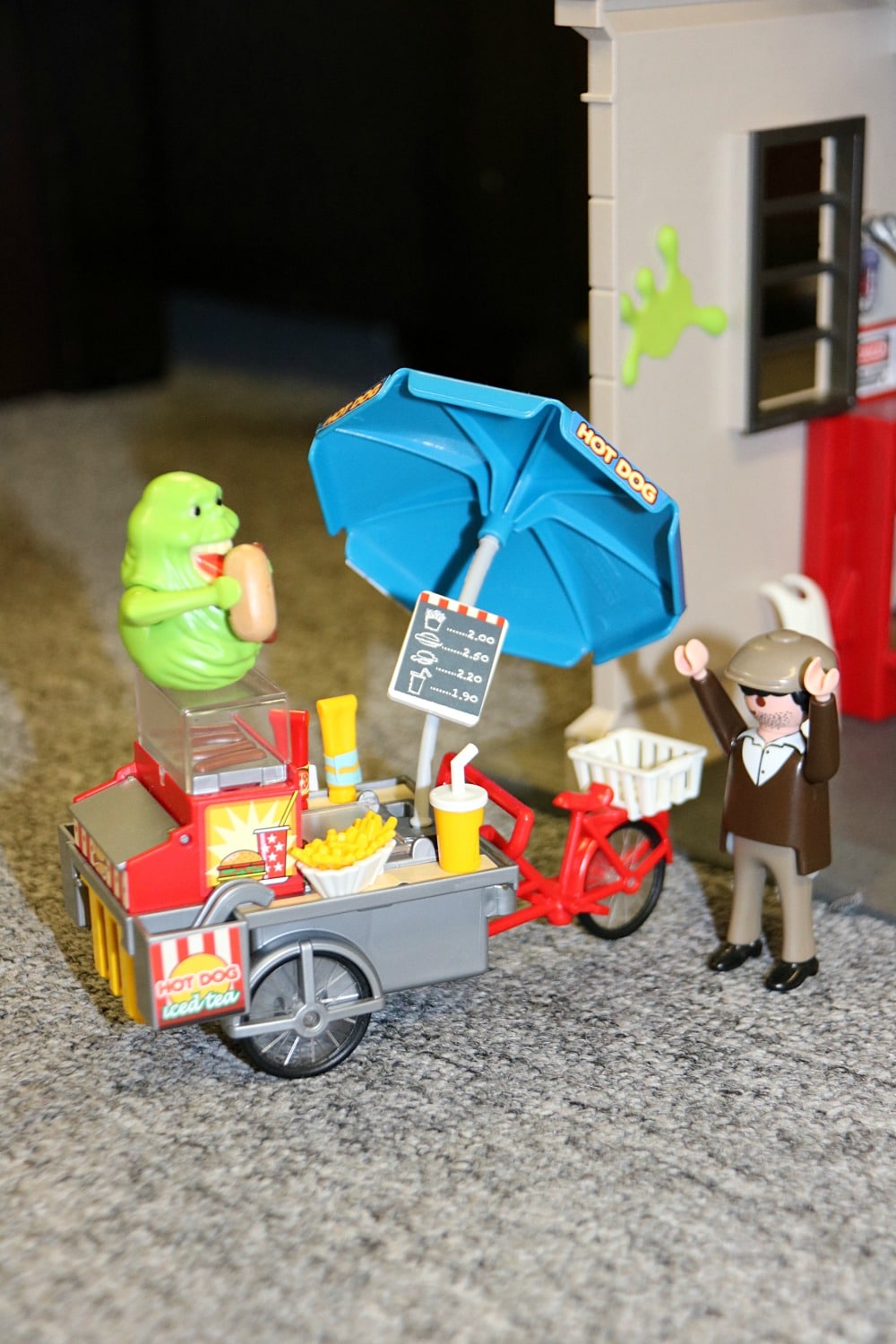 This kit includes the following:
Slimer in PLAYMOBIL format with rotating arms and wrists
Hot dog stand including bike, accessories, hot dog seller, and a silicone slime blower that sticks to surfaces.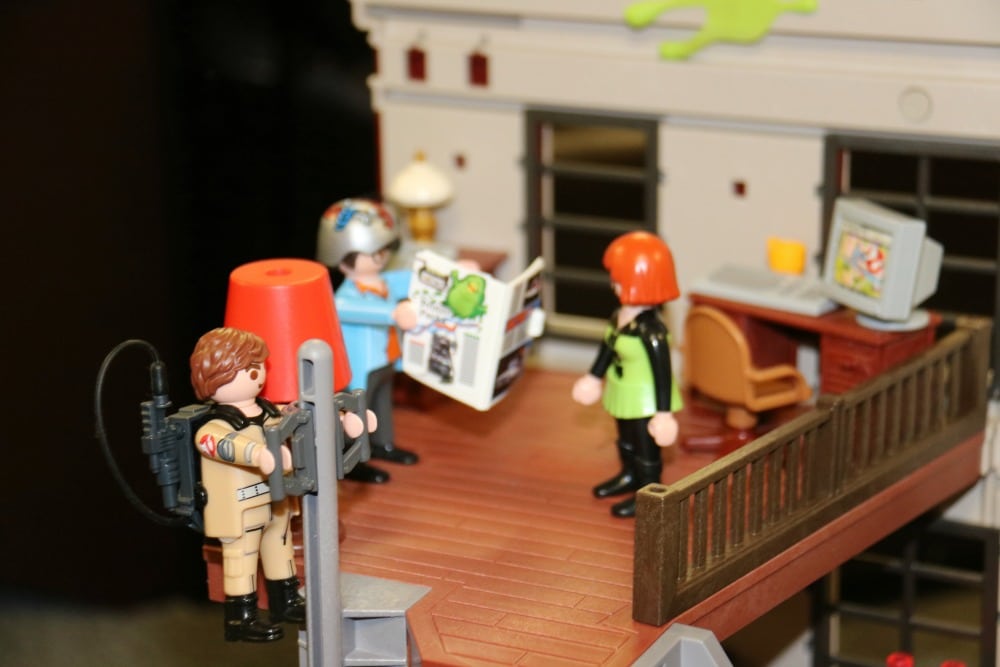 Adding fun Ghostbusters merchandise to your kids Playmobil city is sure to be a hit! These characters are fun family favorites creating great playtime memories and imaginative play kids and adults will love.
Check out some of our favourite Playmobil sets we know your kids will love.
Playmobil Ghostbusters Firehouse Giveaway
Enter to win the amazing Playmobil Ghostbusters Firehouse (MRSP $99.99) Contest is open to residents of Canada 18+ and Ends on July 5, 2017 at 11:59pm. See contest form for rules and regulations.
Disclosure: I was provided with this product to facilitate my review. As always, all opinions are my own.