It's been a hard week, well really a hard month. A busy work schedule, soccer, tutoring, reading logs, homework and more. And the rain, my goodness the rain! I'm sure that like you the day-to-day chores and schedules become a blur of errands, practices and appointments. Each week looks a lot like the last and each morning it's a little harder to get everyone up and moving. My Pinterest-worthy lunch boxes are now filled with the children's equivalent of carb-loading. Popcorn has fibre so it's ok to have everyday, right? Feeling like I need to add sparkle to my life.
Like you I'm counting down the days until summer holidays when bedtimes become later, lunches are enjoyed on the deck and a barbecued hot dog feels like a dinner win! While it's a few weeks away I've started a new routine to add sparkle to my everyday. A new ritual to take some me-time sitting on the deck with a glass of Nestlé Pure Life Sparking water. While it's just the other side of the sliding glass door it's quiet, peaceful and the perfect treat.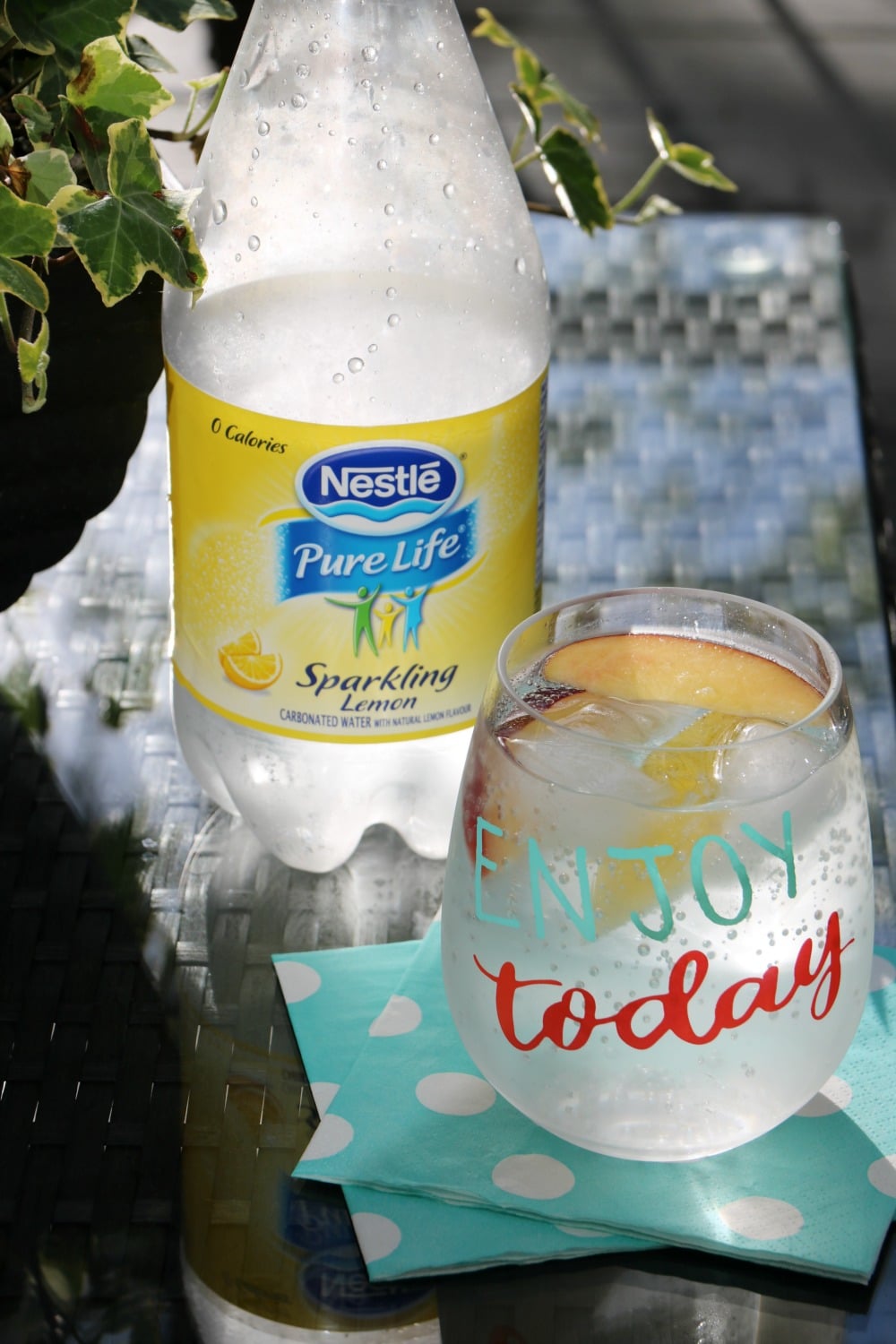 Add a couple of slices of fresh fruit (I love nectarine and lemon), some ice cubes and savour the refreshing Nestlé Pure Life Sparkling Water. I love that it's non-alcoholic, helps me reach my personal water/hydration goals and it makes my day a bit lighter with it's effervescence.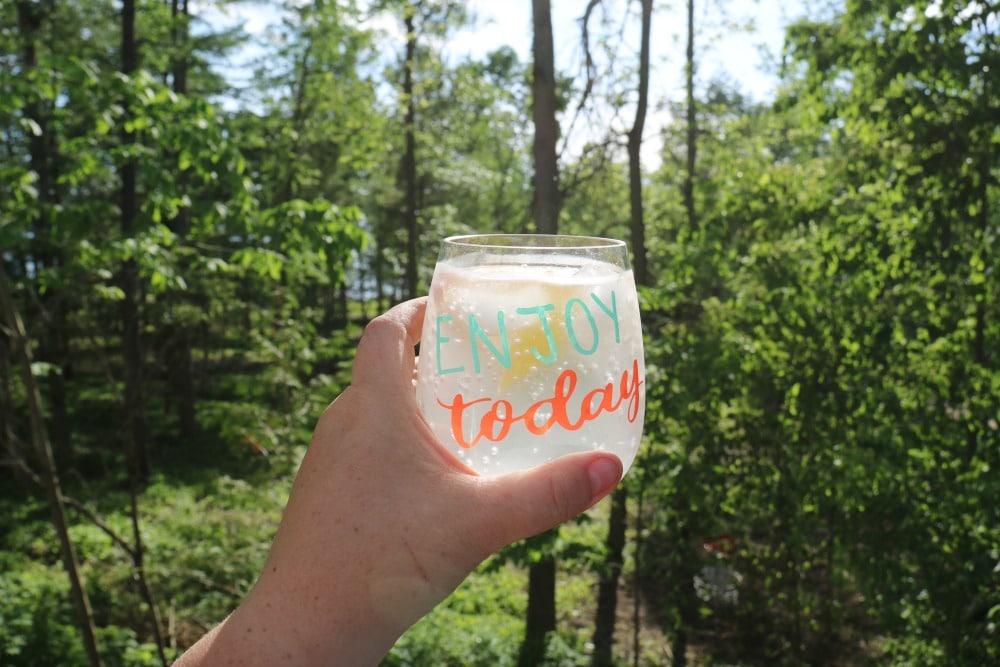 I also love that I am modelling drinking zero calorie fluids throughout the day – plus I feel better!
5 Ways to Add Sparkle to Your Everyday
Light a candle, or a fire – not only is it relaxing but watching that dancing flame is sure to add sparkle to your day.
Raise a toast – whether it's to a day successfully completed or a morning where everyone got out the door on time, celebrate those little moments with a glass of Nestlé Pure Life Sparkling Water.
Have friends for a BBQ or picnic – it doesn't have to be a big event but having those you love close by for a fun evening is a great way to add some sparkle. Check out our summer recipes perfect for a BBQ/picnic!
Sit under the stars – what better way to find some sparkle then a moment looking at those tiny sparkles a million miles away. In the city? check out the skyline and marvel at the beauty of city lights.
Grab a book and put your feet up – while it might not seem sparkly you will definitely have more sparkle if you take time for yourself. Add a class of Nestlé Pure Life Sparkling Water and it's the perfect me-time!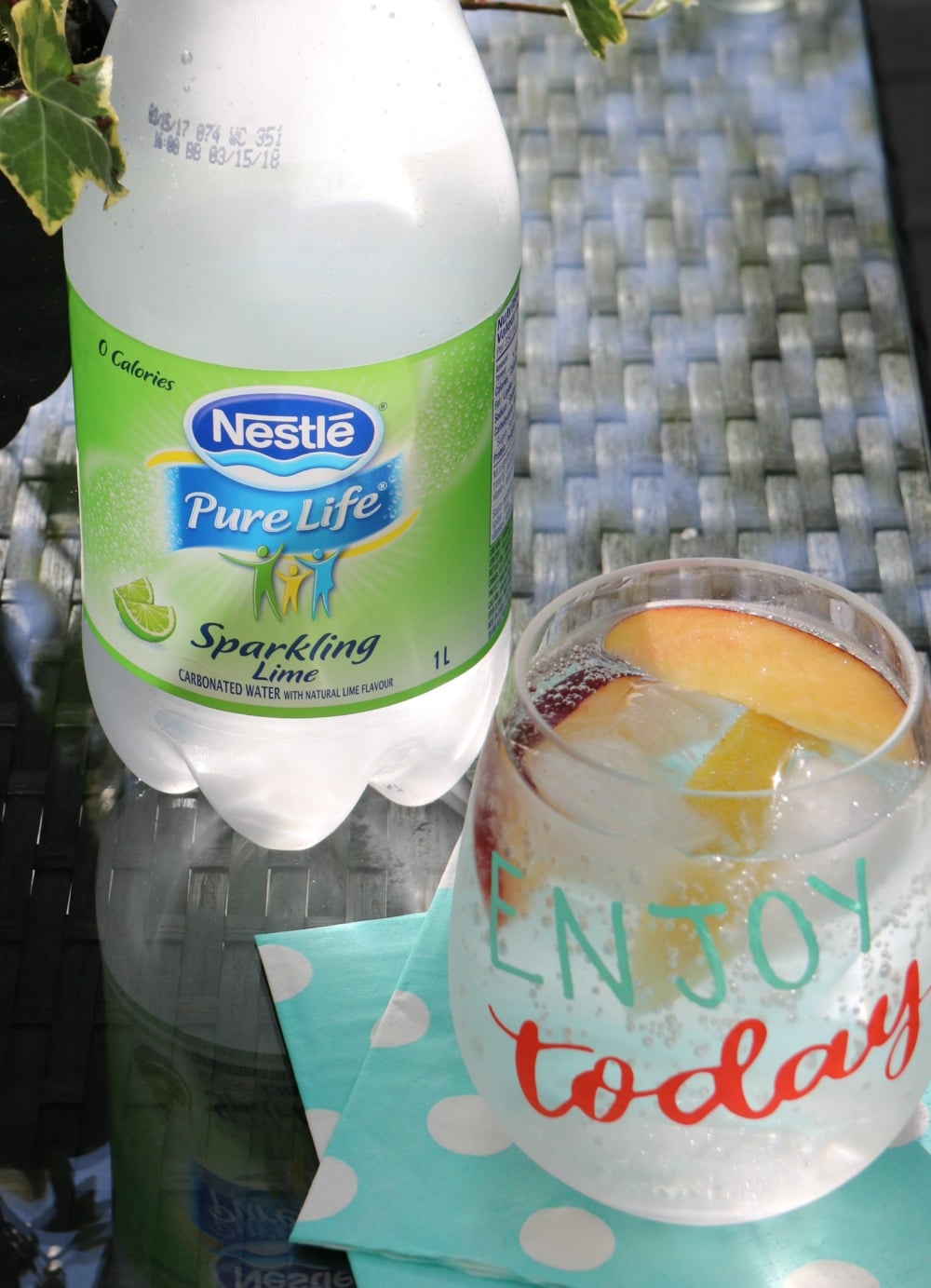 Nestlé Pure Life Sparkling Water has perfectly mild flavour with gentle carbonation. It comes in 1L PET Bottles in Original, Lemon, Lime, Mandarin Orange and Black Cherry.  The 355ml cans are available in Lemon Lime, Raspberry Lime, and Mango Peach Pineapple – so many delicious flavours to enjoy. 

Get more great ideas to add sparkle to your everyday by following Nestlé Pure Life on Facebook.
What's your favourite way to add sparkle to your everyday?
Disclosure: This post is part of the YummyMummyClub.ca and Nestle partnership. I received compensation as a thank you for my participation. This post reflects my personal opinion about the information provided by the sponsors.