Remember the days when you had to gather around your TV at exactly 8pm to what  your favourite show? Then, in my case that would usually be when the signal would drop because of rain, a storm or some other unknown force. The joys of country living! Not anymore, Netflix anytime and anywhere!
While I do miss that family time of gathering to watch a favourite show, I love that we have the flexibility now to make that family time with Netflix anytime. Whether you are sitting down to watch a powerful new show or turning into a family favourite movie there is always time for Netflix whether you are at home, on the road or at the cottage.
Netflix Anytime
Remember when the TV schedule dominated what you would watch and when? Thank goodness you can watch Netflix anytime – whether it's breakfast, after school or 2am there is always something amazing to watch.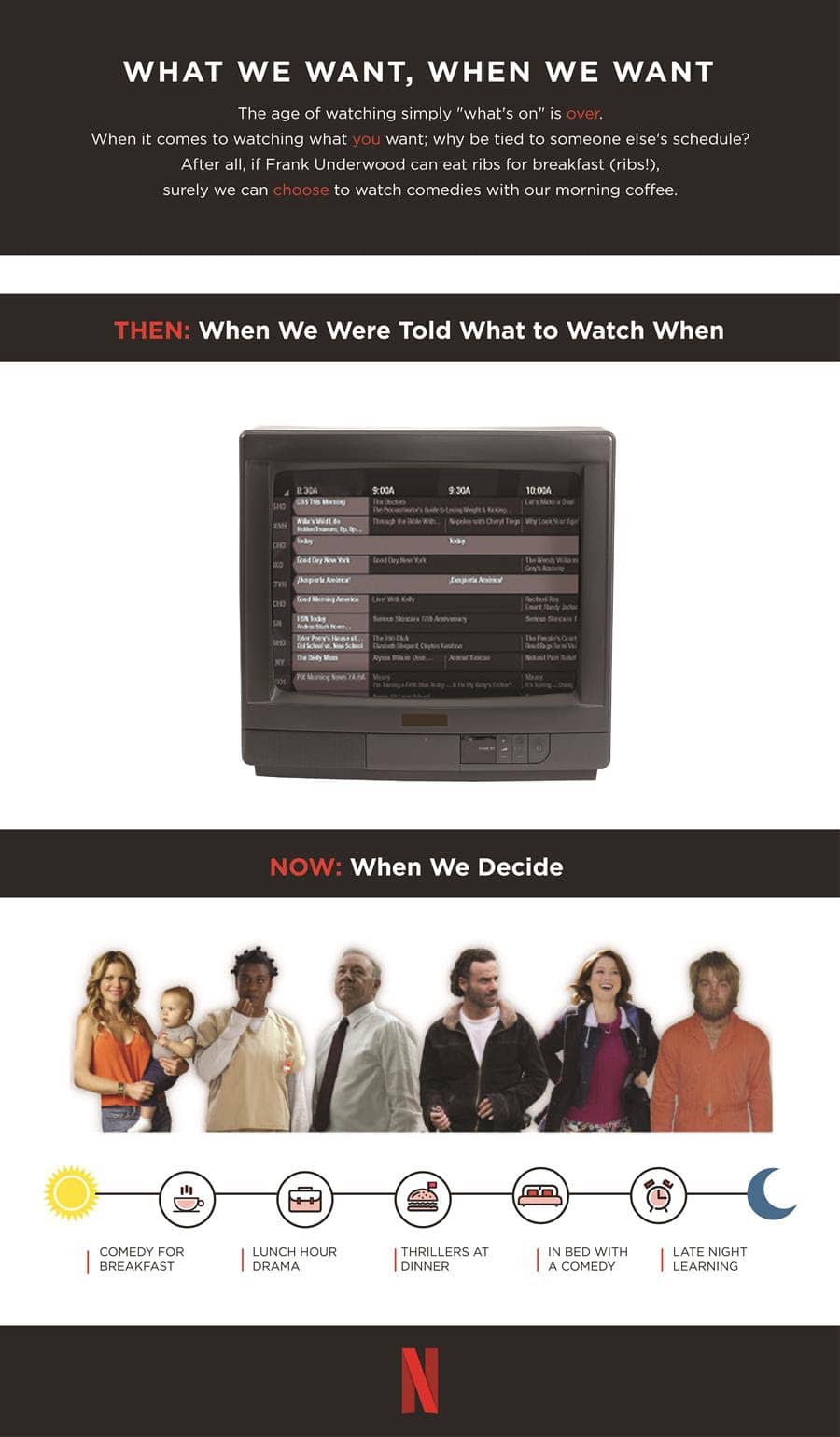 Can't Decide What To Watch?
Check out the Netflix Spinner – add your options and spin for the win!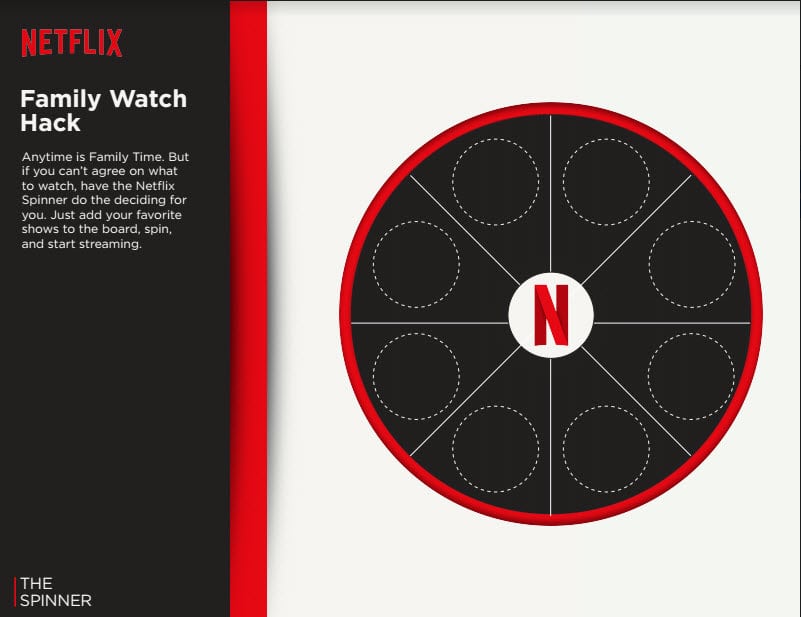 Netflix Download Zones
No Wifi in cottage country? No problem! Check out Netflix Download Zones to ensure you won't be without your favourite shows this summer. Find the time/location that works best for you:
Canada Day weekend
Civic Holiday weekend
Labour Day weekend
Now that truly is Netflix Anytime!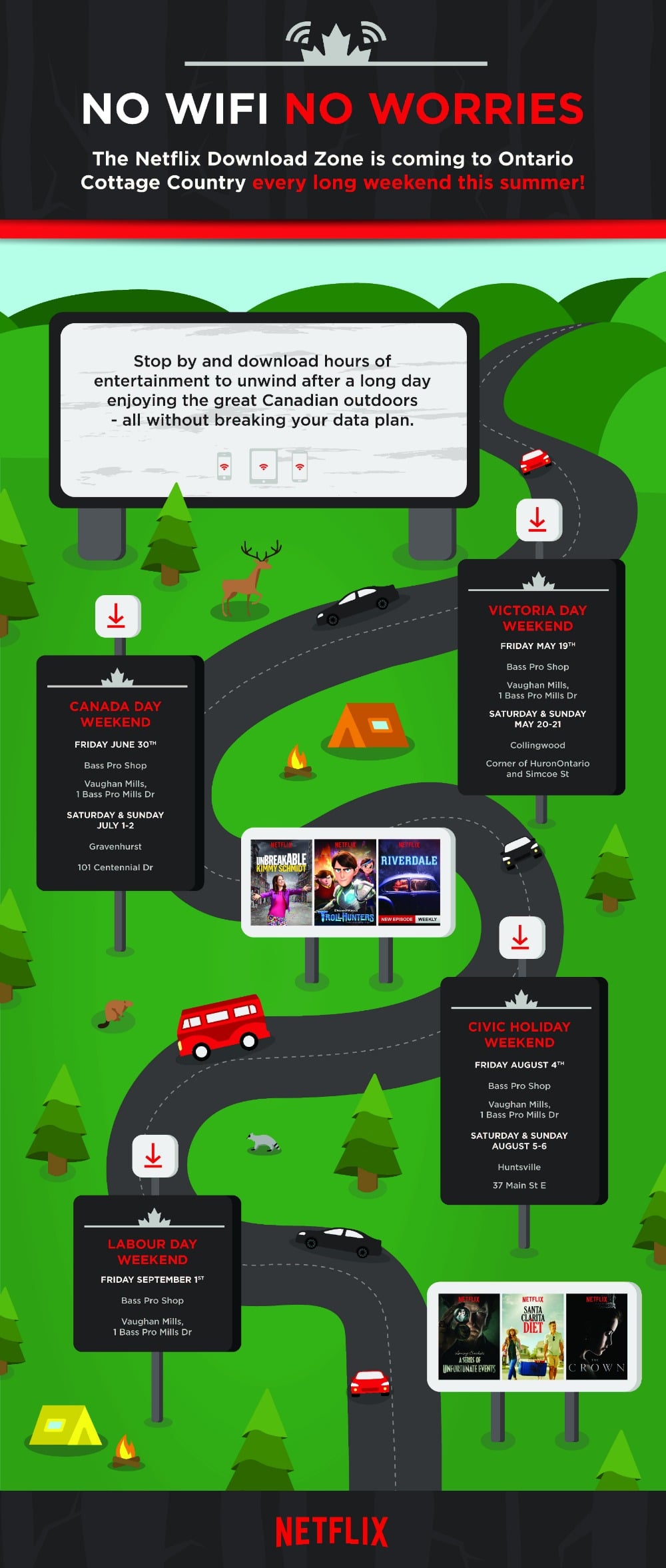 We are wrapping up watching Jane the Virgin, and getting ready to start the next season of our favourites – Bloodline, House of Cards, Homeland and Orange is the New Black.
What will you be streaming/downloading? 
Disclosure: As a member of the #StreamTeam I receive special perks to participate.