Mega Millions Jackpot has been around for 5 years, now, and it's been a resounding success. I and almost everyone I know play the biggest lottery in North America, and we always have dreams of what we'll do when we win the jackpot. Of course, we all have our different takes on what the best use of all that money would be. Here's what I'd do if I won the Mega Millions Jackpot.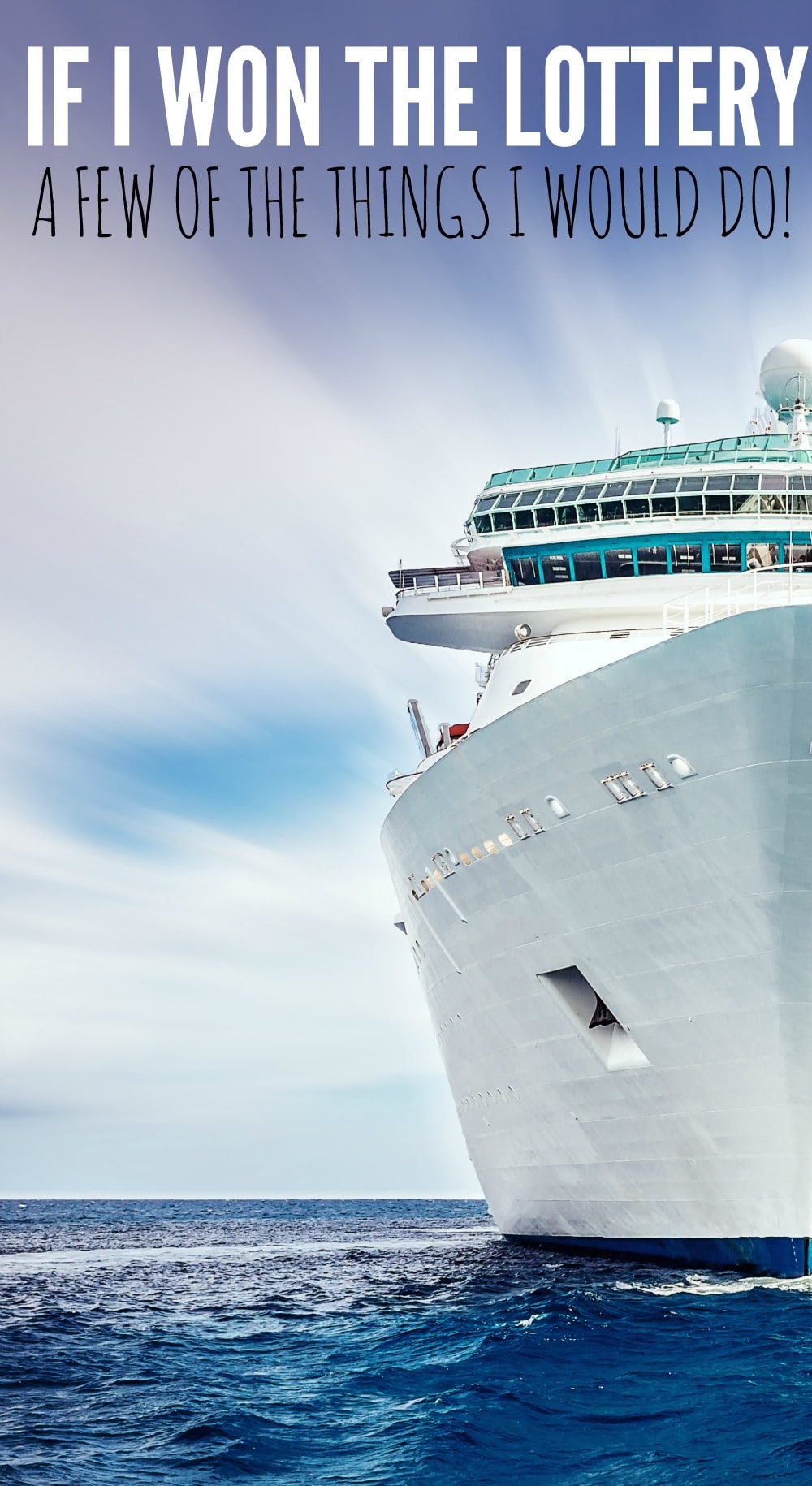 Mega Millions Jackpot Dreams
I don't ask for much, just millions of dollars. ;) Seriously, if I won, you wouldn't see me doing crazy stuff like buying gold everything or getting 10 cars. I'm much more down to earth than that. In fact, my jackpot dreams are quite tame compared to some of the ideas my friends have thrown out there. I'm not saying doing crazy stuff with your money is bad, I'm just saying a civilian space flight isn't for me. LOL Here's what is for me.
Goodbye Work!
The very first thing I would do is change my career situation. I wouldn't stop working on the blog. I love the blog. But I would start doing exactly what I wanted with it at all times. I have had to turn down some amazing opportunities due to financial constraints. That would be a thing of the past!
Travel
I love to travel and winning the lottery would really make that possible! I would love to return to Prince Edward Island – maybe even buy a home there!
Global Cruise
I would love, love, LOVE to use part of my Mega Millions Jackpot to finance an around the world cruise. Circumnavigating the globe on a luxury cruise liner sounds like the best thing ever!
Take Care of the Family
It's not all about me! If I won the Mega Millions Jackpot, no member of my family would be in debt. I would pay off everyone's debt. I'd pay off their mortgages, their credit cards – all of it. We'd all get a brand new, fresh financial start
Charity
Along the lines of "it's not all about me" is charitable donations. I would most definitely divvy out health donations to my favorite charitable organizations. It's always important to give back.
Invest
I refuse to be one of those lottery winners you see that blows everything and becomes destitute. With as much money as you can win with the Mega Millions Jackpot, there's just no reason for that craziness. I would invest a large portion of my winnings and live off the interest while setting up trusts and college funds for the kids.
With Mega Millions Jackpot, It's all Possible
The above is what I'd do if I won the Mega Millions Jackpot. What would you do? The possibilities are endless and so are the ways to win. In fact at Lottoland, you can play US Mega Millions Jackpot and US Power Ball in addition the the Canadian lotto games we all know and love. So head over and follow your dreams – your Lottoland dreams.