Mother's Day Gifts from Hallmark are the gifts that Mom really wants this year. Creative, stylish, functional and fun – these gift ideas are perfect to give for Mom this Mother's Day. Featuring beautiful designs from pattern designer and illustrator, Catalina Estrada Mother's Day Gifts from Hallmark are unique, thoughtful and definitely items I'd love to receive on Mother's Day or any day of the year!
Check out some of our favourites and enter a giveaway for a special prize pack.
Mother's Day Gifts from Hallmark
Wrap and Cards: 
You can count on Hallmark to have top quality cards, gift bags and wrapping paper and these designs for Mother's Day are no different. Love the cut outs and three dimensional designs make the packaging of your gift even more special.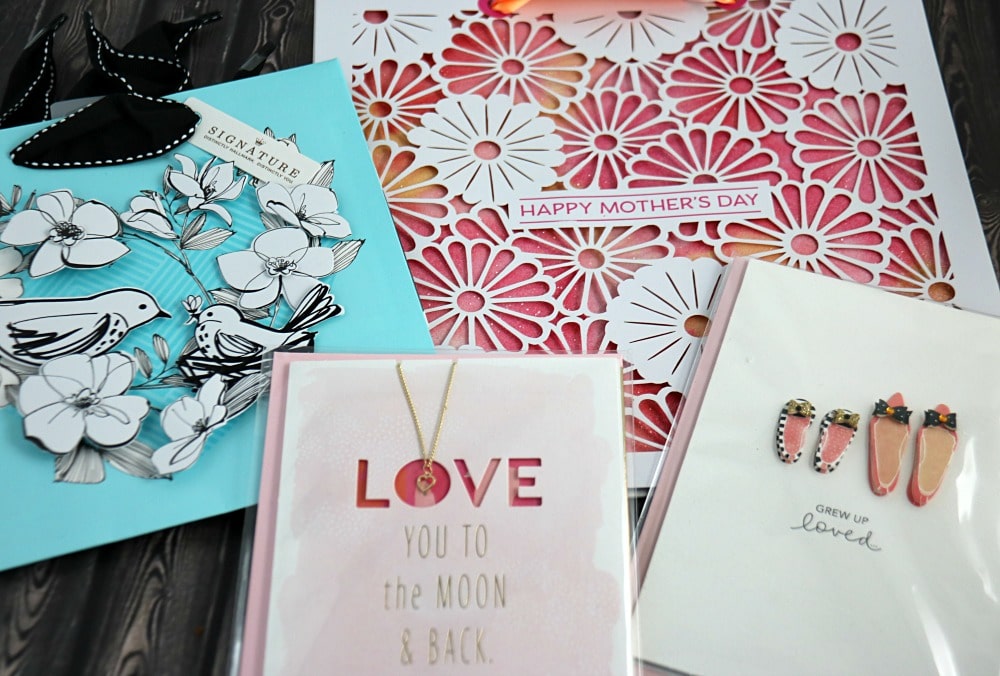 Catalina Estrada Cosmetic Bag, Cuff Bracelet and Notecard
The bright, colourful designs of these gifts are perfect for anyone who loves floral designs. I just love that the notecards are blank inside making them the perfect cards to send a thank you, a note of encouragement or even birthday wishes. Plus, my travel bag got so much cooler with the fun cosmetic bag. Great for long trips or an overnight getaway.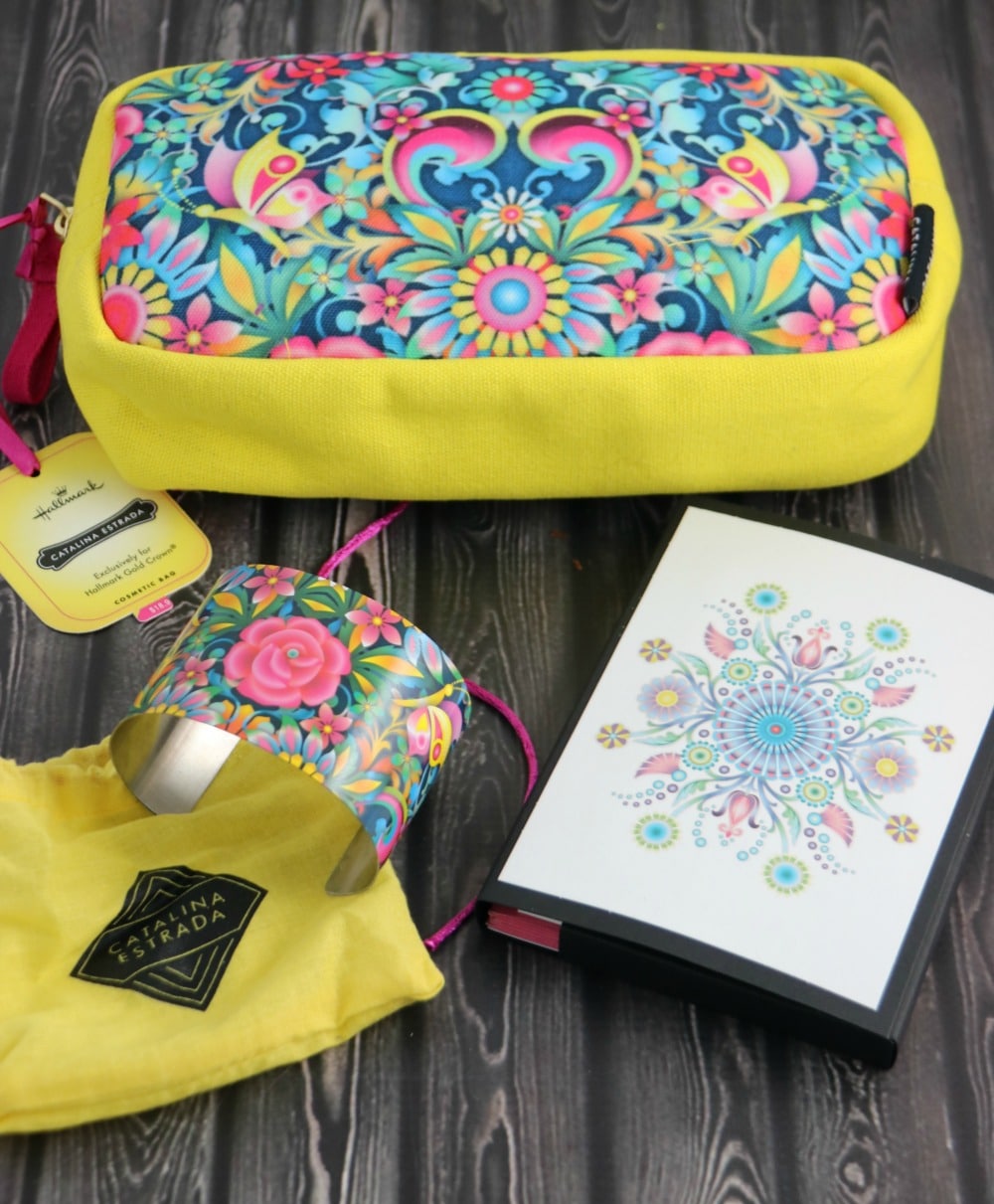 Catalina Estrada Mom Picture Frame and Flourishing Blooms Scarf
Love the stunning colours in the picture frame and scarf. With blue accents it matches my bedroom and most of my wardrobe perfectly!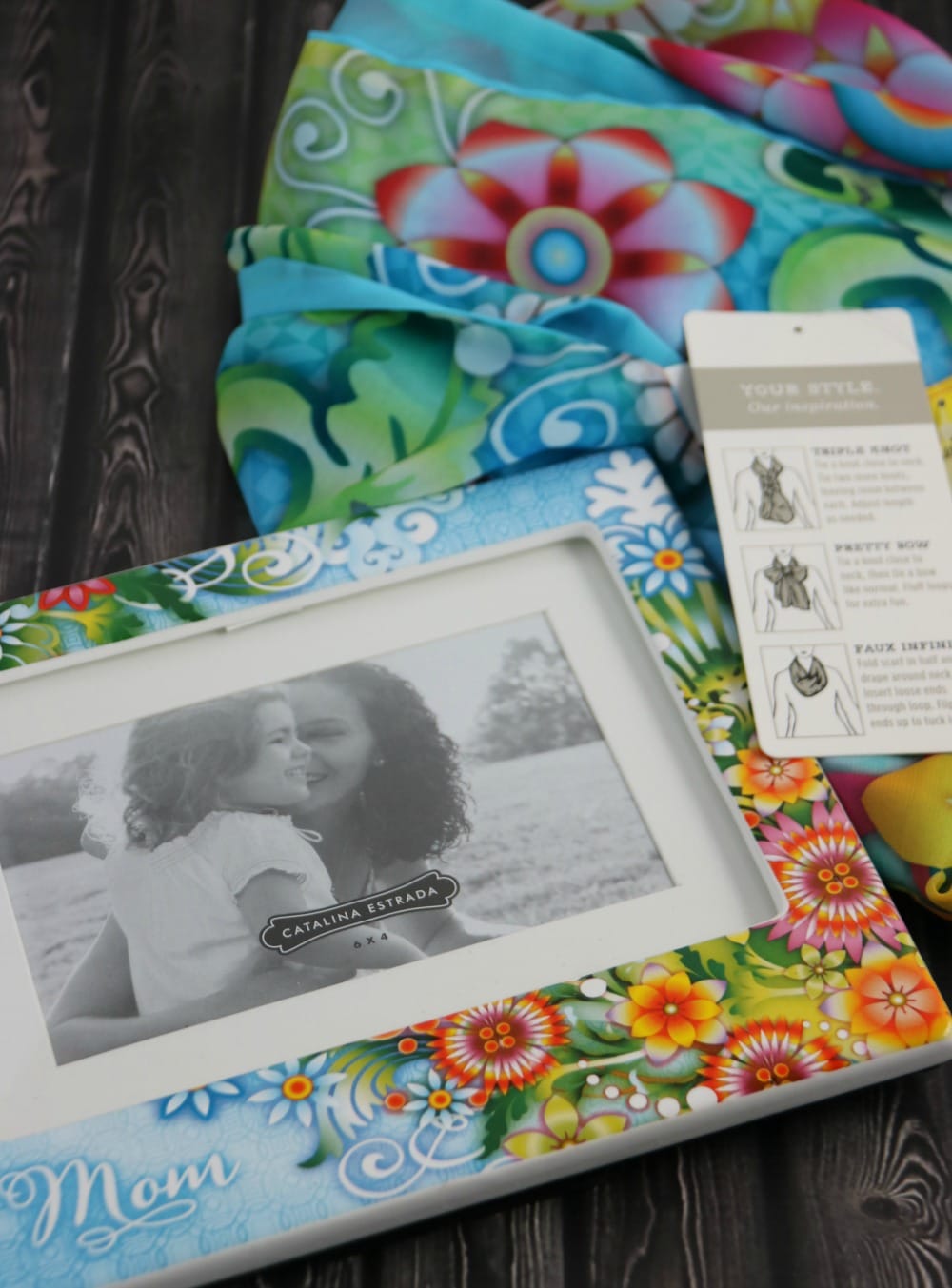 Blue Ceramic Mug with Tea Infuser and Colourful Tea Towel
I love everything about these patterns and details. Filled with colour but also classy and modern you will love how easy it is to make loose leaf tea and brighten up your kitchen.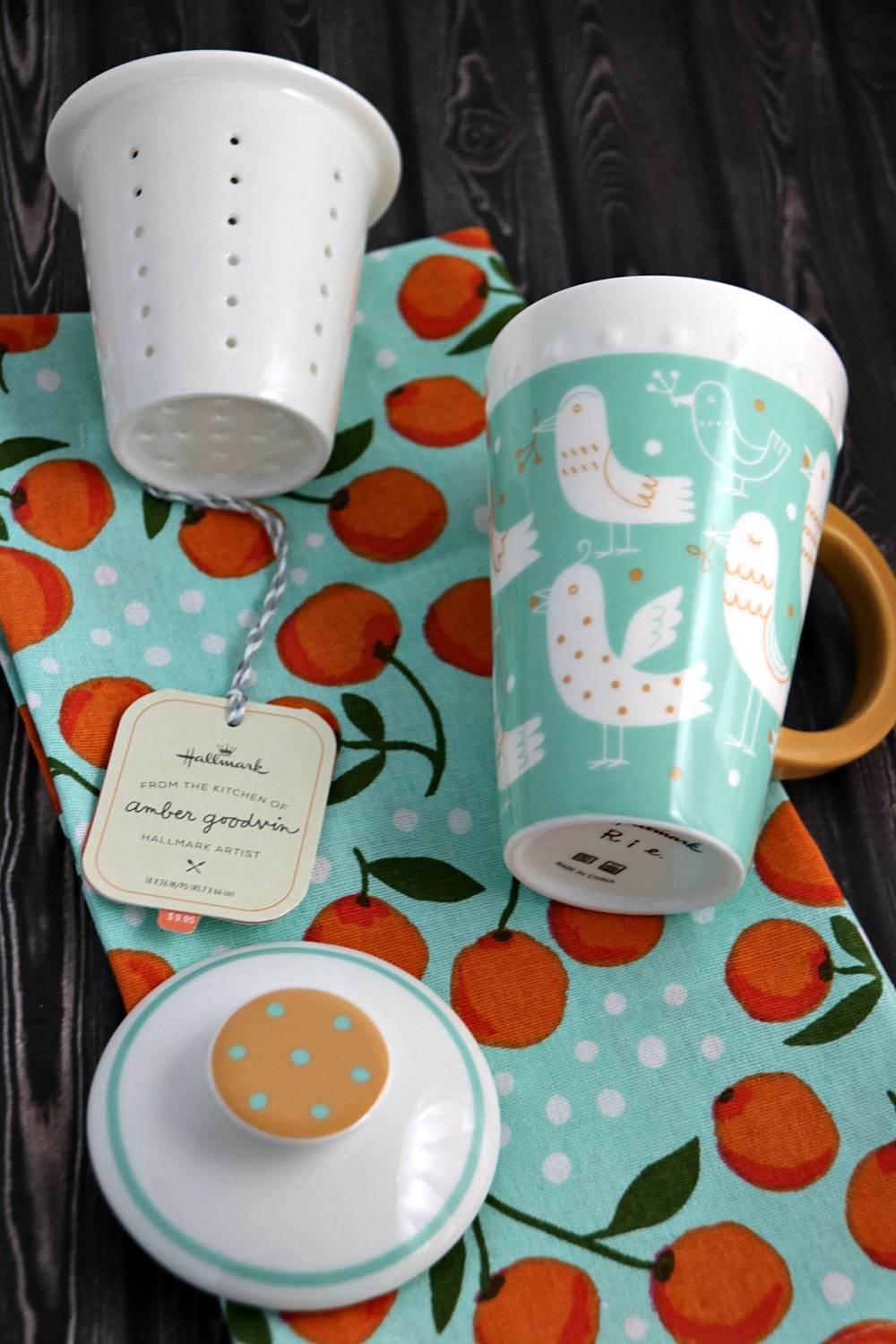 I'm confident you will be able to find the perfect gift for your Mom making this Mother's Day from Hallmark
Mother's Day from Hallmark Giveaway
One lucky reader will get a Mother's Day Prize Pack from Hallmark of the Catalina Estrada Mom Frame ($19.95) and the Catalina Estrada Flourishing Blooms Scarf ($24.95) a gift you'll love!