If you loved Disney's Tangled then you will be excited to know that Tangled Before Ever After is now available on DVD. All your favourites are back and the new songs are really fun.
After all those years stuck in a tower, everyone's favorite "barefoot princess" (Mandy Moore) yearns to make up for lost time. With the help of her true love Eugene (Zachary Levi), pals Pascal and Maximus and daring new friend Cassandra, Rapunzel postpones her wedding and royal duties to defy danger and boldly explore life beyond Corona's walls. Sparkling with fun, adventure and music from the legendary Alan Menken, Tangled Before Ever After is a magical movie event!!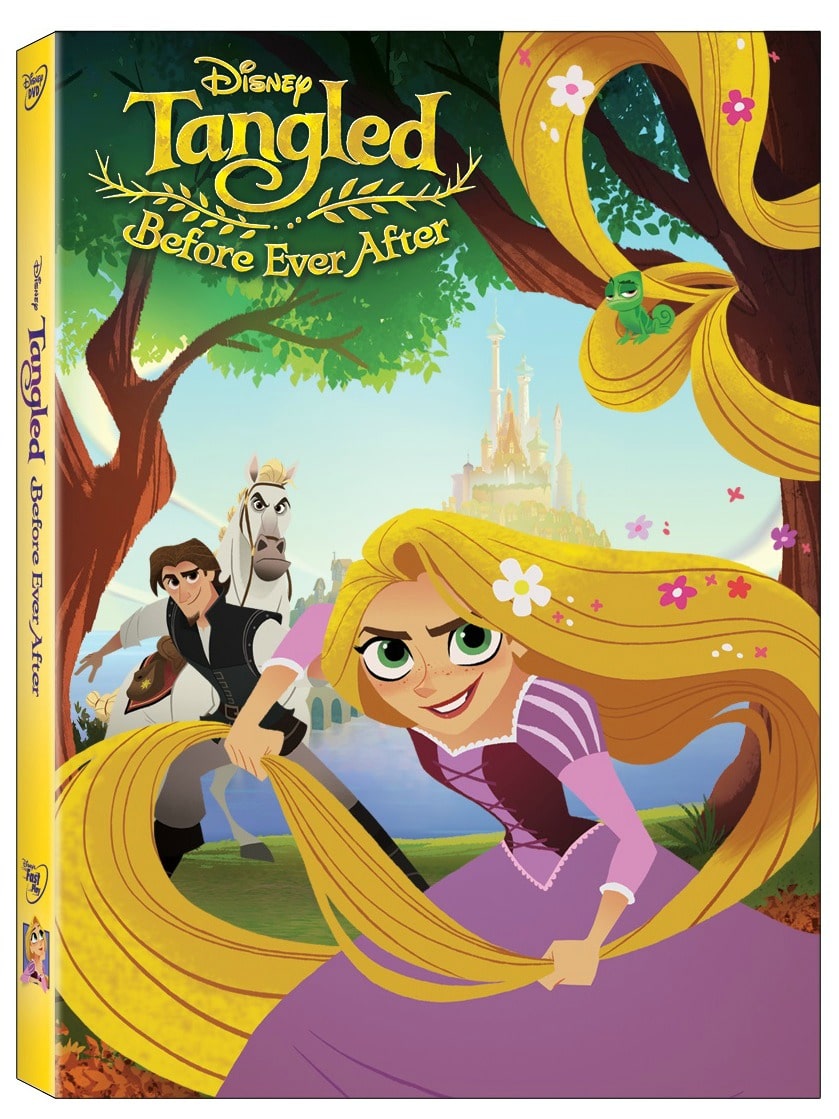 The boys and I enjoyed the story and while it looks very different than the original. The animation is different but once we got into the story we enjoyed it as it's own stand alone movie. Hearing Mandy Moore and Zachary Levi reprise their roles bring authenticity and familiarity.  My favourite part? That this Disney Princess is all about finding herself beyond the walls of Corona. If you are looking for family fun then Tangled Before Ever After is a great watch!
Tangled Before Ever After DVD Giveaway
Enter to win a copy of Tangled Before Ever After on DVD. Contest is open to Canadians  18+ and closes on May 18, 2017.
Disclosure: I received a copy of this DVD to help facilitate my review. As always, all opinions are my own.