Sears Canada is bringing exciting changes to its customers. To celebrate these exciting changes Sears Canada opened a pop up boutique store #weveCHANGED at 322 1/2 Queen St. in Toronto on April 8, to showcase their new brands and design. From hot fashion to fantastic accessories you can find stunning clothes for every occasion. Check out this outfit modelled by Andrea Bain, host of The Goods. With this new pop up shop and new products featured in stores and online you cannot go wrong with making Sears Canada your choice for stylish clothes you'll be excited to tell everyone that you #GotItAtSears!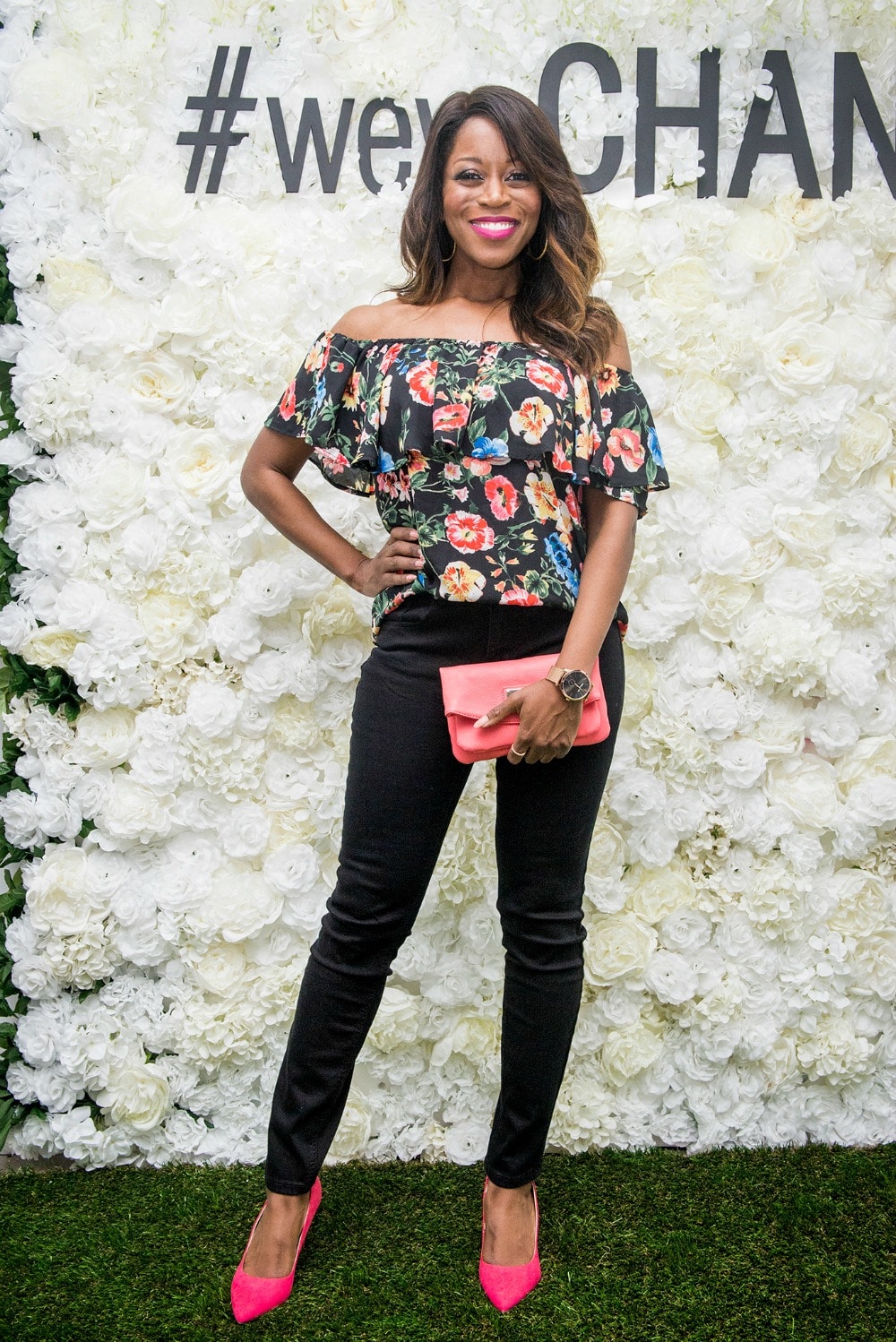 In addition to the pop-up shop #weveCHANGED, another piece that is pivotal to their reimagining is, The Cut @ Sears. This is an off price brand offering quality in fashion and home decor at affordable prices. The price tags include a "compare at" price to give you an idea of the between 30 to 60% savings you are receiving without having to sacrifice quality. Check out these amazing items we know you'll love from The Cut @ Sears.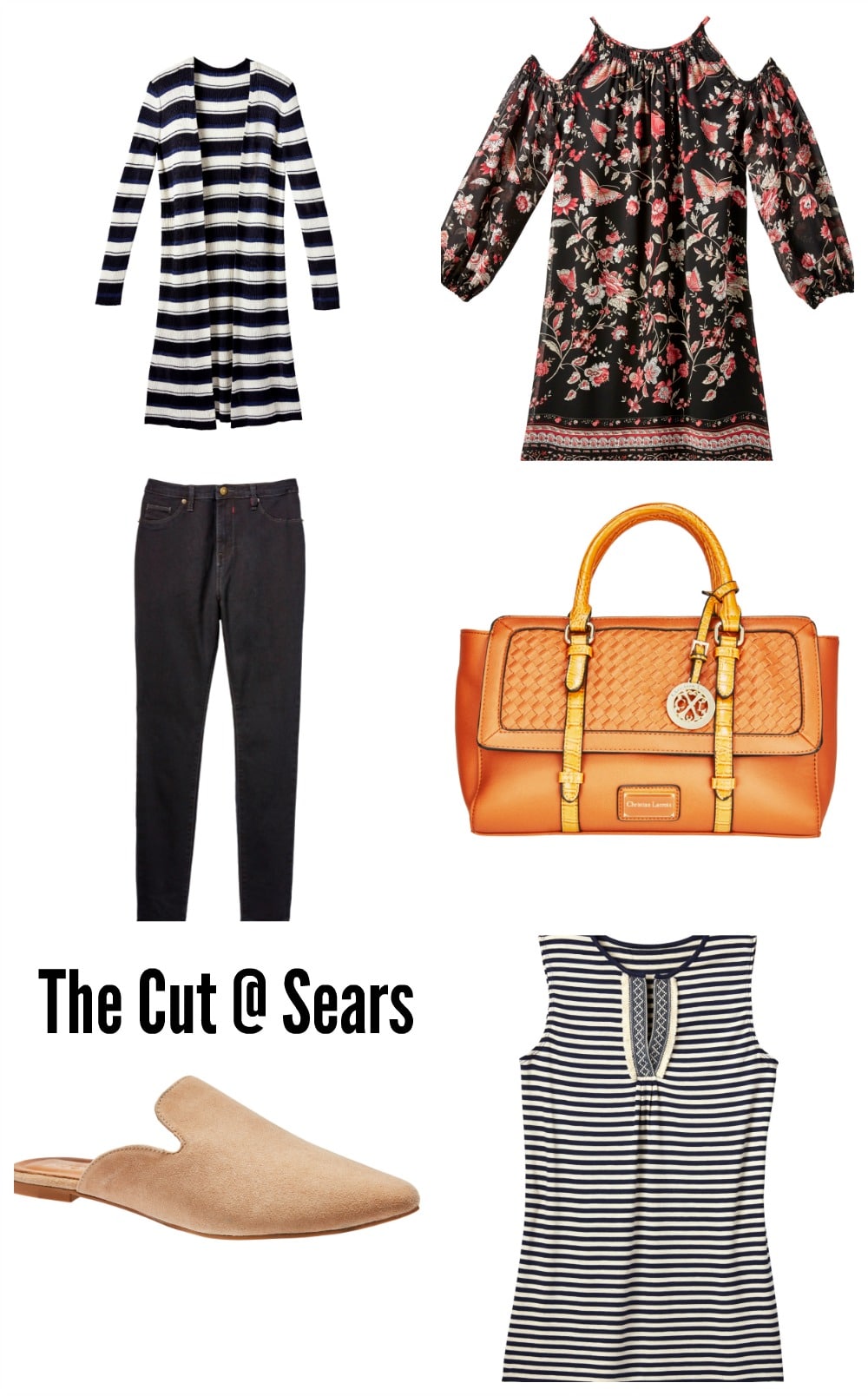 Fun colours, styles and patterns to make your Spring wardrobe come to life. With so many fantastic items at discount prices you'll be changing your style at a fraction of the price you'd regularly pay.
In addition to the creation of the pop-up shop #weveCHANGED, and The Cut @ Sears,  Sears Canada has also taken the bold step of reducing the 64 private label brands they had to one brand, the Sears brand (Kenmore and Craftsman are unaffected) creating the new Sears-label essentials. The Sears name is now on all the apparel it designs and sources from Toronto, Montreal and New York. The Sears name stands for quality fashion at reasonable prices. Check out the innovative retail approach at the #weveCHANGED or at your local Sears store.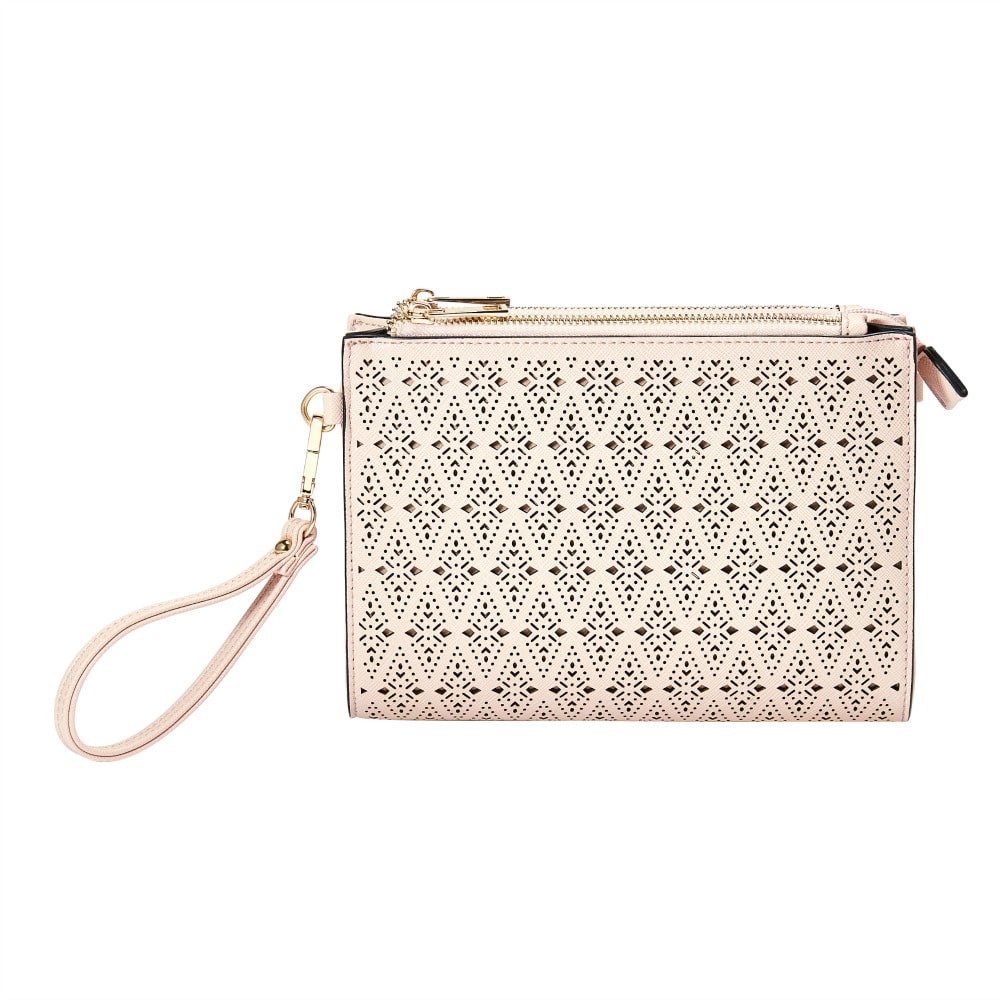 If you see this awesome perforated cross body bag (only $39.99) be sure to pick one up for me! It would be perfect for looking stylish while keeping hands free while I'm on-the-go.
If you haven't been to Sears Canada recently, now is the time to check out it's innovative, new and exciting Sears-label, Pop-Up Shop #weveCHANGED and The Cut @ Sears.
Disclosure: This is a sponsored post for Sears Canada through YMC. As always, all opinions are my own.