How often are you on the run and trying to grab something to eat but are discouraged by the options? Finding good for you food on-the-go is challenging. With so many Canadians eating on the go it's great news that Second Cup has a Better For You Menu catering to your nutritional needs without sacrificing flavour and convenience.
As a busy mom the Better For You Menu offers a good nutritional choice on the way to soccer practice, school meetings and on road trips. Right away you will notice that this creative menu of items made with quality and healthy ingredients is exciting. The 100 % Canadian owned and operated Second Cup has succeeded in bringing menu items that emphasize positive food choices including greens, fibre, whole grains, protein and essential vitamins and minerals.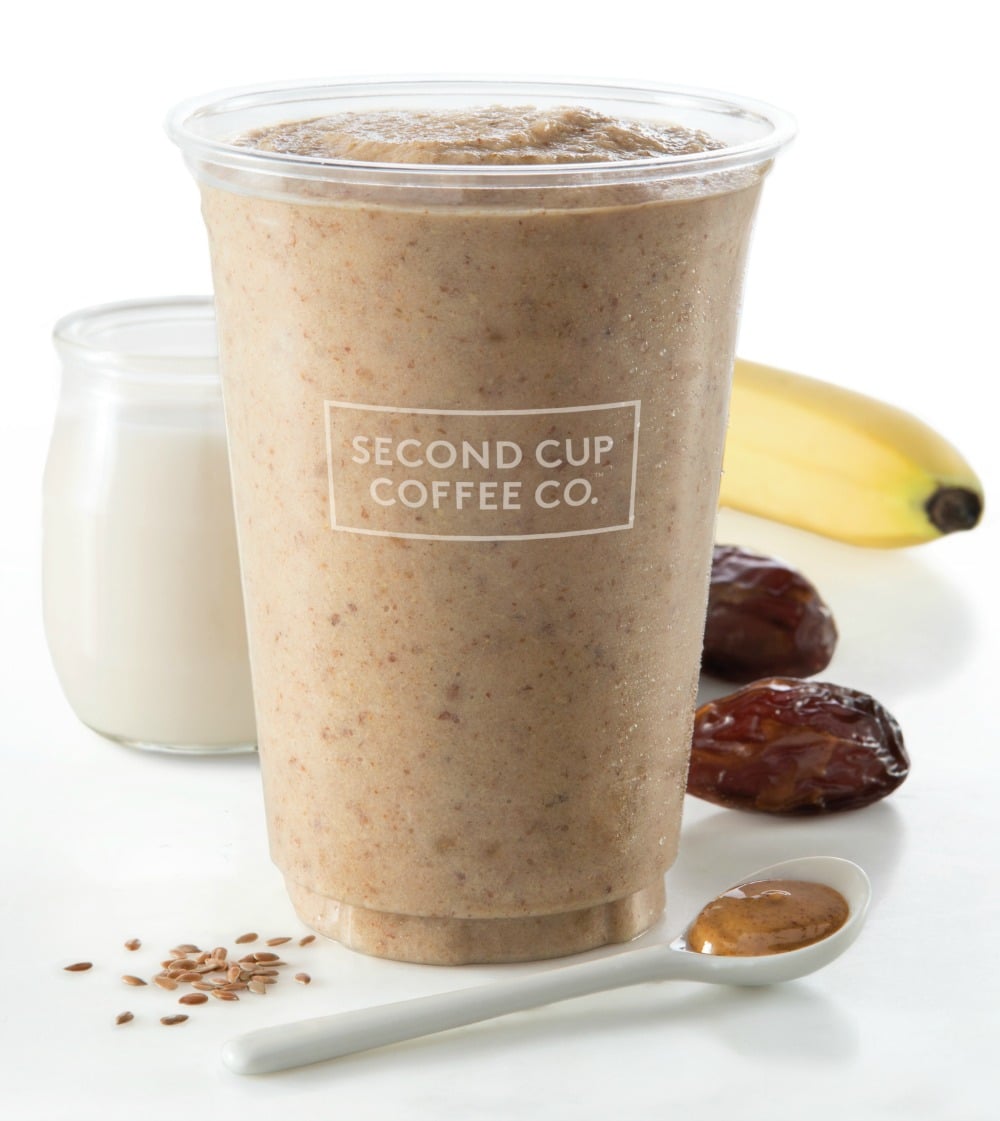 When I went to my local Second Cup I quickly found the menu items and ordered them with ease. I was excited to try the new Almond Date Smoothie as I absolutely love those two flavours. I paired it with the Mango Yogurt Overnight Oats with Chia Seeds and the Egg White, Kale and Feta Breakfast Wrap for a delicious, filling and amazing meal.
The smoothie reminded me of oatmeal with a subtle cinnamon taste that wasn't overly sweet but really filling. Next time I would get the Smoothie for breakfast or as a meal replacement because it was thick, satisfying and full of energy. The Mango Yogurt Overnight Oats with Chia Seeds was thick, creamy and truly amazing. I was sad when I finished my container and bought one to take home to have the following day. Loved it!

Finally, the Egg White, Kale and Feta Breakfast Wrap was everything I wanted in a breakfast or lunch wrap. It was full of delicious flavours, low in fat and tasted delicious. This will be my go-to breakfast/lunch wrap from now on.  Truly the perfect on-the-go meal.
Second Cup's Better for You menu consists of a variety of delicious items. There are two smoothies (available at all cafes for $5.95), a Strawberry Banana Glow Smoothie with fresh bananas, yogurt and flax and the Green Mango Boost Smoothie with kale and spinach and a whopping 11 grams of protein to give you a boost.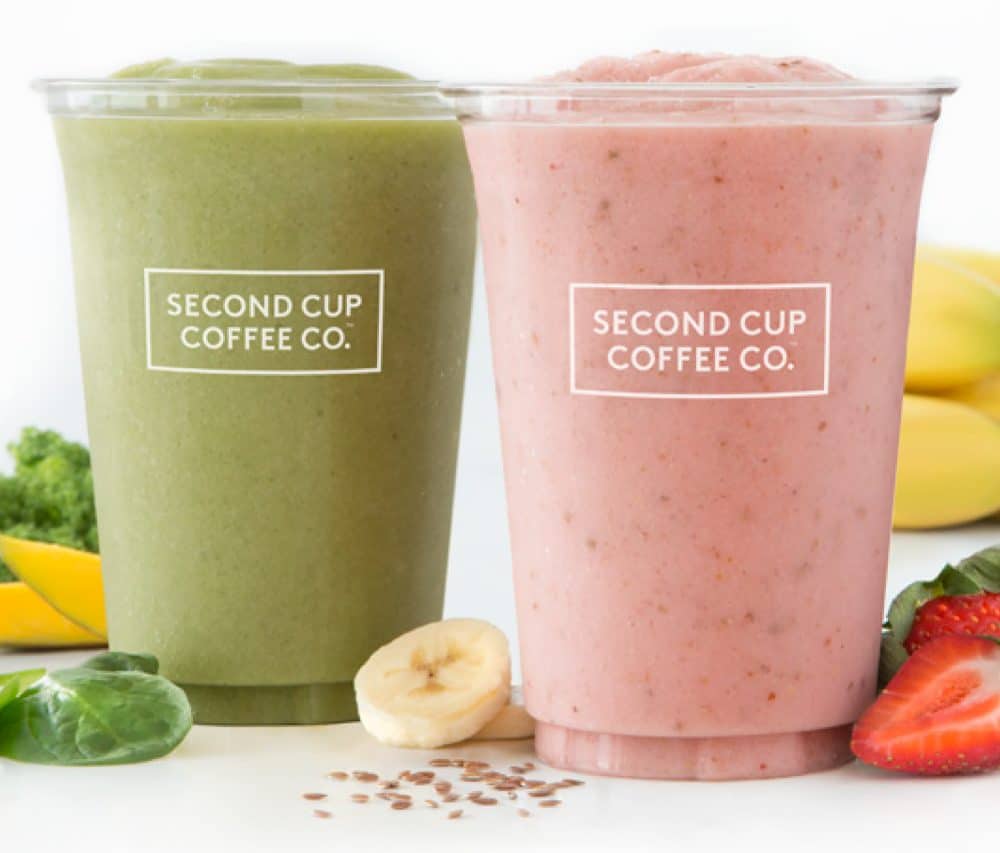 Since Second Cup understand that lean protein is critical for a healthy meal you will also find a huge protein boost is the Egg White, Kale and Feta Breakfast Wrap. This protein powerhouse also includes sun-dried tomatoes and a slice of fresh tomato. What a delicious change from boring breakfast sandwiches. The wrap is available in select cafes for $4.25 to $4.95.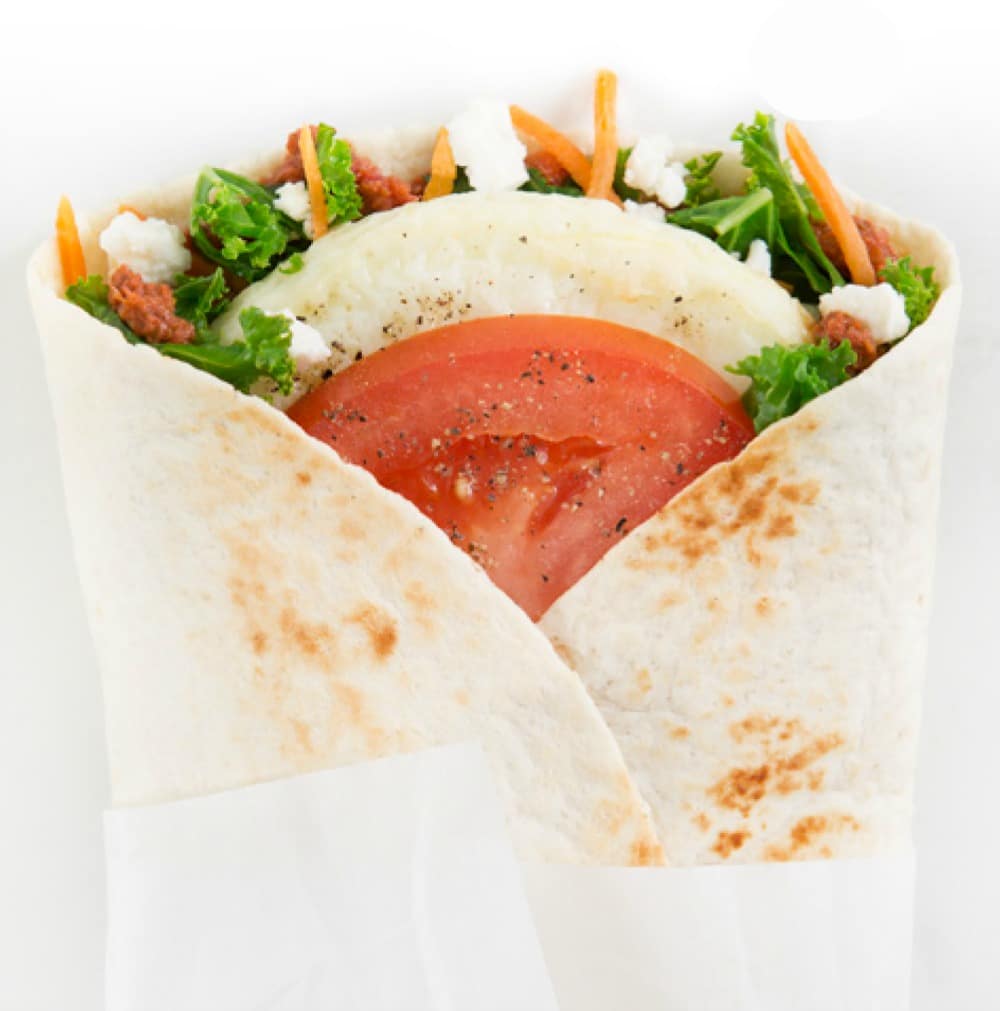 The last item is the Overnight Oats with Chia seeds. The oats are creamy and the chia seeds crunch and to top it off you have the choice of low fat strawberry or mango yogurt. A flavour and texture dream for your mouth. This item is available at select cafes for $3.75.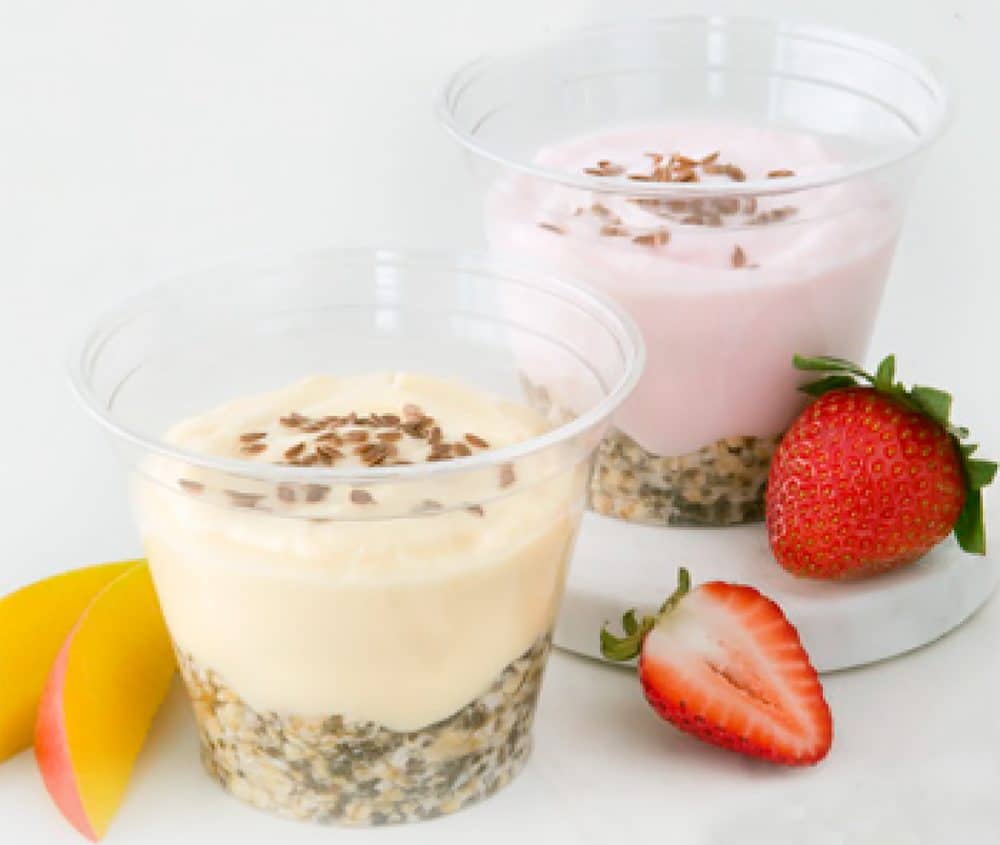 Check out store locations and find Second Cup on Twitter, Facebook and Instagram.