Today we are celebrating 5 years of Family Food and Travel. It feels both crazy and exciting at the same time. It's a milestone I had never thought about on this day in 2012 when I hit publish on my very first blog post "One Sniff and I was Transported" when I was searching for an outlet for my love of writing. I had always wanted to write a novel, publish a cookbook, create a travel journal and a non-fiction tell-all with tips on travelling with and raising twins. A close friend at the time suggested I write on a blog and then one day I could put those ideas together into a book if I wanted. It seemed like the perfect way to capture what I was thinking and feeling and get started without sitting down to tackle writing hundreds of pages with twin toddlers and a full time job.
From that first post, so much has changed. My twin babies are now in Grade One, my marriage disintegrated, I got divorced, started dating and found love again. I've changed my travels from Greece and Kenya to Florida, upstate NY, Ontario and Prince Edward Island. I've taken my boys on two cruises, travelled through 6 U.S. States, 3 Canadian Provinces, Mexico and the Caribbean. We've logged thousands of kilometres and loved every minute of it.
I've baked, grilled and created so many recipes. I've shared family favourites and new experiences creating a collection of recipes that I'm proud to share with the world. While my photography has certainly improved over the last 5 years my sweet tooth has not subsided! Whether you stop by for my cupcakes or a new family recipe we're so glad you came, pinned and tried them at home. It's amazing to me that so many of you have created a recipe I've recommended.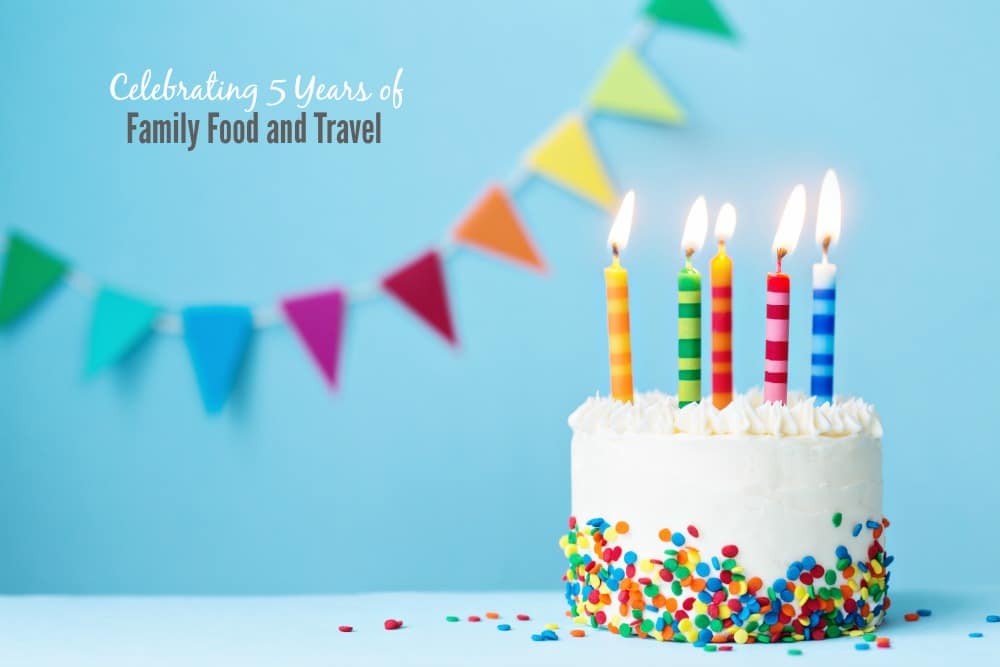 Celebrating 5 Years of Family Food and Travel
To celebrate we thought we'd share some of our favourite moments of the last 5 years. From recipes, to travel and musings on motherhood we hope you like these posts as much as we do!
Motherhood
Motherhood has truly been the greatest gift and experience I've ever been a part of. From those first weeks pregnant to delivering twins at 32 weeks to the amazing young men my boys have become it's hard to believe all of the experiences we've had. From their first airplane trip to first steps I marvel at their resiliency and strength.  I love their laughter and sense of humour and appreciate every snuggle and hug I get. It's so easy to forget the hard times. the stitches, the tears and the pain. I chose these posts as my favourites because I believe the speak to the heart of motherhood – the joys, the struggles and the laughter!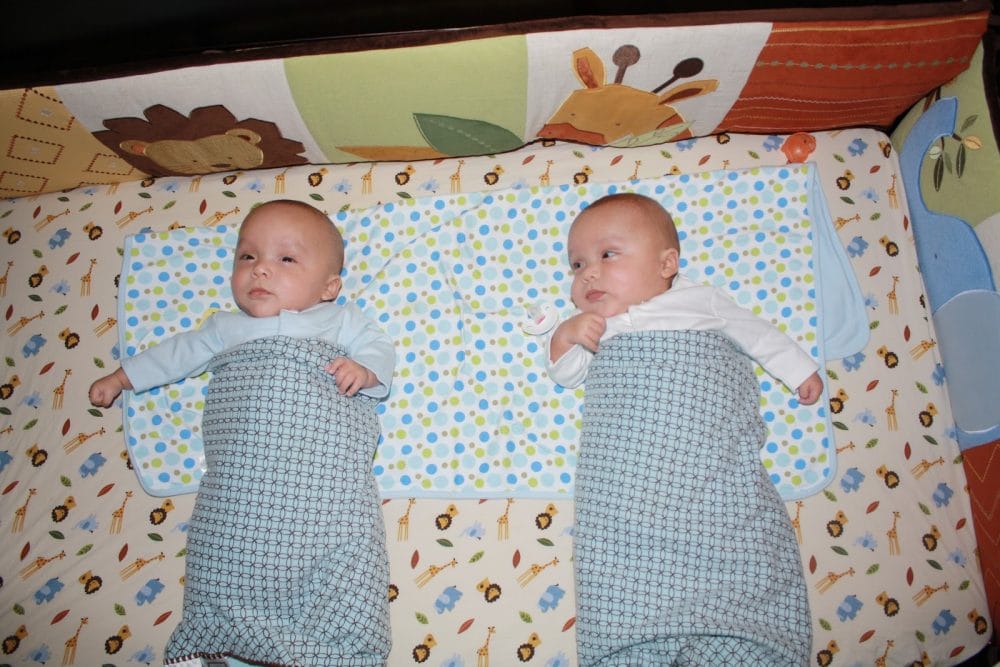 Finding Out I was Pregnant with Twins
10 Things I Miss About My Life Pre-Kids
10 Things No One Tells You About Being a Mom
The Mom Juggle: Why Work-Life Balance Doesn't Exist
Recipes
How do you pick from thousands of recipes a few favourites? I chose our most popular round-up, and our family favourites that we make time and again. I often pull up the recipe on the site to cook from at home. That means these recipes get used often. Whether I'm preparing to feed a crowd Spaghetti and Meatballs or I'm rushed and throwing chicken in the slow cooker you will find these recipes fit easily into your weekly meal plans. Plus I've included a yummy muffin and a perfectly delicious cupcake. All the food groups, right?
Homemade Spaghetti and Meatballs
Slow Cooker Chicken with Hoisin Sauce
Pink Marble Cupcakes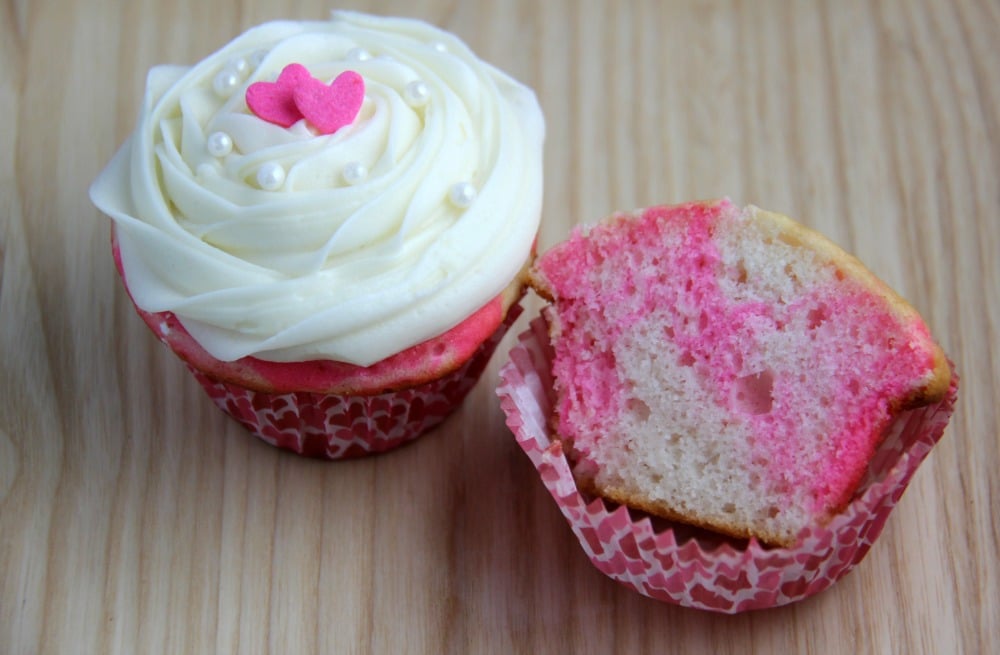 Travel
We love travel so much that you cannot utter the word "hotel" at our house for fear that my boys will start packing to go! My love for travel came from my childhood road trips and I've always wanted to instil that in my boys. I dream of taking them to every continent in the world (still have 5 more to go!) and allowing them to experience different foods, cultures, languages and landscapes. It's so important to me to get out and explore and learn about myself in the process. Plus, what better family time than in the car with everyone for a long road trip? Choosing our favourite travel posts was the hardest of all because we have loved everywhere we have gone. So, I chose some tips, Canadian, European and American locations.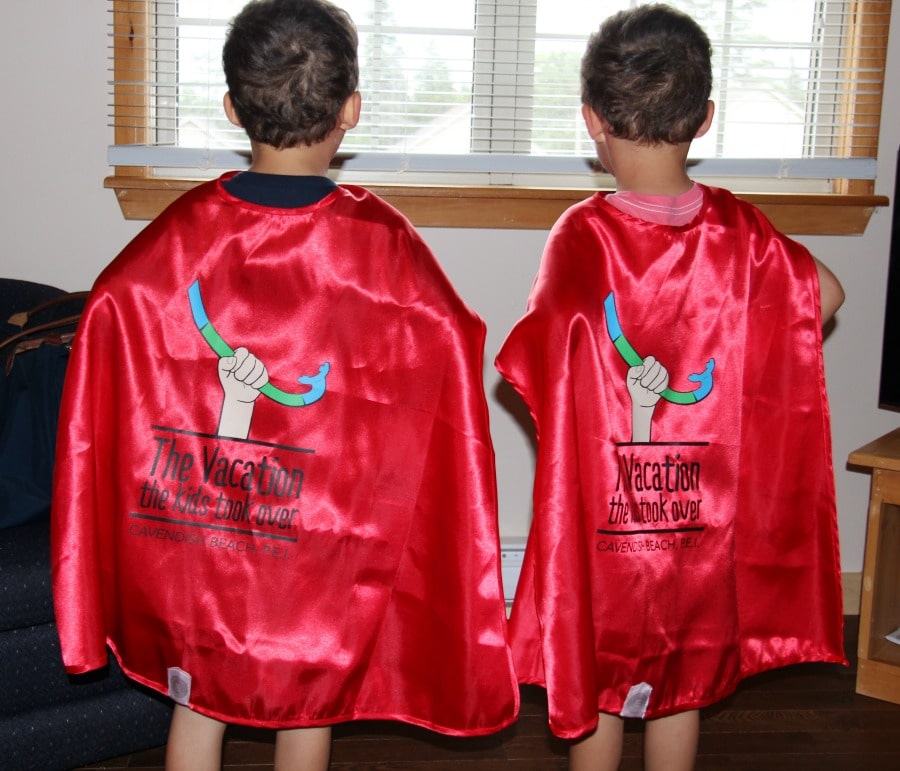 5 Tips for Road Trips with Kids
Things to Do in Brackley Beach, PEI
Remembering the Beaches of Normandy
Visiting Gatlinburg, Tennessee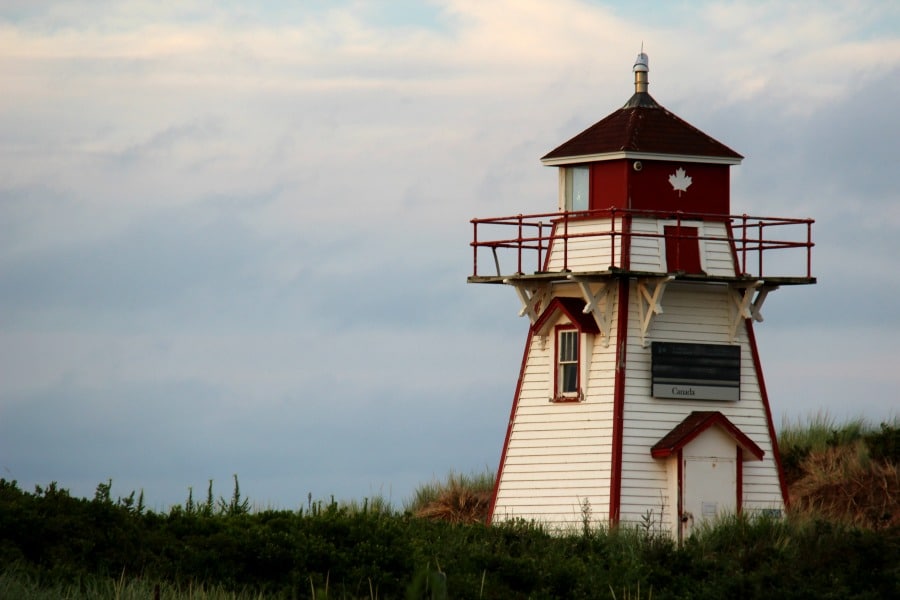 What fun this post has been to write. It's been a trip down memory lane and a chance to share some of why I love Family Food and Travel so much. I thank all of you for reading, connecting over social media and for allowing me to keep doing this 5 years later. Here's to the next 5 years!
Celebrating 5 Years of Family Food and Travel Giveaway
Writing about my appreciation for my readers is one thing, but thank you all is quite another. While there will be only one winner, I am excited to offer a $100 USD PayPal Giveaway open to readers Worldwide and ending on May 30, 2017. Contest rules are included in the form. Good luck, and thank you!

Disclosure: This post is not sponsored. It is provided and the giveaway is funded by Family Food and Travel.