Since the day I was born I have had pets. Cats, dogs, fish, a rabbit and even a hamster. I've loved the companionship, the love, and all of the lessons I've learned about taking care of them in their puppy/kitten stage and their senior pet stages. I've loved, I've lost and I've become a better person because of my pets. Their compassion, ability to be great listeners and all of the laughs they've brought is something I am forever grateful for. Now, my boys get to experience life with pets and learn all of those wonderful lessons too. From our kitten's hijinks to the needs of our senior dog the boys have had a variety of experiences already. Even with the loss of our beloved 18 year old cat my boys learned about grieving and memories. No matter how difficult it can be to lose a pet the joy they bring is worth those hard times.
I also take pride in being a responsible pet owner ensuring my animals have all of their vaccinations, are treated for fleas and ticks and always walk on a leash. It's so important to take good care of our furry companions too! This is Winston and I taking a vet selfie :)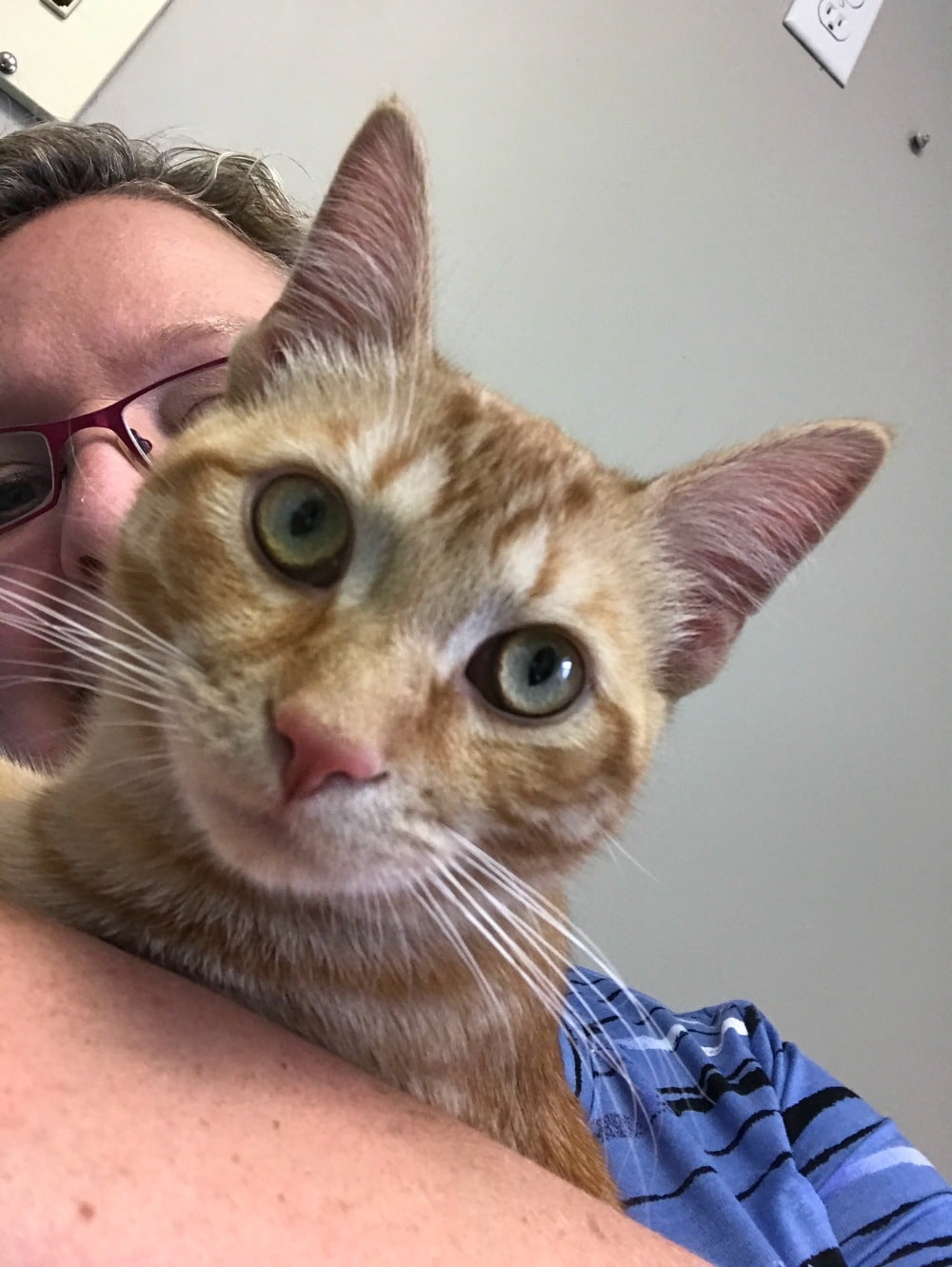 To honour all the good, bad and hilarious parts of pet ownership we are celebrating our pets on National Pet Owners Day (April 18th) with treats, toys and lots of photos! Like this one – what is cuter than your kitten and your dog cuddling!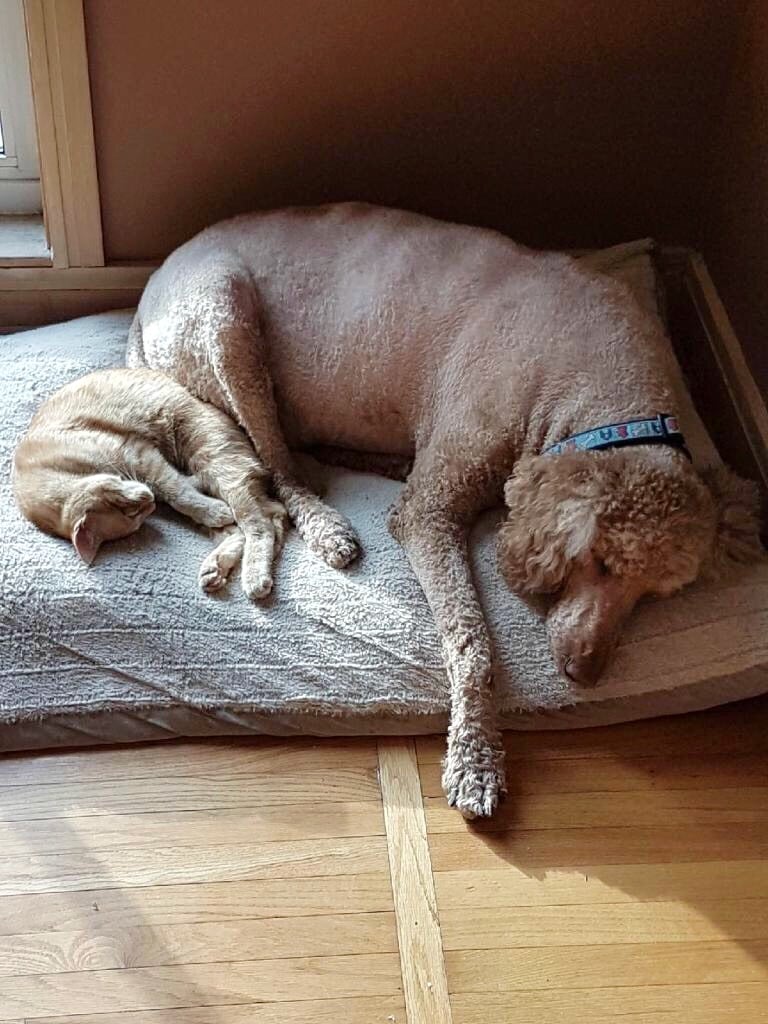 Celebrate National Pet Owners Day!
It's hard to deny the love a pet owner has for their furry companion. From an endless supply of treats to belly rubs and a basket full of toys, our "fur babies" are spoiled. But it's not always a walk in the park – there's the shedding, the "picking up" and the trips to the vet. That's why, it's time to celebrate National Pet Owners Day – a day that honours all of the loving and dedicated pet parents out there.
Here are a few tips for appreciating all that you do for your pet:
Find a product that gets rid of Fido's footprints and funky smells forever. Even the most loving pet owners will admit that animals bring smells, dust, dirt and a lot of hair into the home. Arm & Hammer™ Plus OxiClean™ Carpet & Room Odour Eliminator – Pet Fresh, will make your job easier and leave pet areas smelling fresh! It helps to release pet odours deep within carpets and loosens pet hairs, helping to lift up to 25 per cent more dirt than vacuuming alone.
Give back with a spa day. Fido's day at the spa is one way to extend the life of your favourite piece of furniture. Make sure the spa visit includes a nail clipping – no more scratching at your brand new sofa.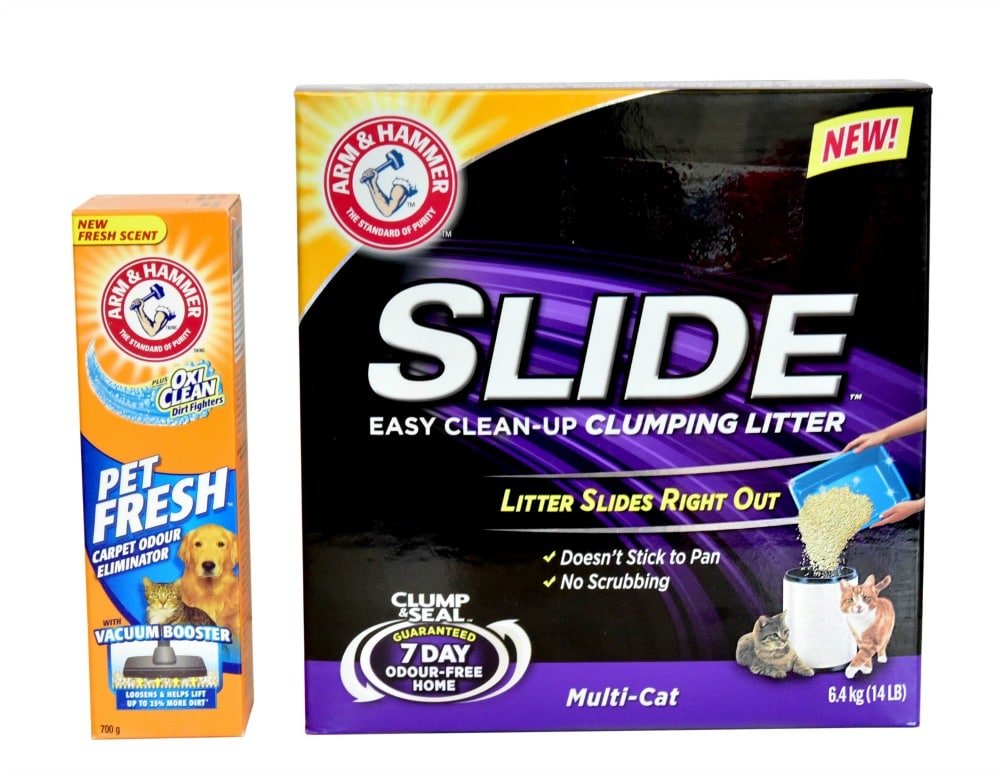 Make #litterboxlife a little easier. There's nothing worse than having to scrape the litter from the corners. Am I right? Today's the day to switch to Arm & Hammer™ Clump and Seal™ Slide™ Cat Litter, which has a patented formula with "EZ Clean Technology" that helps stuck on messes slide out easily. Plus it delivers a 7-day odour-free home – guaranteed!  No scrubbing, no scraping, no odour – no problem!
Let your fur baby have a sleepover. It might be hard to spend time away from your furry friend, but sometimes a night off is needed. Phone a friend who has always offered to pet sit for a weekend and finally take them up on the offer!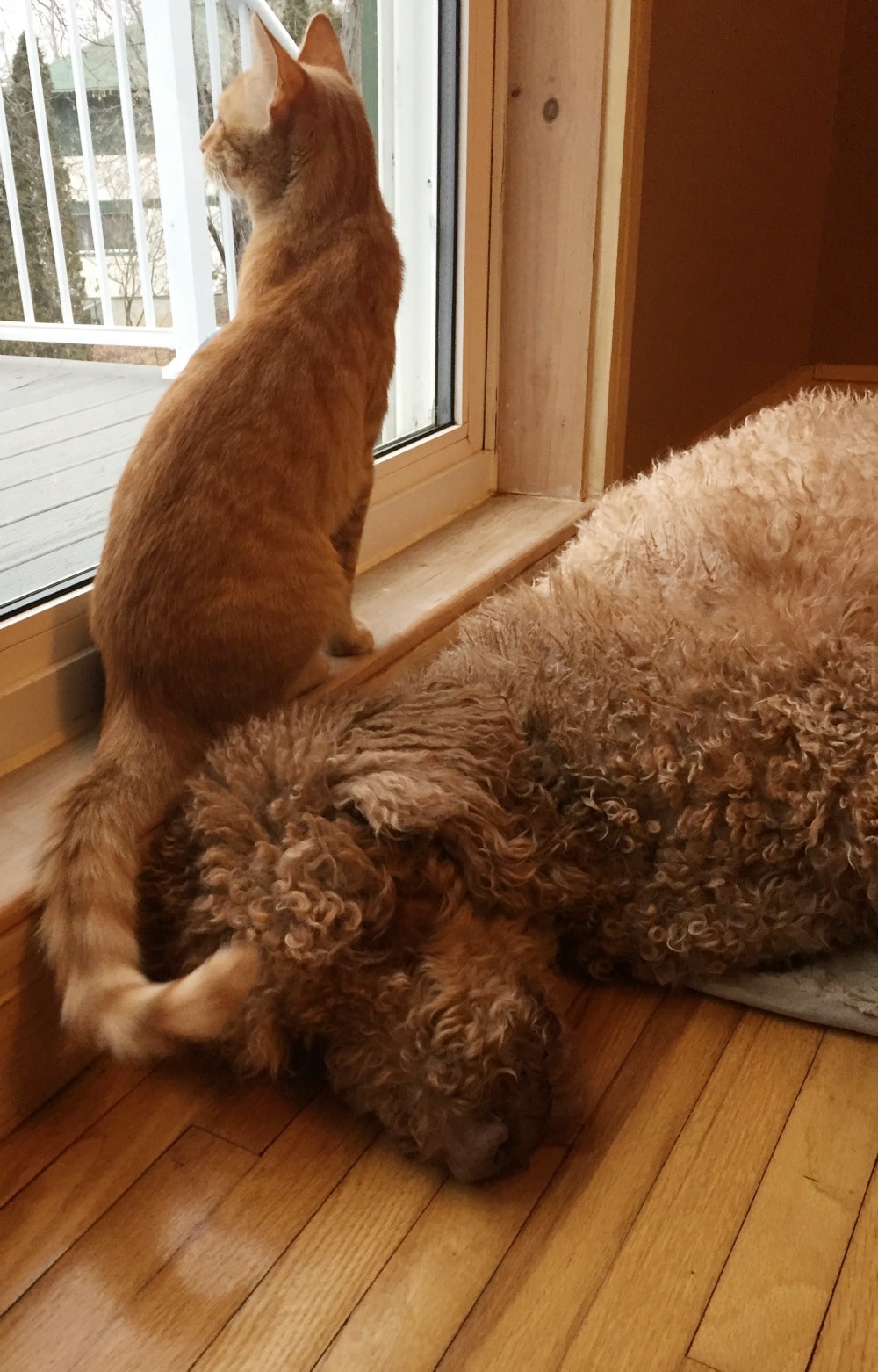 Will you be celebrating National Pet Owners Day? What did you and your furry friends do to celebrate?
Disclosure: I am a Church and Dwight Ambassador and receive compensation and perks for my participation. As always, all opinions are my own.