Getting teeth clean is important for both looks and health. When you get your teeth really clean, you improve the look of your smile with whiter teeth, and you improve your overall health by keeping your gums healthy, which helps protect your whole body. I'm obsessed with keeping my teeth and mouth healthy, and that's why I'm so excited about my new Philips Sonicare FlexCare Platinum Connected powered toothbrush. It's half toothbrush, half techno gadget, and it makes getting teeth clean easier and more effective than ever.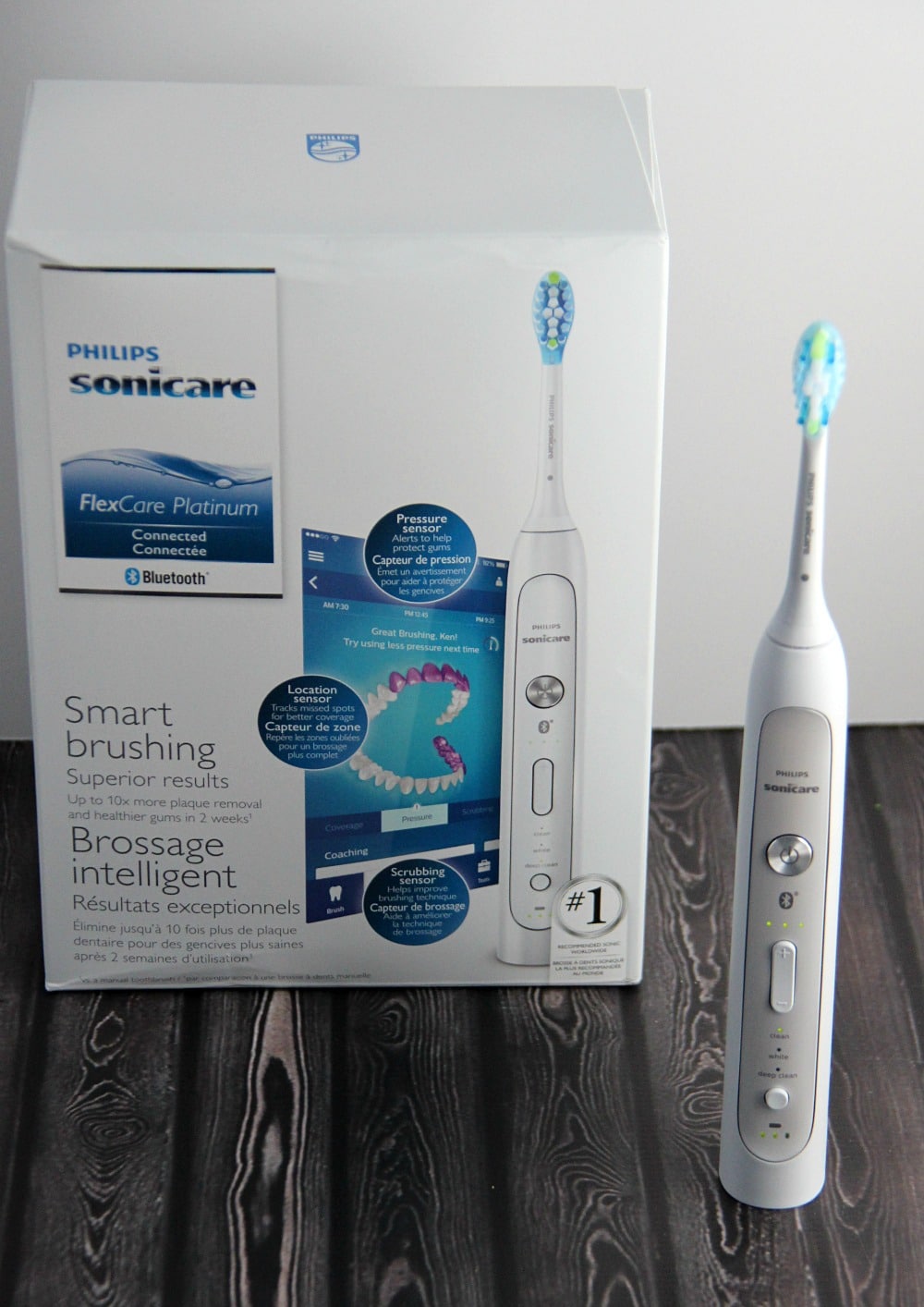 Why Getting Teeth Clean is so Important to Me
As I said, getting teeth clean – really clean – is important to your mouth's health and to your overall health. I have been really focused on ensuring I'm getting teeth clean my since I was a kid. I remember watching a video on keeping your mouth healthy – you know one of those school video things. I will never forget the images of cavities and gum disease that they showed us. Talk about being scared straight! Then a few weeks after that, I had to go to the dentist, and they found a cavity. That was it. I was 100% on the getting teeth clean bandwagon, and I've never looked back.
Needless to say, a powered toothbrush like the Philips Sonicare FlexCare with Bluetooth Technology is the coolest gadget in the world for me. This powered toothbrush gets teeth clean in a new way. It's the next evolution in powered toothbrushes. With a new head design, three brushing modes, and a companion app, this new brushing powerhouse from Philips makes it easy for me to get my teeth super clean and keep cavities, gum disease, bad breath, and every reason to keep your teeth cared for. The Philips Sonicare App sets this toothbrush apart from any other. With the app you receive coaching, suggestions, data tracking and more, allowing you to really understand your brushing and what your teeth need. I learned that not only do I brush with too much movement but I also press too hard on my teeth. This could be a really clear indicator why I have receding gums and sensitive teeth. Hoping that with more practice I can use the Philips Sonicare FlexCare to brush more effectively.
How Philips Make Getting Teeth Clean Better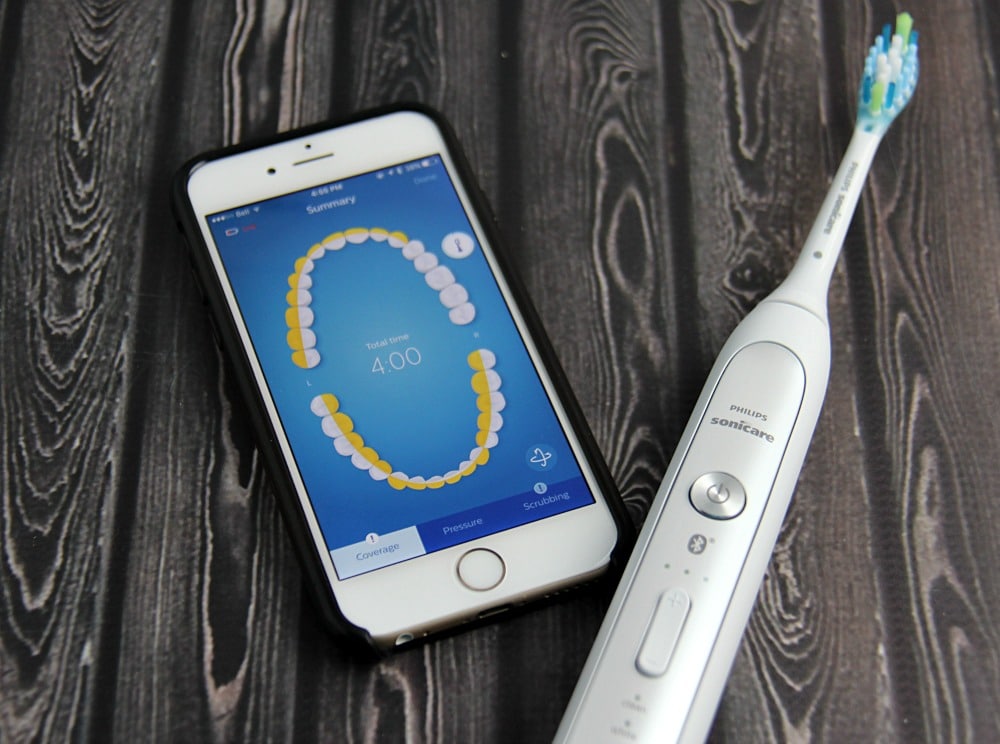 Philips has taken powered toothbrushes to the next level with the FlexCare Platinum Connected, but don't take my word for it. Take a look at the features!
FlexCare Platinum Connected – Bluetooth wireless technology and 3 built in sensors sync with the app on your smart device to show you where you need to improve your brushing. Set goals, track progress, use the Touch-up feature to see areas that you may have missed, and more. Available on the App Store and Google Play.
Adaptive Clean Brush Head – The only toothbrush head with rubberized sides and a gel cushion to absorb excess pressure on the teeth and gums.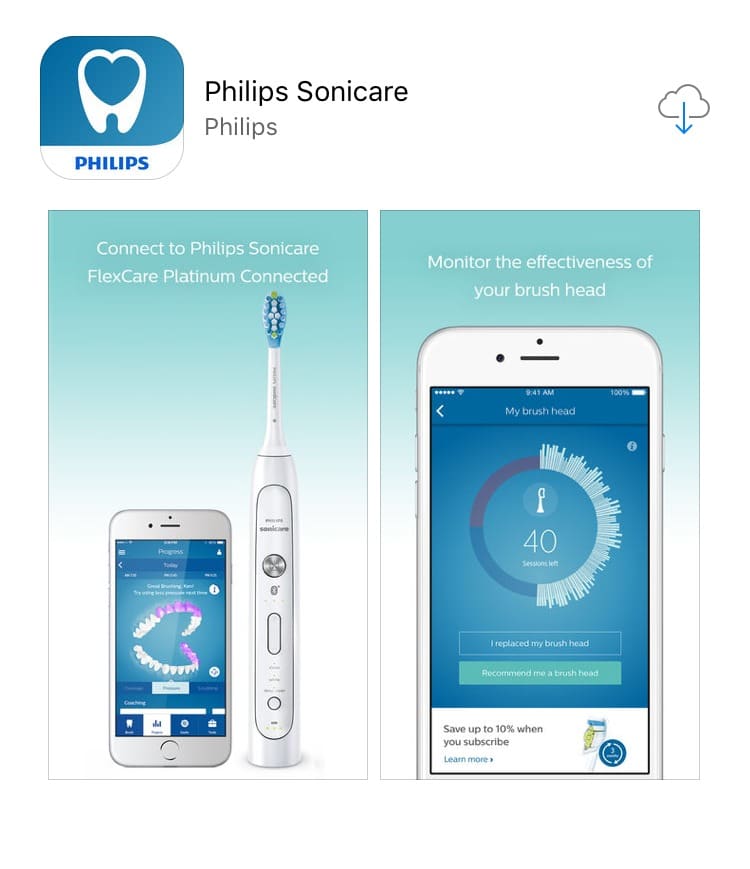 Customized Brushing System – Three brushing modes and three intensity levels for nine different brushing experiences. Clean is the standard setting. Then you have white, which is geared towards polishing and whitening. Finally, there's Deep Clean for the best cleaning experience of any powered toothbrush.
Coach led brushing – With the app there is a brushing coach inside your phone. It alerts when there is too much movement, when you are brushing too hard, reminds you to touch up some spots and helps you target trouble zones.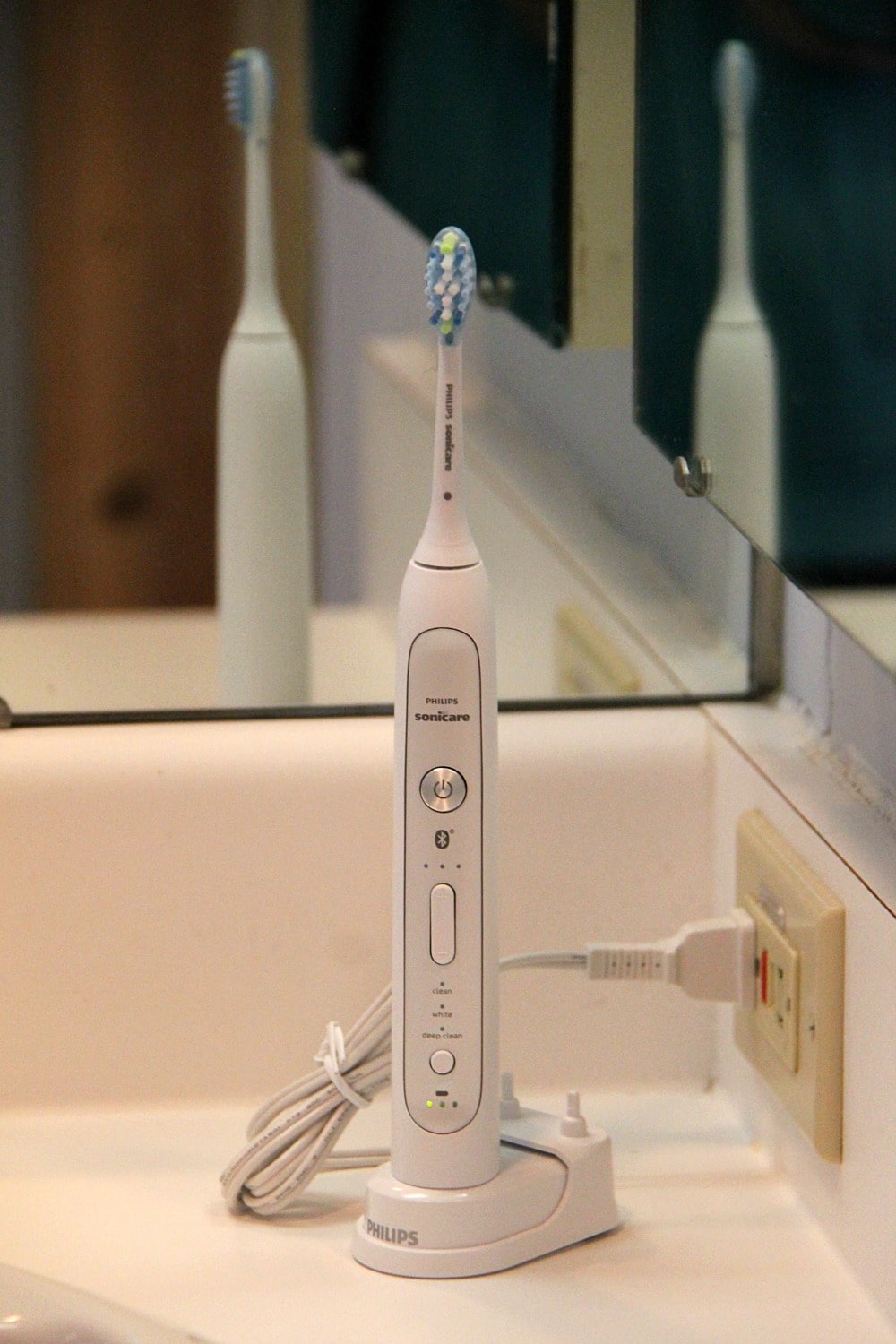 Getting Teeth Clean with a Real Game Changer
I am loving my Philips Sonicare FlexCare Platinum Connected with Bluetooth Technology. With its companion app, smart design, and nine different cleaning variations, it makes getting teeth clean easier and more effective for everyone. AND it helps me keep my mouth nice and healthy and NEVER like the mouths in that video! Yikes! I highly encourage you to check out the Philips Sonicare FlexCare Platinum Connected to get your teeth cleaner than ever and keep your mouth happy.
Disclosure: This is a sponsored post. As always, all opinions are my own.