This is a sponsored post written by me on behalf of Campbell's® Everyday Gourmet soups for IZEA. All opinions are 100% mine.
A steaming bowl of soup with some delicious artisan bread is my idea of the perfect meal. I love the way soup tastes, feels and smells. It's like a warm hug on a cold day. Comforting, nurturing and delicious. My new shortcut to gourmet soup at home is the remarkable Campbell's Everyday Gourmet soups. You will marvel at the fusion of flavours featured in their line up: Golden Butternut Squash, Thai Tomato Coconut, Roasted Potato and Spring Leek, Fire Roasted Sweet Pepper and Tomato and Tomato Basil Bisque. Unlike many packaged soups on the market these are thick, hearty, and filled with a fusion of flavours that will remind you of your favourite lunch spot. Plus with a few easy toppings your soup will be elevated from a simple bowl to a gourmet dish.  Check out our suggestions of some easy toppings to enhance the flavours of our favourite Campbell's® Everyday Gourmet soups.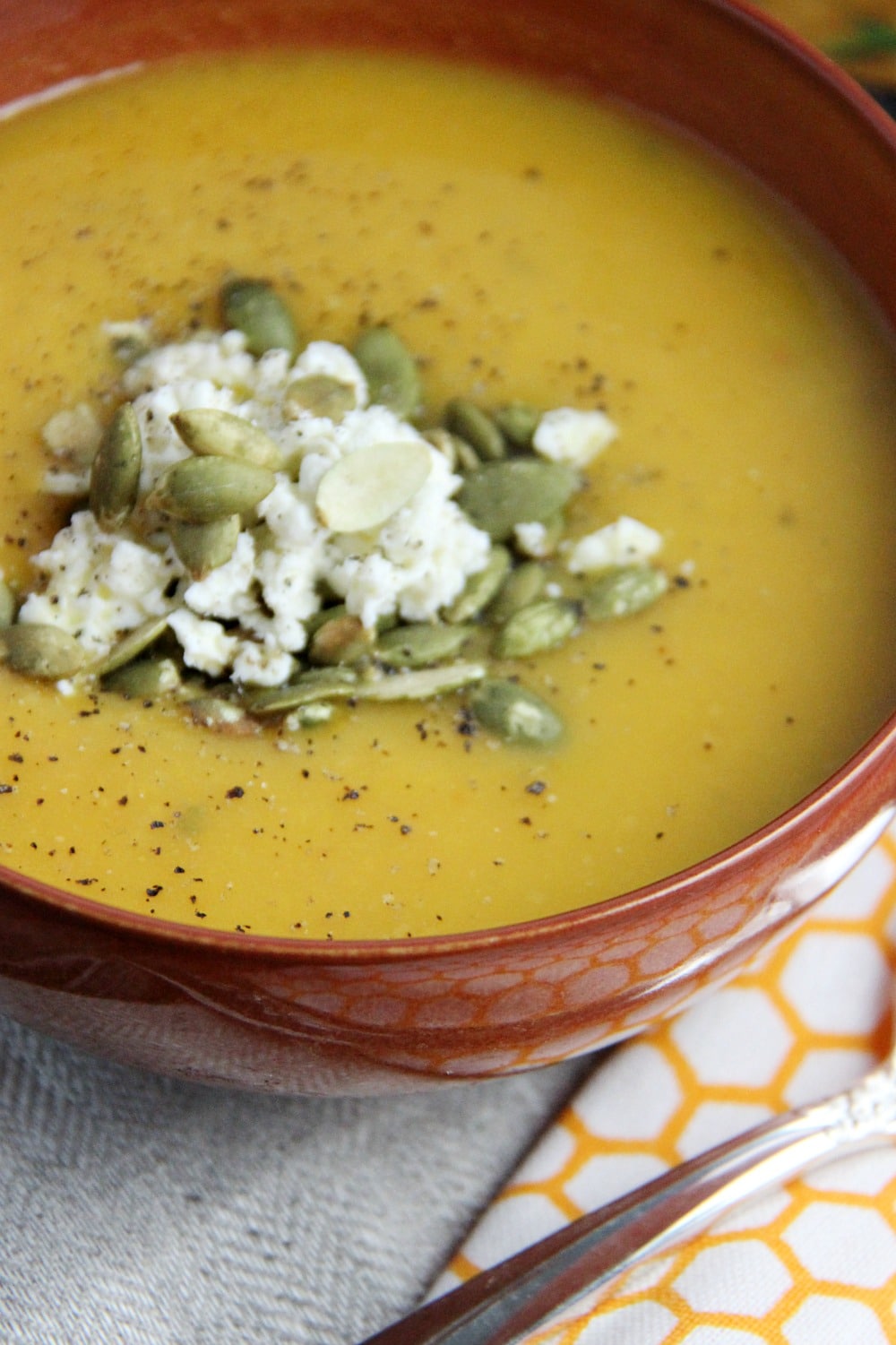 Golden Butternut Squash
A slightly sweet, golden soup bursting with flavour. Top this soup with some toasted pumpkin seeds and fresh, crumbled feta cheese to add a bit of salt and a little crunch. 
If you don't have these garnishes on hand try a swirl of sour cream or creme fraiche for a creamy addition to this delicious puree soup.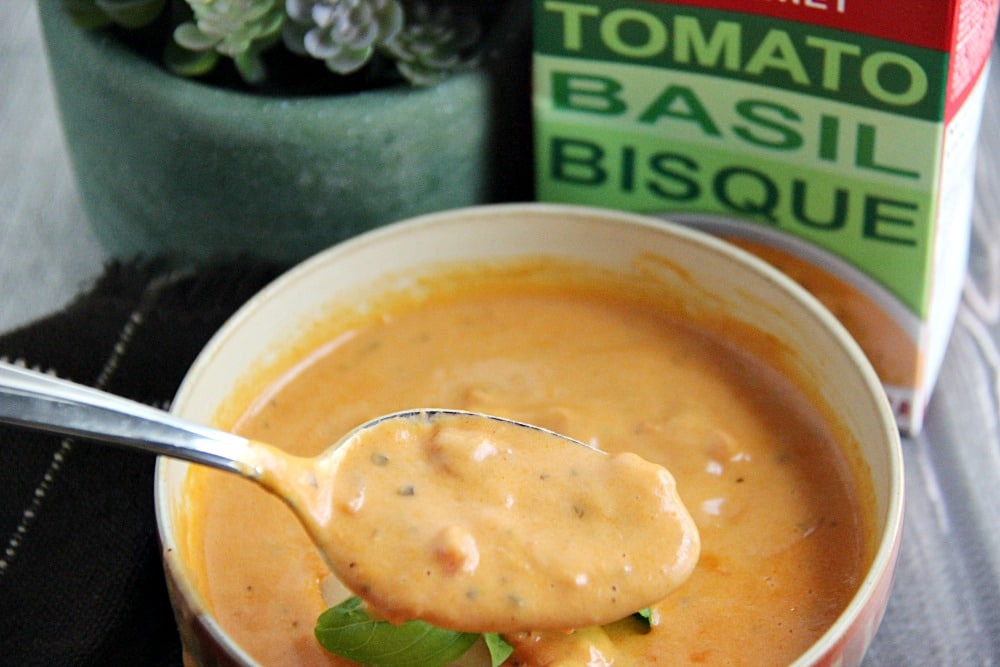 Tomato Basil Bisque 
A creamy tomato soup is hard to elevate because the flavours are so perfect! For this soup I topped it with classic flavours – fresh basil and thick sliced parmesan cheese. While I love grated parmesan it can get lost in soup but these thick slices are perfect to melt and stir through.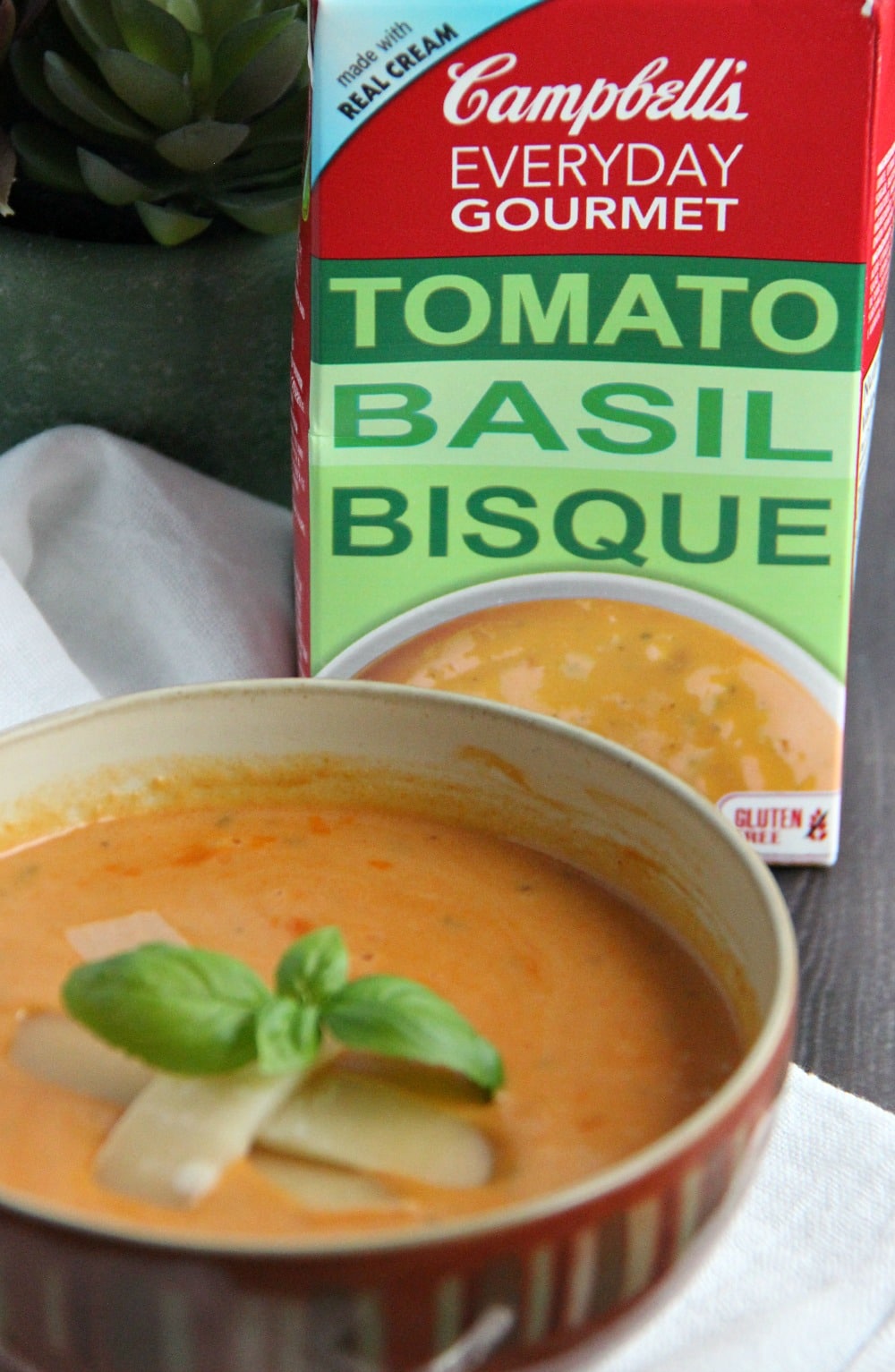 Love the creaminess of this soup combined with the fresh zing of basil and the salty goodness of aged parmesan.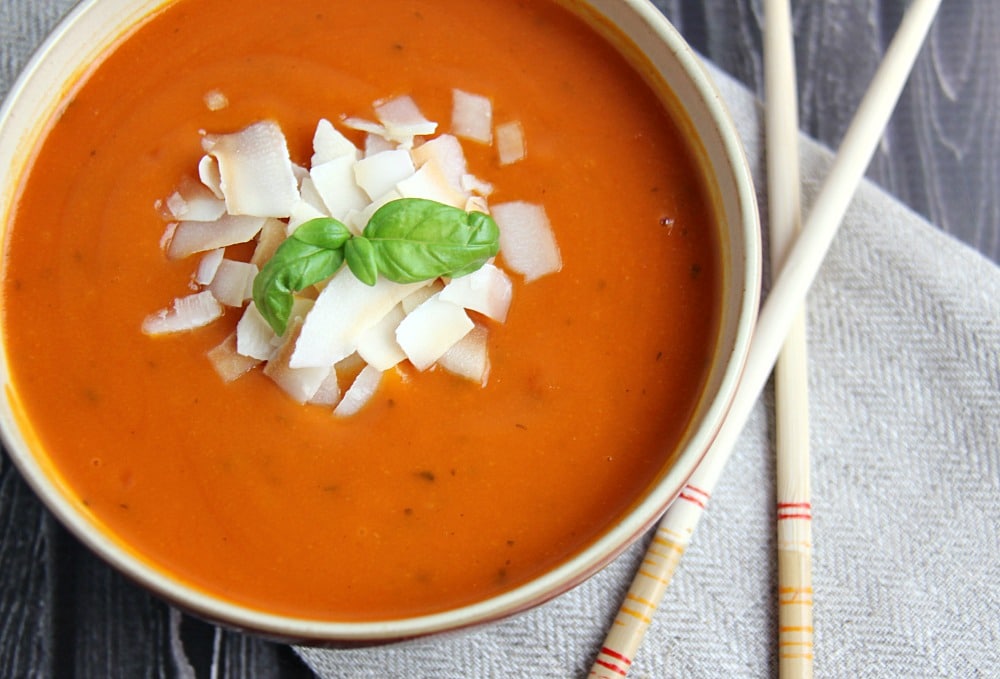 Thai Tomato Coconut
Thai soups are always a favourite at our house. The unique flavours and the subtle coconut are married together in a truly fantastic soup. Top it with fresh coconut chips and Thai basil to bring out the flavour in the soup. Infused with kaffir lime leaf extract this soup is easy to elevate!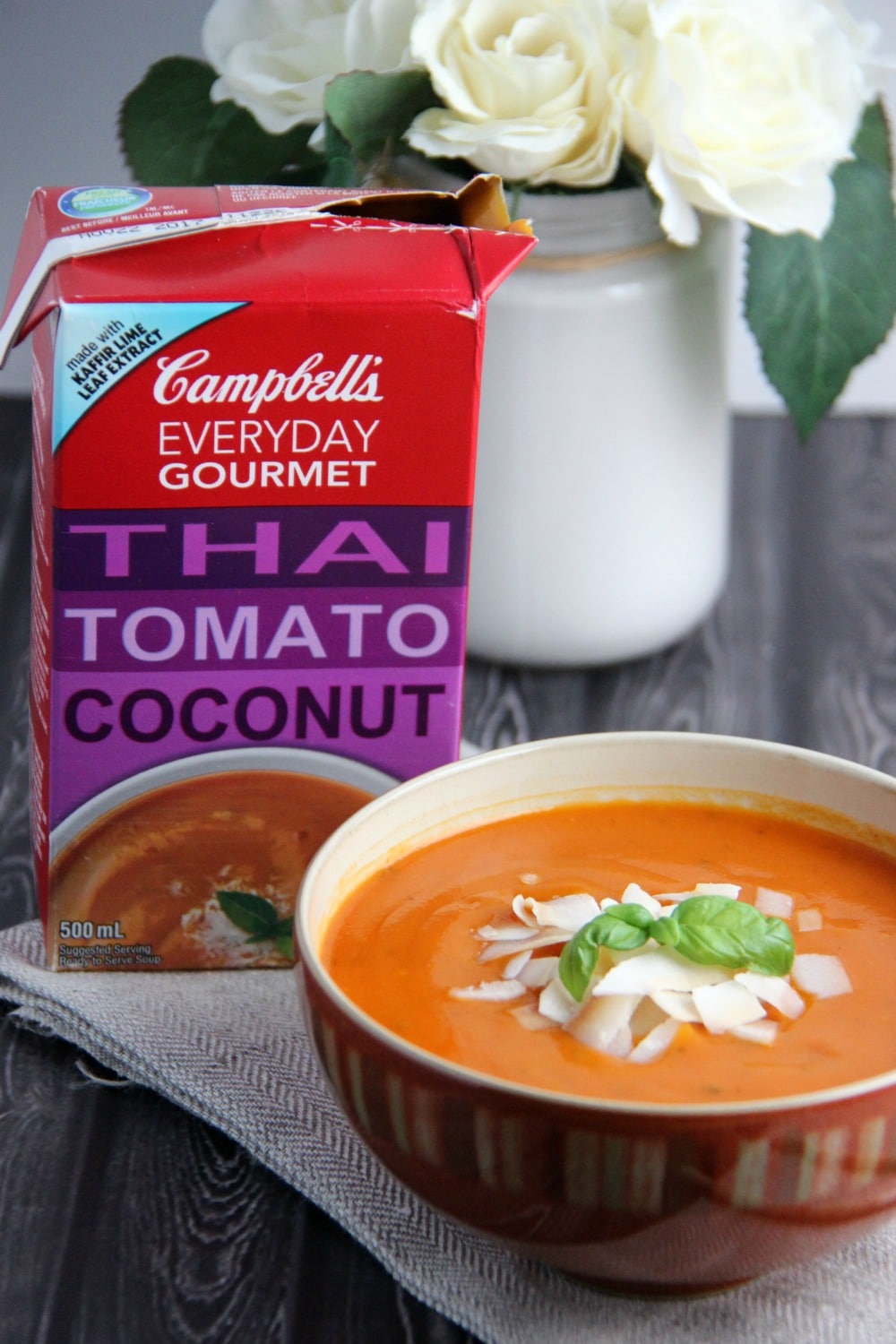 We know your family is going to love the Campbell's® Everyday Gourmet soups because of their unique blend of flavours in convenient and easy to store packaging. Finding Campbell's® Everyday Gourmet soups in stores is easy, thanks to their bright colour-blocked carton packaging. You can feel good about feeding your family convenient soups made without artificial colour or flavour. 
Try Campbell's® Everyday Gourmet Soups
Check out the Campbell's® Everyday Gourmet soups sampling events in Toronto and Vancouver. At each stop you will be able to try 3 types of soup and learn tips to elevate the flavours of the soup using various garnishes, as well as a coupon for $1.00 off any Everyday Gourmet soup.​
National Home Show

 – March 10th – 19th

Scarborough Town Centre

 – March 25th – April 2nd
Can't make these events? Look for Campbell's®  Everyday Gourmet soup at all major Canadian retailers
Download your $1 off coupon 
Visit Elevate Your Everyday and get a $1 off coupon to use on one of the Campbell's® Everyday Gourmet soup. The coupon is available for download until July 31, 2017.
Don't forget some delicious, fresh toppings!