I have written often of my love of the road trip. It has everything I love about travel  incorporated in it. Beautiful sights, freedom to control the journey and captive family time. Just the wheels on the road, the tunes blasting in the car and a shared experience. I love it. It brings back memories of the road trips I took with my parents. As an only child I loved that time with the three of us in the car just enjoying the scenery pass by. The silly road trip games – I Spy, License Plate games, and counting various livestock, signs and sights. It was fun and I learned so much about the world around me. I experienced, mountains, fresh lobster, local ice cream, shopping and sightseeing. Thousands of kilometres, thousands of stories and a million memories. Each time I pack the car and prepare for a road trip with my boys all of those memories come flooding back. Each road trip we take is an opportunity to make those memories that truly do last a lifetime. While we still play some I-Spy we love using the in-car entertainment new vehicles have available.  This past weekend I was captivated by the new Volkswagen lineup at the Canadian International Auto Show. Each one had it's one special features that would make an upcoming road trip epic!
Road Tripping with Volkswagen
For the eco-friendly road tripper Volkswagen is introducing the e-Golf a fully electric car that makes driving anywhere fun! Can you imagine never going to a gas station again? What freedom! With electrical charging ports popping up everywhere driving this sporty e-Golf is a great option for city driving and a fun road trip. I loved the detail in the car's interior and while it looks small from the outside felt roomy on the inside.
VW e-Golf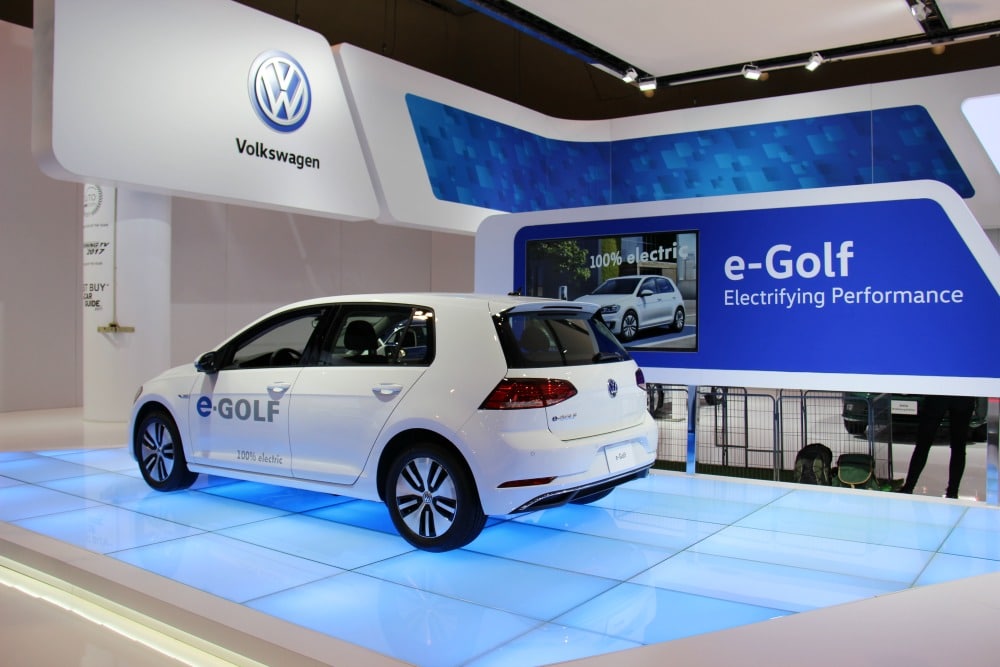 Features You'll Love:
100% electric
Heated windshield
Assist features for driving in traffic
50Kw DC Fast Charger
Discover Pro 9.2 Navigation with EV displays, glass design, and gesture control
The e-Golf is a great choice for those travellers that like to leave a small footprint, travel light and are looking for urban adventures.
VW Tiguan
For the family that needs some cargo space the newly redesigned Tiguan is the road tripping car for you! It's bigger, tougher and ready to take you road tripping off road! The 2018 Tiguan is larger than previous models and has all the features you'd want on road trip. It's a great vehicle for adventure seeking travellers and those who want a comfortable ride.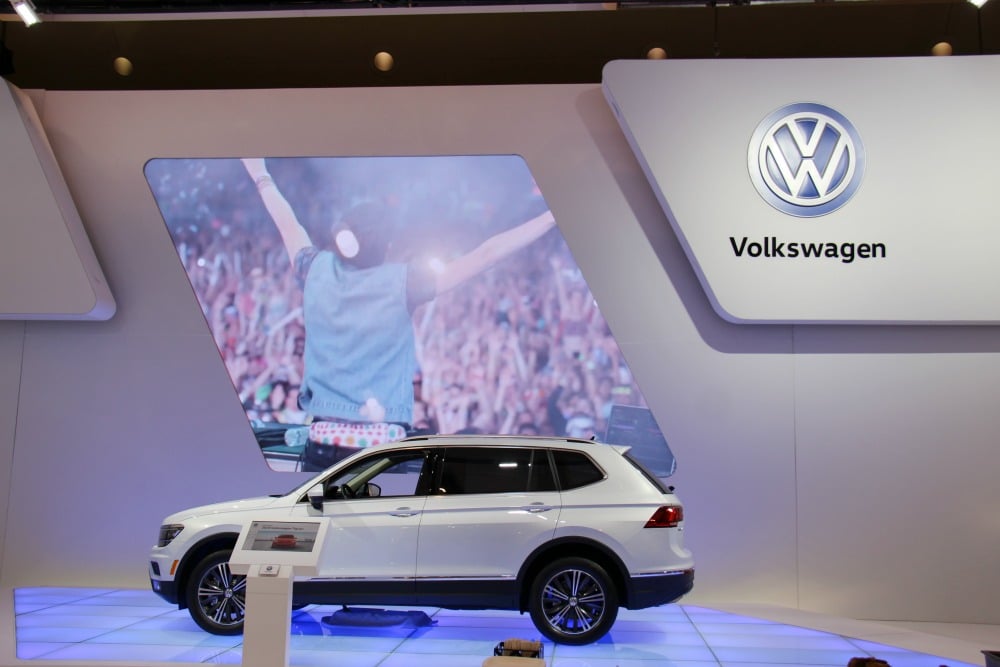 Features You'll Love:
Available 3rd Row
Remote start
Automatic Post-Collision Braking System
Pedestrian Monitoring System
Driving profile selection with 4MOTION Active Control
Standard App-Connect smartphone integration
Volkswagen Digital Cockpit
You will also love how easy the Tiguan is to load and unload, to access various areas in the car and it's stylish design.
VW Atlas
Finally, the car that suits my family's cargo and space needs, the new VW Atlas is a fun, roomy and well designed vehicle that can handle any road trip conditions. Whether we are hauling suitcases or hockey gear the Atlas would be ideal for our family. Not to mention there is enough room for a large dog! While our Jackson wasn't with us at the car show we borrowed this beauty to show you just how big the cargo space is in the Atlas.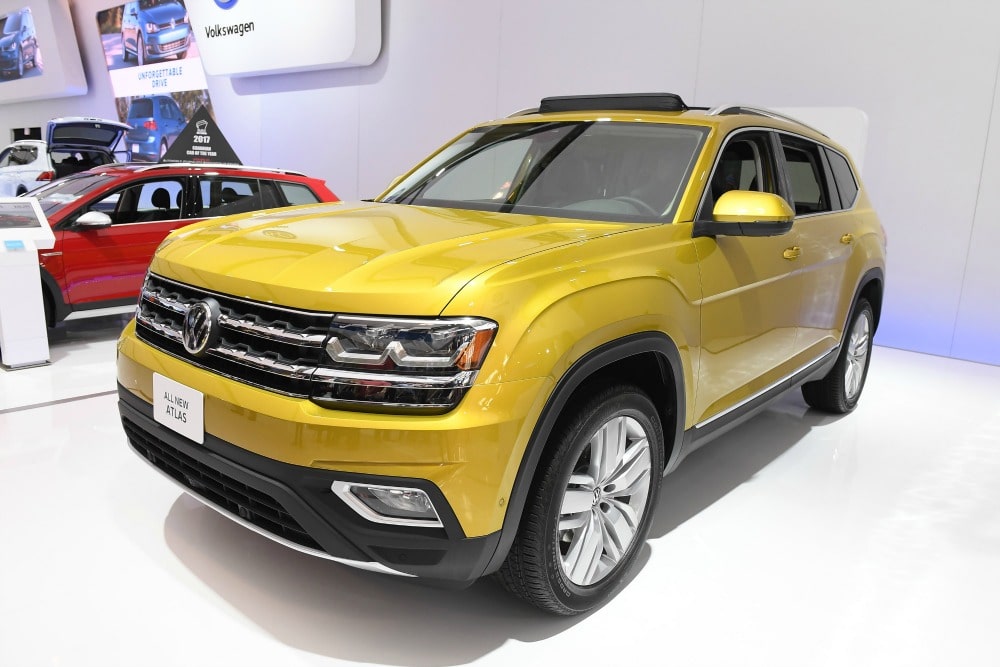 Features You'll Love:
Variable seating concept
Available second row Captain Chairs
Pedestrian Monitoring System
Driving Profile Selection with 4MOTION Active Control
Volkswagen Digital Cockpit
MIB Infotainment system
Volkswagen Media Control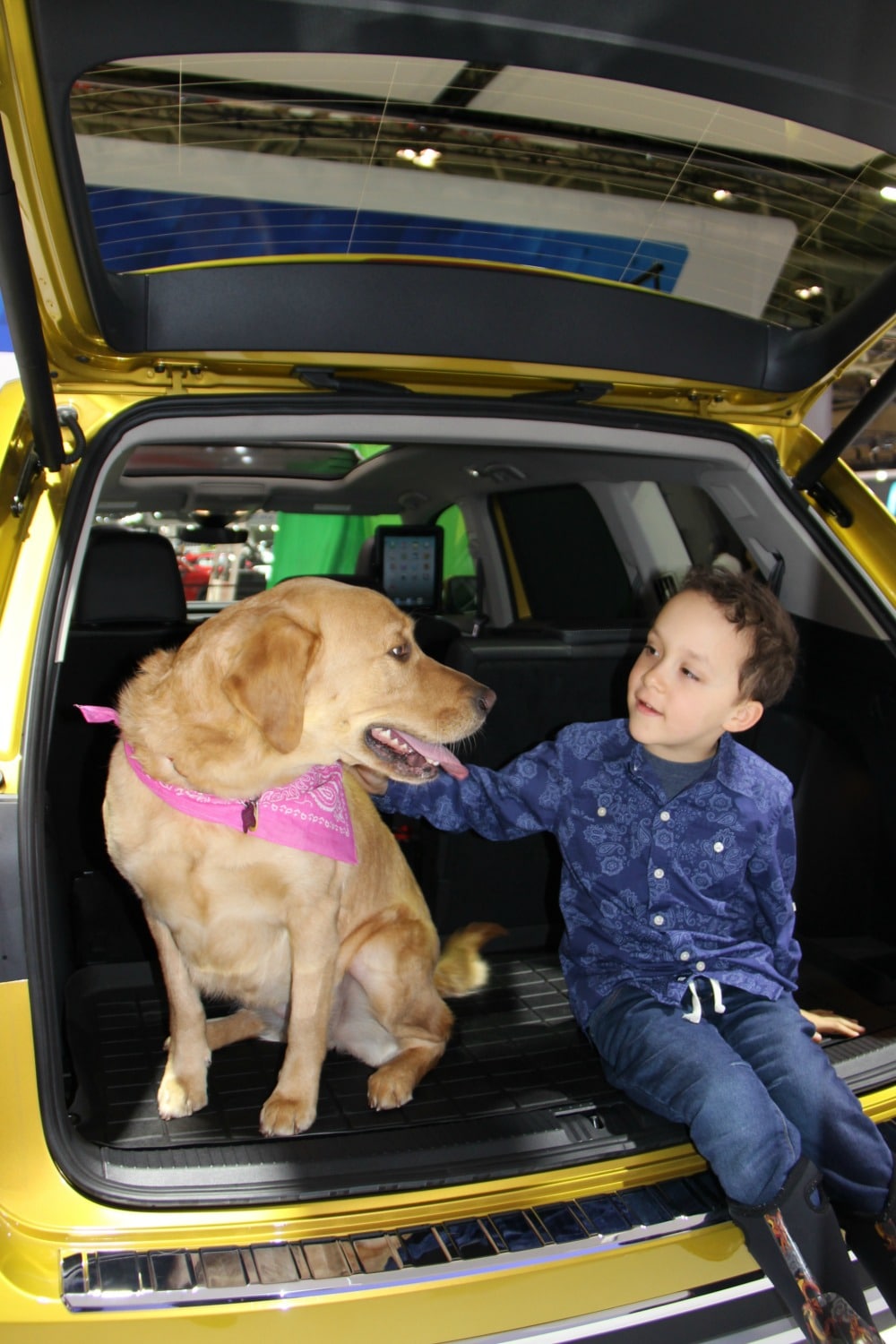 The VW Atlas is decked out with the latest in technology, seats and rows that adjust to provide the interior space to suit your needs and the ability to access the 3rd row without moving a car seat = genius! If you are a busy family on the go like mine then I'm sure you'll agree road tripping in the Atlas would be a dream come true!
And maybe, just maybe this mama could road trip in a VW Beetle convertible! What do you think?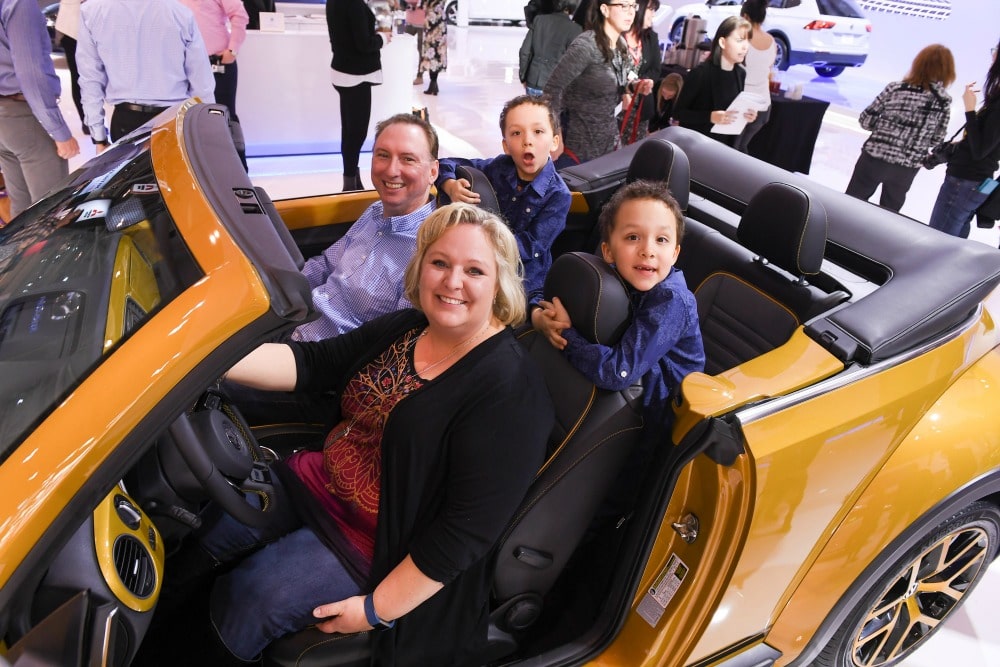 Disclosure: This is sponsored post. As always, all opinions are my own.