If you are headed down to visit Syracuse, check out our tips for Where To Eat In Syracuse! There are so many amazing places to sit back and enjoy a great meal. Many of our favorite places are ideal for family-friendly meals. We absolutely loved our visit to Syracuse and were in love with the variety of dining options from stand alone restaurants to your favourite chain restaurants. From waffles to BBQ there is something for everyone!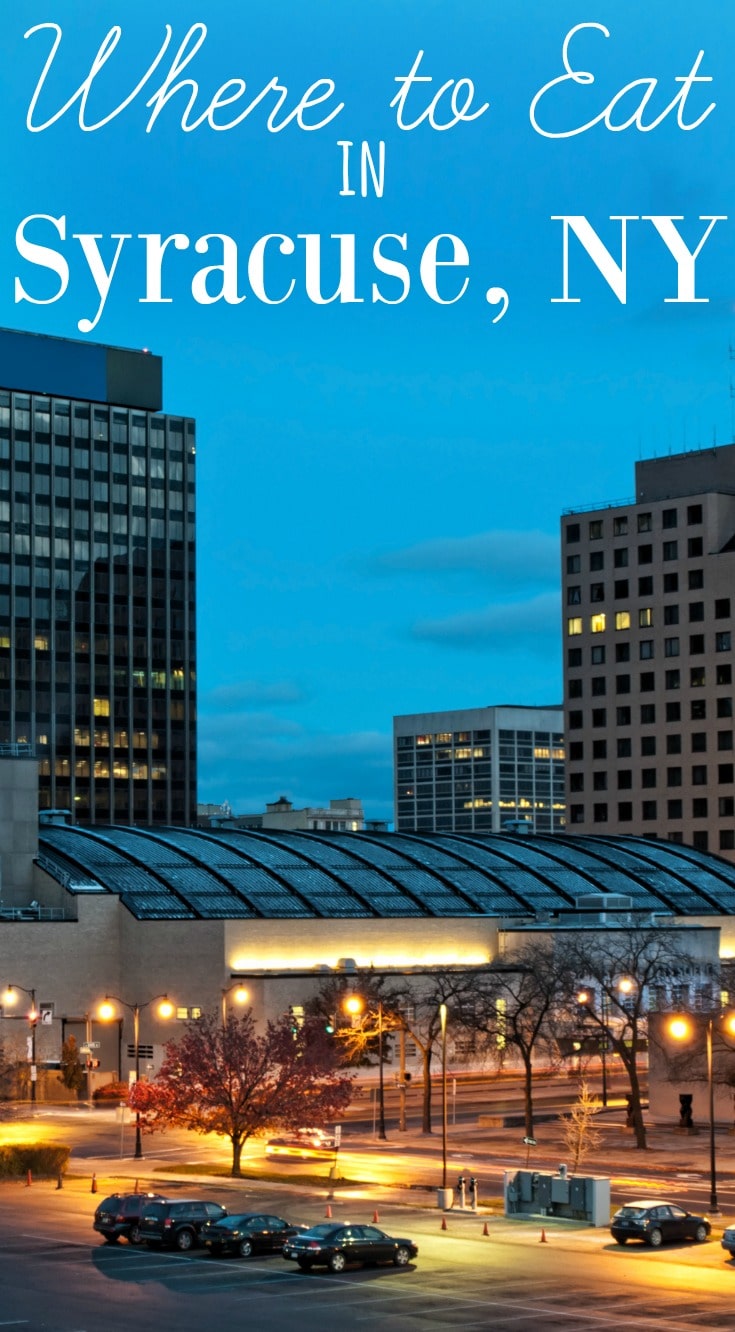 Where To Eat In Syracuse
This list is really all about focusing on kid-friendly meals. When we take a family trip, we really want to make sure that our stops along the way are easy for the kids to enjoy. There are some great places for date nights if we have a sitter, but this list is ideal for everyone looking for a great place to eat in Syracuse.
Destiny USA: This destination is chock full of every chain restaurant you can imagine. All of the classic places you have come to love with some regional places you'll want to test out for the first time. This may be the best place to head out when nobody can make up their mind. From fast food options in the food court to the large selection of restaurants you are sure to find something for any taste or preference. From Fondue to Mexican there is so many choices you'll wish you had more time to try them all!
Dinosaur BBQ: Experience the best BBQ New York has to offer when you visit this landmark location. A delicious rub and sauce greats you with these amazing ribs! Tons of options to satisfy everyone in your family with great atmosphere and occasional live music options! Check out why the Food Network loved it. Our advice is to get there EARLY and be prepared to line-up. Dinosaur BBQ is well known and lineups can stretch down the street. If you have kids and don't want to wait in line go in the side door and order take out. It's quick and fantastic!
Funk n' Waffles: This restaurant is everything you imagined and more. Yes, it features all the best breakfast foods, but then a bit more! From classic waffles to the Monte Cristo sandwiches and yummy takes on a southern Chicken and Waffles dish – this is a perfect way to enjoy a great meal with your family that everyone will enjoy! We loved the decor, retro seating and funky atmosphere. It's a great place to hang out any time of day and my boys felt right at home. Plus, you really can't go wrong with waffles!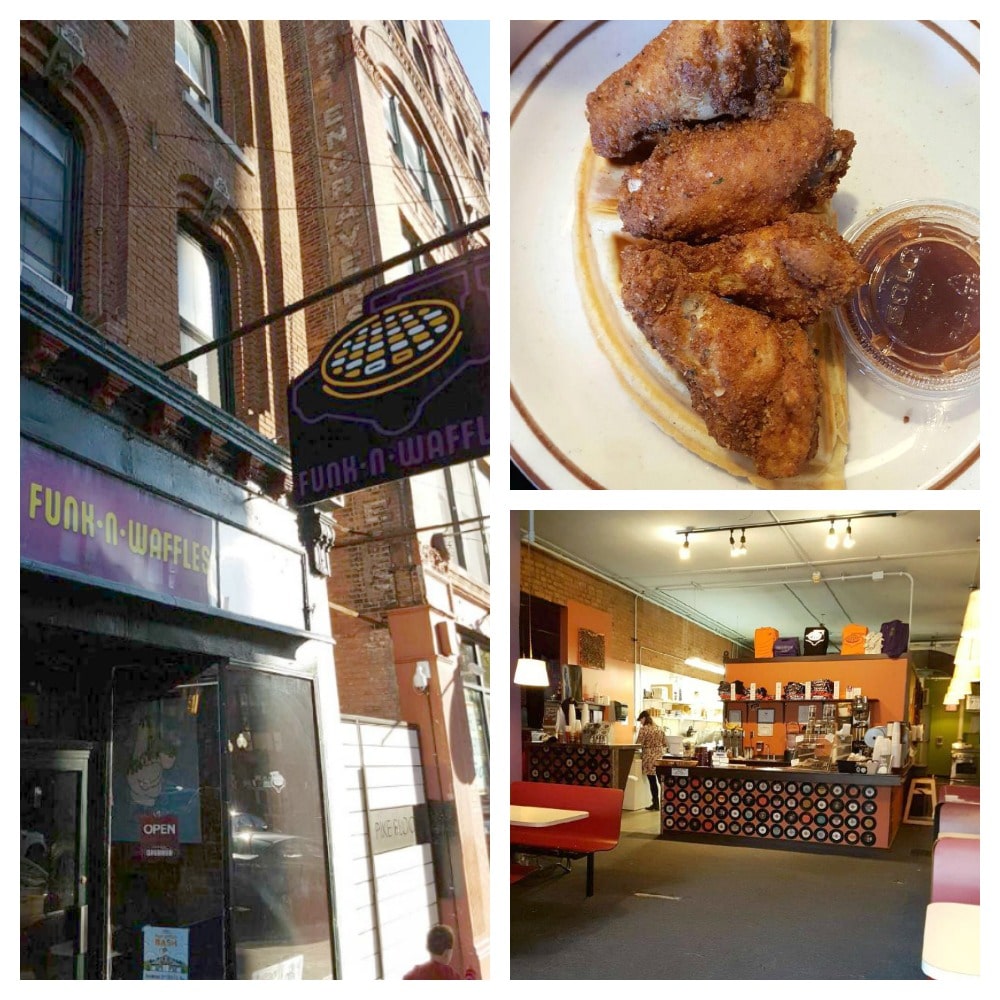 Modern Malt: Whether you stop for breakfast, lunch, or dinner, Modern Malt has a great option for you! Much more than a Malted shake, this diner atmosphere has baked goods, breakfast options, and great classic sandwich options you'll love. This modern twist on classic diner food brings an amazing spin that will truly bring upscale to classics. We loved the decor of Modern Malt and found it to be busy all weekend. Like Dinosaur BBQ be ready for a wait but the food is worth it!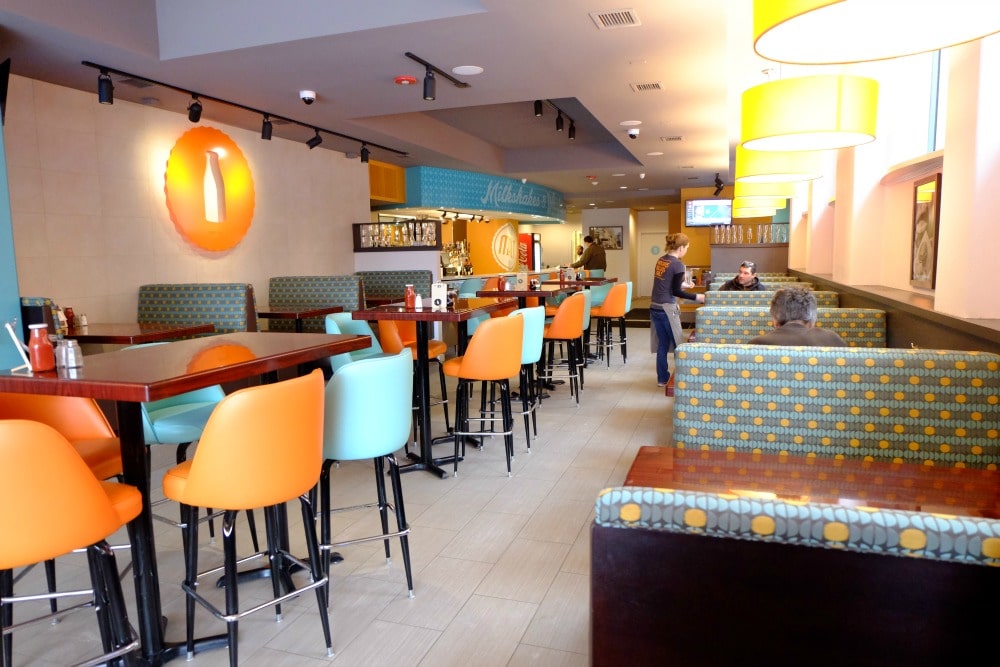 Eva's European Sweets: If Polish food is what you are craving, then this is the ideal location to meet your needs. Classic Polish foods cooked to perfection are located in this central New York Location you will fall in love with the second you set foot inside the door. From salads and sandwiches, to pierogi's, and all the classic sides you could ever want this is an amazing place to visit. Yum! So many delicious comfort foods and new dishes to try. You won't be disappointed with Eva's.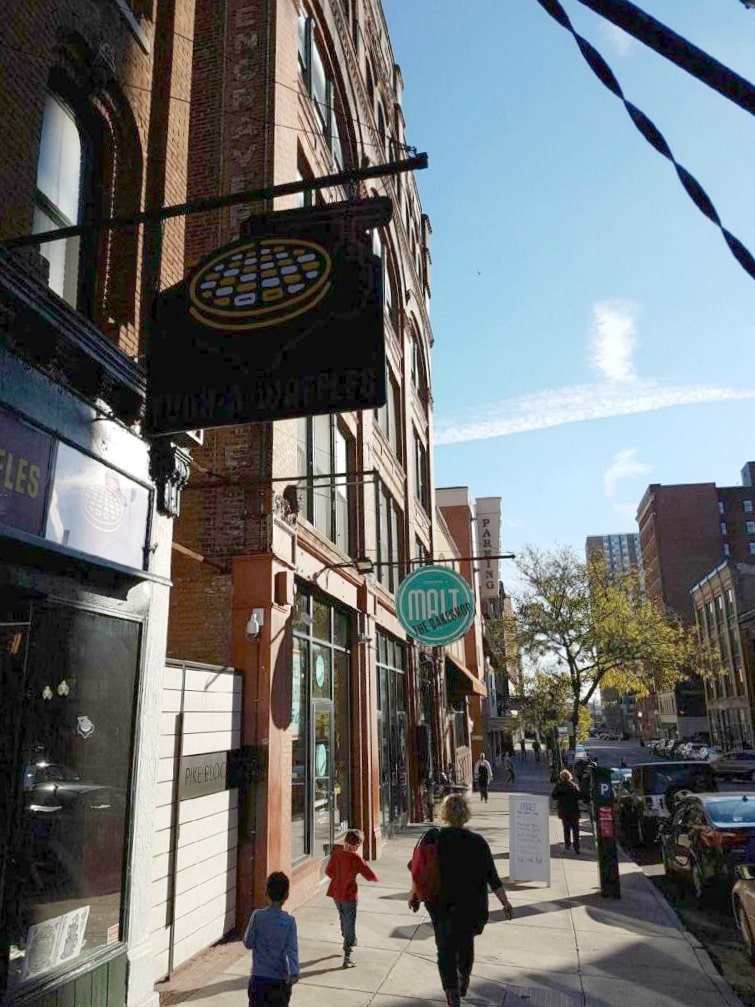 Don't miss these amazing places to eat in Syracuse on your next family vacation in the area. Head to New York state for a great family vacation your entire family will enjoy! Syracuse, NY is a great city to visit for attractions, sports and more but don't forget the delicious foodie delights make the trip that much more fantastic.
Check out our other recommendations for Syracuse, NY including the Top Things To Do In Syracuse.