Batman has captured my boys' hearts. Whether it's his sneer, or sarcastic comments Batman and his favorite lines have taken over our house. These Batman Party Ideas are perfect for a Batman Birthday Party or any day that calls for a visit to Gotham City. From cupcakes to party favors you will have the ultimate Batman Birthday Party.
In honor of all things Batman and the Lego Batman Movie, we've collected some fantastic Batman party ideas to have an epic Batman party. I just love the crisp look of the yellow and black decor and the unique and creative ideas to bring Batman and all of his persona. We won't even judge if you spend the entire time preparing for this party by saying over and over again, "I'm Batman" in that perfect deep voice. Grab your batarangs and get ready to have some fun!
Not sure you are ready to commit to just a Batman Party? Check out our How to Throw the Ultimate Superhero Party for some fun ideas that incorporate a variety of superheroes.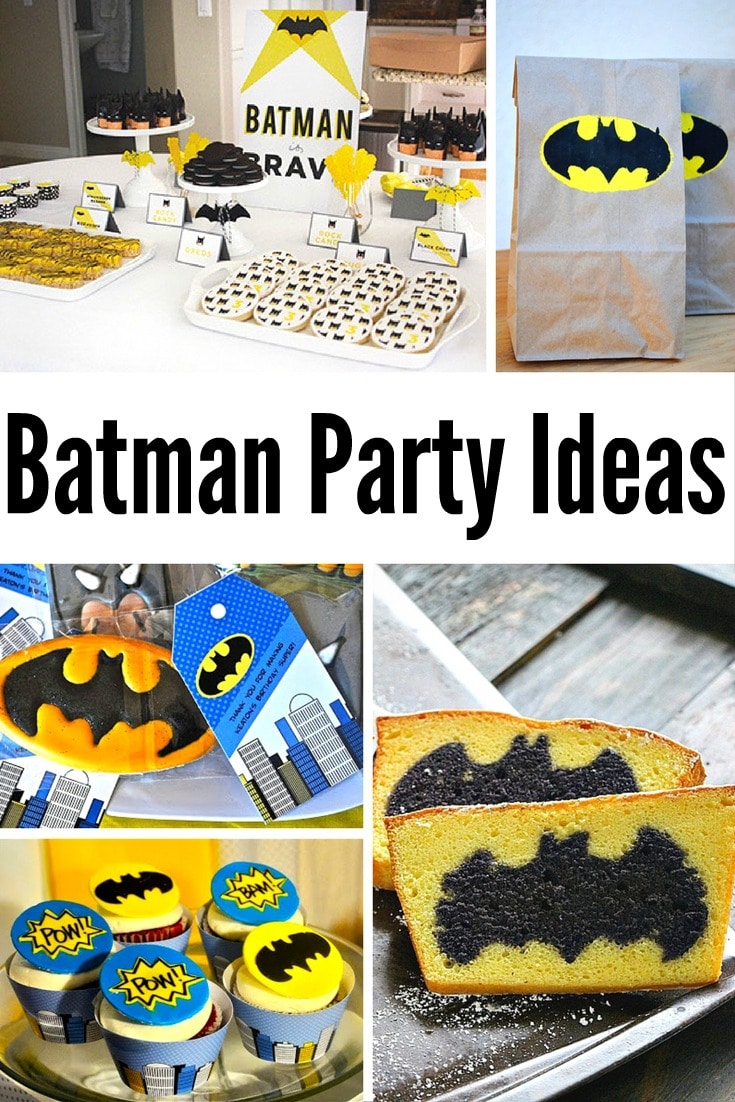 Batman Party Ideas
From printables to decorations we have some fantastic Batman Party Games & Activities for your Bat-fan. Make sure you choose three or four activities so your party goers don't get bored with the activities. Don't forget to include great bat-themed food. We know Batman is a connaisseur and will be on the lookout for some great eats.

Don't worry about making your party 'perfect' – in the end kids just want to have fun, be together and have a special experience. Taking the time to include these fun Batman party ideas is sure to be a wonderful day. Just remember to rest up beforehand, every kids' birthday party is exhausting!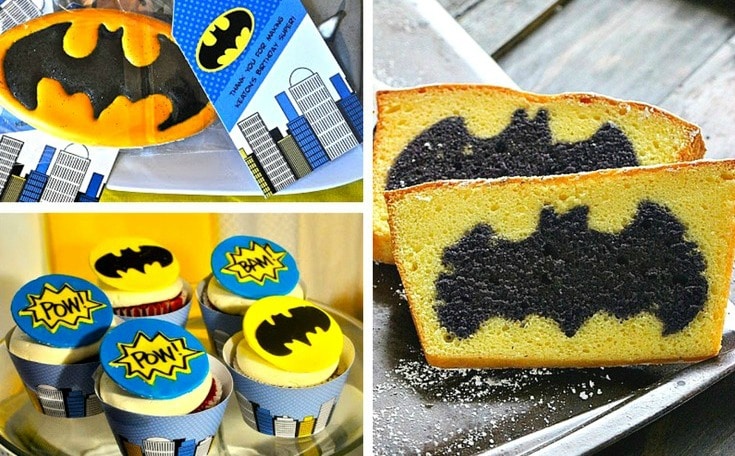 With a simply Black and Yellow two-toned theme you can choose your decorations, plates etc. Add in some blue and Batman really comes to life. Whether you are planning a party for kids or adults these fun and creative Batman party ideas are sure to be a hit for even the most knowledgeable Batman fan.
Batman Party Supplies
These Batman Party Supplies are ideal for your Batman themed party. You can pick and choose which ones you think will fit your party's theme and decor. Easy and fun to include – your Batman Party goes will be ready to join in Batman Party Games & Activities:
Whether you are just learning about Batman or a super-fan these Batman Party Ideas are perfect for your next celebration. And, don't forget about our Lego Batman Party Ideas!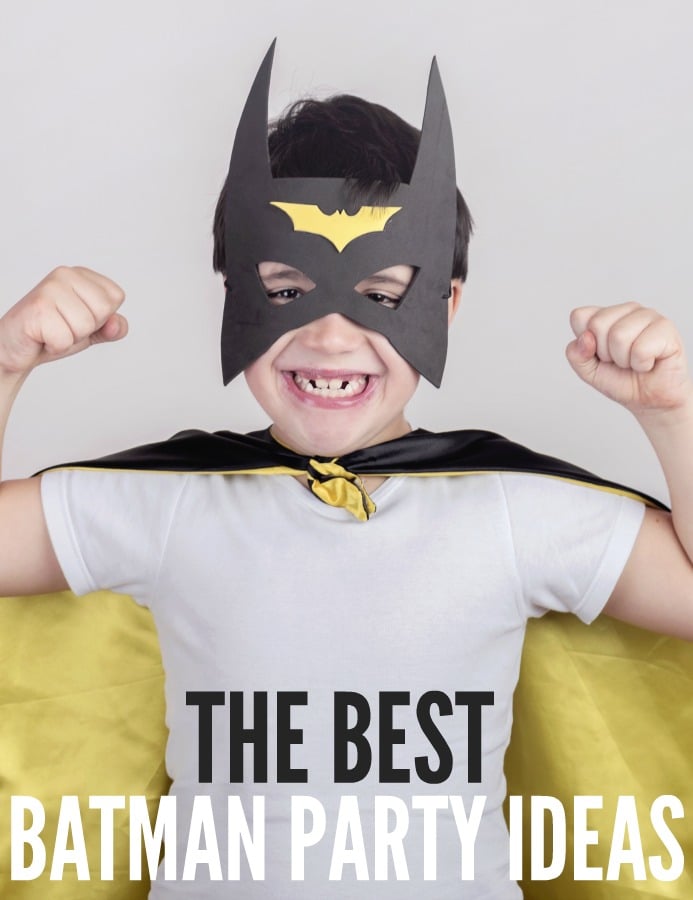 We can't wait to hear how your Batman Party turned out and hope you will share your favorite ideas with us. And remember Batman only wears Black, or sometimes very dark grey.
*This post contains affiliate links.