Date night is one of my favourite nights. While I wish it was once a week it's more like once a month at my house! With a busy schedule and busy kids it's hard to find a night when we can get a babysitter and get out and enjoy some time together. Whether it's a a dinner out or a movie it's so nice to have adult time.
Getting ready for date night takes a bit more work than I'd like to admit! I want to make it special so take the extra time with makeup, clothes and personal prep. Luckily I have so many great Church and Dwight products on hand to ensure I've got the tools I need.
I love using my Batiste™ Dry Shampoo Original to keep my hair looking fresh even when I don't have time to shampoo. Perfect for those days that I straighten my naturally curly hair and want to get one more day of straight hair in. Plus, my guy loves it straight so perfect for date night!
Next up is Nair™ WAX READY-STRIPS to make sure my winter body is ready! And of course, my daily Vitafusion Women's Multivitamins ensure I've got the energy and feel great to stay up a little later than usual.
What about you? What does your date night prep look like?
Win a Date Night Prize Pack from Church and Dwight
Canadians 18+ enter to win a fun date night prize pack. Contest runs until March 15, 2017 at 11:59. Good luck!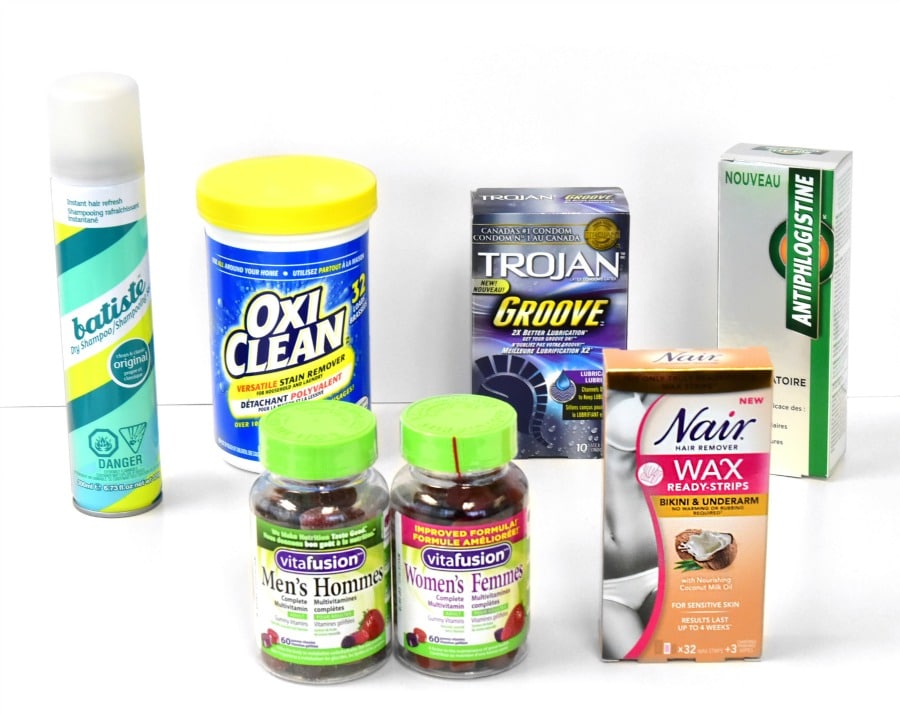 Trojan™ Groove™ Condoms: to keep you satisfied and help you experience maximum pleasure.
Nair™ WAX READY-STRIPS for Bikini & Underarm with Nourishing Coconut Milk Oil: no warming or rubbing required, just peel and place!
OxiClean™ Versatile Stain Remover: because no one wants stains on your clothes!
Batiste™ Dry Shampoo Original: Hot date but not enough time to wash your hair? Batiste Dry Shampoo helps to eliminate excess oil, instantly refreshing your hair!
RUB™ A535 Anti-Inflammatory: providing targeted pain relief, this product will reduce muscle aches and ensure you are feeling your best.
Vitafusion Men's and Women's Multivitamins: are specially formulated for him and her to help maintain good health.  These gummy vitamins are a fusion of essential vitamins, minerals and naturally sourced fruit flavours.
Disclosure: I am a Church and Dwight Ambassador and was compensated for this post. As always, all opinions are my own.