Nutrition is the most important considering when meal planning for my family. Whether it's a simple snack or a family dinner I want to ensure my boys are getting healthy, nutritious foods. While we try to eat fresh as often as possible we do eat packaged products as well. It's important that we find balance to provide a variety of foods, nutrition and stay within the parameters of what my boys want to eat. With busy nights of after school programs and hockey it's important that I know what we are eating and working to provide the best nutrition for my family.
Finding the Best Nutrition For My Family
I was excited to delve deeper into the world of nutrition and better understand the products we have in our house.  I enlisted some helpers for this task.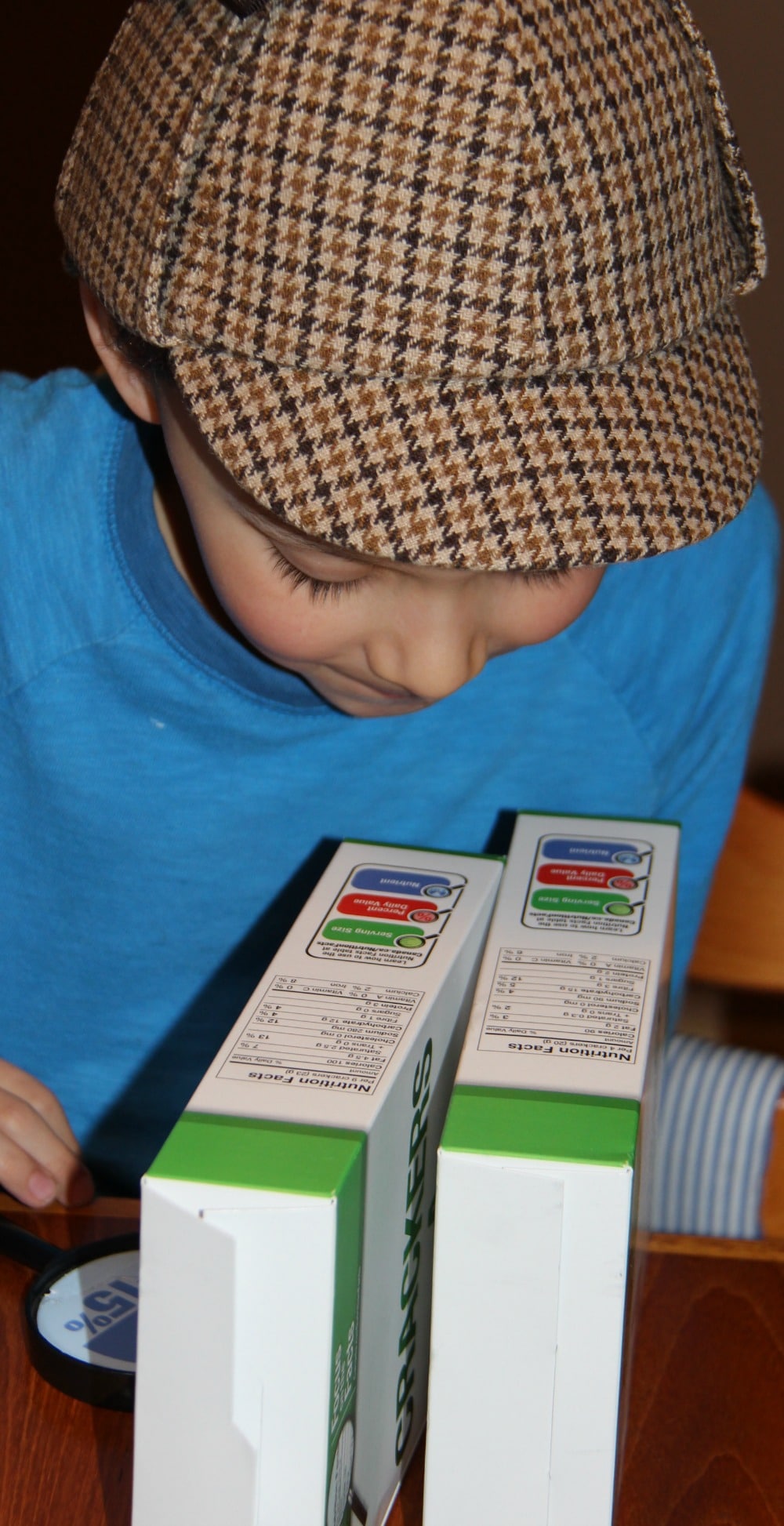 When the boys and I sat down to analyze the packages we had in the house we found that some of our choices were not at all as nutritious as we thought they were! I enlisted two little detectives to investigate. My boys love crackers and cereal so those were a great place for us to start.
We found that the crackers we investigated had similar nutritional information but one had a serving size of 4 crackers and the other was 9 crackers. While they seemed similar at first glance, closer investigation showed that in fact the smaller serving was better in terms of fat percentage and the type of fat.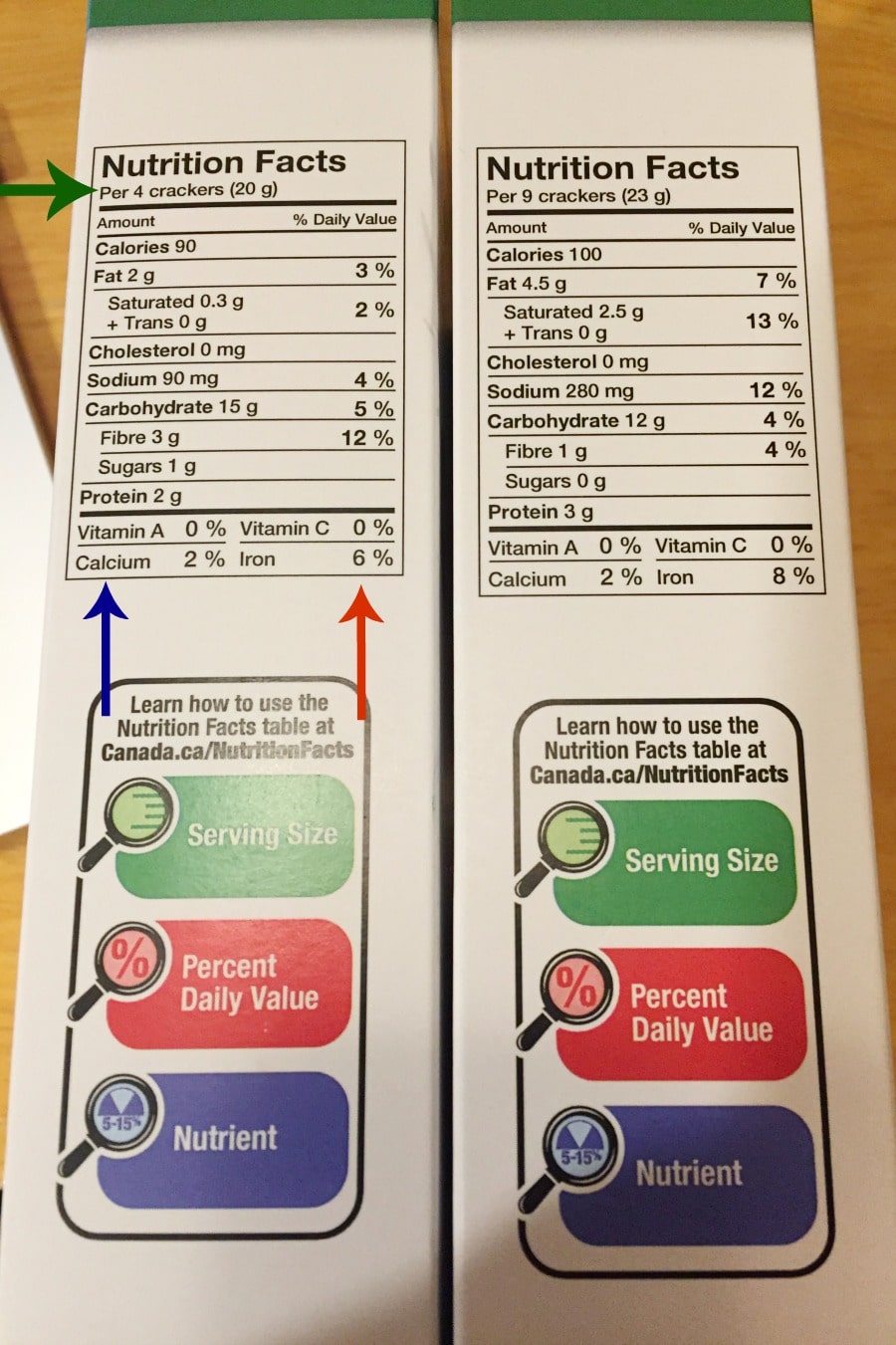 The cereal was equally as enlightening when we found that the nutrition information was almost exactly the same except one had a 3/4 cup serving size and the other had 1/2 cup. Both were high in iron and fibre.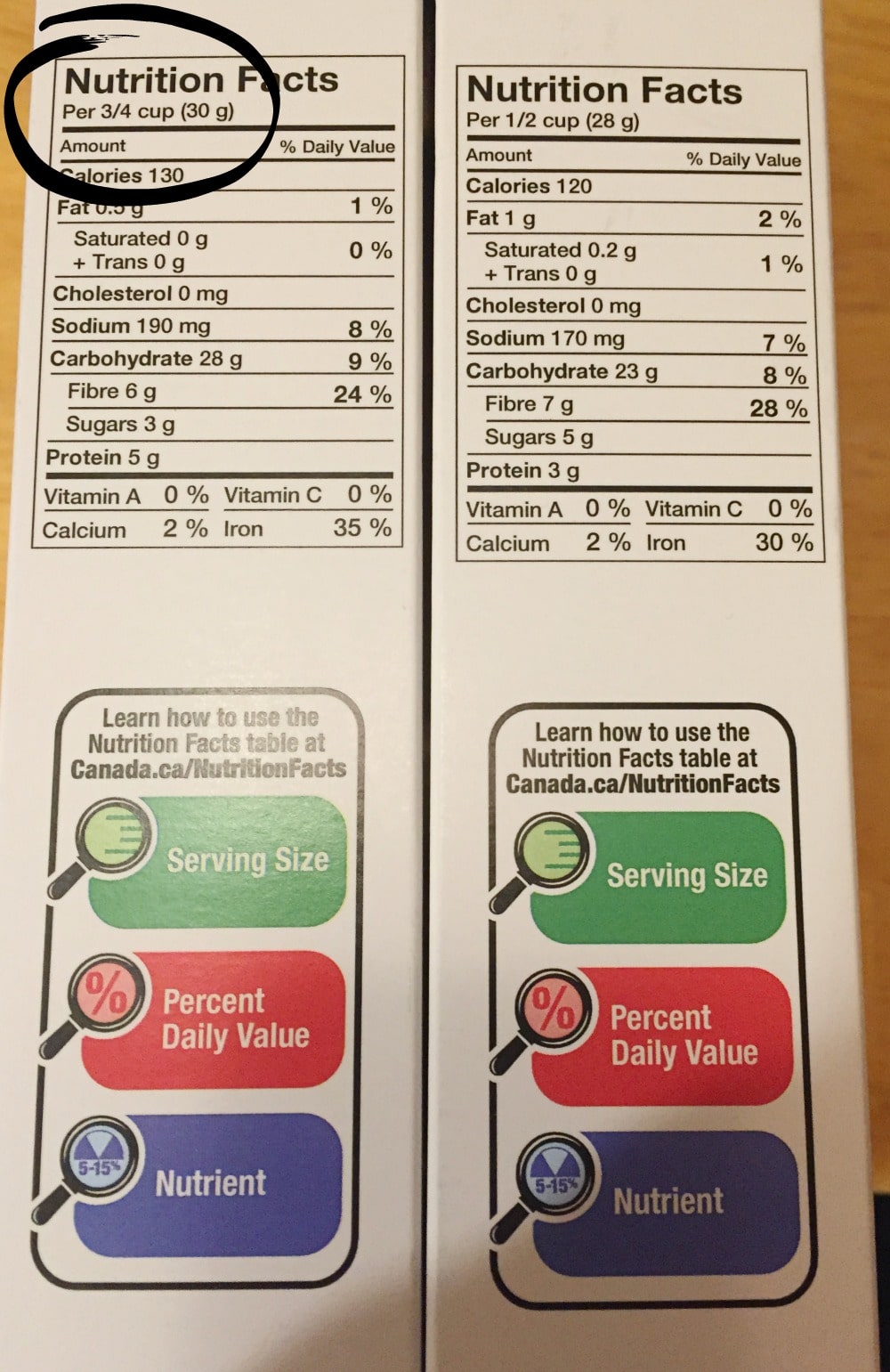 Our investigation really highlighted the importance of serving size. A handful of crackers would certainly be more than 4 and I know I often pour more than 3/4 cup of cereal. Serving size, percent daily value and nutrients are all critical parts of the picture and something we often overlook.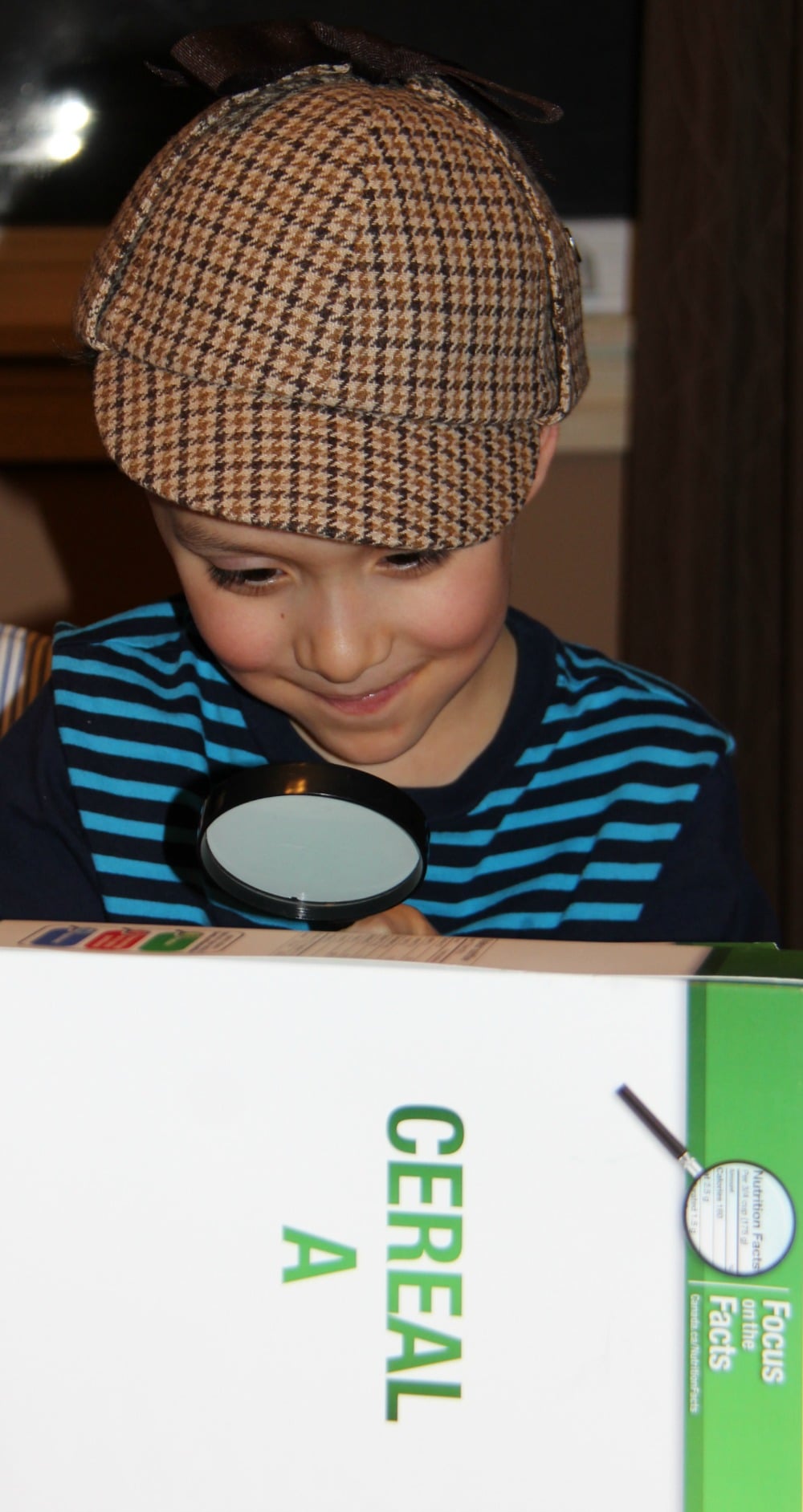 The NFEC: "Focus on the Facts" was created to help Canadians use the Nutrition Facts table (NFt) to make informed food choices by starting with the Serving Size and then looking at the Percent Daily Value (% DV). When you understanding how to read labels and by using the Serving Size and % DV in the NFt, consumers can choose foods that have more of the nutrients they want like fibre and calcium, and less of those they don't want, like saturated and trans fats and sodium. Knowledge enables you to make the choices you'd like to better understand the food you're eating.
It's easy to find the best nutrition for my family when I look at the Nutrition Facts table and follow these steps.
Start with Serving Size, found under the header 'Nutrition Facts'
Next, look at Percent Daily Value (% DV) on the right side of the NFt use the % DV to see if the Serving Size has a little or a lot of a nutrient
Remember that 5% DV or less is a little and 15% DV or more is a lot.
You don't need a detective hat to understand the Nutrition Facts table on your packaged food but be sure to remember these tips to get the most out of the food you are buying for you and your family. Don't forget to head over to FocusontheFacts.ca to enter to win a gift card.
Focus on the Facts Giveaway
One lucky Family Food and Travel reader will win a $100 Walmart gift card. Contest is open to residents of Canada 18+ and ends on March 15, 2017. Good luck!
Disclosure: This is a sponsored post. As always, all opinions are my own.