The Instant Pot has taken the cooking world by storm. With its easy recipes and speedy cooking time, it's not a surprise that busy people everywhere have begun cooking with an Instant Pot
.
If you've ever used a pressure cooker or slow cooker than you'll love the Instant Pot and all that it can create in one countertop appliance.
There are lots of other types of electric pressure cookers/multi-cookers on the market you can use as well. We love our Breville Fast Slow Pro
. Plus, unlike the stories you've heard about pressure cookers from the past, modern ones have significantly improved their safety so you can feel confident in using one without the worry.
Plus with Instant Pot Recipes like these it will quickly become your go-to for fast, easy and delicious meals (and desserts!). Try our Instant Pot Hacks for more tips and tricks.
We've gathered 51 of the best Instant Pot Recipes so pin your favourite recipes and enjoy the miracle of cooking with an electric pressure cooker.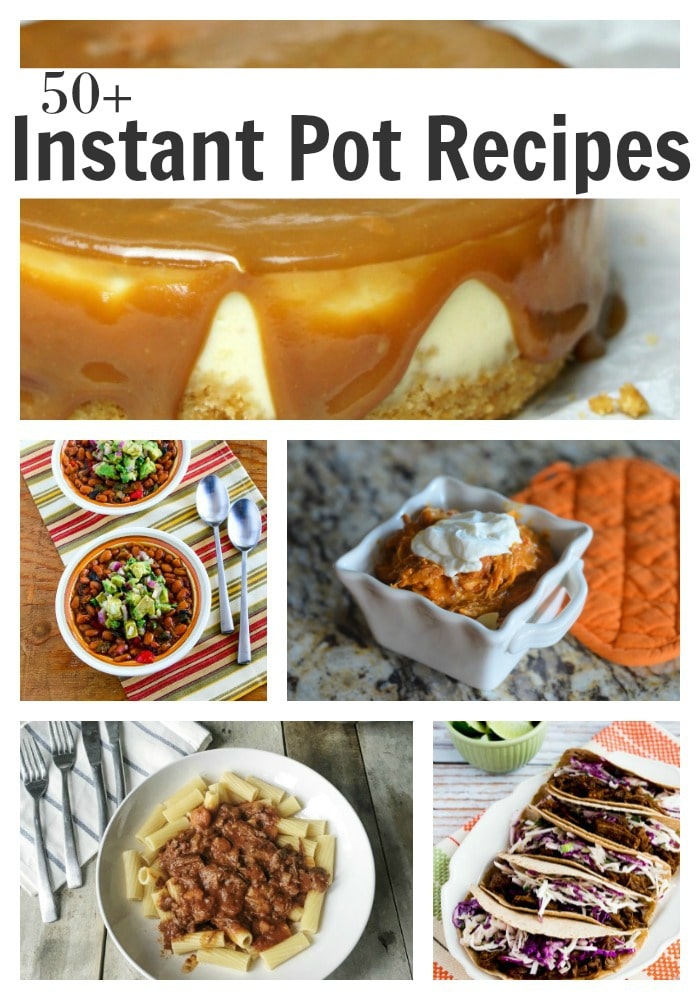 51 Instant Pot Recipes
Quick Mac n' cheese? Yes, please! Pressure Cooker Macaroni and Cheese
Gluten-Free meatballs will be a hit with the whole family Chicken Porcupine Meatballs – Gluten Free
Our favorite Pork Tenderloin with Apple Gravy is an easy meal any night of the week.
Healthy and quick to make = dinner win with this Instant Pot Speedy Salmon & Broccoli recipe.
Combine the flavors of a family favorite with this Instant Pot recipe Instant Pot Low-Carb Goulash Soup with Ground Beef and Peppers
Perfect for a cold day, this Instant Pot Winter Vegetable Soup Recipe is like a warm hug in a bowl.
Love pasta but don't have the time? Try this Pesto Chicken Pasta Instant Pot recipe.
Classic Pot Roast Recipe made in the Instant Pot.
Yummy Nourishing Beef Stew is tender and delicious.
Need a speedy side dish? Try these Instant Pot Garlic Butter New Potatoes
Stew with a bit of a kick Chicken Paprika Stew
Yum! This meal tastes better than the restaurant version – Salsa Chicken Burrito Bowls
Ribs can be made quickly and still taste delicious. Try this Easy Instant Pot BBQ Ribs recipe.
Love the flavor combination in this yummy Instant Pot Orange Chicken
Classically delicious Instant Pot BBQ Pork Chops Recipe 
Even a tougher cut of meat works perfectly in an Instant Post – Low-Carb Flank Steak Tacos with Spicy Mexican Slaw
The beginnings of a great sandwich start with this  Pulled Pork Recipe
Better than IKEA? Instant Pot Swedish Meatballs
Perfect for family dinners my boys love this Instant Pot Spaghetti recipe.
Soup super quick – Butternut Cauliflower Soup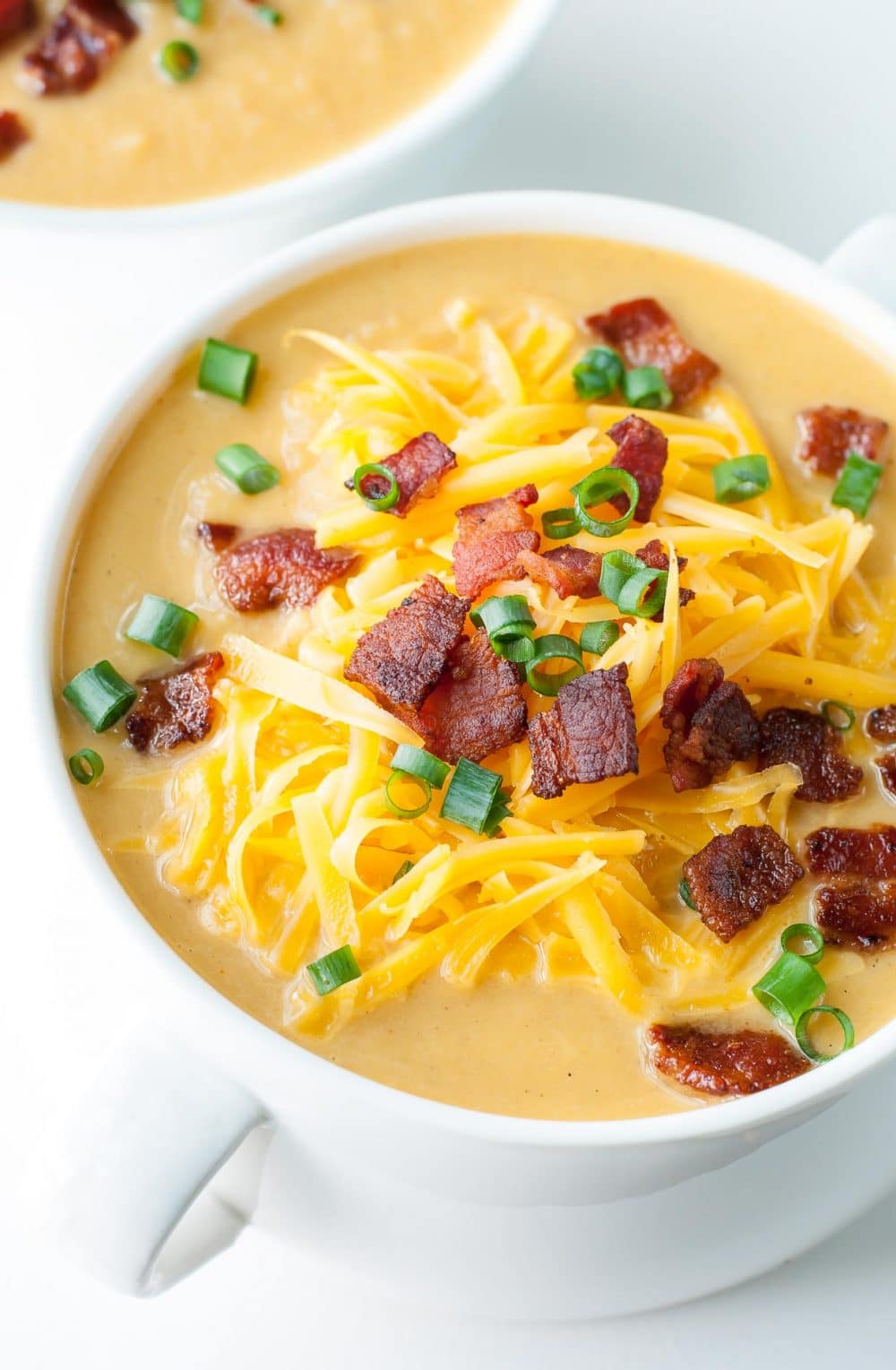 Looking for a chili recipe that doesn't take all day? Try this Easy Instant Pot Chili Recipe
Cure your take-out cravings with this recipe for Asian Sesame Instant Pot Chicken
Another pasta dish sure to please is Beef with Rigatoni
The men in my house think this dish is the ultimate meal – Corned Beef with Creamy Horseradish Sauce
Classic potato recipe –  Instant Pot Mashed Potatoes
Adjust the heat with this recipe for Instant Pot Andouille Sausage Stew
Dessert in the Instant Pot? Yes, please! Easy New York Instant Pot Cheesecake 
Instant Pot Split Pea Soup with Ham and Sweet Potatoes is a variation on a classic.
29. Cheesy Bacon Pressure Cooker Meatballs Soaked in Easy Tomato Sauce | Source: Pressure Cook Recipes
30. Instant Pot 2 Minute Steamed Broccoli | Source: Recipe This
31. Instant Pot Chicken Tortellini Soup | Source: Real Mom Reviews
32. Venezuelan Shredded Beef | Source: Living Sweet Moments
33. Mexican Beans with Avocado-Poblano Salsa | Source: Kalyn's Kitchen
34. Teriyaki Chicken and Rice | Source: Pressure Cook Recipes
35. Instant Pot Salted Caramel Cheesecake | Source: Slap Dash Mom
36. Easy Five Ingredient Instant Pot Italian Beef | Source: Mashup Mom
37. Zucchini and Yellow Squash Soup with Rosemary and Parmesan | Source: Kalyn's Kitchen
38. Loaded Instant Pot Mac and Cheese | Source: Pressure Cook Recipes
39. Maple Mustard Glazed Carrots | Source: Major Hoff Takes a Wife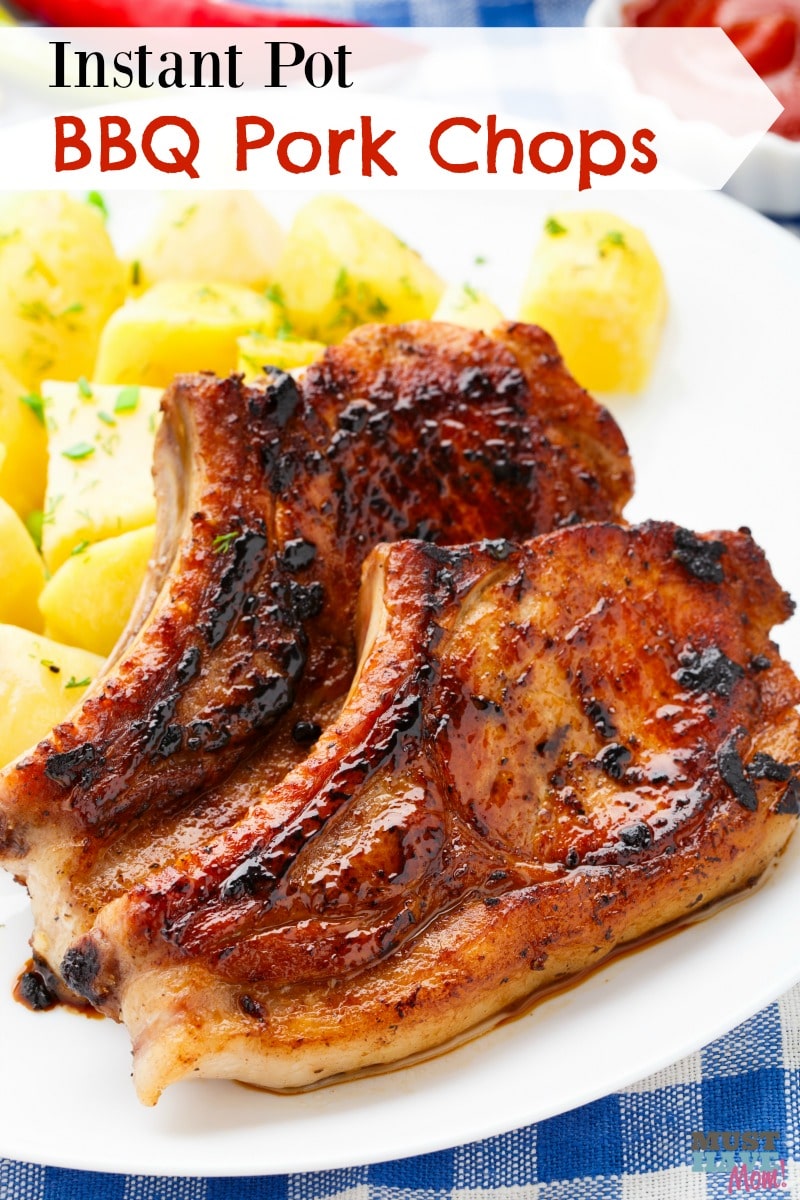 40. Vegan Lentil Chili | Source: Peas & Crayons
41. All-Beef Ancho and Anaheim Chili | Source: Kalyn's Kitchen
42. Instant Pot Beef Stew | Source: Pressure Cook Recipes
43. Easy Mushroom Risotto | Source: Living Sweet Moments
44. Green Chile Chicken Stew | Source: Mooshu Jenne
45. Low-Carb Buffalo Chicken Tacos with Blue Cheese Coleslaw | Source: Kalyn's Kitchen
46. Cream Potato, Leek & Bacon Soup | Source: Kreatery
47. Char Siu Chinese BBQ Pork | Source: Pressure Cook Recipes
48. Instant Pot Ham & Potato Soup | Source: Mashup Mom
49. Instant Pot Ravioli | Source: Real Mom Reviews
50. Instant Pot Low-Carb Soup with Ground Beef, Green Beans, and Tomatoes | Source: Kalyn's Kitchen
51.  Easy Freezer to Table Buffalo Wings | Source: Thirty Something Super Mom

Enjoy all of the amazing recipes you can make in your Instant Pot or Pressure Cooker. Fast, delicious and full of flavor it's a must-have for your kitchen.
Disclosure: This is not a sponsored post – it is a great round up of fantastic food instant pot recipes that can be made in an electric pressure cooker/multi-cooker