In the first few years of a child's life, there are many things that keep you up at night with worry and frustration. Luckily, with hydraSense, there is one less thing to worry about. When your newborn has a cold, hydraSense can help with nasal congestion and nasal cold symptoms to help baby breathe better.
How to Manage Infant Nasal Congestion with hydraSense
If you've been awakened to the frustrated cries of your child struggling with a stuffy nose, you understand how nasal congestion can be one of the struggles a parent faces. For children under the age of 2, it might be difficult for them to clear nasal passages on their own. Learning how to clear your baby's nasal congestion and discomfort is an important part of becoming a parent.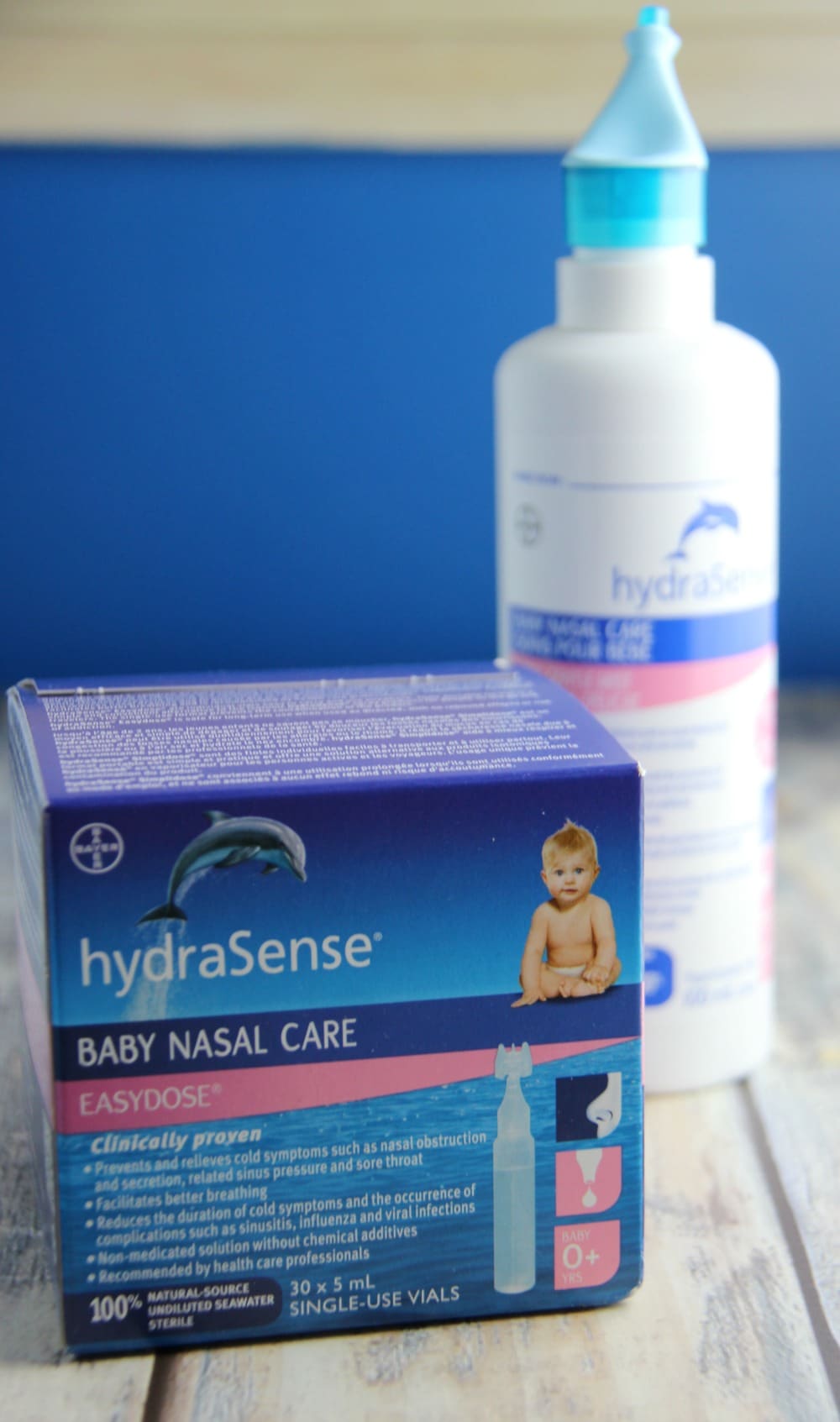 Use a gentle nasal spray. In younger children under 6 months, you are limited to which medications you can use, but a gentle saline nasal spray is an appropriate solution. hydraSense® Ultra-Gentle Mist is made with 100 percent natural source sea water and is the number one nasal saline solution brand in Canada for children*.
The hydraSense® Ultra-Gentle Mist has a comfort tip that makes it easier to reach into small nostrils. This means your infant or toddler will have an easier time when you are using the spray. One less thing for them to be fussy about!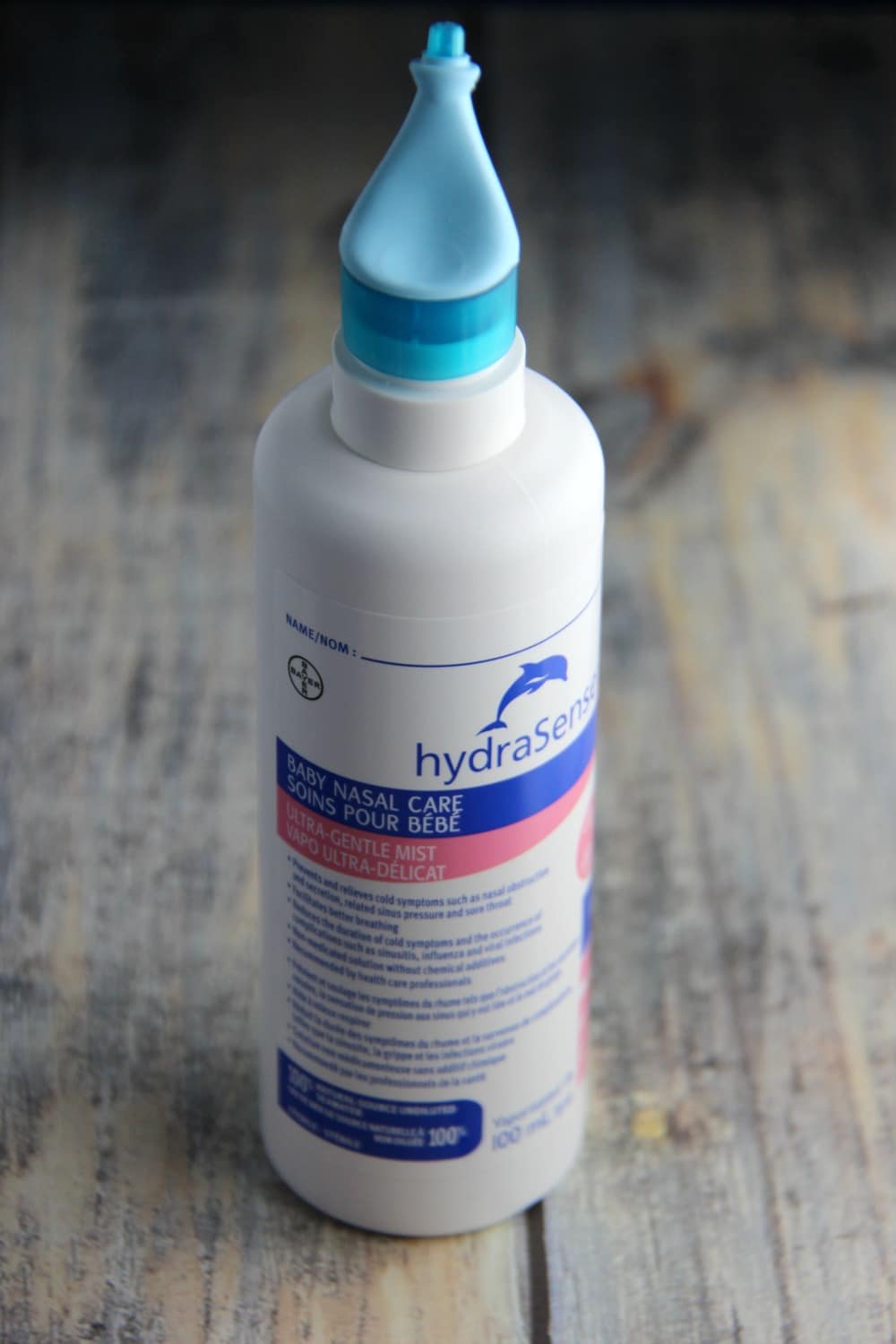 Use a nasal aspirator. A nasal aspirator is great to have around when your children are young. If you want to manage infant nasal congestion, especially in the middle of the night, it helps to have a quality nasal aspirator.
A nasal aspirator sounds like a rather odd contraption, and it even looks a little unusual, but it is a gentle method of safely removing mucus from an infant's nasal passages. The hydraSense® Nasal Aspirator has a clear design that allows you to see how much mucus is being removed, and is easy to take apart for cleaning and storage.
Sadly, there's no cure for the common cold but you can help keep your new baby comfortable by keeping hydraSense at arm's reach!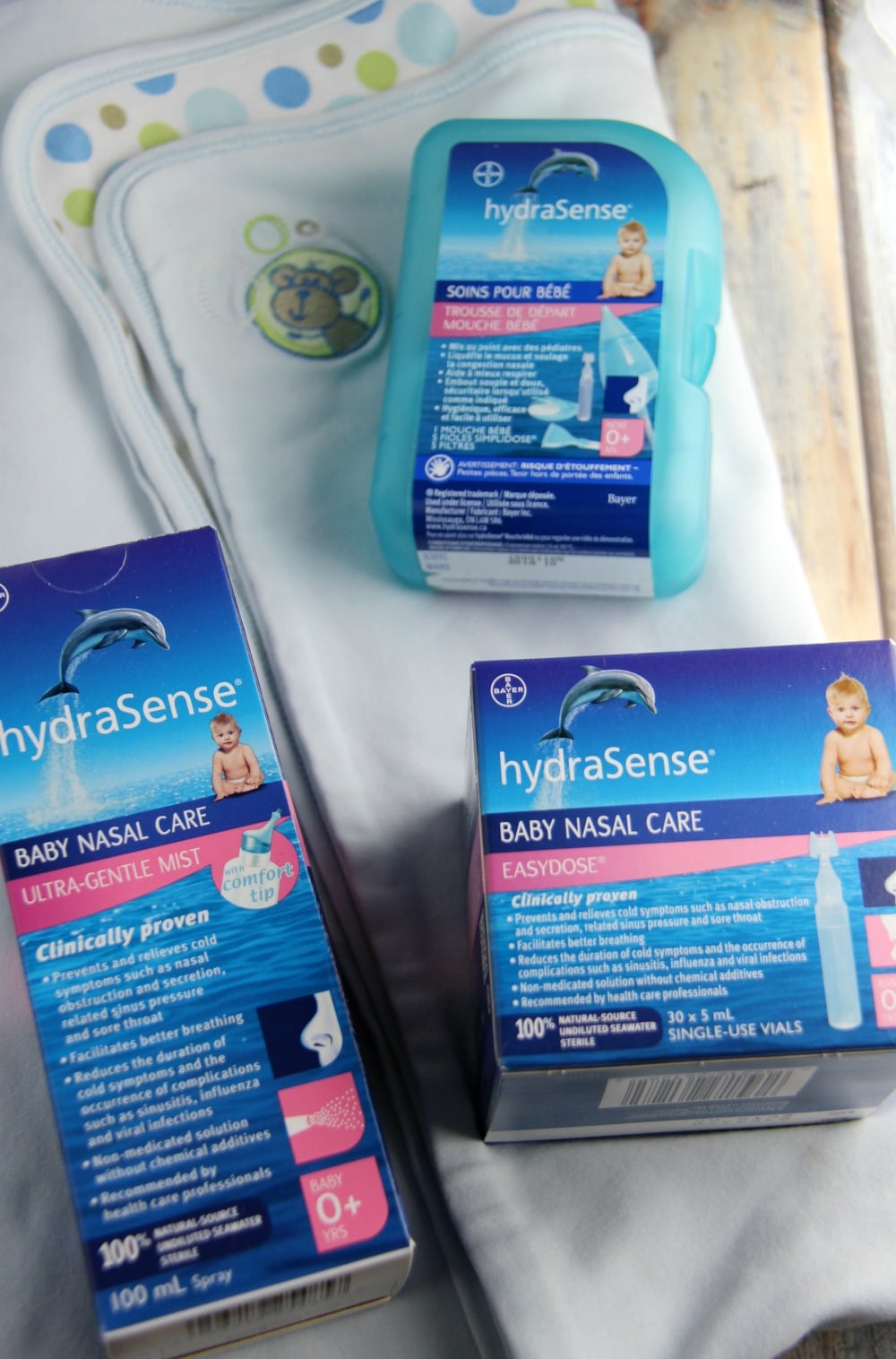 Disclosure: This post was sponsored by hydraSense. Always read and follow the label.
*Nielsen, National. 52 weeks ending Aug 20th, 2016. Based on combined sales of hydraSense Ultra-Gentle Mist, Easydose and Congestion Relief Kids