The LG P5 Bluetooth speaker is a little powerhouse. It has incredible big sound, a sleek compact and lightweight design plus the battery lasts 15 hours. That means you can play music all day with just this one small speaker. Amazing!
While I have been listening to my LG P5 for a few weeks I am continuously impressed with it's capacity to deliver great quality music and it pairs easily with my iPhone or laptop. It's small size means I can carry it from room to room and it even has the ability to pair with another LG P5 creating stereo sound.
Features of the LG P5 Bluetooth Speaker You'll Love:
• 2.0 Channel
• Bluetooth
• Built-In Rechargeable Battery
• Dual Speaker Pairing
• Multipoint
• Sound Sync Wireless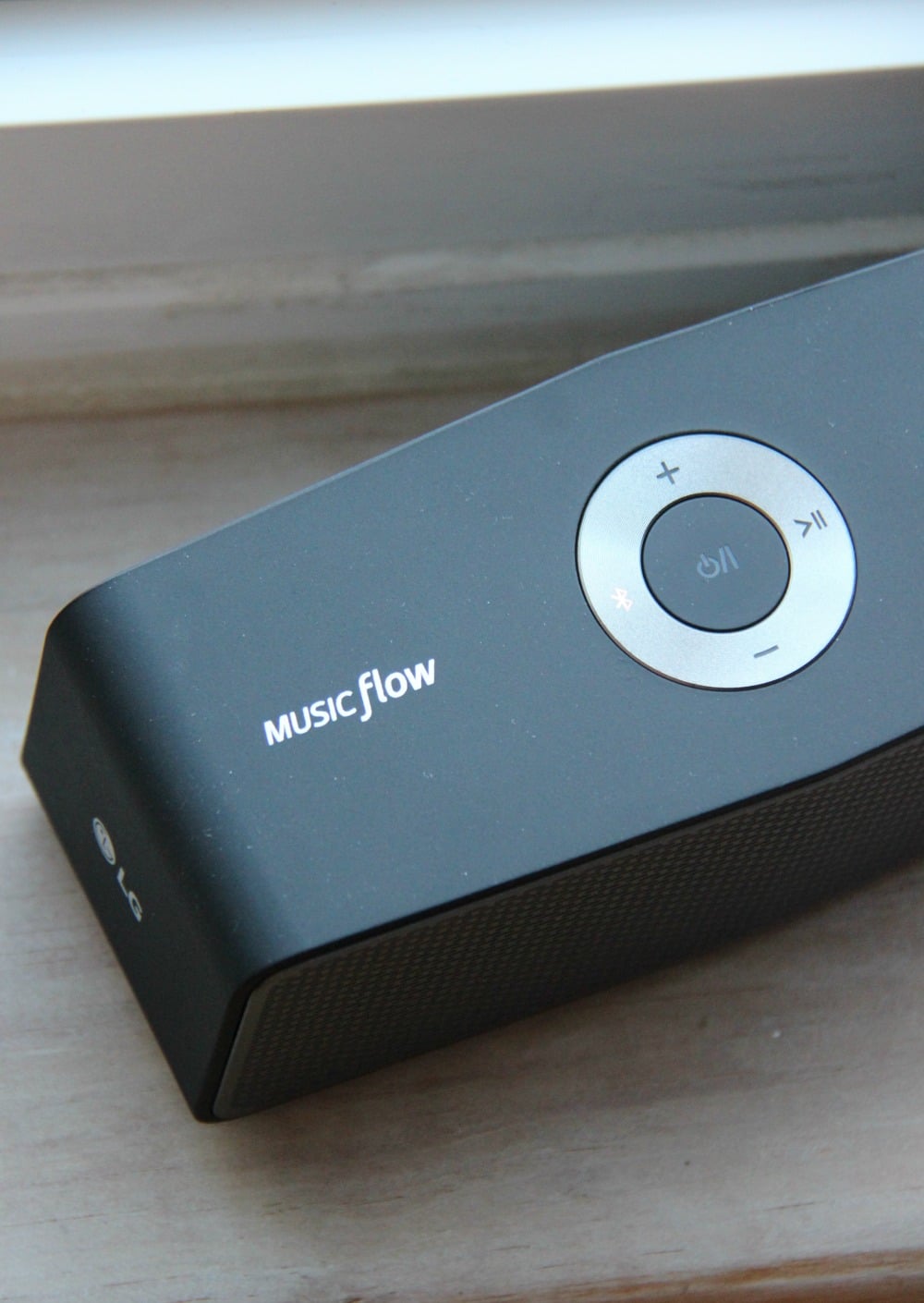 What we loved about the LG P5 Bluetooth Speaker is it's versatility, portability and sound. It pairs with any smartphone or other devices (tablet, laptop etc.) while still holding a charge for hours and hours! Whether I'm using it for music at a dinner party, having a dance party with my boys or enjoying soft classic music to wind down before bed, the LG P5 Bluetooth Speaker did not disappoint. While we don't have a second LG P5 Bluetooth Speaker I can hypothesize that the sound in stereo would be incredible.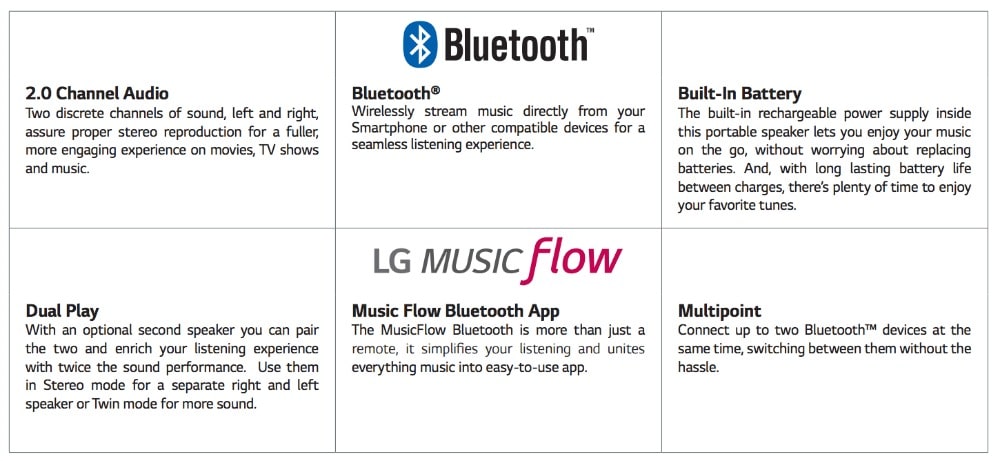 The Music Flow App available for Android and iOS creates a seamless experience for all LG Music Flow products. Check out how to set up LG Music Flow and it's easy to use features.
Enter to win a LG P5 Portable Bluetooth Speaker
Enter to win this awesome powerhouse of a speaker. Great value, great sound and easy to use.  We know you will love the clear sound, lightweight body and long lasting battery.
Contest is open to Canadians 18+ and ends on January 27, 2017 at 11:59pm. Good luck!
Disclosure: I was provided with a LG P5 from LG Canada to help facilitate this review. As always, all opinions are my own.